4 Things Guests Look For When Renting a Luxury Vacation Home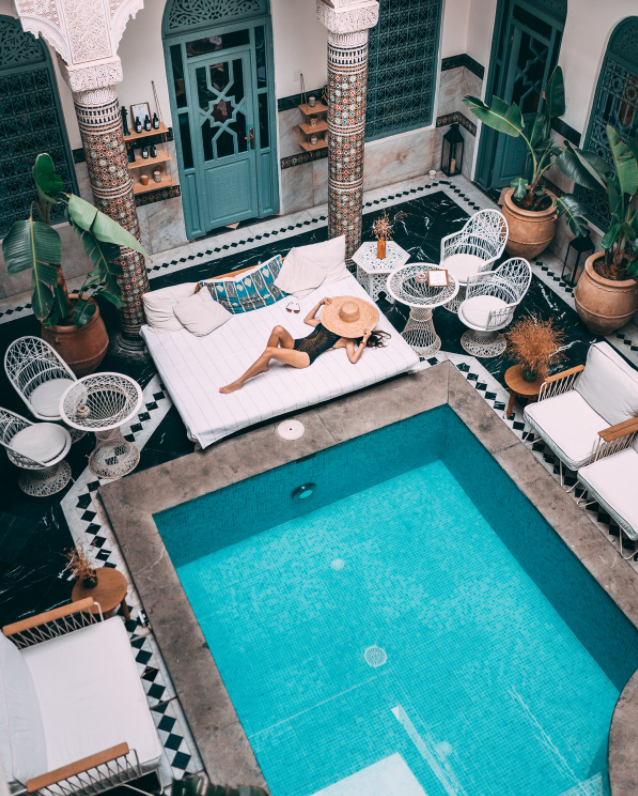 If you are seeking to list a property as a vacation home, you may be considering a few options in terms of pricing for your place!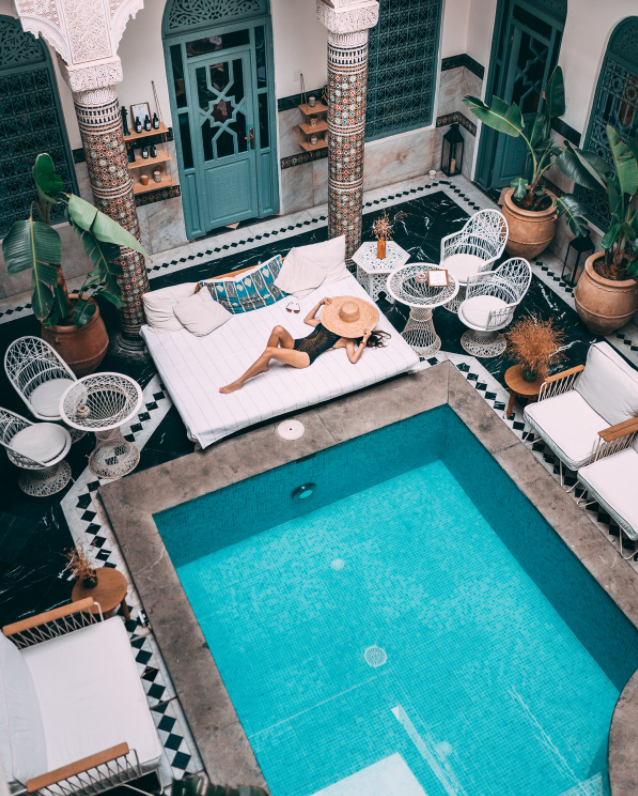 Photos By: Unsplash
It can be challenging to tell what guests see in your home and how that affects the rate they are willing to pay to stay. If you want to rent your place for vacations, and the property goes beyond the size of a condo or cabin, you may also be considering whether or not your home qualifies as a "luxury home".
Many companies offer full-service property management for luxury homes that goes beyond the management of bookings and payments. This form of property management includes the cleaning, restocking, and customer service availability for the vacation rental. While this is certainly advantageous for your time and peace of mind, your property must qualify as a luxury home that justifies a higher price tag.
Let's take a look at what makes a vacation home luxury, and what guests are seeking in luxury vacation homes. If your property contains some or all of these features, you may be able to charge a higher rate and qualify for full-service property management.
Note: before listing any property as a vacation home, make sure you hire someone to photograph your place properly. This is an essential first step in giving your listing an optimal appearance online, which eventually leads to an increase in bookings.
Pools and Hot Tubs
Guests searching for luxury vacation home rentals are shopping for a vacation that isn't necessarily about exploring a new place or visiting the nearby landmarks. Instead, these guests are searching for comfortable activities and relaxation options within their rental. For this reason, the inclusion of a pool or hot tub goes a long way in making a vacation listing luxurious.
When renting out a property with a hot tub or pool, include the words "hot tub" or "pool" in the property's online listing title. Don't relegate the fact that your property has a pool to the details section- this section most likely won't be read until the potential guest has finished reviewing all of the property's photos and made up their mind about your place. On that note, make sure to include a picture of the pool area within the first five photos of the property listing whenever possible.
Interior Design Style
Potential vacation home renters can judge the style and interior design of the property well before visiting or booking with the photos included in the online listing. High-quality interior design has the capability to attract guests, but poor interior design has even more capability to drive potential guests towards considering other properties.
Designing any vacation home begins with choosing a color palette that is relaxing and positive. Stick to brighter colors whenever possible, but try to avoid everything being white. Rooms with all white furniture and upholstery often appear somewhat sterile and are thereby less welcoming. Include natural tones and textures to match the lighter colors, with light wood finishes and decorative artwork or wall hangings.
Make sure rooms can get as much natural light as possible, though for bedrooms, make sure to give guests the ability to control that light easily. There's nothing worse than not being able to sleep in on vacation because the curtains aren't dark enough! Natural light is both welcoming and energizing for anyone staying at your place.
In all spaces, make sure to declutter whenever possible. Most guests prefer a minimalist interior design simply because it looks cleaner. Keep decorations consistent throughout the house so that the rooms do not differ significantly from the resort-like tone you want to set for the entire rental space.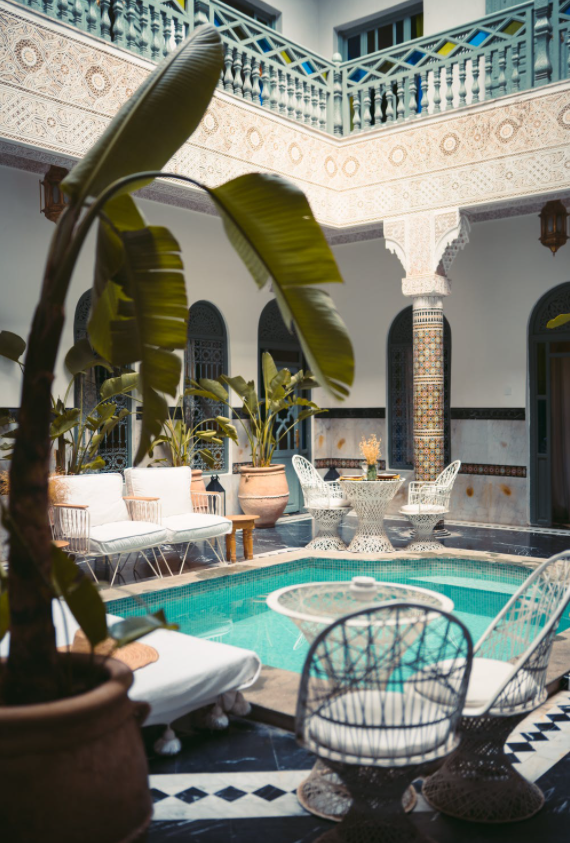 Outdoor Spaces  
The outdoor areas in true luxury vacation home rentals are open, welcoming, and easy to access. These spaces should have features that invite guests to step outside and enjoy the sunshine and warm weather.
"The backyard" for a luxury vacation home goes well beyond being a backyard. These outdoor spaces should also be private, ideally without other properties in the immediate vicinity. Many luxury vacation homes have stunning beach or landscape views. While these views are usually a selling point, a view with many other properties can instead be unattractive.
The central focal point of the outdoor space for a luxury vacation home is often the pool. Include seating options that point towards the middle of this focal point so that it becomes a comfortable space even when you aren't in the water. A fire pit is an excellent second option for properties without pools to create this central space with outdoor furniture. Including a grill or outdoor cooking kitchen can also be a point of attraction for potential guests. And on that note…
Kitchen and Cooking Options
Make sure your vacation rental home is fully equipped and easy to use, with new appliances and open countertop areas. The kitchen is another space of the house that should look and feel welcoming, yet at the same time serve a practical purpose. Open floor plans are always ideal, as they allow someone standing in the kitchen to stay connected with the people in the rest of the living space.
Make sure there is plenty of cookware and silverware, as well as several options for dishes, pots, and pans. Having a fully stocked kitchen helps guests feel they are not missing any of the comforts of home. Everything they can do in their home kitchen should also be possible in the ideal vacation rental kitchen.
Conclusion– 6 Things Guests Look for in Luxury Vacation Homes
If your vacation home property contains the features listed above, you may be able to list your property at luxury nightly or weekly rates. Managing luxury properties can be complex, and property repairs and cleaning can be an extensive project. To get your property up to the luxury standard, you may want to consider a full-service vacation management company, so it won't just be your guests who are sitting back and relaxing.