Six Pandemic-Inspired Home Remodels & Their Benefits
The COVID-19 pandemic has forced people to spend most of the past several months in their homes, and this extended time indoors has caused people to reevaluate their current living situation!
Photos By: Adobe Stock Images
From upgrading your heating and cooling systems to redoing the kitchen, if you're searching for ways to improve your home, you're in luck! Home remodels have become increasingly popular, as they can enhance your living situation in both the short and long term! Read below to learn about pandemic-inspired home remodels and their benefits!
Upgrade to LED Lighting
Upgrading your home's lighting is one simple and effective remodel. While you can simply replace some or all your light bulbs with LED models, you can also upgrade your light fixtures for a different desired aesthetic and increased control through smart lighting, dimmer switches, and more.
Since the majority of LED lights do not emit UV rays, they help create a more comfortable and healthier indoor environment. This helps in heavily trafficked areas and is especially advantageous for those who spend most of their day staring at a computer screen while working or learning from home, as this relaxed atmosphere helps eliminate headaches and eye stress. LED lights are also much more efficient than traditional light bulb types, which leads to lower energy bills and consumption.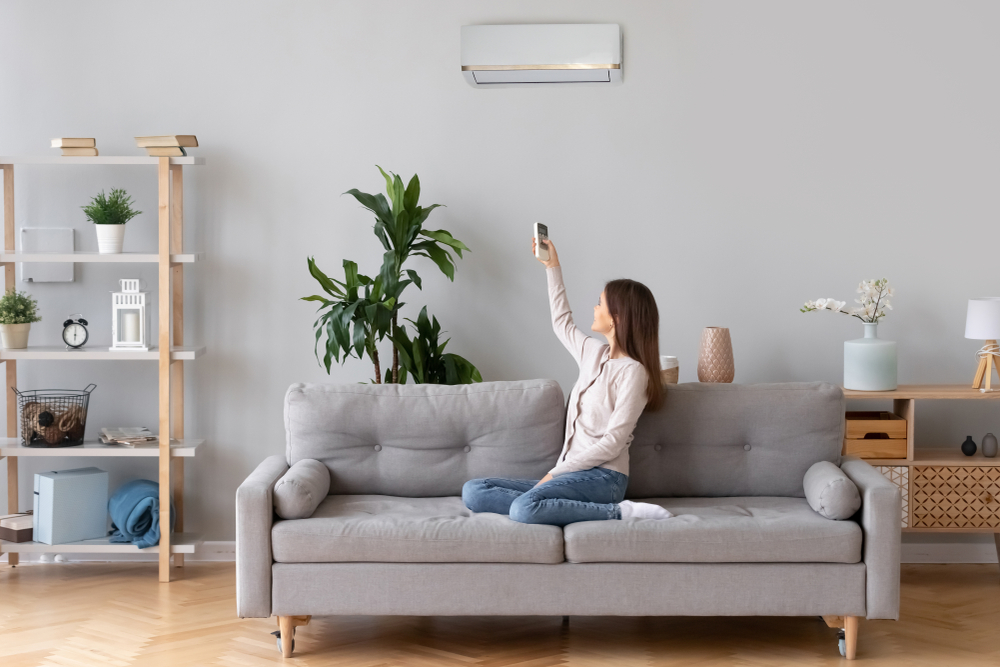 Room Repurposing
With so much time spent at home recently, you may notice that certain rooms are not being used properly. Repurposing these rooms is an effective remodel, as it allows you to maximize space and provides a change of pace or scenery at home.
When assessing each room and its usage, be sure to consider your specific wants and needs to help find its best new purpose. Repurposed rooms are commonly used for at-home learning, working, and exercising. This may be especially beneficial during the pandemic, as schools, offices, and gyms or other exercise establishments may not be open or safe to use yet. You can also repurpose a room to be a studio for music, arts and crafts, or any other hobby. Many choose to repurpose sparsely used rooms for storage as well.
Depending on the room's current layout and intended future use, remodels range in degrees of difficulty to complete. Some may simply require rearranging furniture and minor tasks that can easily be completed yourself, while others may require professional contracting work. Be sure to extensively research beforehand and contact professionals if needed to ensure that your room repurpose is completed properly and safely.
Outdoor Living Areas
Adding an outdoor living area to your home is an excellent pandemic remodel. Outdoor living areas allow you to take advantage of nice weather and relax outside without having to leave your home!
There are endless ways to design and customize an outdoor living area to your desires. Stools, tables, chairs, couches, chaises, grills, fire pits, and more are excellent furniture options, and you can also accessorize with fountains, statues, and other decorations … some even add an entire outdoor kitchen! An outdoor living area can also increase your home's property value. For those in search of safe ways to socialize in small groups during the pandemic, an outdoor living area is an answer because you can space yourselves out in the fresh air!
Swimming Pool
Swimming pools are another popular outdoor home remodel. They are the perfect addition to any homeowners with families, as children can have hours of fun out by the pool during the summer! They are also ideal for those who host frequent gatherings, as the pool can create an excellent social atmosphere.
As for their benefits, swimming pools are an excellent option for those looking to exercise and de-stress at home. Swimming and the resulting sun exposure has been shown to increase your physical and mental health. You can also simply lie out by the pool and soak up the sun! Adding a pool may also increase your property value.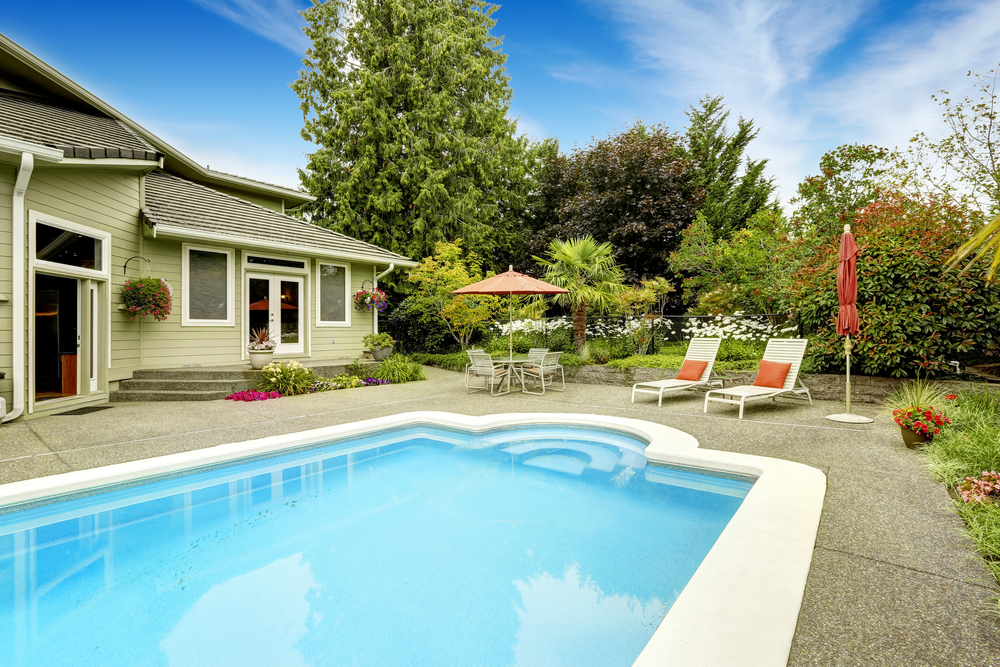 Sunroom/All Weather Room
Sunrooms or all-weather rooms offer similar amenities of an outdoor living area, but they differ in one major area. They are typically built with wood, aluminum, or canvas frames and windows or screens walls, meaning they let in high amounts of natural light while shielding from the elements. Therefore, you can utilize the area all year-round, regardless of the outdoor weather.
These rooms are very advantageous for homeowners, as they increase property value and can lead to lower electric bills. They also add more space to your home, and the exposure to sunlight can improve your mental and physical health.
Upgrade Your HVAC System
Upgrading your HVAC system can be especially advantageous with the increased amount of time spent at home. Your old system may be outdated and operating inefficiently, unknown to you. This can create an unhealthy indoor environment and lead to higher energy costs, but these problems are avoidable and fixable with a simple system upgrade. 
One way to upgrade your HVAC system is by installing a ductless mini split. These systems are especially beneficial for homeowners, as they operate so efficiently that they lead to lower energy costs and consumption! They also improve indoor air quality by removing any harmful airborne materials such as dust, dirt, debris, moisture, and more. This helps decrease your risk of illness and irritation while also leading to increased focus and productivity for those working or learning from home.
They are available in single and multi-zone systems, meaning they can heat or cool your home regardless of its size and number of rooms! Able to heat and cool your home regardless of outdoor temperature, mini splits also offer homeowners advanced control over their indoor climate through smartphone applications and other smart technologies that display temperature, airflow, humidity, and more. This advanced control leads to a healthier and comfier indoor environment for all family members!
These effective home remodels can help maximize your time indoors throughout the duration of the pandemic by increasing your comfort levels, productivity, and health. They'll also pay dividends and make your home better after the pandemic, so get started with your remodel today!