Container Gardening: How to Grow Vegetables and Flowers in Pots?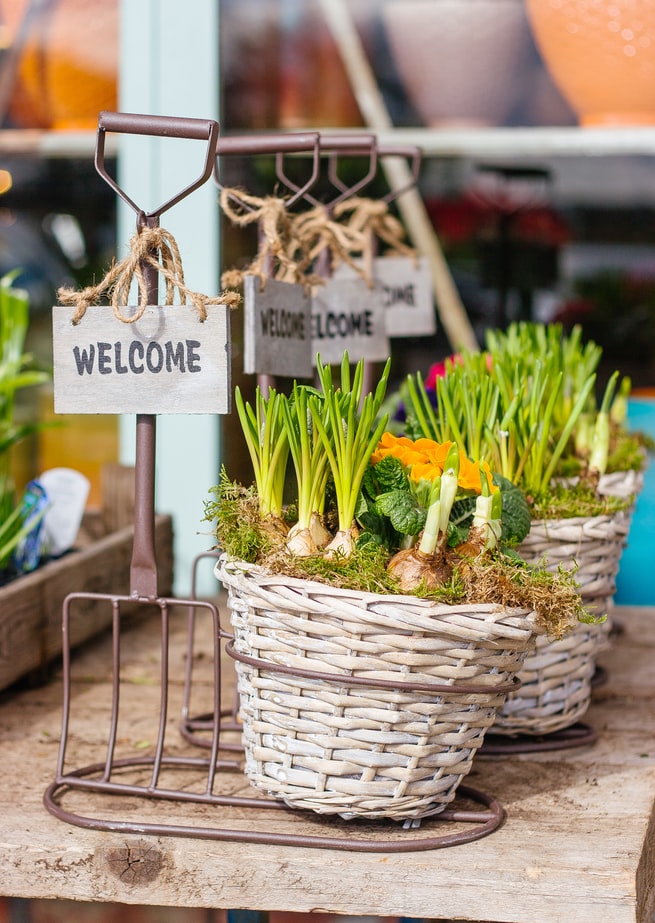 Have you ever considered container gardening? This hobby is a perfect solution for gardening enthusiasts with nothing but a small-sized yard or a balcony to grow plants in!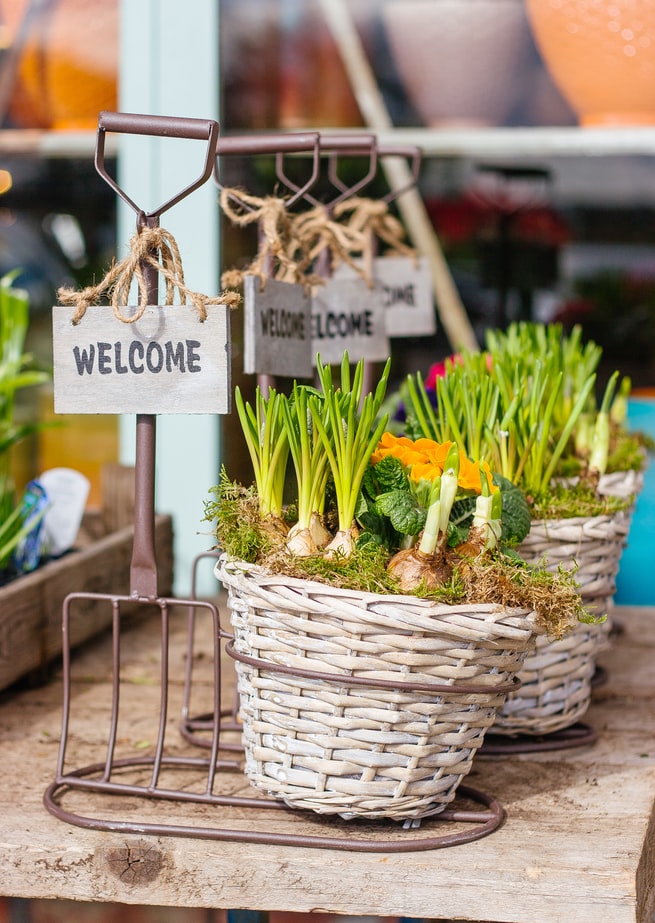 Photos By: Unsplash
Small gardens are no longer considered an obstacle for people interested in growing vegetables or flowers, as these can easily be grown in pots.
Apart from being extremely versatile, pot gardening enhances the exterior décor of houses. Window boxes, hanging baskets, and tiny containers can be positioned on balconies, staircases, or by the front door. One can combine herbs, flowers, fruits, bushes, and vegetables to create an explosion of colors. The guide below will introduce you to the basic principles of pot gardening.
Choose the Right Container Sizes and Types
Aspiring container gardeners are encouraged to delve into their gardening hobby by choosing the perfect pots. Size is the first factor to bear in mind when shopping for containers, as it directly affects the growth of crops. Large pots are more suitable for growing plants due to the incredible capacity of holding soil and retaining moisture. Small pots, on the other hand, require more frequent watering, particularly over the summer period.
Furthermore, the type of horticulture and floriculture plants play an important role in determining the ideal size and depth of your containers. In fact, the root system of the crops is what matters the most, as vegetables, annuals, and perennials differ in this aspect. Some crops require large root space, whereas others can fit in the smallest of pots. Click here to get familiar with the root system in plants.
Choosing pots in bright colors is a useful technique for keeping the temperature of the soil cool, as dark boxes contribute to the increase in soil temperature. Also, gardeners are provided with a variety of containers made from materials like wood and ceramic. For instance, the wooden models are both affordable and nice-looking for growing vegetables, available in different sizes.
Ceramic pots are perfect for growing all kinds of crops, mainly referring to those with glazing. Since clay is known to absorb moisture from the soil, make sure you purchase models with plastic glazing to prevent the plants from drying out. Additionally, self-watering containers are probably the most preferred among gardeners. These are long-lasting and convenient to use, as your only job would be to top up the water reservoir.
Consider Drainage
In order to prevent your crops from dying, the containers are supposed to have a sufficient number of holes on the bottom. These holes are designed to drain the extra amount of water, which eventually causes the root to rot. As long as these holes are numerous, they don't have to be overly large.
Moreover, in case the pots have no holes or drainage isn't enough, you can drill some holes on your own. Make sure you turn to an informative site like live grow garden's official website for some useful container gardening guides. Gardening websites can teach you a lot about drilling potholes and ensuring proper drainage. Keep in mind that not just regular containers but window boxes and hanging baskets come with holes as well.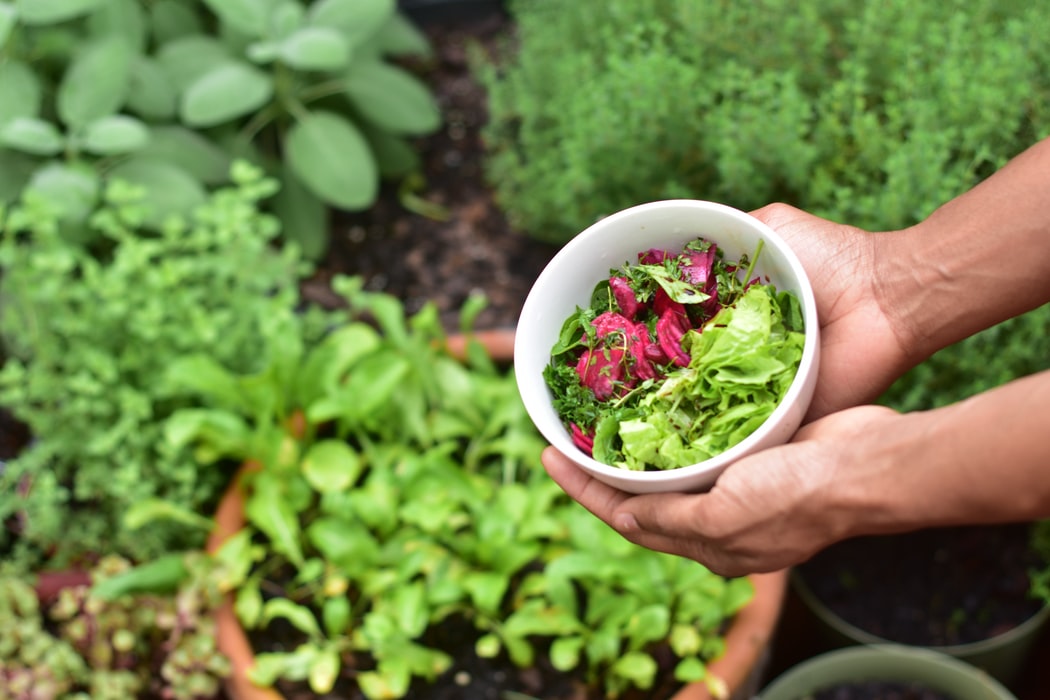 Prepare the Pots
In order to succeed at such gardening, gardeners are expected to prepare their pots in advance for the planting process. It's important to place the containers in the preferred positions prior to filling them with soil, as they might be too heavy to move afterward. People who aren't free to water their crops throughout the day are suggested to position the pots in places with partial shadow, which takes place in the afternoon.
When adding soil inside the boxes, make sure you put newspaper in the bottom of the box so as to prevent soil from slipping out. Regarding soil, avoid using the one from your garden, as its density isn't appropriate for container gardening. Instead, you're advised to use potting soil, which causes no drainage difficulties. Getting rid of weeds is yet another reason for gardeners to avoid using garden soil. Most gardening enthusiasts opt for such gardening due to the low likelihood of coping with weeds.
The soil is supposed to be moist prior to planting the crops. In the event of planting multiple plants in a single pot, take no special notice of the space between them, as you'll have to prune them after a while anyway. The boxes shouldn't be topped up with soil, as there will be no space for water.
Make the Right Choice of Plants
This type of gardening provides gardeners with the opportunity to grow vegetables, herbs, flowers, and shrubs. It's essential for the plants to receive the necessary sun exposure, as well as receive the required winter protection. Some crops would have to be sheltered over the winter period because of their inability to resist sub-zero temperatures.
When it comes to vegetables and herbs, lettuce, potatoes, eggplants, spinach, onions, rosemary, and many more can be healthily grown in containers. However, prospective gardeners need to ensure the right soil depth for these crops to grow optimally. For example, broccoli, beetroot, and potatoes require 10-12'' minimal depth, while rosemary, spinach, and cucumber need 8-9''.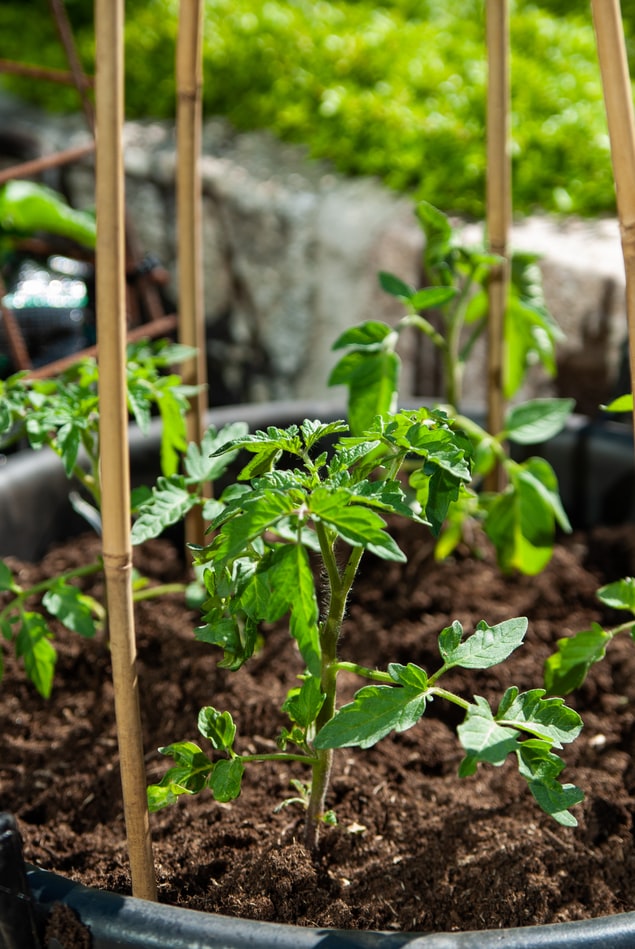 In addition, when growing several plants in one box, make sure you combine those with compatible needs, not with opposing. Consequently, you are suggested to pair lettuce with herbs, tomatoes and basil with onions, spinach with chard, etc. Nevertheless, avoid combining potatoes with tomatoes, peas with onions, or carrots with fennel. See this link, to check out eight great plant combinations.
In order for your hanging baskets and window boxes to look stunning in all seasons, try planting annuals such as marigolds, geraniums, begonias, petunias, cornflowers, calendulas, etc. Their vivid colors will contribute to the liveliness of your yard. Also, you can plant some perennials like lavender, ginger, basil, butterfly weed, peppermint, valerian, Siberian iris, or Russian sage.
Final Word
Make the right choice of crops for your yard or balcony to look stunning and smell pleasant!