Spruce Up Your Dining Room in 6 Simple Steps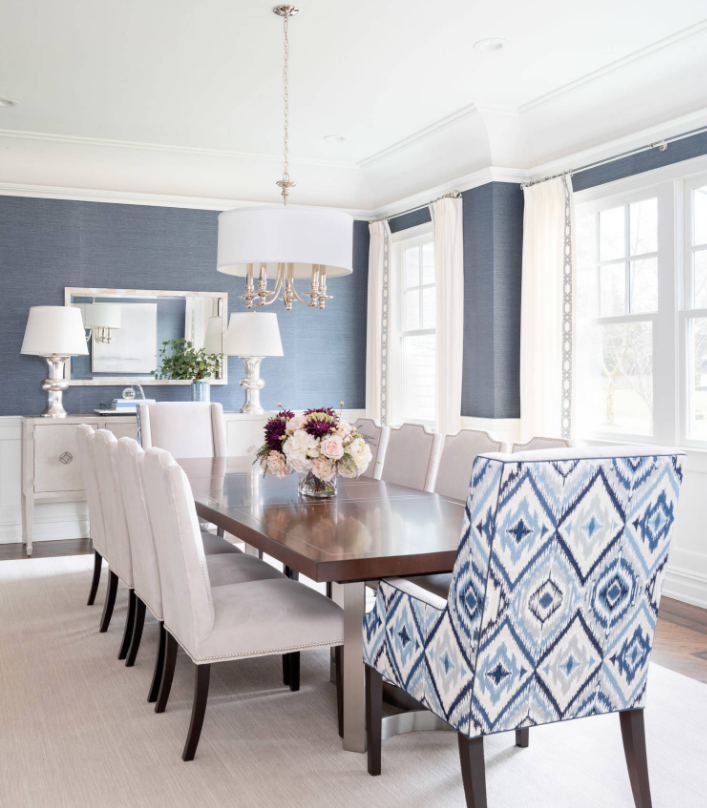 Is your dining room crying out for some TLC? Are you looking to flex those budding interior designer skills? Do you want to turn your dining room into a hub of intimate conversations, shared jokes and delicious meals?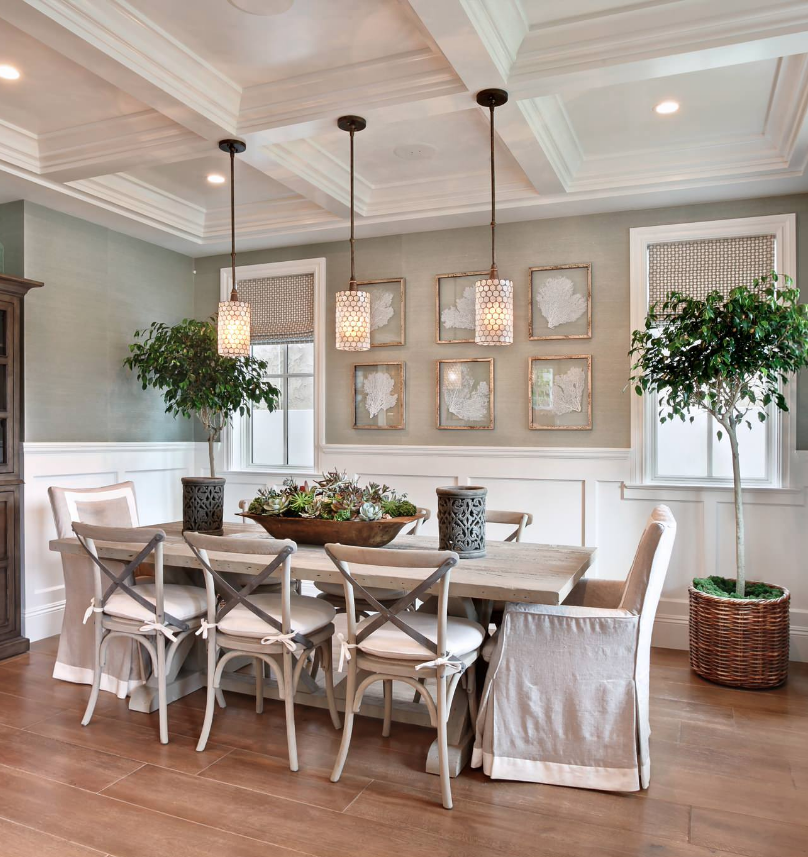 Photo By: Brandon Architects, Inc.
No matter what brought you here, you've come to the right place. Today we'll be providing you with the information you need to create the dining room of your dreams. From getting a new dining table set to treating your walls with a fresh lick of paint in a carefully chosen colour—here are the 6 simple steps to spruce up your dining room.
1. Buy the Big Stuff First
It's easy to go over budget when redecorating which is why we recommend getting all of your larger purchases out of the way first. This way, even if you do spend a little more than what you set out to, your bases will be covered. Think of everything you'll need to have a space worthy of the title "dining room". Naturally, you'll need a dining table and chairs. But what else will you need? Do you need a safe space to store your china? Or a sideboard for big family gatherings?
2. Pick Your Perfect Colour Palette
What feeling do you your dining room to evoke? What design style are you going for? What kind of atmosphere do you wish to achieve? The answer to all of these important questions is determined by colour psychology. Certain colours represent certain moods or emotions and your usage of colour will set the tone, so to speak, for the entire dining room. According to colour psychology red, yellow, orange and turquoise are the best dining room colour options.
* Red: Red is the most psychologically stimulating of all colours. It evokes feelings of passion, excitement and even a little danger. It's a great choice for dining rooms as it stimulates the appetite and sparks conversation.
* Yellow: Yellow is associated with sunshine and cheeriness & is thought to promote intelligent conversation. It's easy to see why this is such a popular choice for dining rooms.
* Orange: Orange beautifully blends the energy of red and happiness of yellow to create a lively atmosphere. This colour is great for dining rooms as it's associated with warmth, comfort and hospitality.
* Turquoise: Ever wondered why so many restaurants plate their meals on turquoise crockery? It's because the colour is said to stimulate appetite and bring about feelings of wholeness, tranquility & friendship.
3. Think of the Flooring
An often-overlooked dining room element is the floor. Dining rooms are a space for eating and sometimes eating leads to spills, splashes & stains—especially if you have small children. In light of this, carpets are a big no-no. You want to be able to easily clean up any messes that are bound to occur at some point or another.
Hardwood flooring, LVT and tiles are all brilliant dining room flooring options. But if you do have an existing carpet in place and have no plans to rip it out anytime soon, you aren't out of options. Consider purchasing floor rugs or mats made from easy-to-clean materials such as bamboo, polypropylene or even rubber. Sure, it's an unusual choice but it will make your life easier—and be a great conversation starter!
4. Let Your Light Shine
Lighting is important in a dining room as it helps to set the tone and establish the room's design identity. It also helps to make the entire dining experience more intimate and emotional while highlighting the dining room's best features. You have many different dining room lighting options to pick from including:
* Chandeliers
* Sconce lighting
* Floor lamps
* Pendant lighting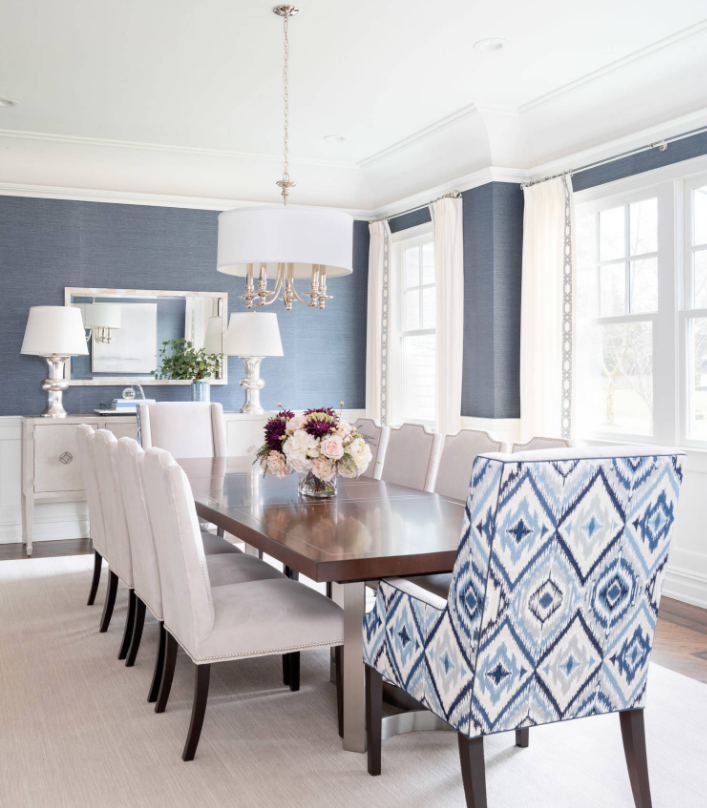 Photo By: Leedy Interiors
5. Pick Your Accessories
You have free reign to pick whichever accessories you feel will complement the rest of the room. Line shelves with ornaments, books or your favourite framed prints and add mirrors to the walls to make the space feel bigger & brighter. Dining tables make for the perfect display to show off your supreme style so don't let the opportunity pass you by. The best centrepieces include candles, mason jars, branches and clusters of pot plants.
6. Personalize it
Sure, once upon a time, dining rooms were places that were only enjoyed on special or formal occasions. But why would you want to have a whole room in your house that you hardly ever use? Considering this, we recommend making your dining room a place of enjoyment and a room where form meets function.
Make a comfortable space that your family and friends feel welcome in. Line the walls with family photographs, place a vase of your favourite flowers on your dining table and make sure that your seating is comfortable.