Glass Balustrades – 2020's Most Popular Home Trend!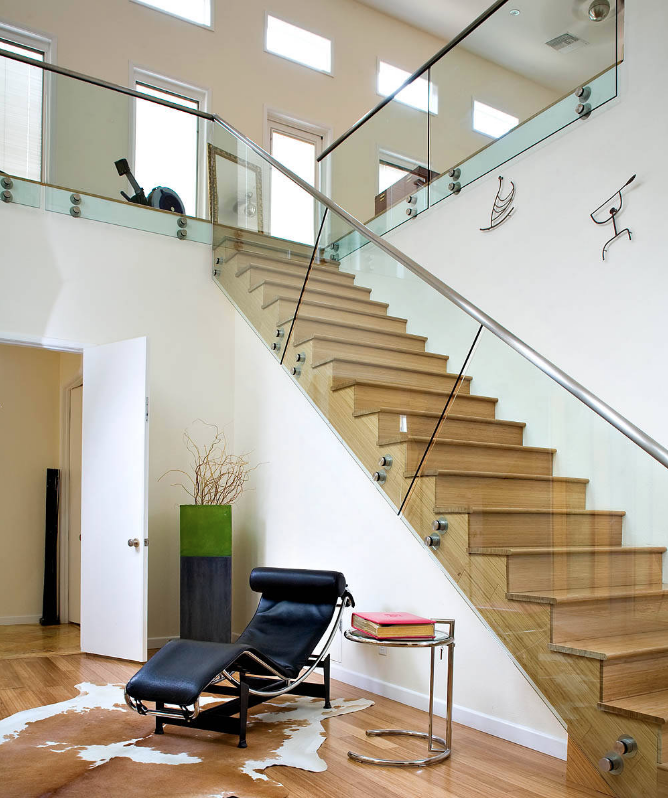 Glass balustrades become irreplaceable parts of modern houses. Glass is a perfect material that allows creating a unique design!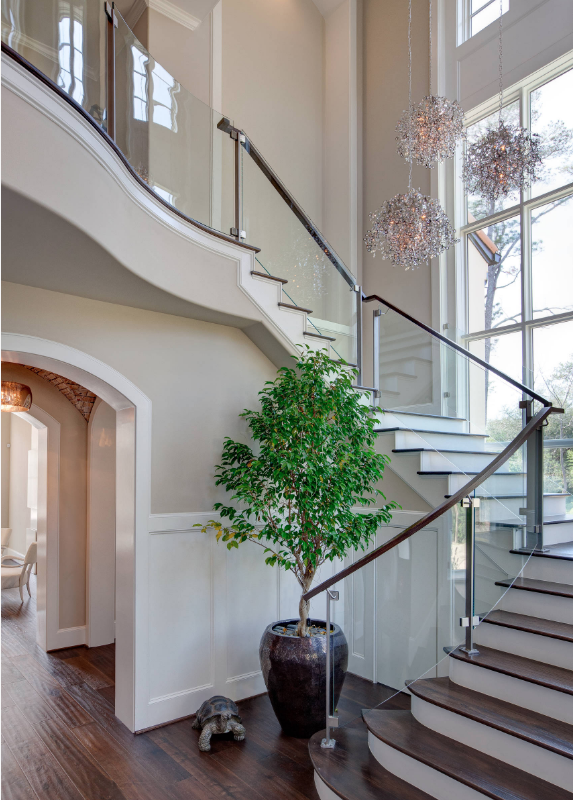 Photo By: Frankel Building Group
Many house owners would like to use glass in the interior and exterior design of their houses but they are worried about the durability of this material. We want to assure you that contemporary glass balustrades UK are extremely durable and long-lasting. We provide only high-quality glass constructions that tend to last for ages. Of course, we give recommendations on how to look after frameless glass balustrades to keep them in the best condition.
Interior Glass Balustrades
Glass balustrades that are used in the interior design are a practical and stylish solution. Clear glass constructions allow light to travel through your house without obstacles plus they keep the view. With the help of glass balustrades in your house, creating a feeling of spaciousness and light is easy. We offer a wide choice of banisters that support various designs for houses of all styles.
You can see pictures of manufactured and installed glass balustrades and see how elegant they look. There are straight or curved constructions that draw attention and make properties look posh. With modern glass balustrades systems, it's easy to change the whole interior design of your house as well as refresh it. Glass is one of the best, most practical and easy to look after material that suits internal decor needs perfectly. If the walls and the furniture in your house are quite dark, adding transparent glass construction will help you to bring light and visually expand the area of your house.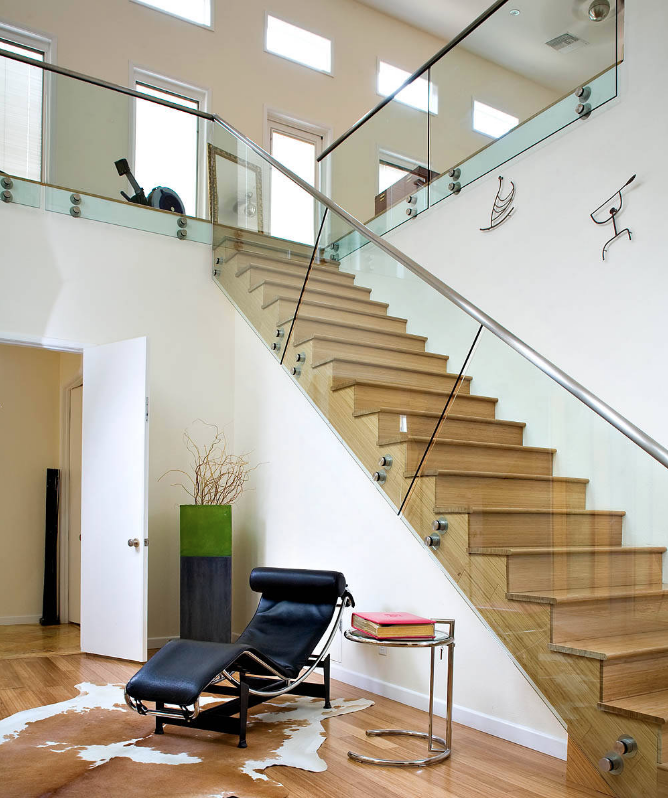 Photo By: KuDa Photography
Exterior Glass Balustrades 
The owners of big houses with swimming pools and beautiful views on gardens, sea, lake or mountains can enjoy such views, even more, when installing glass balustrades. Framed glass balustrades especially look pretty with outside. We can make the construction in stainless steel finish or apply a powder coat in the desired color.
Glass balustrades for balconies can be frameless with or without a top rail. On the website, you can see photos of the projects that we completed and choose one that you like. Any of the designs that you can see on the website, can be implemented in your house too.
Framed as well as frameless glass balustrades are also perfect for patio and decking areas. Such a construction will allow you to sunbathers and watch your children through transparent glass panes.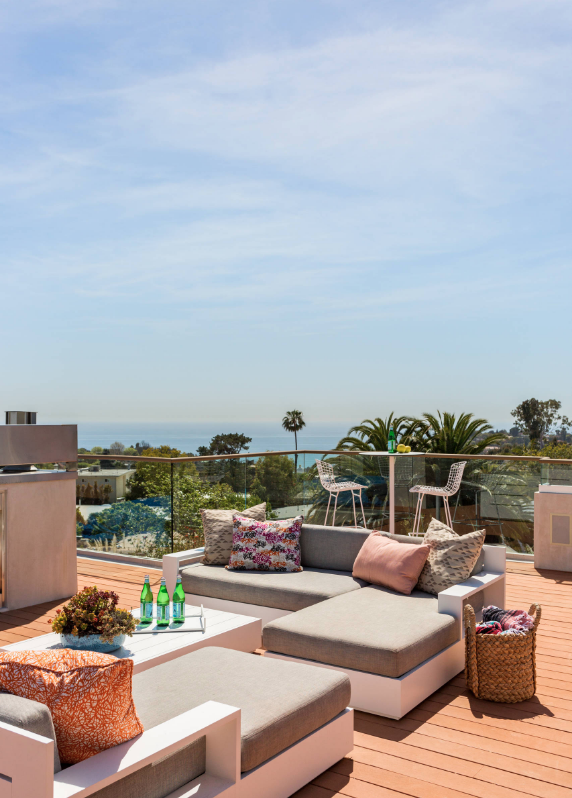 Photo By: J. Kurtz Design
Why Choose Glass Constructions?
Find the most beautiful, practical and affordable glass balustrades London and other locations in the UK to decorate your property. Best Quality – Best Prices. Learn more about modern glass constructions for apartments and houses by contacting us today. We have a big experience in manufacturing supplying and installing glass panels. We will be happy to implement your dream into reality and make you enjoy staying inside our outside your house.