Guest Room: Where to Start with Décor?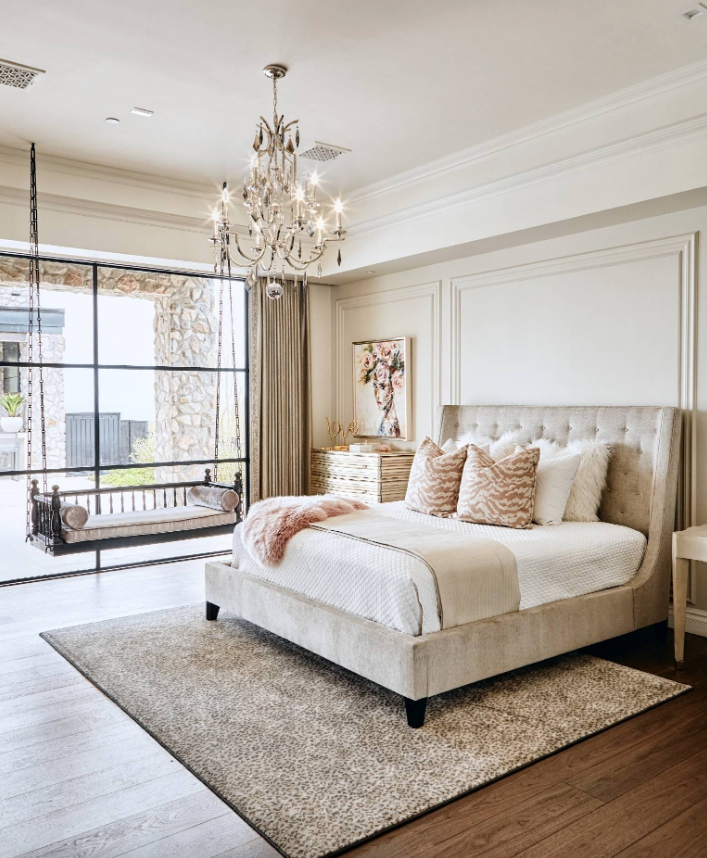 If you ask anyone how they want their home to feel, we can guarantee that they'll say they want it to be inviting, cosy, warm… and this is no exception when it comes to your guest room, if you're lucky enough to have one!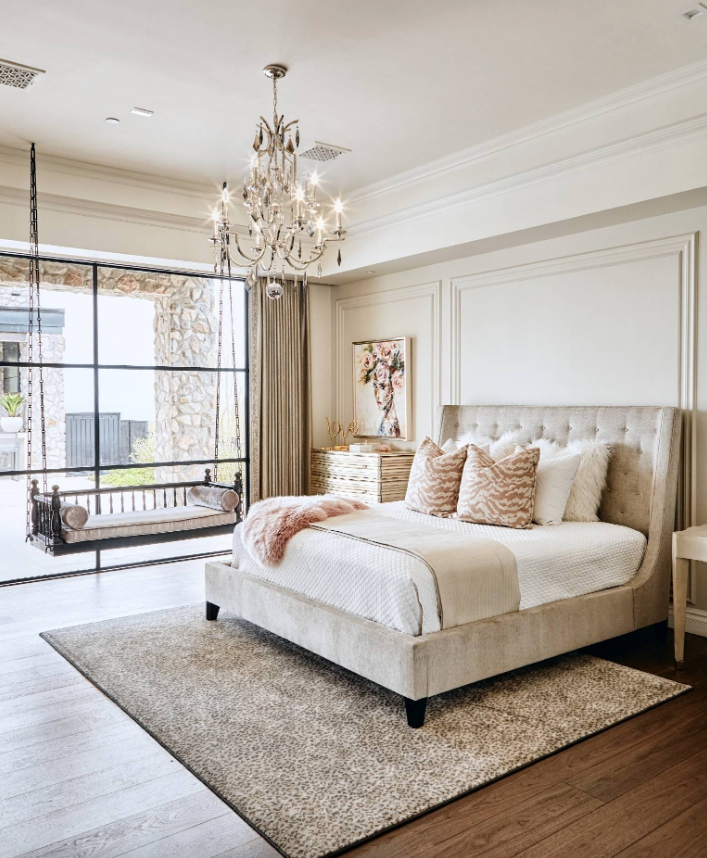 Photo By: Hallmark Interior Design LLC
It goes without saying we want our guests to feel welcome and relaxed but a guest room really is a place that the décor ideas are endless. Whether you opt for a plain style, for it to suit any guest, or go for vibrant colours for a warm friendly statement, you almost have a license to experiment with a guest room.
If you're taking the plain, neutral approach, much like a buy-to-let property, then your options are perhaps a little more limited, but that doesn't mean you should be short of ideas of influences. One of the advantages of keeping your guest bedroom neutral is that it makes it easier to use the room for a different purpose, such as an office or nursery!
Go for classic white bedsheets, calming light walls, plush wooden furniture and pictures of scenic countryside. A well-designed guest room will make your friends and family feel at home, they won't want to leave! We'd say stay away from too much clutter, no doubt your guest will be bringing their own possessions, so keep surfaces clear for your guest's toiletries, clothes, books etc…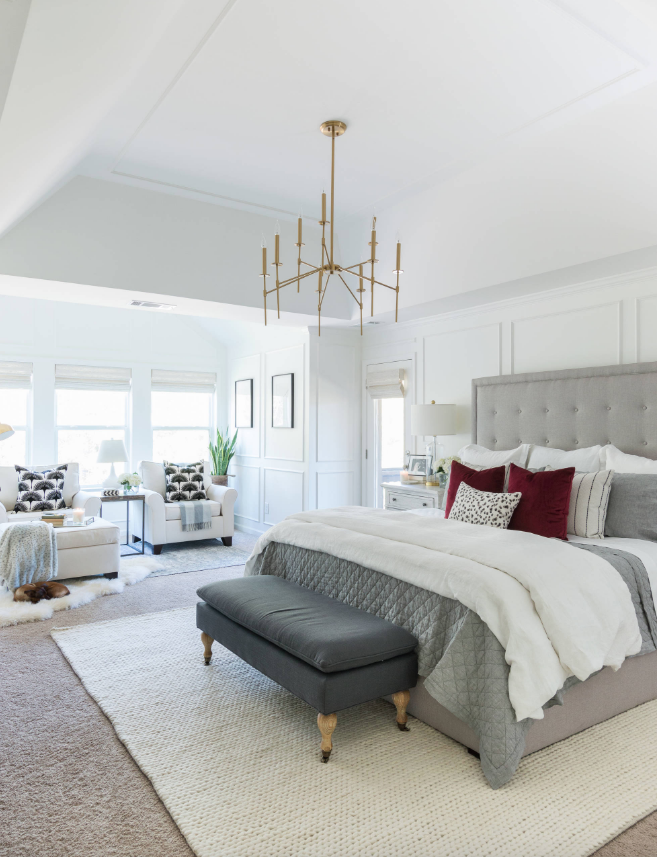 Photo By: The Mine
To be the perfect host, there's nothing more hospitable than giving them their own luxuriously decorated bedroom. Provide them with the very best- feather duvets, lots of hanging space, a reading light and a well heated room, this will make for a delightful experience for your loved ones.
If you want to go one step further to impress your guests and make them feel extra comforted, then underfloor heating is ideal. Not only is it warm and cosy under foot, but a more energy efficient way of heating your home, as well as getting rid of unsightly radiators! However, there's only certain types of flooring that can cooperate with it, one of which is engineered wood flooring, a type of real wood flooring which is able to cope with the fluctuating temperatures due to the multiple layers in the construction of the plank. In contrast, a solid wood flooring product will warp and buckle if exposed to the fluctuations generated by underfloor heating.
We wouldn't recommend tiles in a guest room, as they aren't something you'd typically lay in a bedroom due their cold hardness. Vinyl and laminate are good choices, as they mimic natural products very convincingly at a cheaper price, and if you're really looking to create a cosy, warm feel, then carpet is perhaps the most obvious option.
In terms of furniture, it of course depends on how much space you have. If you're blessed with a large spare room that you're looking to turn into a guest room, then here's a few ideas…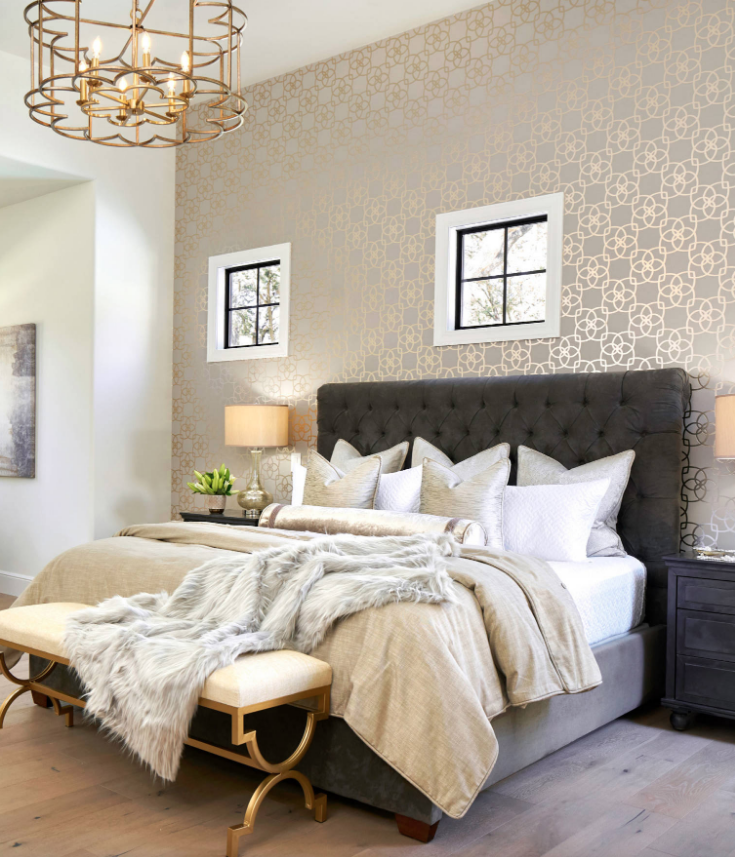 Photo By: Paper Moon Painting
If you can, a double bed is the best place to start. Not only is it more comfortable for one guest, but you have the option of accommodating guests who are in couples. If you can, and if you have the space and the money, then why not consider going even bigger and purchasing a king or queenside bed? In regard to other furniture, a comfortable armchair never goes amiss and even a luggage rack for big cases.
The thing you want to avoid is to make your guests feel like they've been shoved in the room that's used to dump things in- unfortunately this is the fate of many guest rooms! One way to do this is include books in case they rise before you, create a colour or fabric theme to make your guests feel like you've put as much care and attention into the guest room as other rooms in the house.
If you've got a smaller guest room, then there's no reason it should be unattractive and plain! Funky wall papers are a great way of adding character and warmth, without taking up any extra space. Again, colour schemes don't take up any more room, so liven up your smaller space with matching curtains and bed throws, even rugs to increase the homely appeal! Spoil your guests with a wealth of stylish cushions, fancy headboards, luxurious throws made from wool, cashmere, thick knits… none of these features take up any more floor space and can really enhance your room that it won't matter that it's small!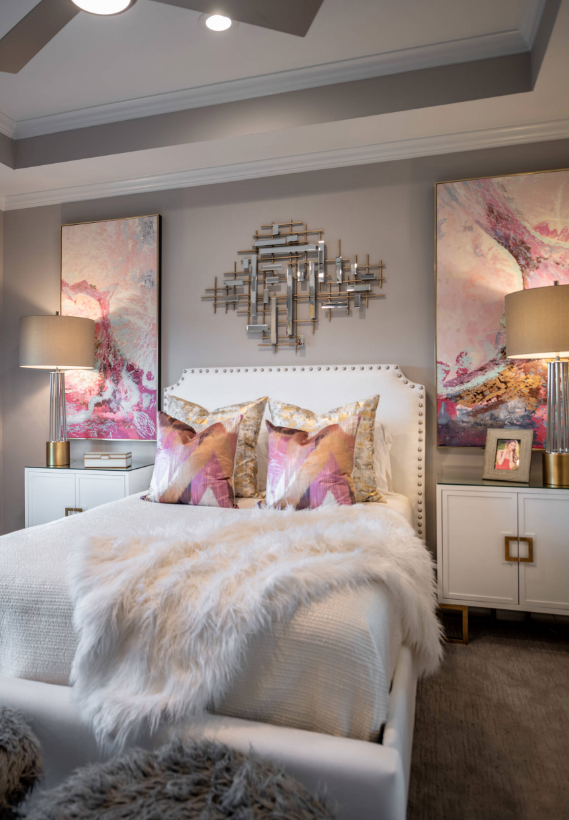 Photo By: The Design Firm
If you're artistic, then you can use the guest room as the perfect place to hang your artwork. There's nobody who will enjoy your artwork more than your family and friends, not only will it look great and you can paint to match the room's theme, but a great opportunity to show off your talent!
Attic rooms are commonly used for guest rooms. Due to their nature of sloping ceilings and confined space, they tend to only be used occasionally. If you have your guest room in the attic, then most of the time it's inconvenient to be used as the dumping ground too! It also gives them their own space and away from the drama of the rest of the house.
Themes are totally up to you, but we'd go for something relaxing! However, if your family and friends know you're the sort of person who enjoys crazy, character filled décor then go for it! As long as you keep their needs in mind, enjoy your guest room makeover and start inviting your loved ones over to sample your new haven!