Simple Tips For Upgrading Your Kitchen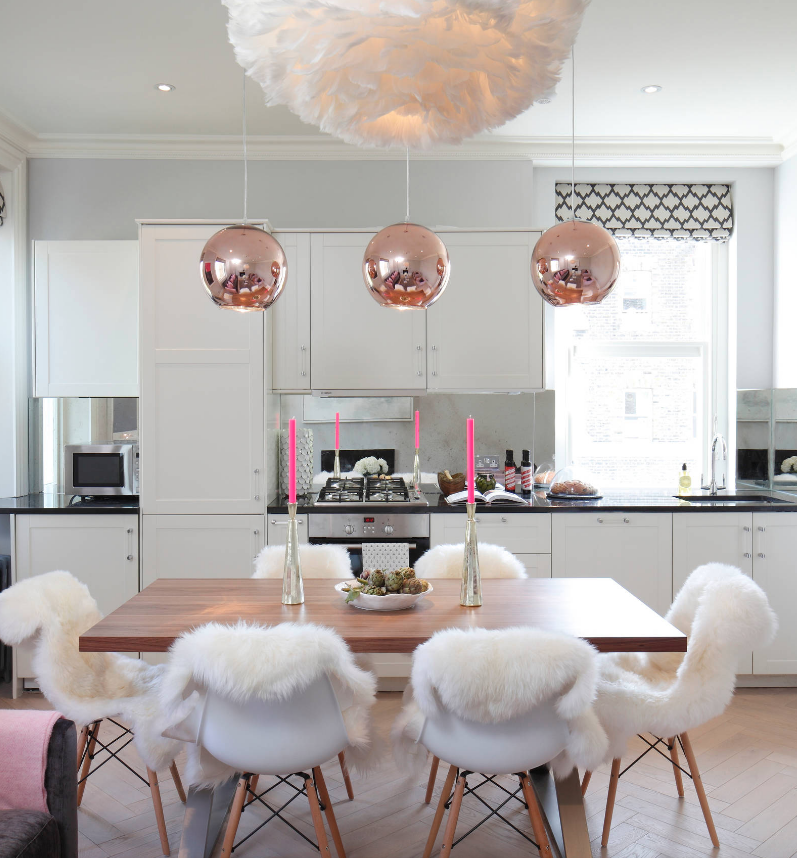 Your kitchen is one of the most important rooms in your home. After all, it is here that you're going to be making your famous creations. Your family needs to be fed and your kitchen will serve those needs!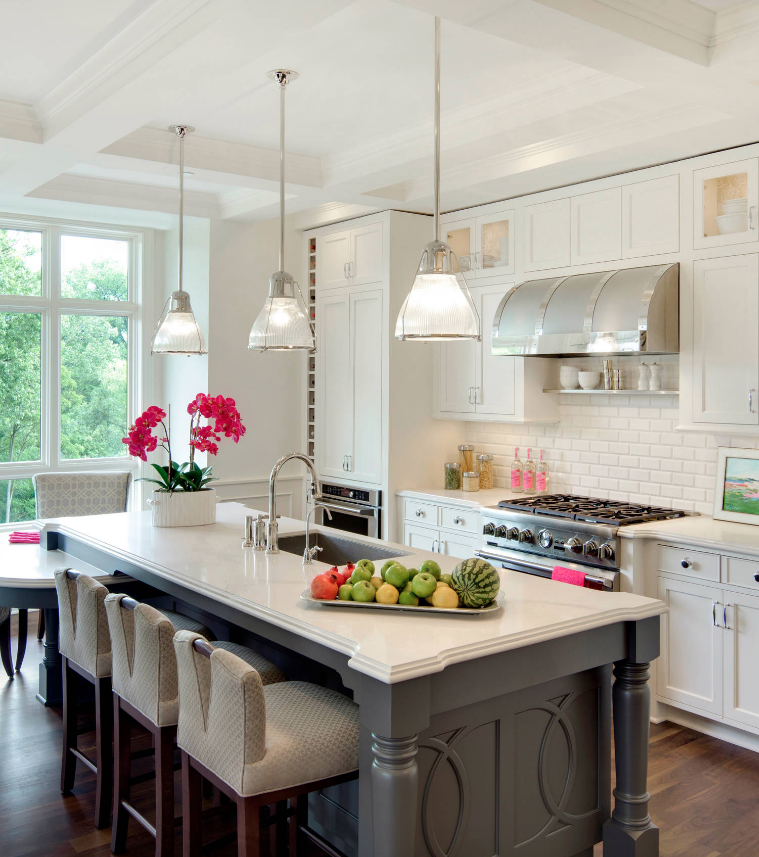 Photo: Charlie & Co. Design Ltd
When you have guests, there is a really good chance that your guests will see your kitchen. With that being said, you'll definitely want to spruce things up a bit to make your kitchen presentable. Thankfully, there are many ways to do just that. Within this guide, you'll discover simple tips for upgrading your kitchen.
Open It Up
First and foremost, you should open up the kitchen. When you're working in the kitchen, you're going to be moving around a lot. If your kitchen has too many items and is too cluttered, this is going to be nearly impossible. So, you should open it up a bit. This is the best way to ensure that you're going to be more productive in the there. Plus, it will make the space look much bigger than it really is. In return, this will make things look better.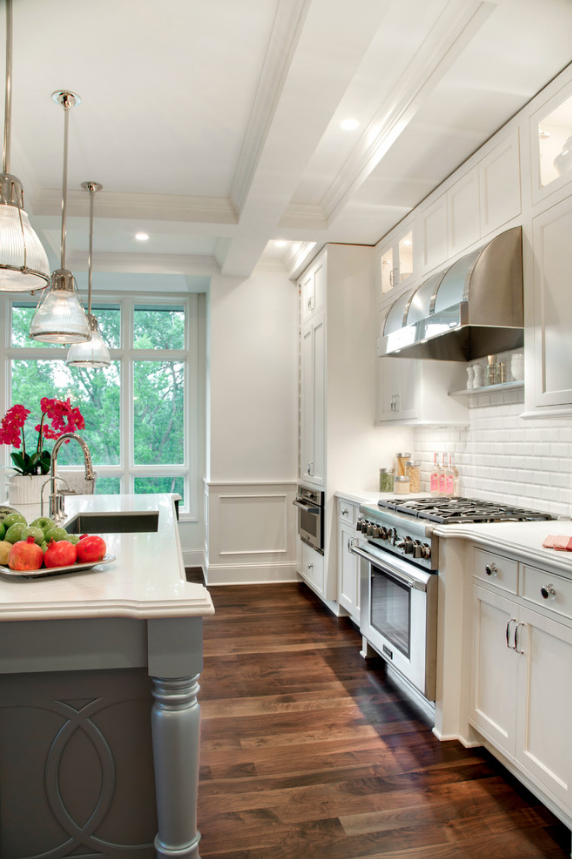 Photo: Charlie & Co. Design Ltd
Light 
While you're at it, you'll want to add some more light to the picture. Lighting can make a big difference in pretty much every situation. With this in mind, you should add more lighting to your kitchen. There are plenty of ways to do just that. Using natural lighting is sometimes the best option. To do that, you just need to open the curtains and let the sunlight flow inside. This will make things look much livelier. Alternatively, you can install more lighting in your home. Either way, you should brighten up your kitchen to make it look much better.
New Faucet 
Many people do not put a lot of emphasis on their faucet. Nevertheless, it can make a huge difference. If you want to impress your guests, you need to install a sleek, innovative faucet. At the same time, you should understand that your faucet of choice can enhance your productivity in the kitchen. Be sure to check out Hausera. The company sells many faucets that will be sure to satisfy your needs. Again, be sure to choose a faucet that looks great and will enhance your productivity. This will make your kitchen a better place in every category.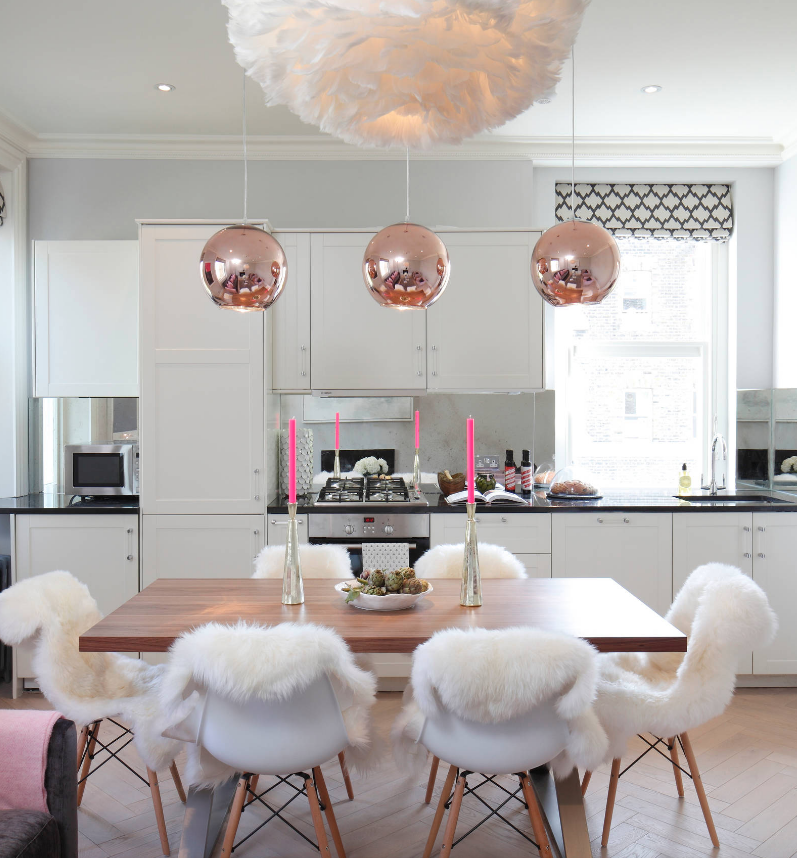 Photo: Jess Laverns Design
Install It Under The Counter 
While you're at it, you'll want to install some appliances. You should spend some time figuring out the best way to position your appliances. This will prove to be far more important than you could ever imagine. If you do not choose wisely, there is a good chance that you're going to position things haphazardly and that will make your kitchen look bad. Using under the counter appliances can help. They look amazing. They're sleek and they still serve their intended purpose.
Choose The Right Flooring
Ultimately, you need to make sure you have the right flooring in your home. Failing to do so is going to result in major problems in the future. After all, you have to be worried about getting your floors wet. If you use carpets in your kitchen, you're going to be dealing with that constantly. Instead, you should choose flooring that is capable of standing up to the water. Hard wood or linoleum will be much better. Also, make sure that your flooring of choice matches the rest of the decorations.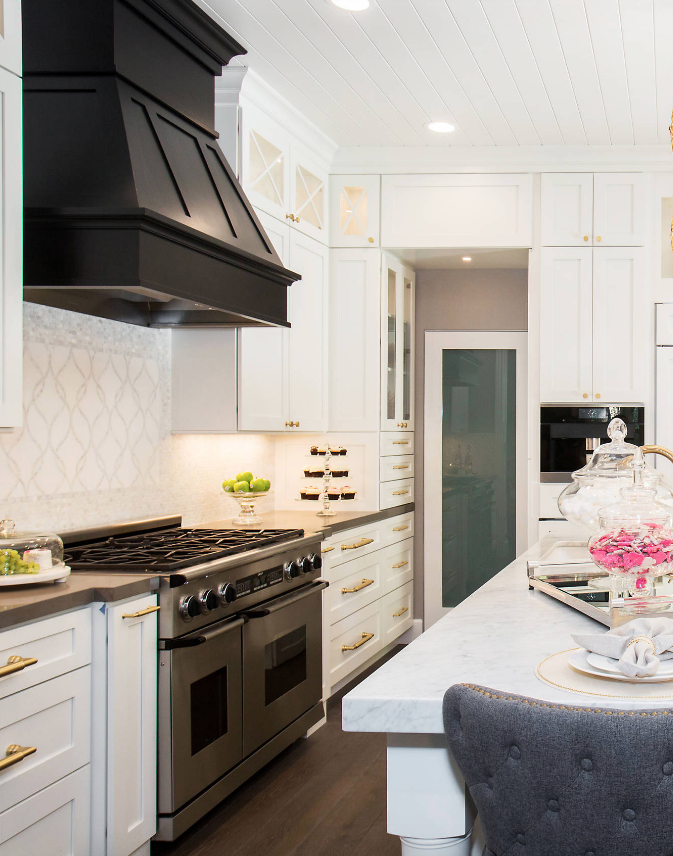 Photo: SKD Studios
Make A Bar 
If you really want your kitchen remodel to look cool, you should think about investing in a bar. You can use your bar to divide your kitchen in the middle. Then, you can install a sink and other items inside of the bar. This will make it very convenient when guests come over. You can serve them from the bar and let them sit in a nearby stool.
Organize Things
Finally, you should know that a cluttered home is a chaotic home. If your kitchen is cluttered, you're going to have a tough time finding what you need. Therefore, you should go through your old belongings and throw away things you do not need. While you're at it, you should spend some time organizing your shelves and upgrading tp stylish new appliances such as those by Kitchenaid. This will make things look much nicer and it'll increase your productivity when you cook meals for yourself and your family!