How to Cut Down Cleaning Time in Your Bathroom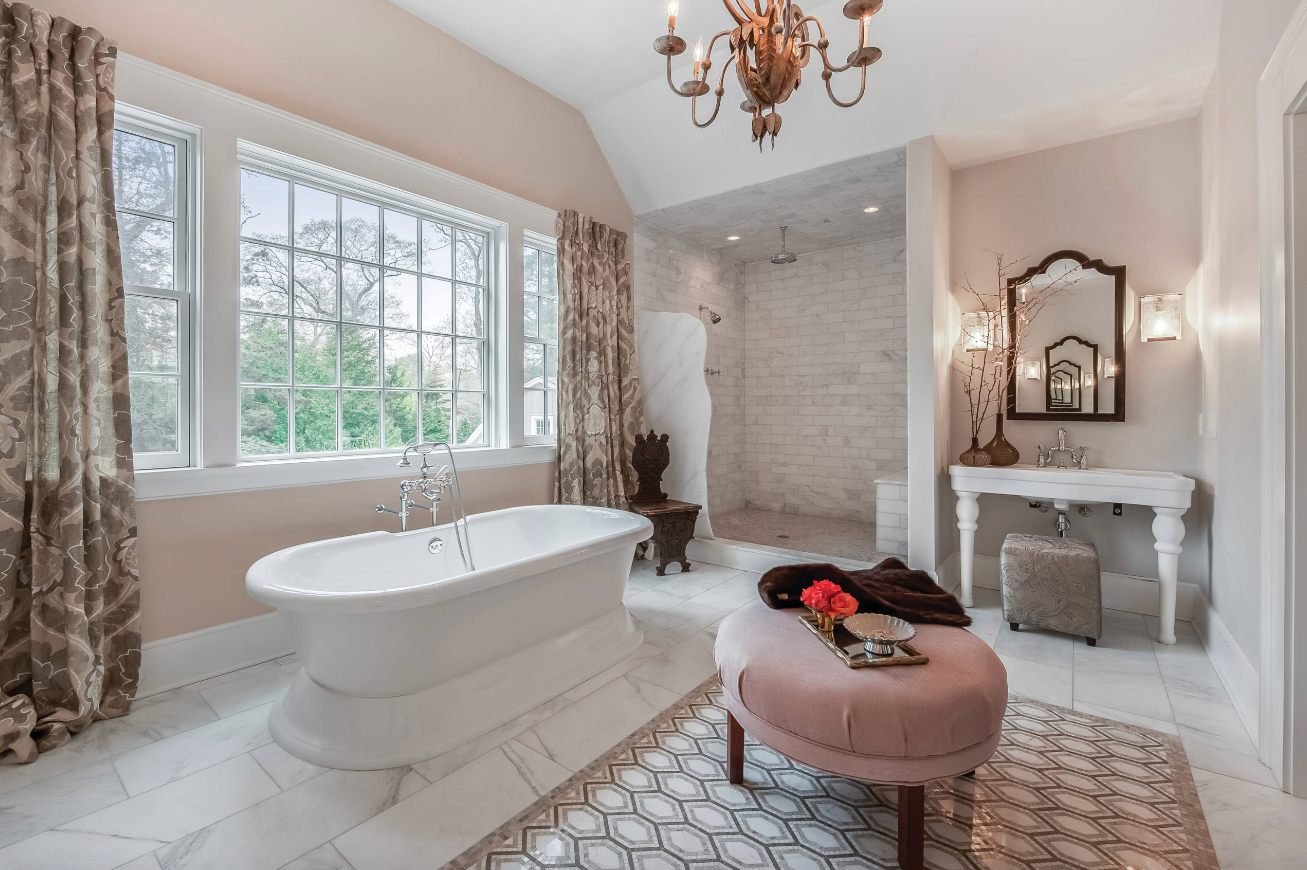 Have you ever tallied up the number of hours you spend cleaning the house? If so, it sounds like you need a well-deserved break!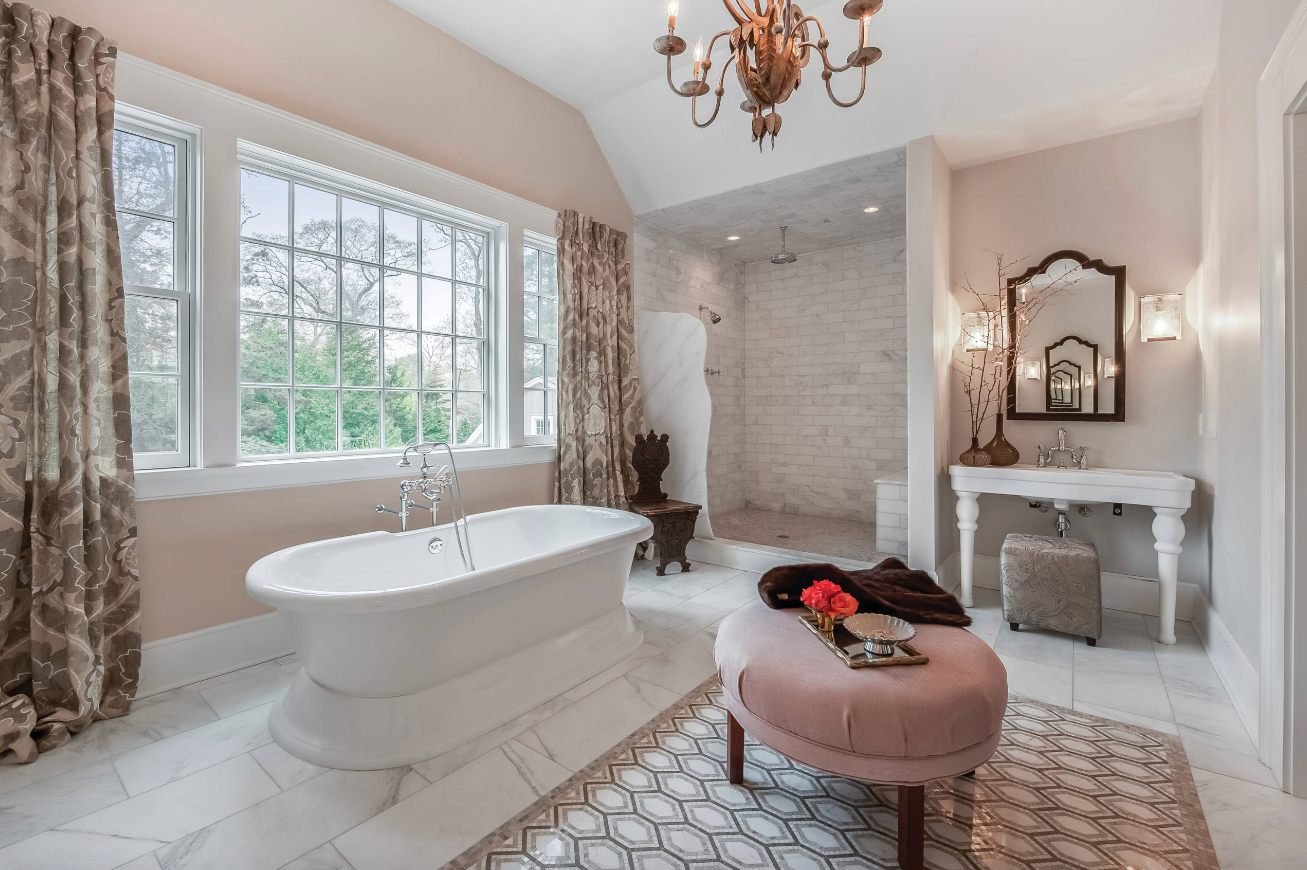 Photo: Jody Deluca Designs
The bathroom in particular is one of the rooms you'll want to keep in tip top condition, despite it being one of the hardest areas to clean. If you are one of those people who would rather have your feet up instead of scrubbing the bathroom tiles, then read on to discover some handy tips for cutting your bathroom cleaning time in half.
Shower Enclosures
One of the greatest bathroom shower ideas, that will have the biggest impact on reducing your tidy-time is installing a shower enclosure. Shower enclosures save space in the rest of the room, meaning there is lots of room left free for storage, reducing the risk of a cramped bathroom.
These showers also help ensure the rest of the room stays dry after you are done, resulting in a lower risk of damp and mould forming. The best part is, the glass can simply be wiped clean after you're done showering, meaning you get the sparkle back with minimum effort!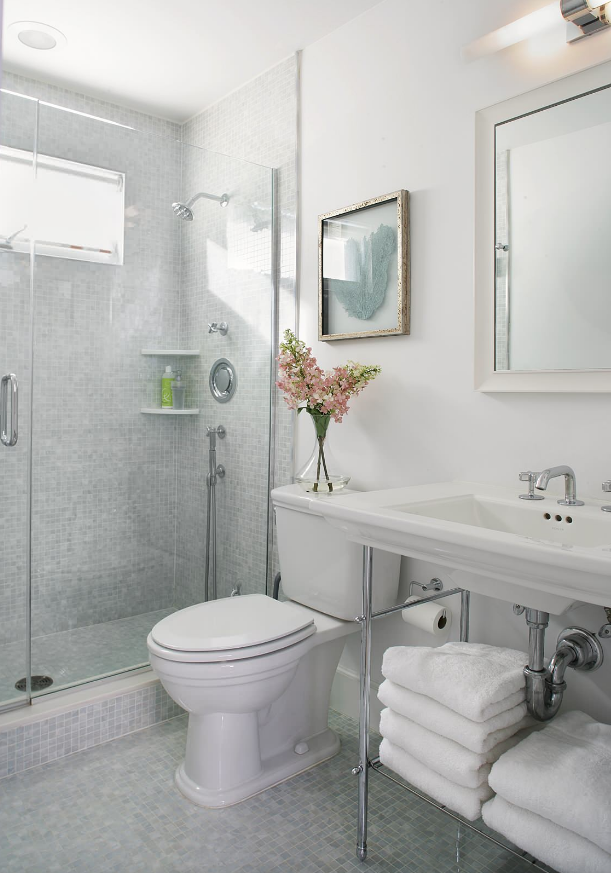 Photo: Sheila Rich Interiors, LLC
Install a Bathroom Fan
A lack of ventilation in your bathroom is often the root cause of unsightly black mould patches. Bathroom fans easily increase ventilation, removing humidity from the air without you having to let all the heat out by showering with the window open! This prevents damp and mould from forming, meaning much less scrubbing for you.
Consider a Skirted Toilet
This modern toilet design has sleeker, smoother sides than their sharp-edged alternatives. The lack of edges means that dust is less easily trapped and there are less crevices for grime to hide. This cuts down on cleaning time considerably, as you can simply wipe the sides of this design down with antibacterial spray and a cloth.As a bonus, the soft edges look more stylish too! For more toilet tips and guides, check out https://flushguide.com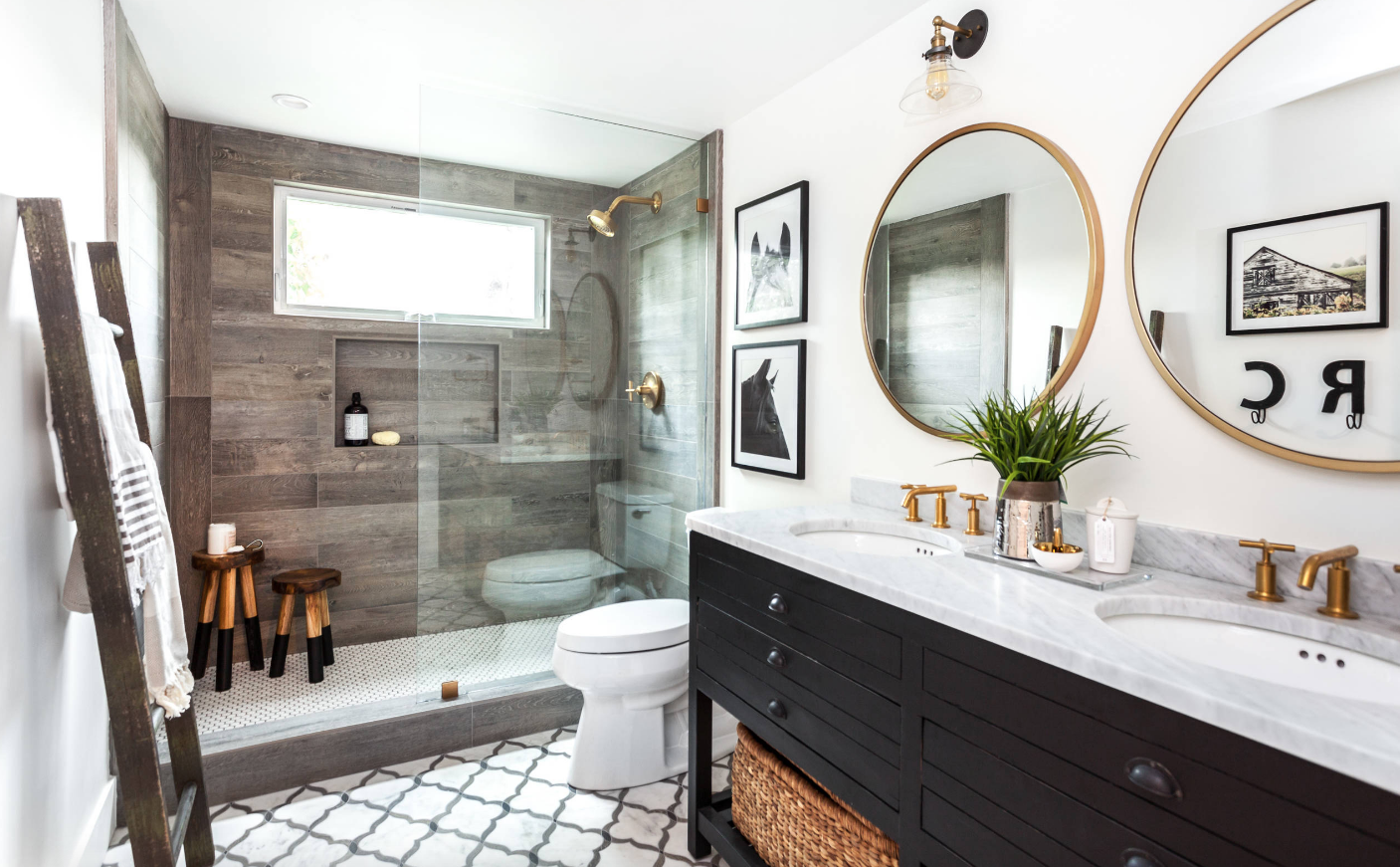 Photo: Juxtaposed Interiors
Avoid Tiles
Tiles may have been the go-to bathroom surface in the past, but these days there are much less troublesome options available. If you're looking for low maintenance options, choose something other than tiles for your bathrooms. As these require grout, without regular attention these can develop unappealing black mould.
Putting any of these clever bathroom renovations into place will not only look the part but will also cut down the time you spend cleaning. This means you spend longer soaking in the tub or pampering yourself in the shower and less time scrubbing your bathroom surfaces!