Make your home a picture perfect getaway this year with these stunning decorating ideas that are taking over 2017!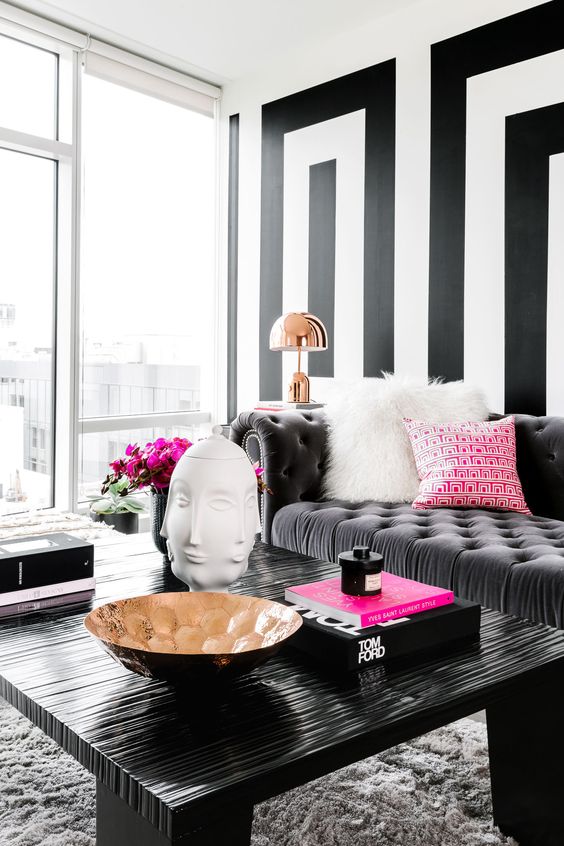 Photo: Home Polish
Marble, chevron, gold and anything that glitters are just some of our favorite decorating trends that are stirring up the design scene this year. We love all these ideas, and are constantly trying to find new and interesting ways to implement them into our decor. This doesn't mean you have to change the whole style of your home's decor to keep up with trends. Sprinkling in a little bit trending glamour into unexpected places we find, is what works best.
Marble and Brass
Believe it or not, but the marble trend is still going stronger than ever! Marble has always been a sign of luxury, opulence, and glam. It's the perfect option for flooring, wall tiles, countertops, decorative accessories and so much more! We've seen so many DIY's where you can easily beautify anything by using marble contact paper for a budget friendly way of being on trend. It's always smart to take safety into consideration when doing any kind of DIY. We outlined more about that here!
What might be changing in regards to marble for 2017, is that designers are looking for complementary materials to go along with it. The warmth of gold brass, for example looks stunning when paired with the cool, cold colors of marble.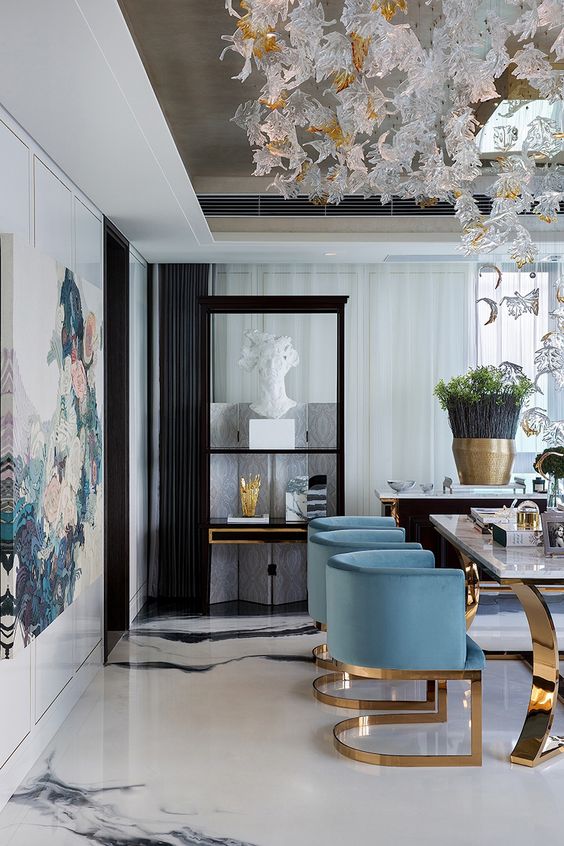 Photo: Bagoes Teak Furniture
Pale and Pretty
If you are a fan of colorful decor, it may be the right time to tone it down a bit. Dove grey and off-white is a popular color palette this year that looks even more modern when paired with crystal chandeliers, fluffy carpets, and fur benches. Not to mention, lucite furniture legs are another huge trend that elevates a room to sophistication and elegance.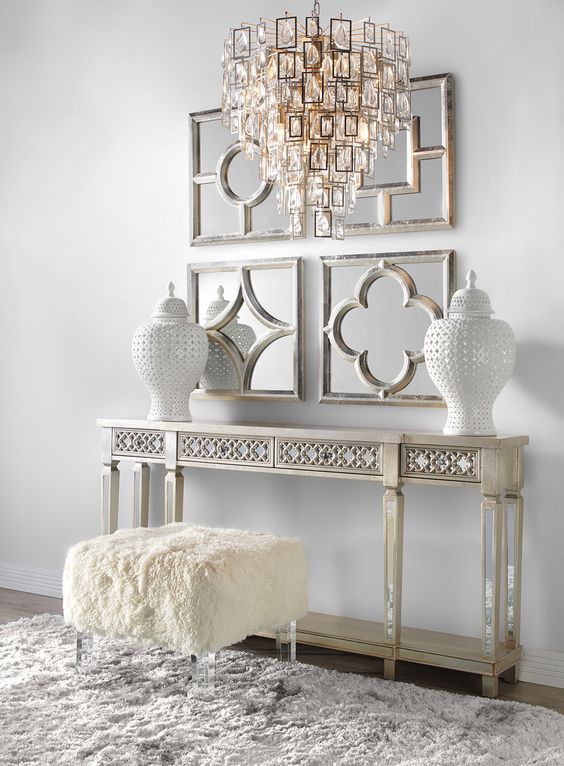 Photo: Z Gallerie
Dark Wood Flooring
When it comes to flooring, dark wood floors are a staple in designer decorated homes. We love them so much since they are so versatile with any type of decorating style and color palette. If you are looking to makeover your home, the best way to make a huge difference is to start with your flooring. Regarding hardwood floors there are also so many smart ways to dress them up using hide rugs, sisal carpets, and many more.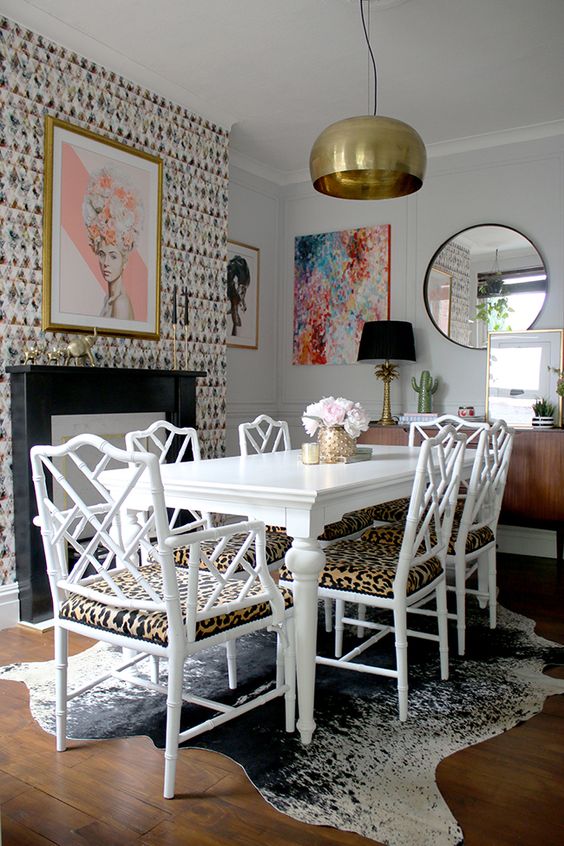 Photo: Swoon Worthy
To bring light into a home that possesses dark hardwood floors throughout, choose light wall colors, cabinets, and neutral colored furniture. This European Oak Hardwood Flooring is actually from GoHaus and it complements this modern home beautifully. Not only is it super easy to install, its also very affordable.
Geometric Paintings
For an artfully tailored home, large geometric prints add an explosion of color and a modern spin to your home. Believe it or not, most of the expensive looking pieces of artwork you are seeing plastered over decor magazines and Pinterest are actually DIYs! It's so easy to mimic the look of an expensive designer painting using a blank canvas, some paint, and gold leaf foil. Give it a try, you may be surprised with the results!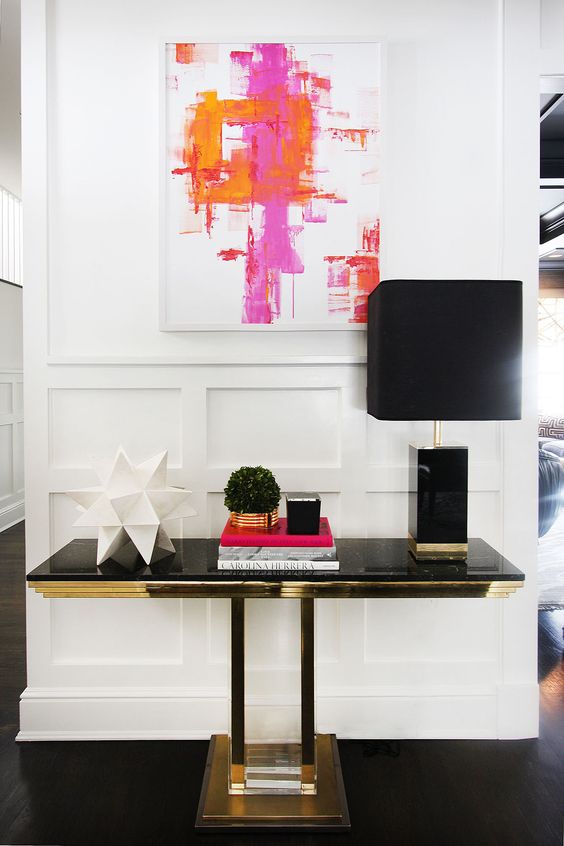 Photo: Lonny Magazine
Introducing Natural Elements
It's always nice to keep up with the latest decor trends, but that doesn't always mean that they will be sleek and modern designs. This year, designers are loving the idea of mixing in natural fibers and materials such as whicker furniture, sisal grass rugs, sea shell chandeliers and more!
BDB Tip: To get this look at home, you'll need to firstly arrange a beautiful natural centerpiece somewhere in your home. Then, swap your synthetic rugs for something made of natural fibers such as sisal, wool, or cow hide. Next try to sneak in home decor items made from stone, raw wood, or seashells.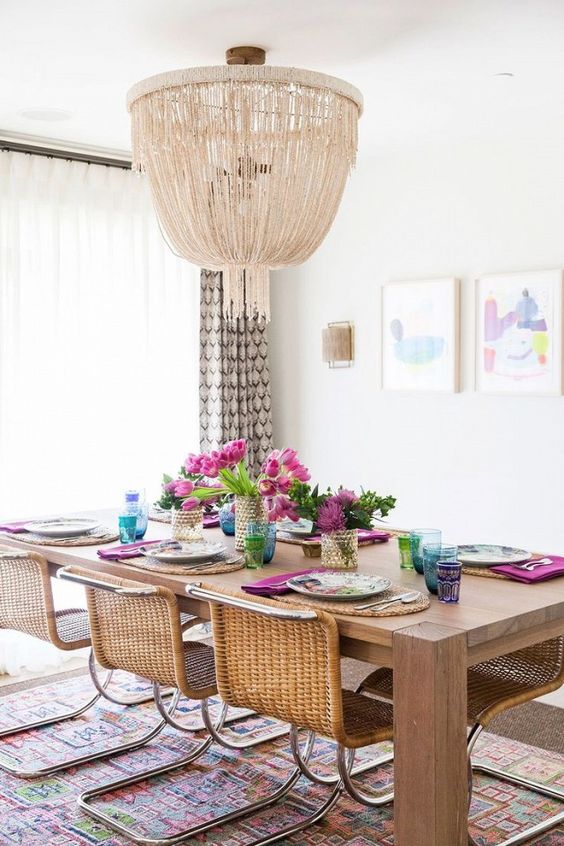 Photo: My Domaine