Decorating with Oriental Rugs make a Flavorful Start to 2017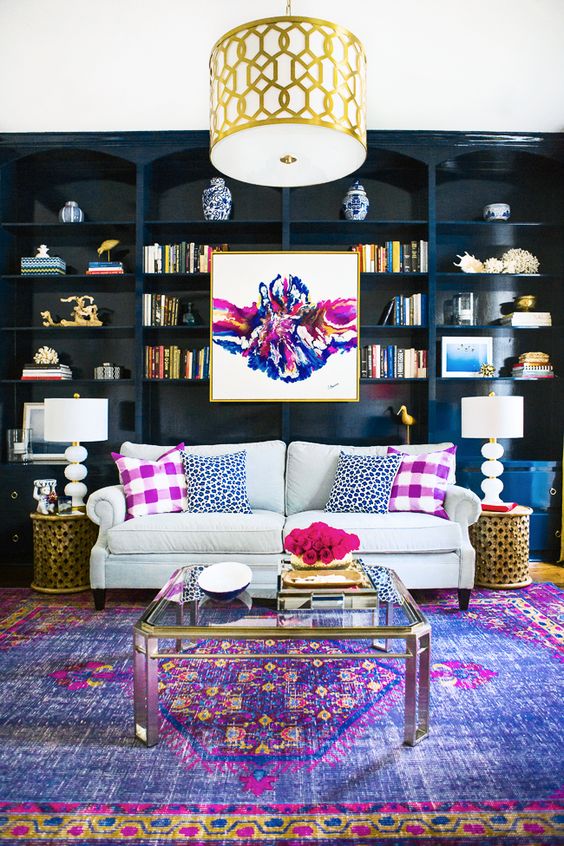 Instead of stepping into the new year with a new trend, we've decided to focus on something traditional that never goes out of style: oriental rugs.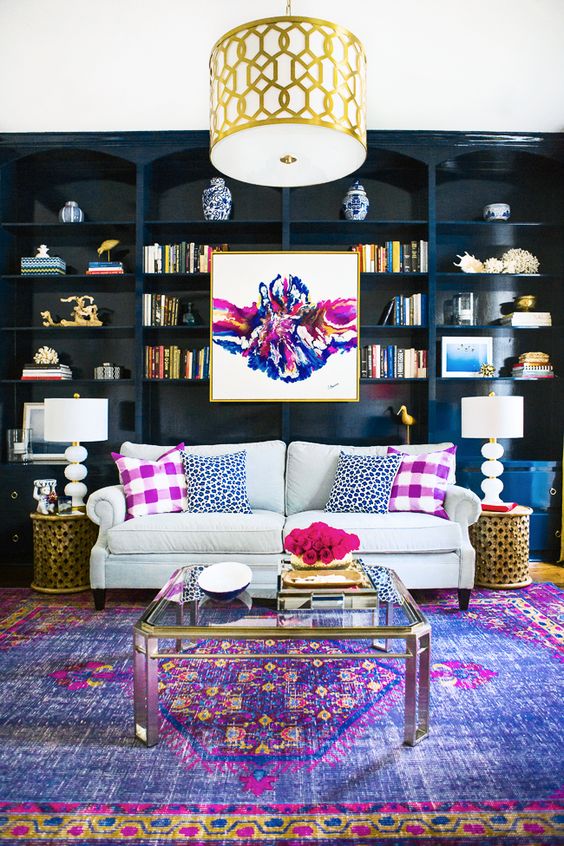 Photo: Shop Room Ideas
There's no better place to call yours than your home. Whether it's an apartment, house or anything in-between, your home is your home. Your household is something you can decorate, customize and fashion in any way you see fit—it's the perfect avenue to accent what it truly means to be you. Maybe you're someone with exotic tastes; maybe you're someone who likes a more relaxed, tame presentation. No matter what you're looking for, there's an adaptable and highly fashionable item that can fit into any home: an Oriental rug.
Thanks to my friends at Fine Rug Collection I was able to learn a little more about oriental rugs and what makes them so special in the design world today.
They are a Great Way to Express Yourself
Oriental rugs are extravagant pieces that sport a distinct presentation and luxury. That's why designers are literally drooling over Persian rugs when it comes to decorating. Keep in mind when you purchase an Oriental rug, you're not buying just a carpet—you're adding a creation bathed in deep history and tradition. The variety at your disposal embodies what should be expected in any sort of décor. Luscious colors; creative designs; a sense of grandeur, or tactful simplicity. No matter your taste in presentation, the options are your disposal are completely flexible.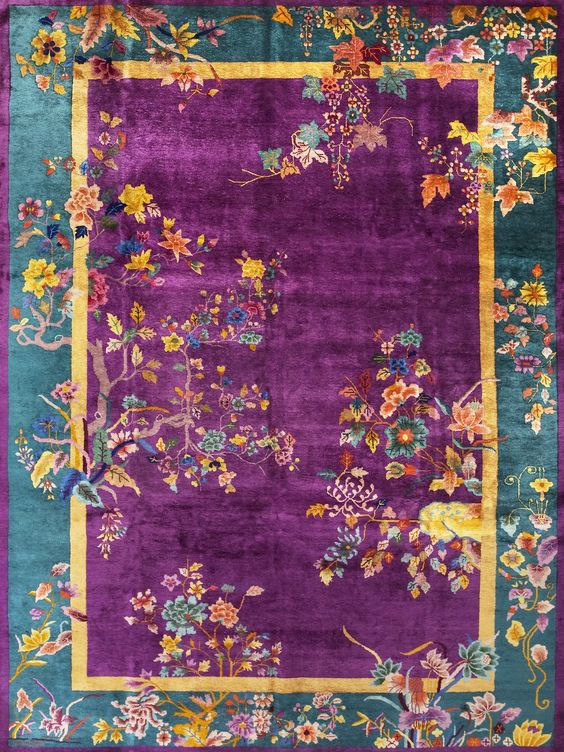 Photo: Brillianthues Tumblr
[otw_shortcode_quote border_style="bordered" background_color_class="otw-pink-background" color="#ffffff"]If you're wondering how exactly an Oriental rug expresses each of these distinct traits, the answer is genuine in its presentation. There are two factors when considering an Oriental rug's quality: its appearance, and its actual composition. The first aspect, appearance, is something intrinsic with any product whose display has a heavy effect on its perceived value.[/otw_shortcode_quote]
Oriental Rugs Suite Every Style
Everyone has their own perception of what's rich or poor in quality. Attributes such as beauty, originality, color, perfection—an appearance that is pristine to a relation of perfection—are normally universally accepted as an indication of quality. This doesn't apply to everyone. Some people find luxury in a simpler presentation—one that's muted, "low key", and relaxed rather than something lavish. Considering myself, oriental rugs have always presented a rich and lavish decorating sense. Roll one of these rugs out, and you're guests will be dying to know your decorating secrets!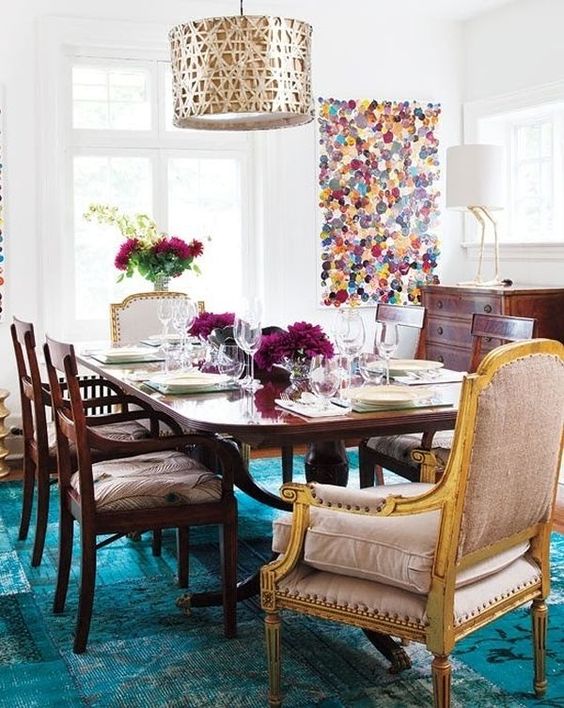 Photo: Interior Holic
The fantastic thing about Oriental rugs is that it can embody either of these forms of presentation. An Oriental rug can be incredibly extravagant, with massive medallions, geometric shapes, animals or floral sprawling across its entirety. Alternatively, an Oriental rug can be lax, sporting muted colors, blended designs, or a complete lack of designs. Oriental rugs work in any room, regardless of your decorating sense and current style.
Hand Made and Built to Last
The second factor that is intrinsically important for an Oriental rug is its composition. An Oriental rug's composition is rather straightforward, consisting of Wool, Cotton, and on rare occasions Silk. However, in terms of an Oriental rug, "composition" doesn't only encompass materials utilized.
An Oriental rug's composition is a blend of material and the manner of its creation. Every single Oriental rug is an original product that is handwoven day after day, month after month until its finished. The finest Oriental rugs will have an incredibly tight knotted weave, while more standard creations will have a looser weft. To clean your rug, includes special care and attention. Take a look at this article on how to care for special rugs.
BDB Tip: Though more knots are normally an indication of quality, this is not the case with every single Oriental rug. Some provide a loose weave purely due to aesthetical choices and their own choice in display.
Oriental Rugs add Life and Energy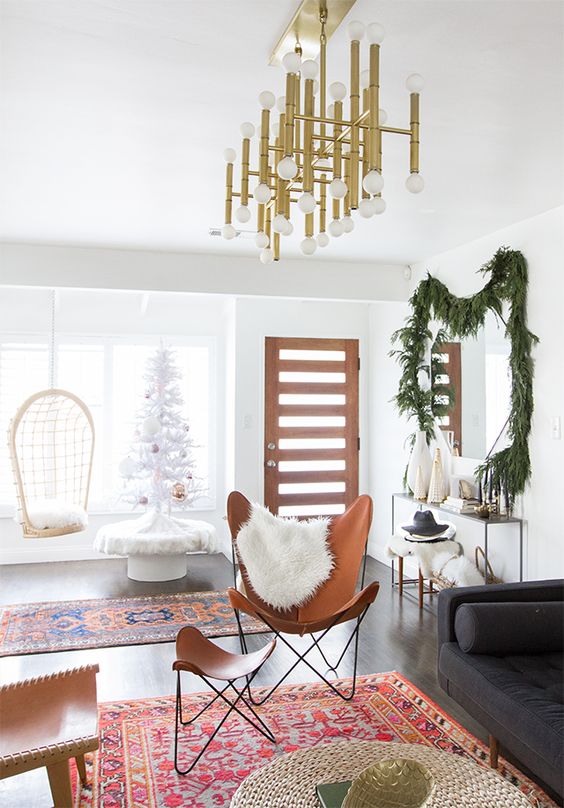 Photo: Sarah Sherman Samuel
Do you want an object of noticeable magnificence? Do you want something that blends in with your existing layout? Do you want something that adds that extra bit of energy you've been seeking to spice up your living room? Do you want a piece that adds a complete and utter contrast to whatever area it's decorating? Whatever you're looking for to fit snug into your household, an Oriental rug has it covered!