The Newest Tile Trends For 2017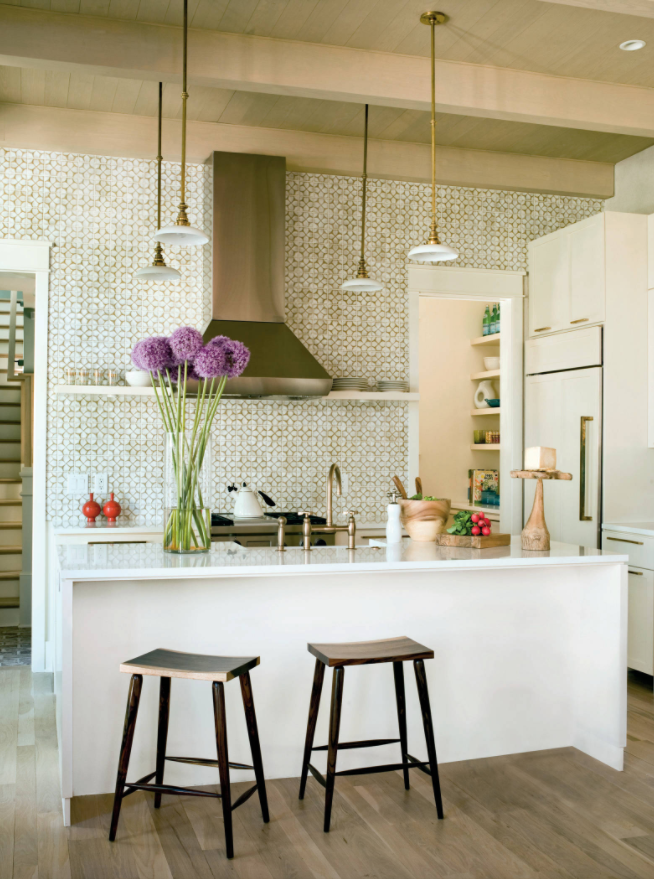 We love tile for its stylish look and practical versatility. However, choosing the right tile for your home can often be challenging. Tile is an investment that will last for years to come, and is often a more permanent design choice than a hardwood stain or carpet color. 
If you're on the fence about what tile aesthetic to go for in your home — take a few minutes to consider the latest tile trends for 2017:
Patterned Tiles
Bathrooms and kitchens are often filled with straight lines and hard surfaces — and patterned tile is an exciting way to soften up the space. Moroccan-inspired tile and painted geometric shapes add a bold statement and fun personality to just about any room, but remain effortlessly sophisticated.
[perfectpullquote align="full" cite="" link="" color="#ccb837″ class="" size=""]There are so many different types of styles, patterns, and colors of tile. What you have to keep in mind when choosing your to tiles is how much natural light and traffic will be in that particular space. Black glossy tiles make look glamorous, but can show dirt more that lighter colored floor tiles, especially when natural light hits the floor. Lighter colors also make a room feel larger and are more suited for hallways, and kitchens. [/perfectpullquote]
Colored Tiles
We've spent the last several years opting for neutrals — often winding up in seas of beige, grey and white. Yet trends are starting to shift back towards colored tiles, resulting in an unexpected, yet impactful design choice. To find tiles like this, there are tons of places like RiteRug Flooring that offer beautiful tiles as well as hardwood, laminate, and vinyl flooring.
Shape Tiles
The classic lines of subway tile will never go out of style, yet out-of-the-box shapes are feeling fresher than ever. Hexagons, triangles, arabesque and more — tiles in interesting shapes can help create high style and design with limited effort. The best way to make lighter colored hexagonal tiles look modern and chic, is to pair them with a white vanity, bathtub, and chrome hardware such as faucets, pulls, and lighting. You can also amp up the glam factor by choosing the right chandelier for your space – a chrome light fixture with clear crystals and soft lighting.
Vintage Inspired
Nowadays, the lines are blurring between contemporary and vintage design. Decor is intentionally worn, and eclectic interiors are on the rise. Installing vintage-inspired tiles is definitely one of our beautiful decorating tips that go a long way. Not to mention, they can help add character to any space without the risk of looking "dated" in a few years.
[otw_shortcode_quote border_style="bordered" background_color_class="otw-pink-background" color="#ffffff"]If you are afraid to take the plunge with vintage inspired tiles, you can always install it on one wall only and use this as a feature wall. For example, you can create the perfect kitchen backsplash using vintage tiles for a statement wall that looks like a work of art above your stove. You can also consider installing a few vintage tiles to create a focus in the center of your room, underneath a chandelier or dining table. This is a easy way to add interest and style, without going overboard or risking your room's decorating.[/otw_shortcode_quote]