The Ultimate Dream Home Office: This Romantic Office is Oozing with Décor Envy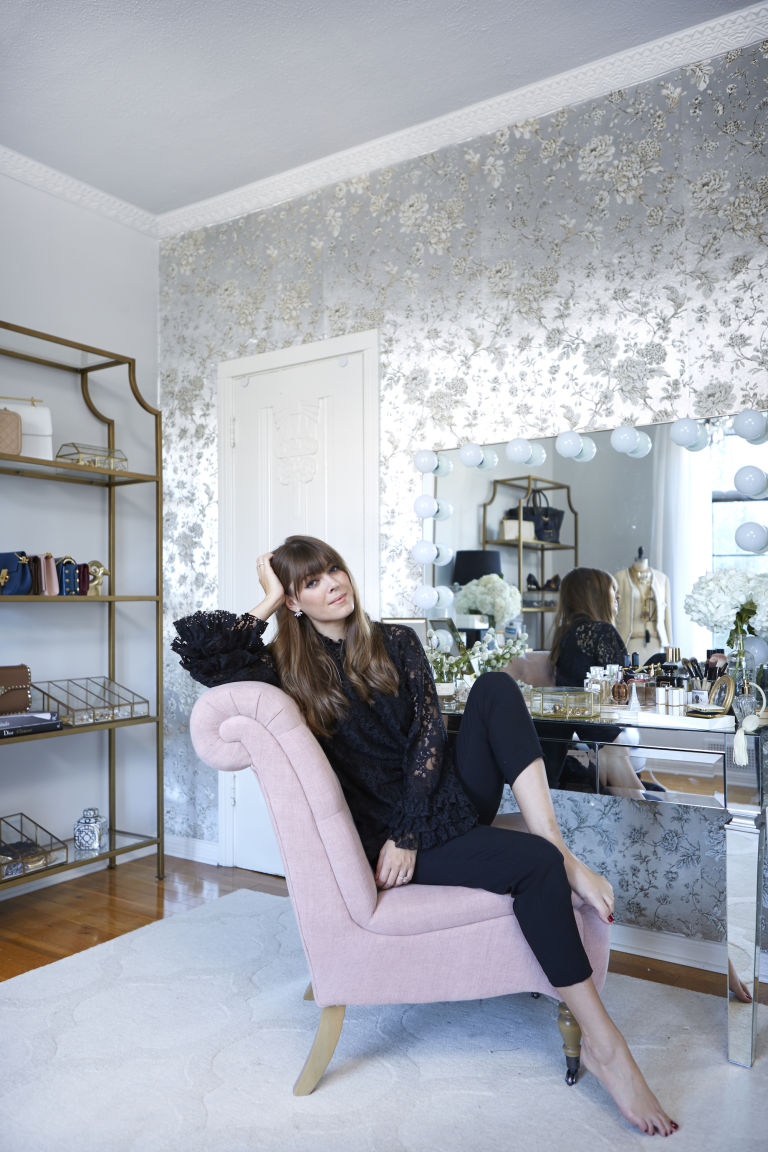 Soft, romantic, and very elegant, this home office is what home office dreams are made of. Take a sneak peak inside…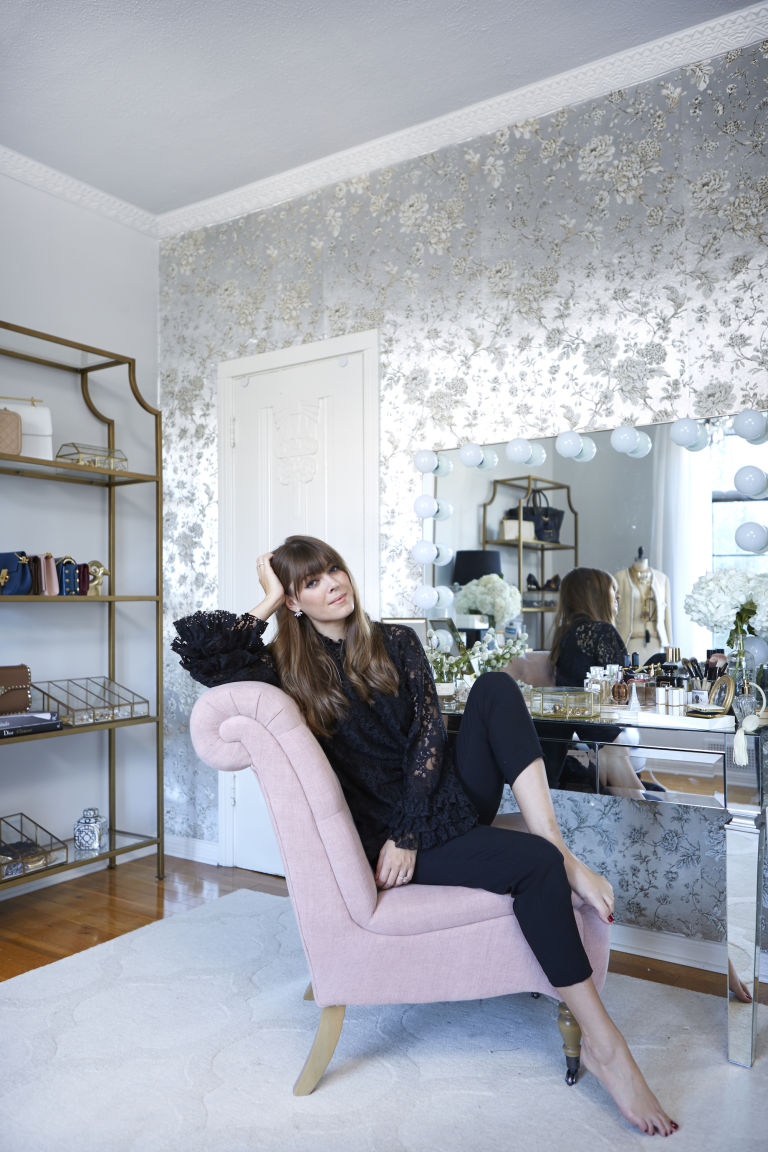 All Photos By: House Beautiful
Working from home makes my home office space a very important part of my home. I can't stand it being messing, and it has to have a sense of style in order for me to feel inspired while writing new posts, taking photos, and doing my daily blogging tasks. There are tons of ways you can organize your home office and give it some style, without having to spend much on decorating. If you work from home, you definitely should know what I mean!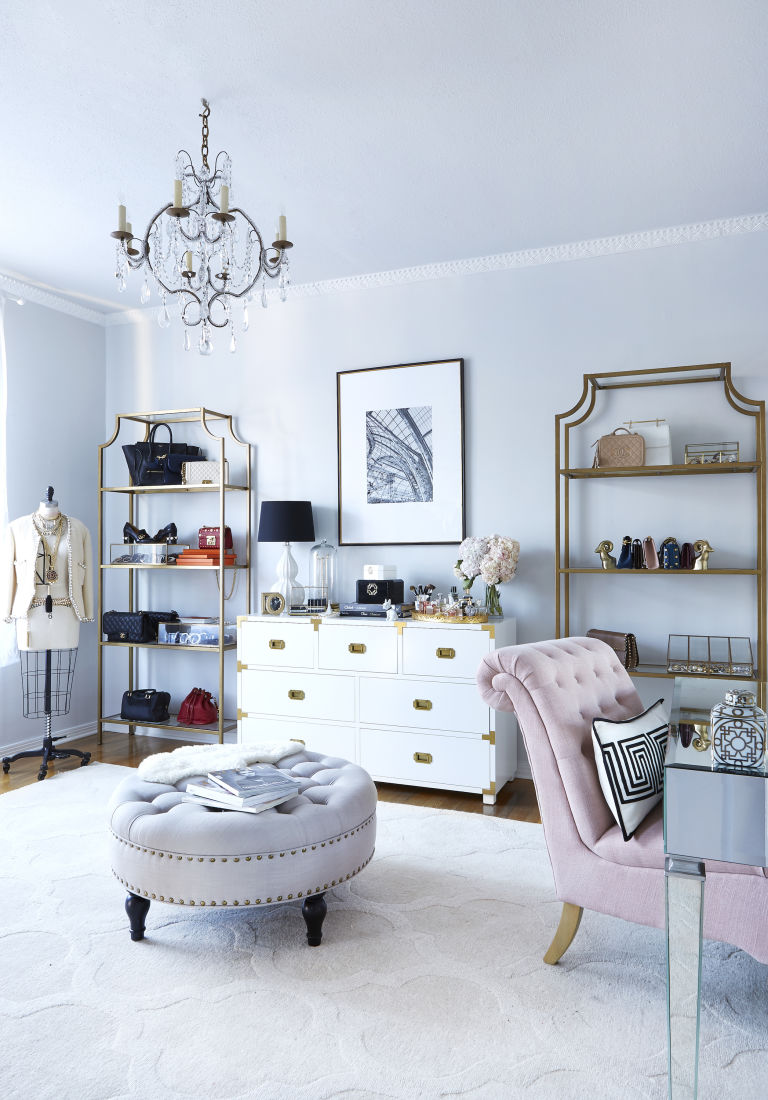 Photo: House Beautiful
To start off the New Year, I decided to feature a home office tour that is bound to stir your imagination with new ideas to decorate your own! It's basically what office dreams are made of, especially for fashion and design bloggers.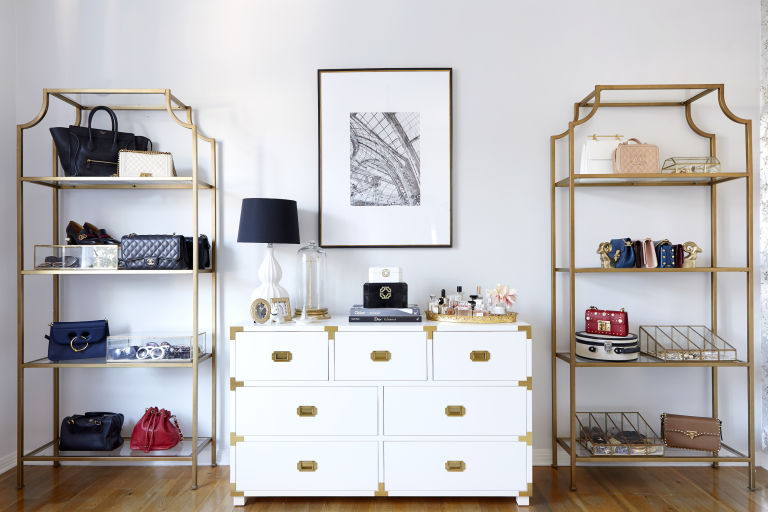 This home office belongs to Jenny Cipoletti, a fashion, beauty, and travel blogger from Margo & Me. Her style is a combination of romantic, elegant, soft, and pretty decorating, making it the perfect place for a girly blogger office. It's similar to this dream closet and office tour we blogged about before.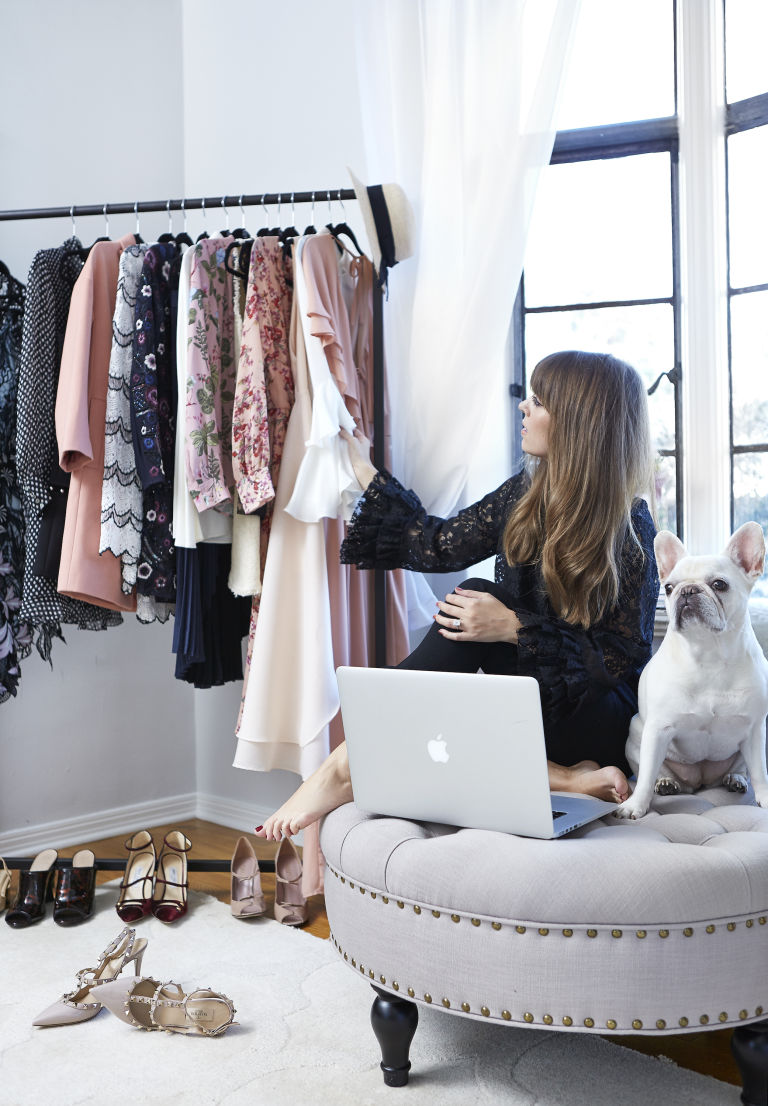 [perfectpullquote align="full" cite="" link="" color="#f7114b" class="" size=""]Suzy: "You can really tell this space belongs to a fashion forward individual who has a great sense of style and an ingenious mind for putting together colors, patterns, and textures."[/perfectpullquote]
Jenny transformed an extra room in her West Hollywood home into this glamorous sanctuary where she showcases her prized clothes, bags, shoes, and accessories. Since she travels a lot to Paris, which is her favorite city, she used it as her main inspiration to decorate her office as well. Just think about the addictive flea market finds she probably saw there? I would be scourging the city for deals and discount on furniture, antique finds and anything that looks Paris-chic!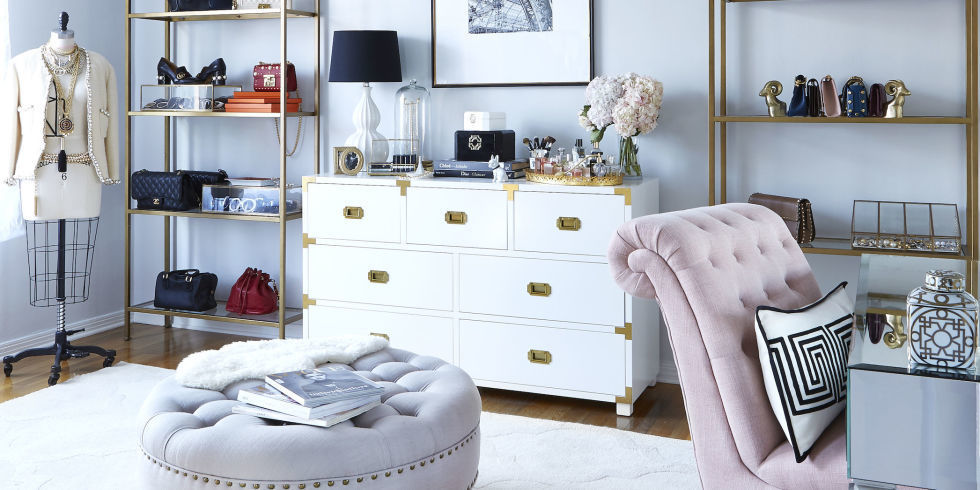 Having a fashionable home office is a must-have if you are in the blogging business. There are numerous times when I have to take product photos for example, and need a background that looks just glamorous as my blog. It also helps keep you inspired and motivated throughout the day to continue creating and posting great content. Blogging all day, doing research, handling endless SEO tactics and running my blog through a website analysis tool can became time consuming and exhausting. If you create an inspirational working environment, it can do wonders to your mood and motivation.
[otw_shortcode_quote border_style="bordered" background_color_class="otw-pink-background" color="#ffffff"]I love the way Jenny decorated her gold and glass bookshelves, putting all of her favorite prized possessions on display. From large coffee table books like Chloe – Attitudes and Dior – Glamour, to vintage Chanel purses and dozens of vintage jewelry, this is one way to display all of your favorite things in style! [/otw_shortcode_quote]
Like Jenny's style? Visit her blog here for more design inspirations and interior decor ideas.