Here's the thing about the holidays: everything is amazing. The food is always over the top– honey ham, roasted turkey, creamy mashed potatoes. And how about the holiday decorations? A beautiful tree in the corner with colorful lights, tinsel and gifts underneath. The sound of carolers next-door, and freshly baked cookies cooling on the oven.
Christmas is a wonderful time of year that indulges all five of your senses. The rooms of our homes are filled with all sorts of sights, sounds and scents, and while the holiday season is a chance to splurge, the days and weeks after the Christmas season ends can sometimes leave you feeling a little shell-shocked.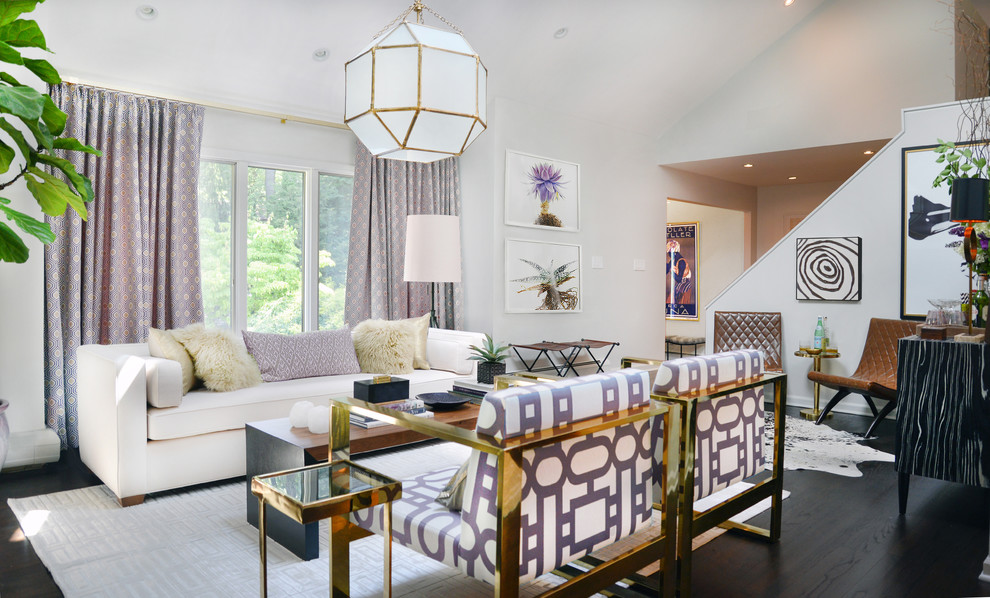 Photo: Lisa Keyser Design
"The living room looks so empty!" you say to yourself as you put away the last of the decorations. Well, fear not. Here are 7 things you can do this week to transform your living room from an empty shell into a winter retreat.
1. Move Furniture to Fill in Bare Spots
That corner in the living room seems a little empty after the tree is taken down. This is a great opportunity to switch things up and configure the furniture differently this time. If the room feels sparse after all the holiday decorations are gone, try moving the couches and coffee table closer together. This will make the space feel more inviting and possibly spur some conversation when the family is gathered for game night.
2. Add an Accent Chair
Nothing adds a bit of flare to a room like a brightly colored piece of furniture. Find a soft armchair in a dramatic color like red or turquoise, or browse through your local classifieds to find a piece that you can reupholster in your favorite colored material. If you're low on funds after the holiday gifting season, find "no credit needed" financing from Crest Financial. You can find your favorite piece at one of their retail partners, and make payments over time through Crest Financial Services instead of paying for it all at once.
3. Incorporate Some Green and White Plants
Bring a bit of the outdoors into your home with some greenery. The Pothos is an indoor plant that can purify the air around it, and even be trained to climb nearby objects. A Peace Lily has bright green leaves and white blooms that give off a beautiful scent and look pretty against the backdrop of winter through the windows.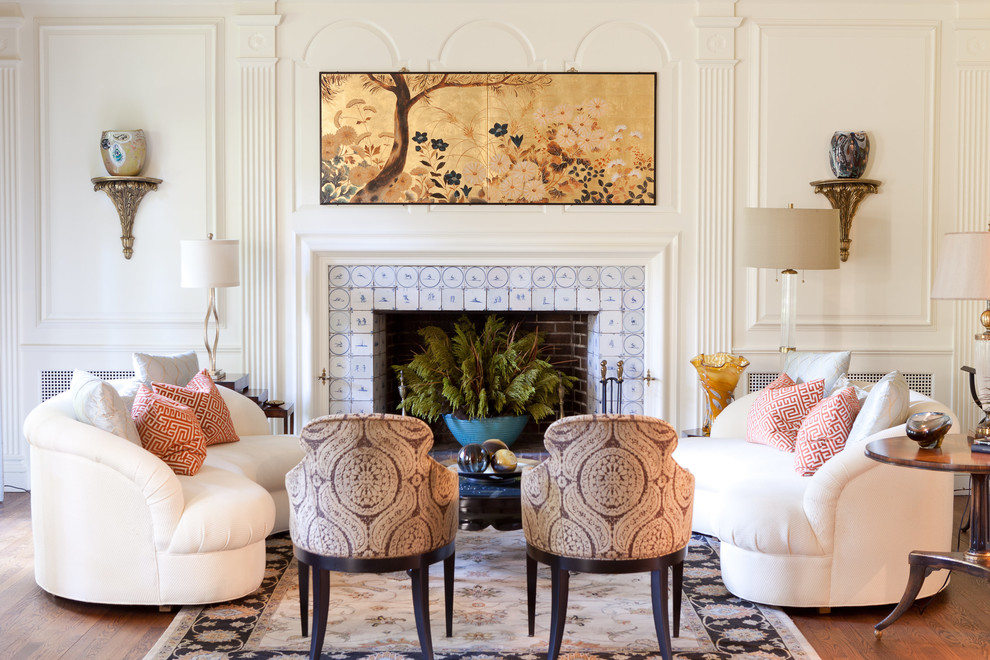 Photo: Maria DeGange
4. Use Transition Pieces Between the Seasons
Sometimes it's easier to progress through the year with simple transitional accessories like candles, glassware or wreaths. Mixing metallic objects like candle holders with cranberries and red plaid linens can add a seasonal look to your living room without giving off too much of a Christmas vibe.
5. Place a Couple of Throws on the Couch
Nothing can make your living room more inviting than a warm throw blanket. Think about all the Netflix movies and shows you can watch in the New Year, all bundled up and cozy under a soft throw.
6. Add Extra Lighting Sources
The added warmth and glow of candles on the fireplace mantle or soft rice paper shade lights in the corner can really lift your spirits after the holidays have ended. Try switching out those harsh cool-hue light bulbs for warmer tones of yellow to give your living room a cozier feeling. If you have light fixtures where the bulbs are exposed, like pendant lighting or chandeliers, consider using Edison bulbs for a cool vintage look.
7. Lay Down a Soft Rug
Wouldn't it be nice to go barefoot in the winter? You can with a plush, soft rug in the living room. Set it up in front of the couch, or roll it out next to the fireplace to give your living room a cozy and warm feel. When choosing a rug, be sure to pick one that's large enough for the space, and don't skip the rug pad underneath for an extra layer of comfort.
Photo: Jan Hiltz Interiors LLC