5 Unique Ways to Decorate Your Home for the Holidays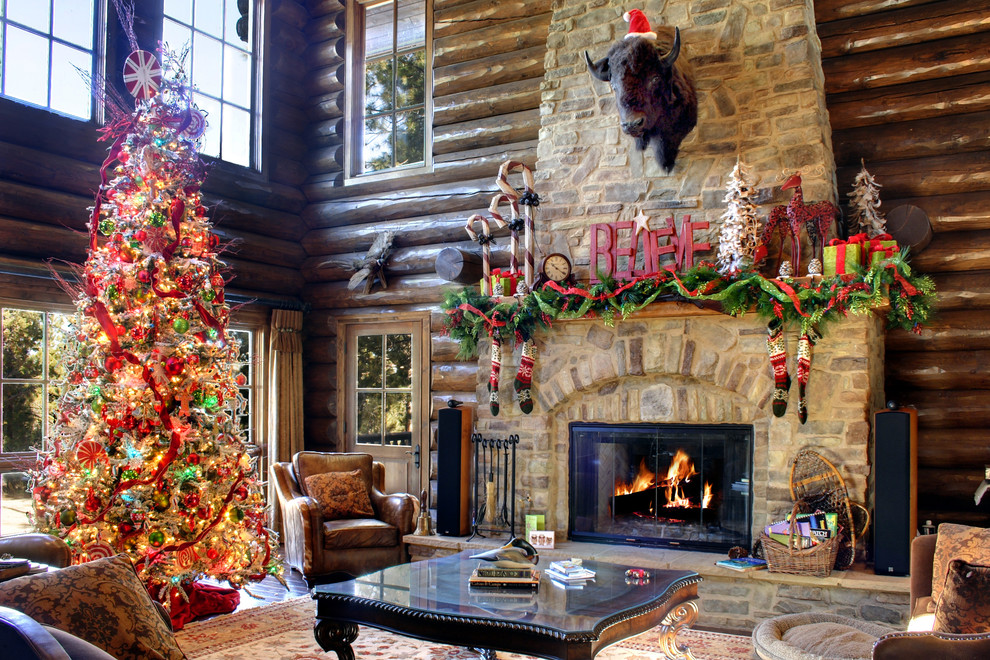 If you're getting tired of using the same Christmas decorations year after year, try one of these five ways to create a unique, festive look with your decorations this holiday season!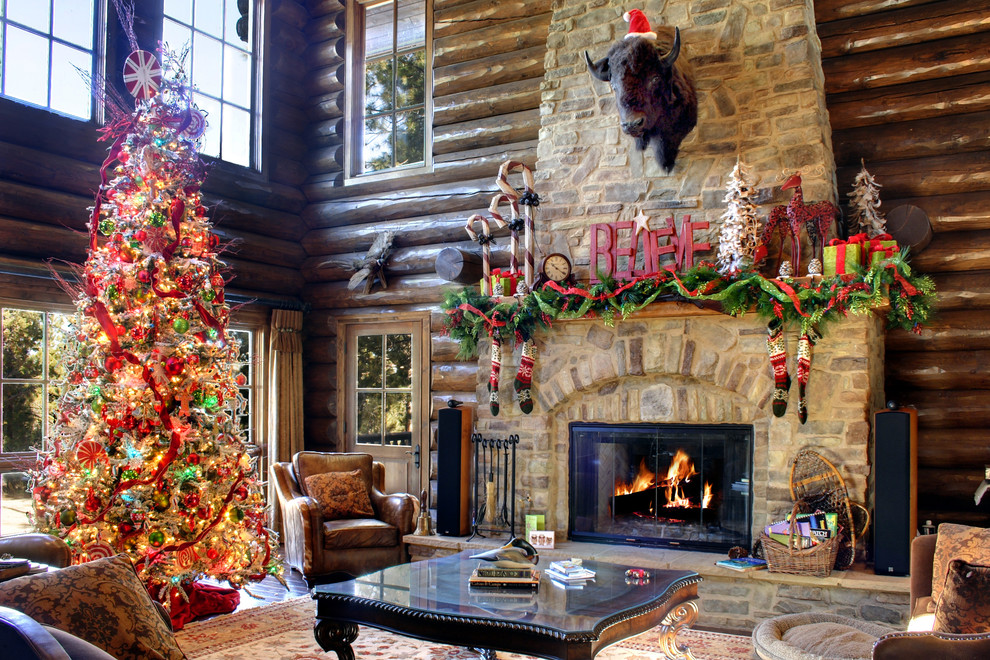 Photo: Interiors on Fox Farm Road
Get Creative with Colors
Red and green may be holiday staples, but consider getting creative with your hues this winter. Try a new color scheme: dark blues or purples, or even bright, exotic colors. Nothing says your decorations have to be traditional, and there's no reason your decorations shouldn't be unique this Christmas. To keep things classy, pick one or two colors and stick to a palette. To be festive while staying distinctive, find traditional decorations that match your new hues.
Use Classic Outdoor Lighting
Considering the variety of lawn decorations, lighting, and inflatable decorations available at our fingertips, going overboard with outdoor lights can be easy. Instead of trying to be the most colorful or the brightest, go for a classic look this Christmas. String icicle lighting from Christmas Lights Etc, along the eaves of your home, and drape white net lights atop your bushes. Stick to simple white lights on your trees as well, and hang a classic wreath on your door. Your lighting will look elegant, and you will stand out from all the color of Christmas.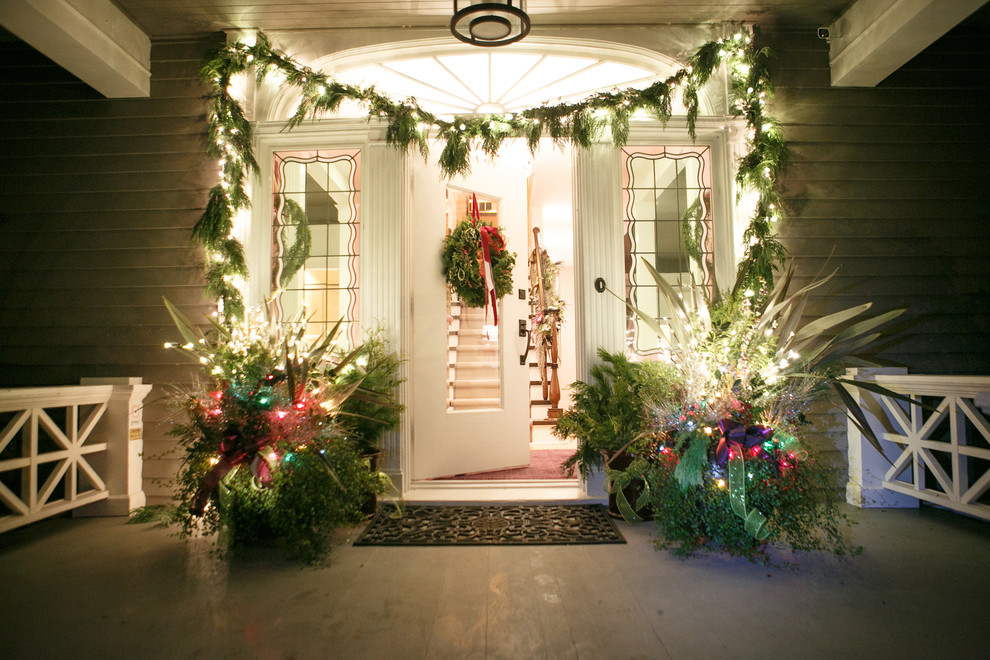 Photo: Scott Neste Interior Design
Create a Winter Wonderland
If you have a big yard, give your neighbors something to look at by creating a winter wonderland in your yard. Your imagination is the limit, so long as you don't take things too far and become an eyesore. For starters, add moving LED reindeer to your front yard or your rooftop, then light your house, trees, and front walk as well. And don't forget snowmen! Spend a day together with your family members decorating your house and yard. You will create memories that will last a lifetime, and you'll give your neighbors a sight to see this Christmas season.
Try Metallic Decorations
Metallic decorations are the next big thing in home decoration. Extend this trend to Christmas by decorating indoors with bronze, gold, rose gold, and silver decorations. If you do go with metallic decorations, don't mix and match them with other types of decorations — a hodgepodge can look tacky quickly. Instead, try a metallic scheme inside and out, or use it to accent white outdoor lights for a chic look.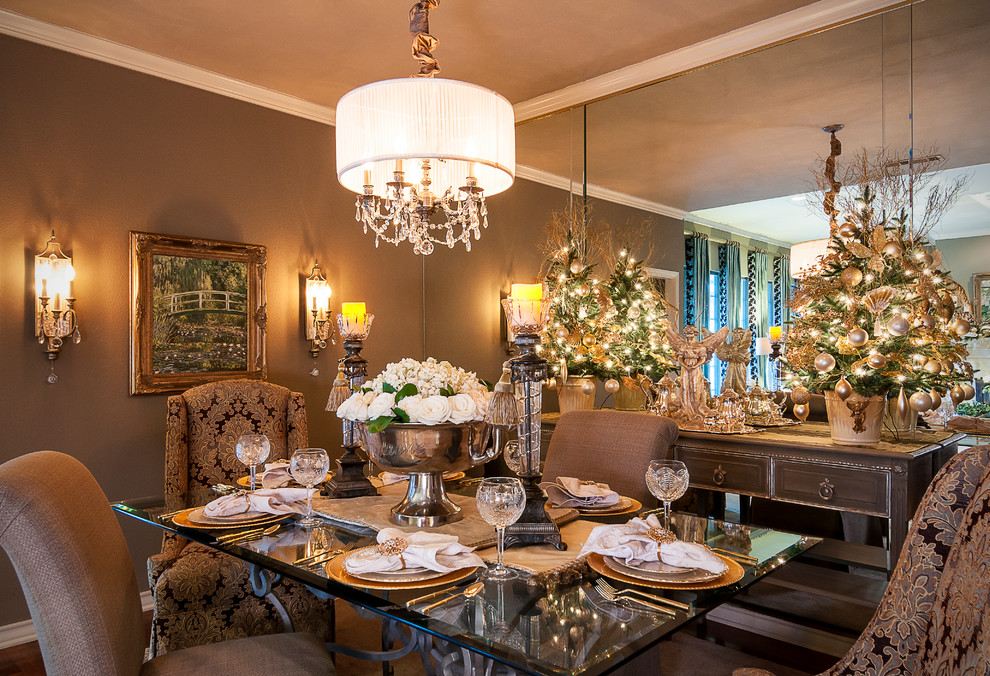 Photo: SAJ Designs, LLC
Go Green with Garland
Garland is a classic way to decorate both indoors and outdoors, and it is a staple of Christmas decorating. Garland is particularly handy for decorating staircases and fireplace mantelpieces. For a unique touch, use garland outdoors as well. If your house has columns, wrap garland around them. Better still, incorporate lights in your garland, and tie it with bows to create a merry atmosphere.
Expand your horizons this year when you decorate your home for Christmas. You can find Christmas decorations whose styles and colors suit your needs no matter the decorating approach you take, so don't be bound by tradition. Whether you want a classic look or a modern edge, have fun this holiday season — and make sure to be unique!