Australia Living – Tour These 10 Safari Decor Inspired Spaces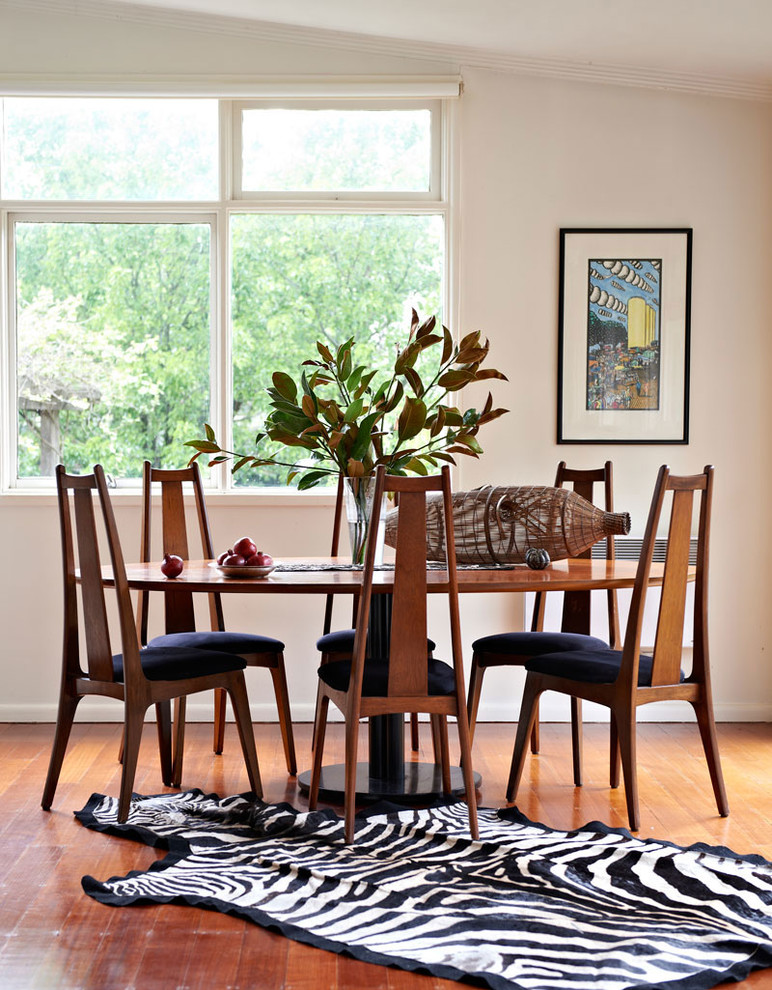 Decorating trends in Australia get a lot of their inspiration from nature. Who wouldn't with gorgeous beaches, a magnificent outback, perfect weather, and deep blue sunny skies, year-round! Tour our most favorite safari inspired rooms decorated and located in beloved Australia!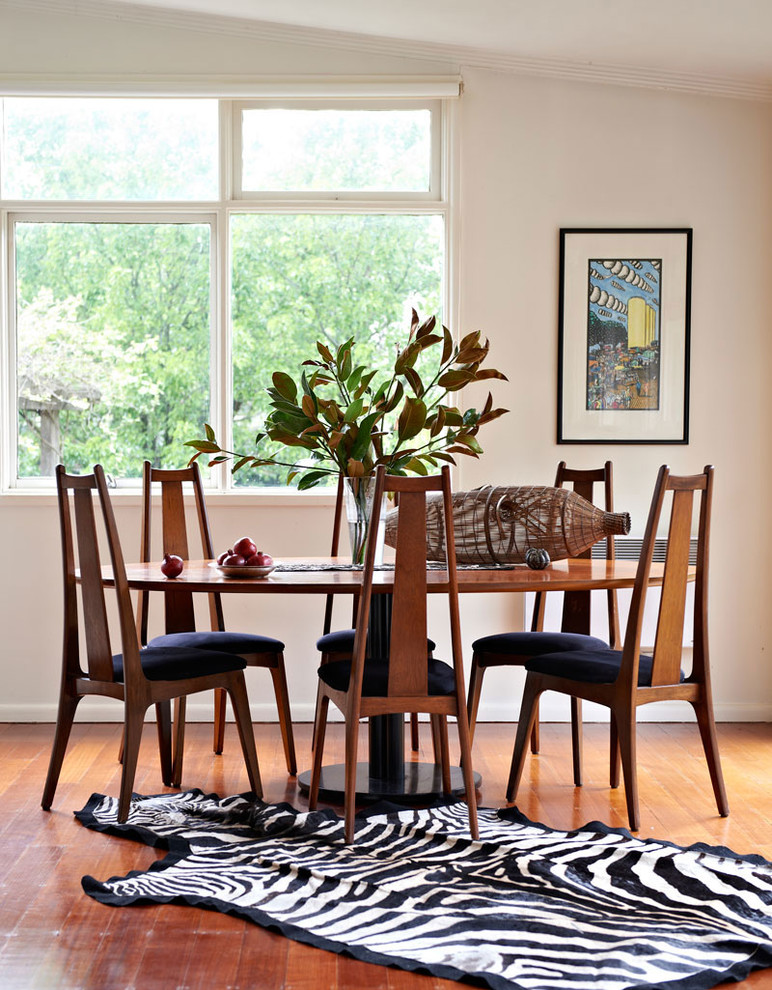 Photo: Space Grace Style
This exotic and simple dining room is the perfect combination of safari minimalism. The teak dining room set, zebra hide rug, and natural decorative accessories make a great decorative mix that is both trendy yet easy to maintain. Teak furniture is definitely coming back into the decorating scene. It can last forever although it's super pricey but makes a overall smart investment!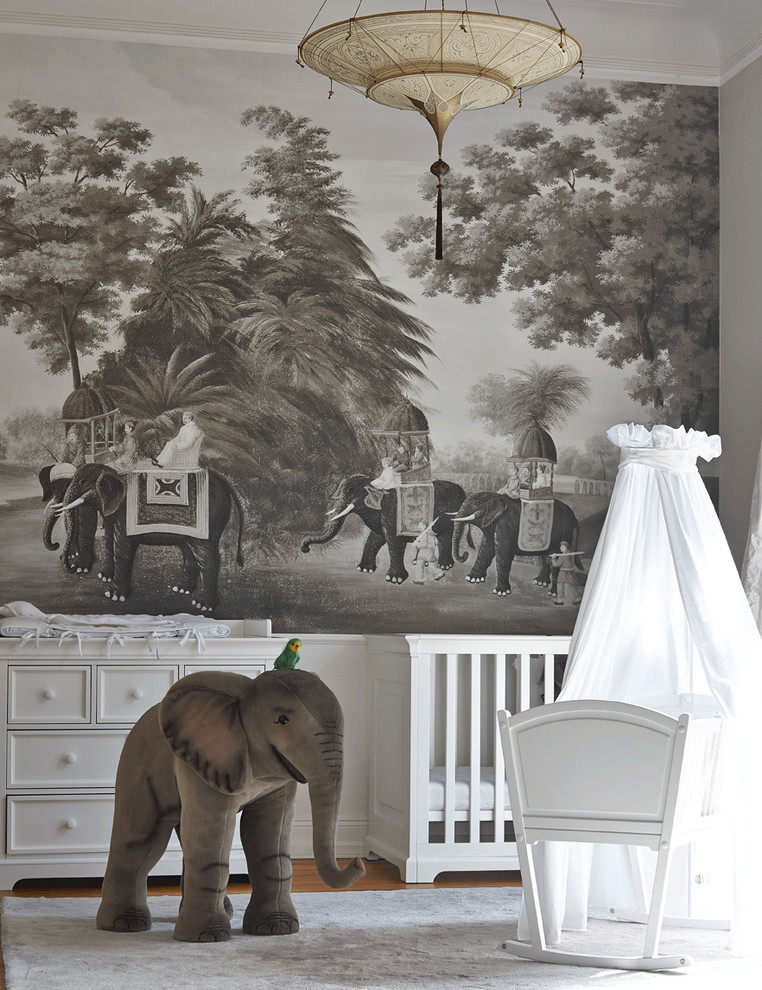 Photo: Julia Rafflenbeul Interior Architecture
Wall murals are one of the most effective ways to transform a room into a different world! Keep in mind that Australian decor is widely influenced by surrounding countries. This wall mural has an Indian print of elephants which makes for a exotic nursery. Now how beautiful does that look?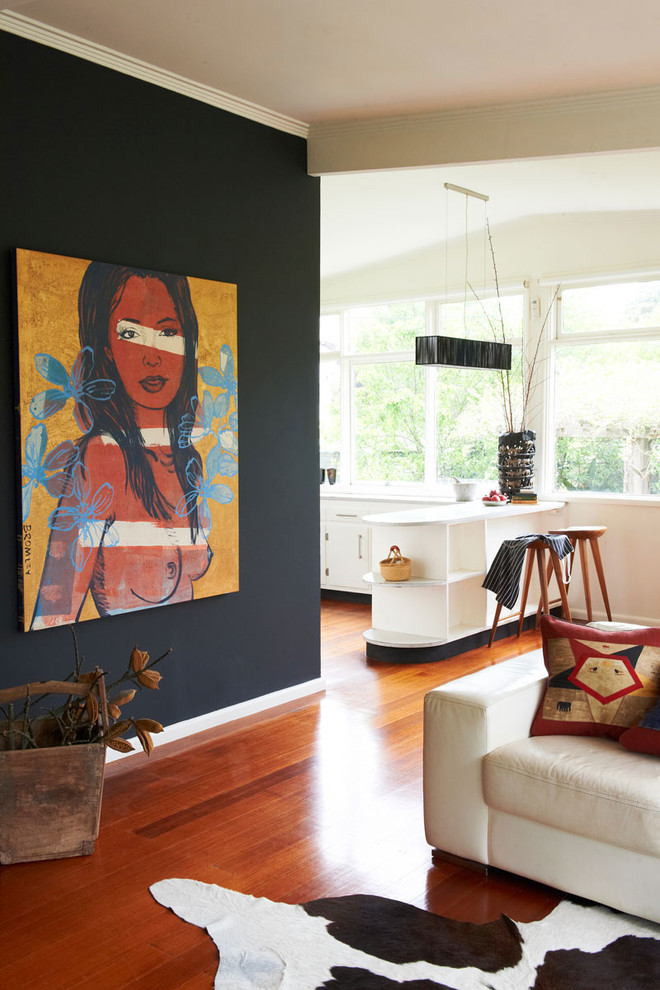 Photo: Space Grace Style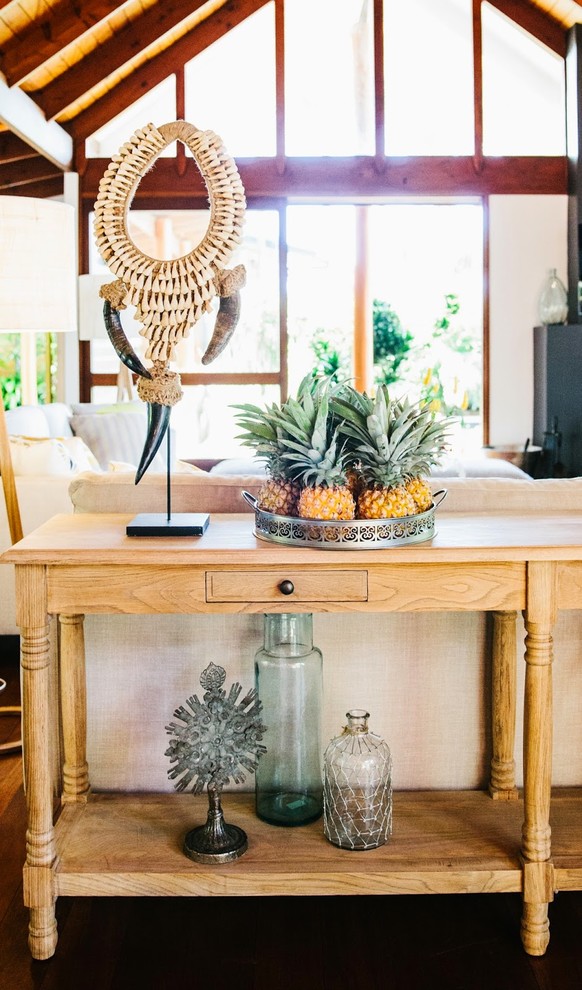 Photo: Margaret Scholley
Ocean, tribal, and African inspired decorative accessories make this home feel well traveled and mysterious! Sprinkled finds from various travels are great conversation starters and give off an exotic and whimsical vibe.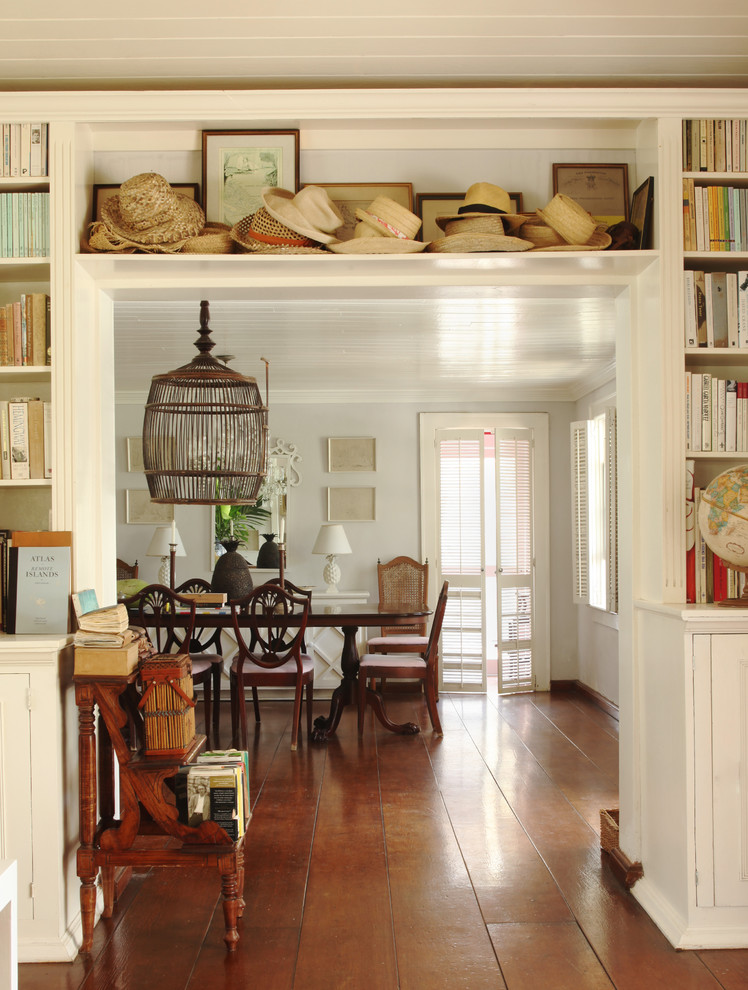 Photo: Annie Kelly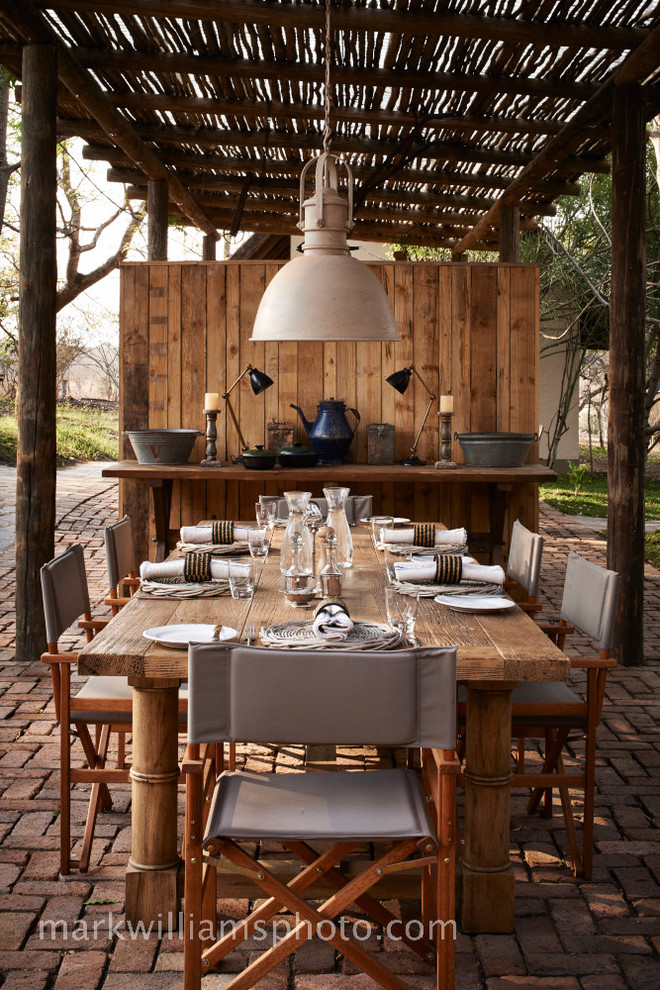 Photo: Mark Williams
If you ever do visit Australia, dining alfresco is part of Australia's relaxed and carefree lifestyle. With the warm weather to enjoy, Aussies take time to really appreciate the sun life, and of course food which is important when it comes to outdoor eating. Patio's have really come a long way from the regular patio set, heavy rustic wooden tables, lamps, comfortable seating, and fine dinnerware make eating outdoors a unforgettable experience!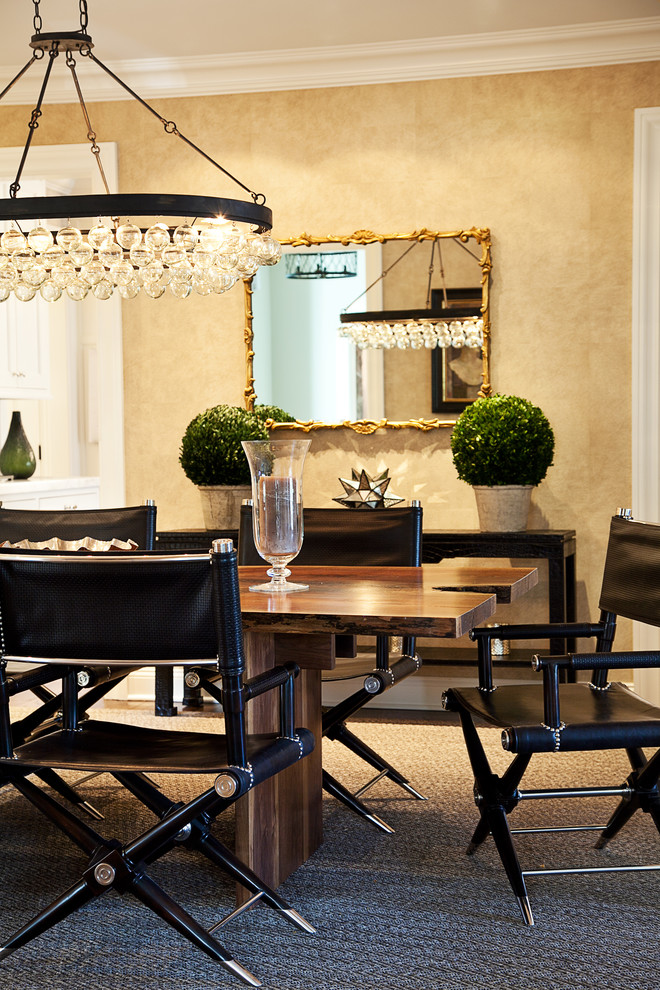 Photo: Linda Hoffman
Director's chairs are a big decorating staple when it comes to the outback, and safari-style. Amping these up with leather and studs turned them into glamorous dining chairs!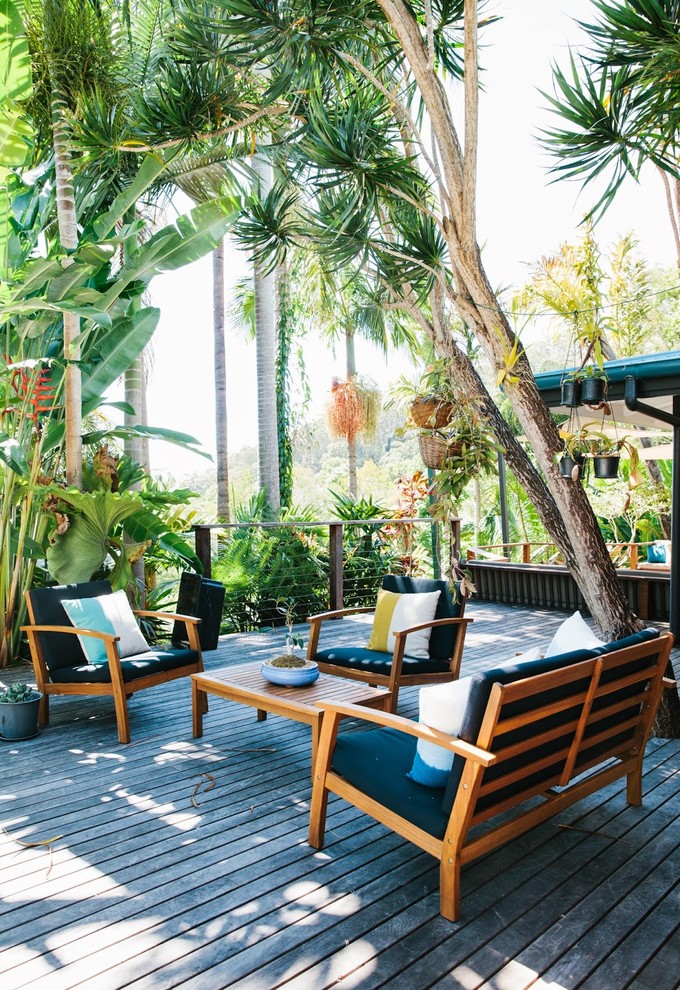 Photo: Margaret Scholley
With a warm, tropical climate, enjoying outdoor living is something Aussies do year-round! This tiki-style patio in Byron Bay, Australia looks like a dream to lounge in! The outdoor decorating is put together very sleek and simple. The reasoning? With tropical surroundings like that, there is little decor needed to make this patio look absolutely breathtaking!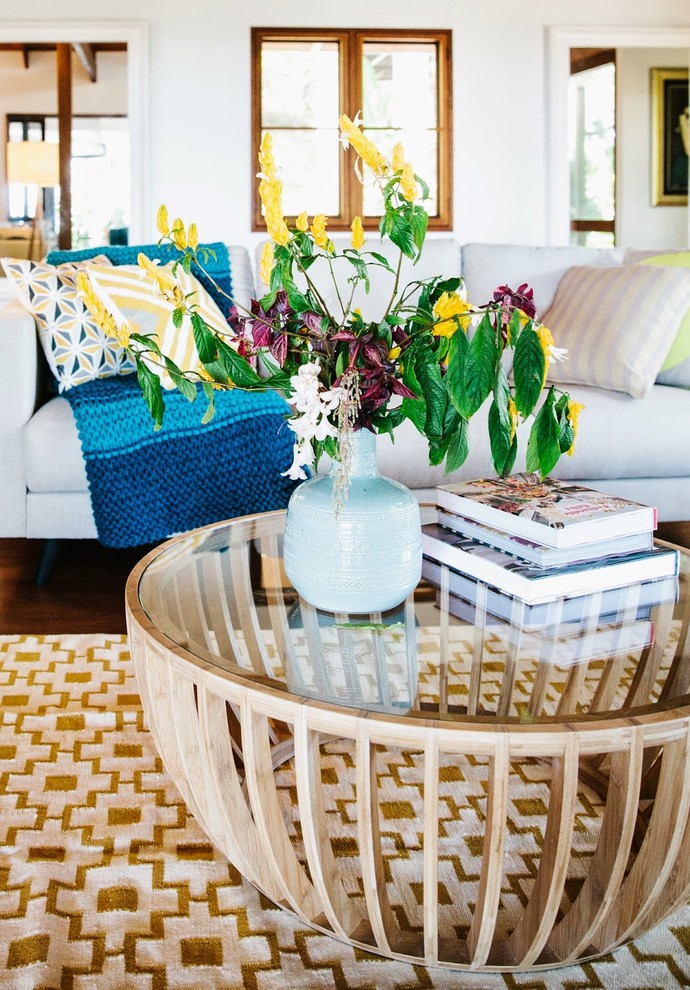 Photo: Margaret Scholley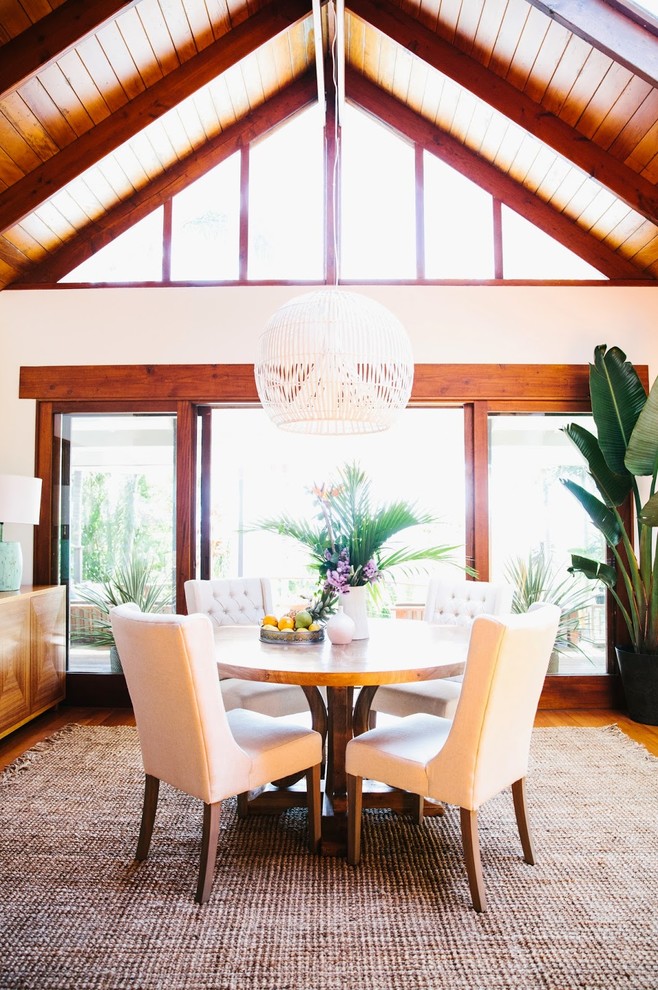 Photo: Margaret Scholley
Using natural fibers like jute, sisal, and seagrass are one of the best ways to get a safari-styled home. These rugs are easy to care for, super affordable, and eco-friendly! I love this Australian dining room, so natural, cozy, and comfortable! High rise ceilings make way for the hot air to rise, making the sizzling temperatures much more bearable.