Quick Redecorating Ideas to Enjoy Your Patio in the Fall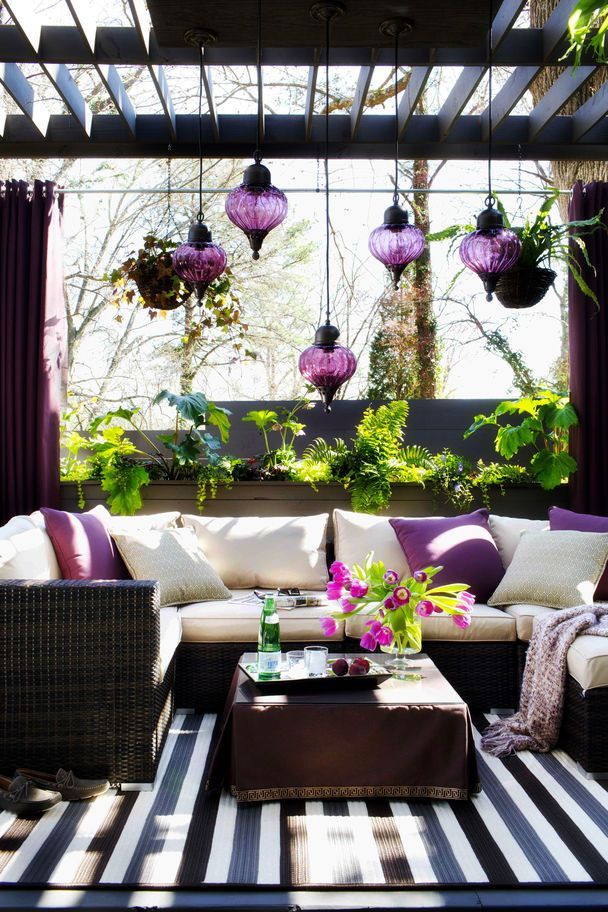 Take your patio from summer to fall with a few simple tricks to beat the chill, and keep enjoying your outdoor space all year long!
The fall weather is in full swing meaning cooler weather, shorter days, and maybe even some rain! Believe it or not, you can still continue to enjoy your outdoor patio even in the cooler weather – no need to pack up your outdoor furniture that fast! Here are some ideas on how you can alter your outdoor space to help you continue enjoying it even longer!
Focus on Outdoor Lighting:
Since the days are noticeably shorter, night falls a lot quicker than in the summer. Make sure you plan on how you are going to light your space when it gets dark out. Small hanging lanterns, or even chandeliers that are made for outdoors make the perfect choice for some subtle, yet functional lighting.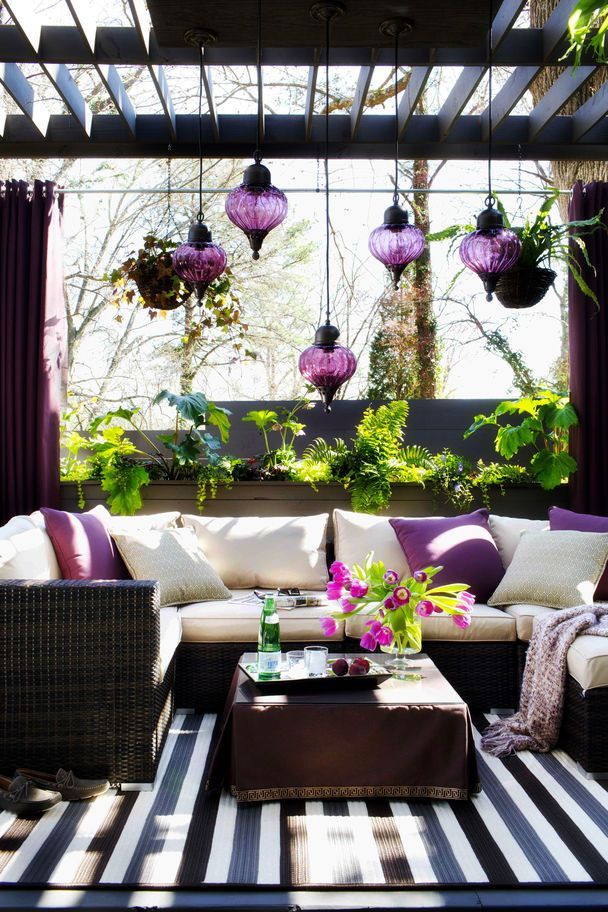 Photo: Deco Zilla
Choose Fall-Inspired Colors
Burnt orange, brown, gold, and turquoise are just some of the staple colors for fall. To make your alfresco living area fall-ready, undergo a quick redecorating treatment with patio cushions, an outdoor rug, curtains, candle holders, and a table centerpiece in autumn themed colors. It's amazing how just switching up your accessories can transform your room in minutes and give it a whole new look!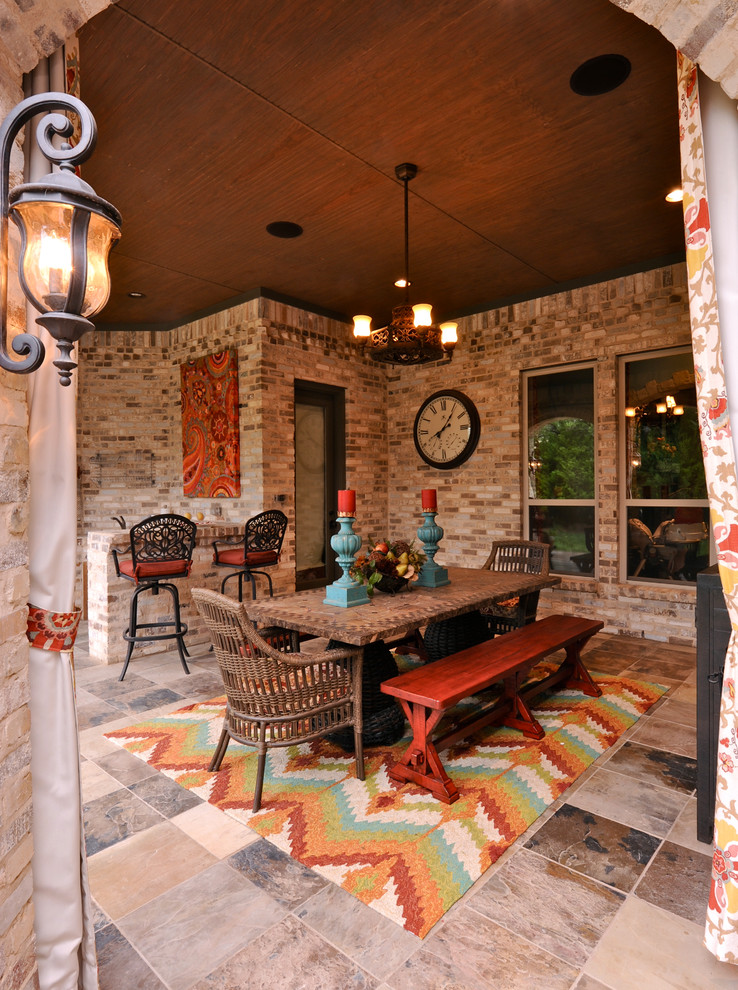 Photo: Lawanna Wood Designs
Decorate Your Fireplace Mantel
If you are lucky enough to already have a fireplace on your patio, grace it with the signs of autumn by arranging pumpkins, squashes, and leaves on the mantel. Get your fire cracking to stay warm and cozy during evening get-togethers on the patio. If you don't have a fireplace, it's easy to build your own fire-pit with the tons of DIY tutorials online.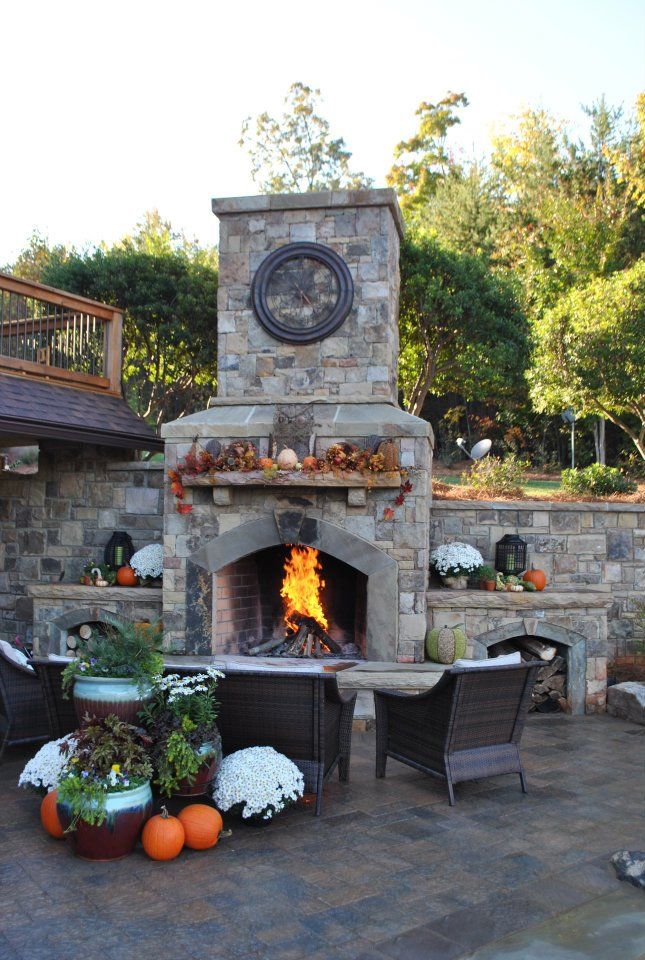 Photo: Cardinal Lawnscapes
Use Lanterns for Decor and Lighting
To create a cozy and romantic atmosphere in your backyard, make use of lanterns. Lanterns are one of my favorite ways to amp up the romance in any space in my home – indoors or outdoors. When it comes to your candles, I suggest using battery powered candles to avoid any accidents!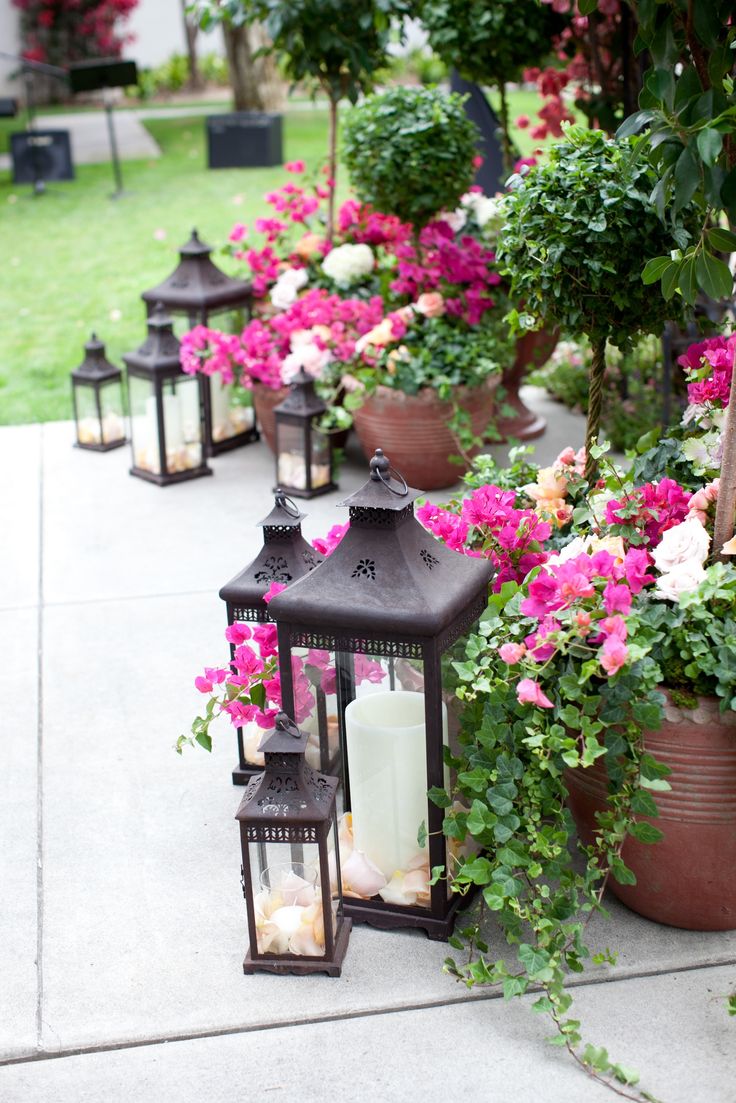 Style Me Pretty
Add a Screen Around Your Deck
This deck was turned into an indoor living space with removable screens that can be taken off during the summer months and put back on during the fall/winter. If you really want to enjoy your deck all year around, this is a fantastic investment to make as it serves as an extension of your home. Keep in mind that if you are planning on building a deck out of wooden deck boards, make sure to choose a good manufacturer. For mine deck, I chose ArborDeck and so far am seeing amazing results – no splitting of wood, twisting, or warping!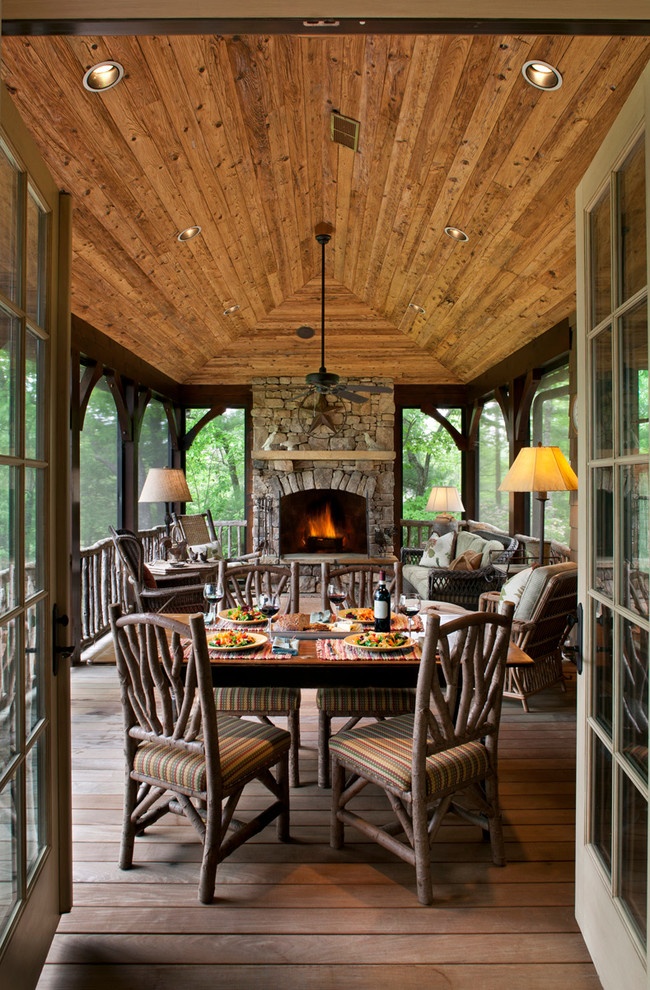 Photo: Good Housekeeping
And in the Winter…
Keep enjoying your deck or patio and take it all the way into the winter months. Create a whimsical design moment with loads of twinkle lights, flickering lanterns, and warm fur blankets to keep warm! Even if its too cold to be outdoors for long, enjoy the moment and snow while it lasts!
Photo: Indeed Decor