Spotlight On: White Fences Inn – The Most Luxurious Place to Stay in the Hamptons!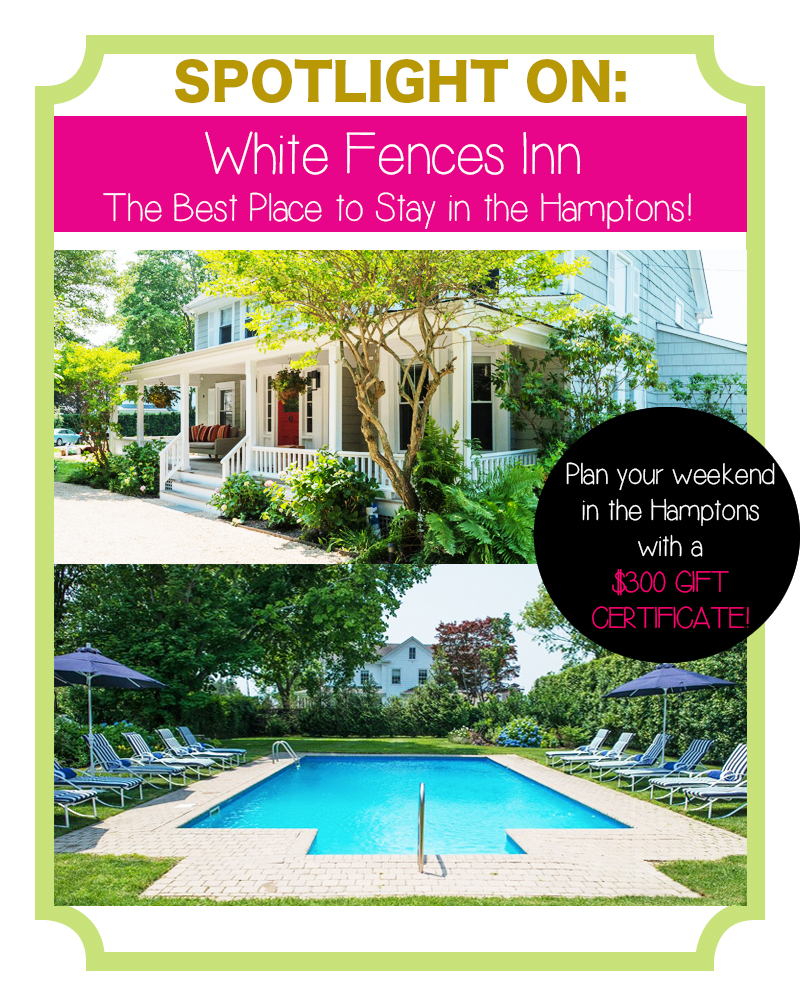 White Fences Inn is the most luxurious bed and breakfast in the Hamptons and we are absolutely addicted! Staying at a hotel is SO outdated; here is what makes this inn so great…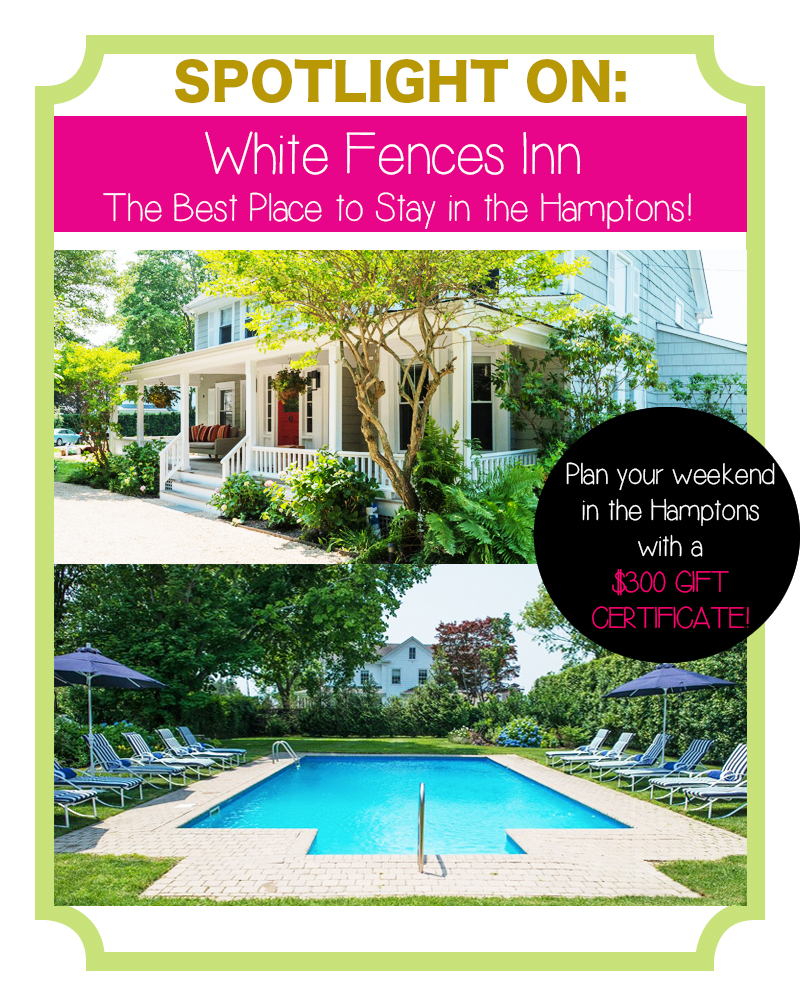 White Fences Inn in Water Mill, New York has become the absolute place to stay when visiting New York. A LOT of people are swaying away from traditional hotels and opting for private residences and small inns. Who wouldn't want a relaxing, cozy, and homey like feeling when visiting out of town? No hustle and bustle of the big city, at White Fences Inn it's like you are coming home!
The Innkeepers, Eric and Liz Brodar are experienced and super friendly hosts who previously owned an award winning Inn in Kennebunks, Maine. Can we say more? This Inn is loaded with all the necessities you need – chic, high glam décor, modern amenities, and a pool for those that love lounging outside.
White Fences Inn is such a welcoming place to stay and it makes you want to stay, forever! Don't think you will be bored during your visit; there is TONS to do nearby. Take a short drive to the beach, go boutique shopping, experience world class dining, and just about everything the Hamptons has to offer. Visit multiple museums, beautiful farms or even drive by the gorgeous mega mansions where stars like Jennifer Lopez and Richard Gere vacation.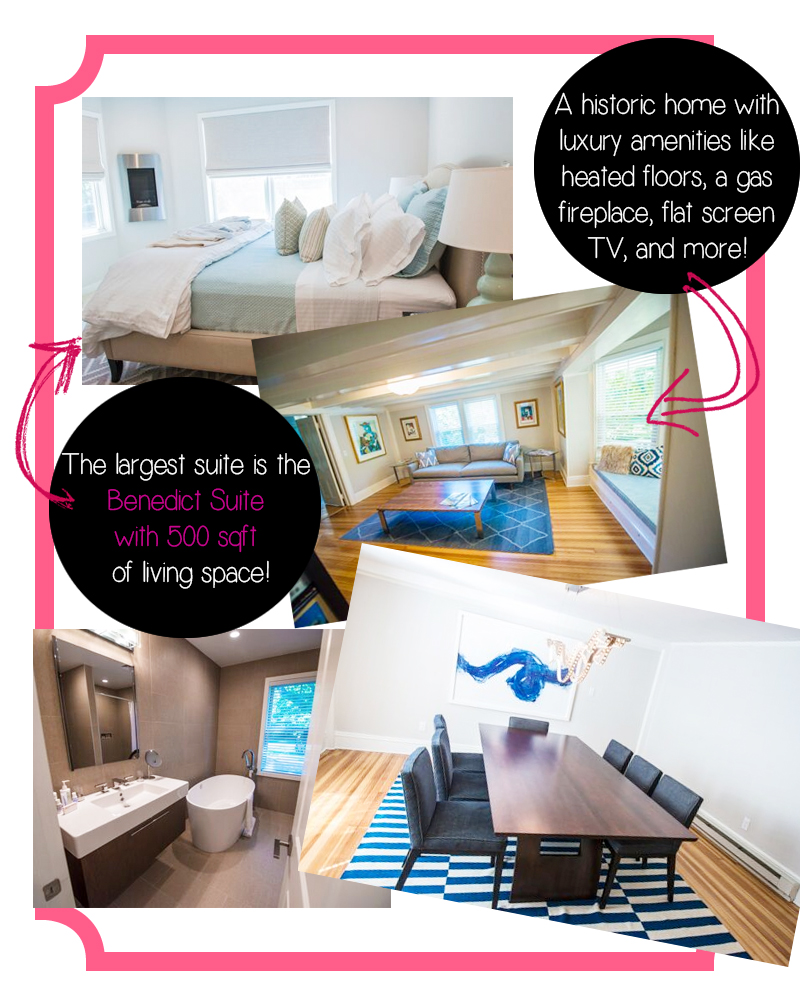 My favorite part about staying at White Fences Inn is the delicious 3 course served breakfast. Everyday there is something different served, from freshly baked croissants with homemade orange honey butter, to homemade scones, Nutella banana nut muffins, berry baked oatmeal, banana sundae, and more!