Trending Now: 3 New Hardwood Flooring Options for a Quick Home Update!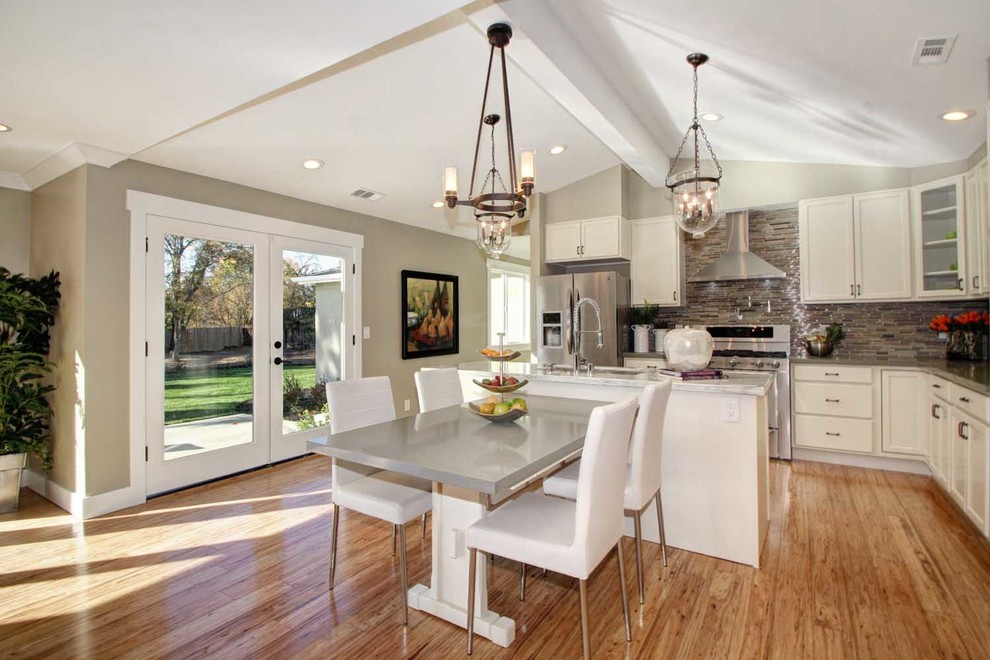 Makeover your home with these new hardwood-flooring options that will make jaws drop!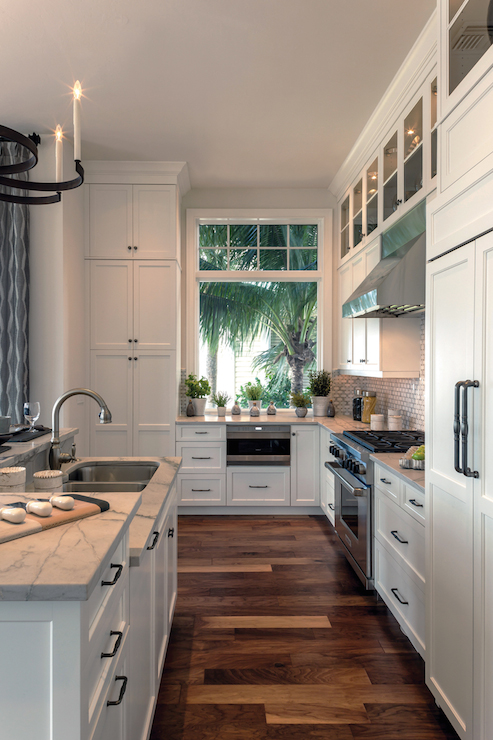 Just ask any interior decorator when it comes to showy flooring and they will tell you that hardwood reigns supreme! Rip out your carpets, scratched up parquet flooring, or even that nightmare-ish linoleum and opt for these new hardwood-flooring options that are super hot for 2015!
P.S- Your home will look even more luxurious if you extend your hardwood floors all throughout to your kitchen!
Eucalyptus Floors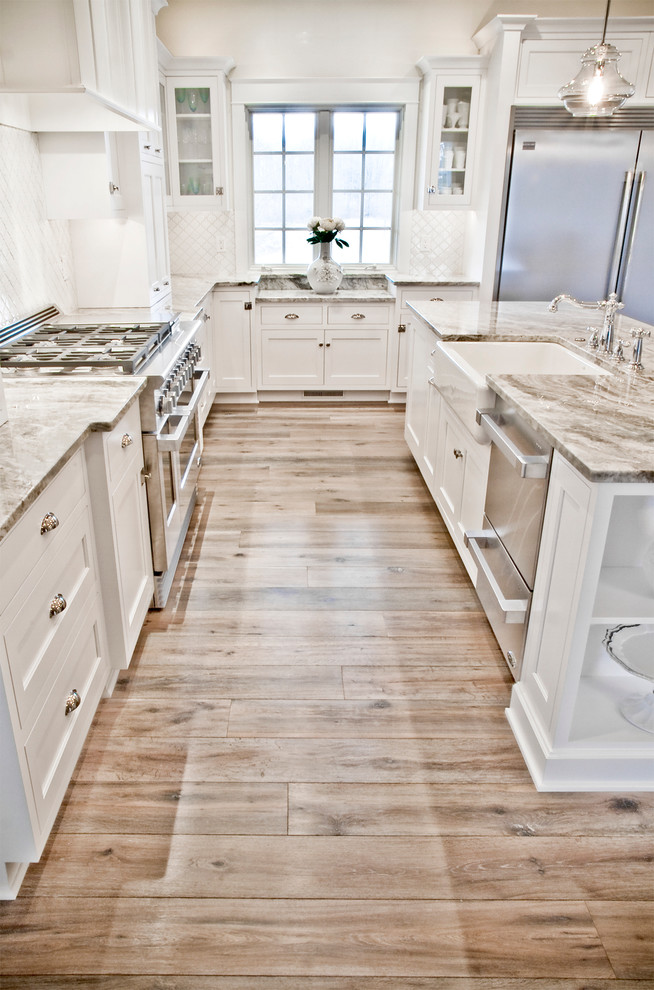 MP Design Co
Eucalyptus has long been a staple of the pulp production industry, but it's only relatively recently been picking up steam as a flooring option. It's super versatile in terms of color and fineness, as well as shows off a beautiful wood grain. Some eucalyptus has a knotty look to it, while others have a smoother grain. It's authoritative, but also organic in tone – daring, but not in a way that detracts from the natural appeal of hardwood.
Eucalyptus grows super fast meaning it's very environmentally friendly! Regular trees take 50+ years to mature while eucalyptus takes slightly more than a decade. Rest easy, because at least you know your floors aren't digging into a population of endangered trees!
Exotic Brazilian Koa Hardwood Flooring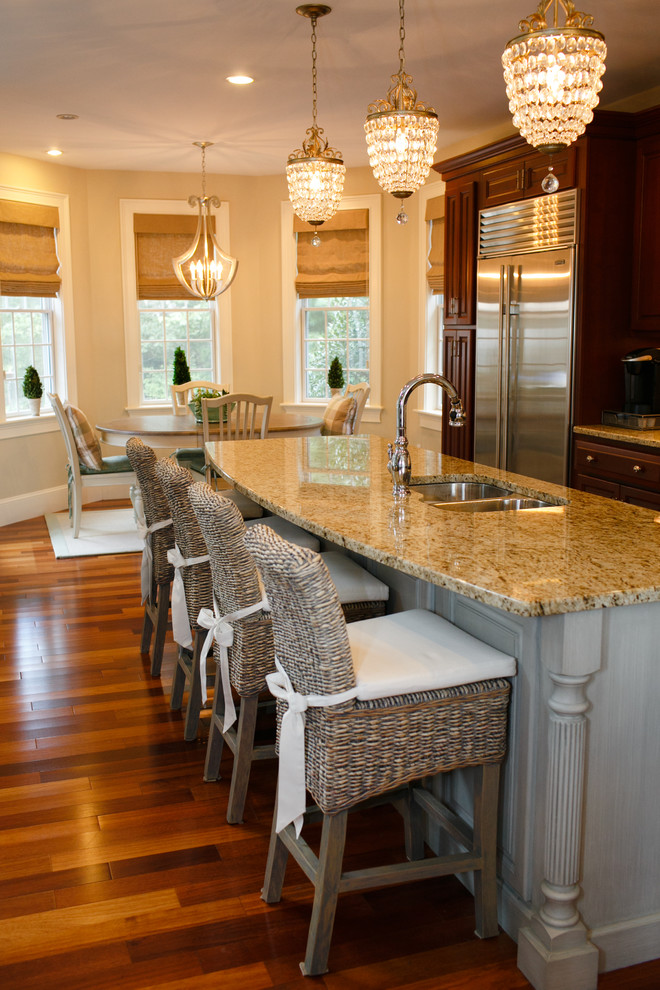 Casabella Home Furnishings and Interiors
First off, the difference between Brazilian koa and actual koa is that Brazilian koa is a species also normally called Tigerwood – a common hardwood from South America. Regular Koa trees, are endemic to Hawaii, and haven't held up well against human pressures. You can certainly find authentic koa wood, and it's certainly beautiful, but it's not something you can own with a clean conscience.
Brazilian koa on the other hand is a gorgeous, variegated wood. Mixes of deep red and tawny brown make for a striking, exotic flooring material. I particularly like the warmth that those colors bring and make any room instantly feel a few degrees cozier.
It's also a devilishly tough wood to work with since it can be hard as rock in some places, making it a nightmare for manufacturers. Because of this, it makes a very long-lived flooring option. Even though it may sound exotic, Brazilian koa can be found anywhere, and odds are you could even find it in a flooring showroom in Utah at this point.
Reclaimed or Recycled Wood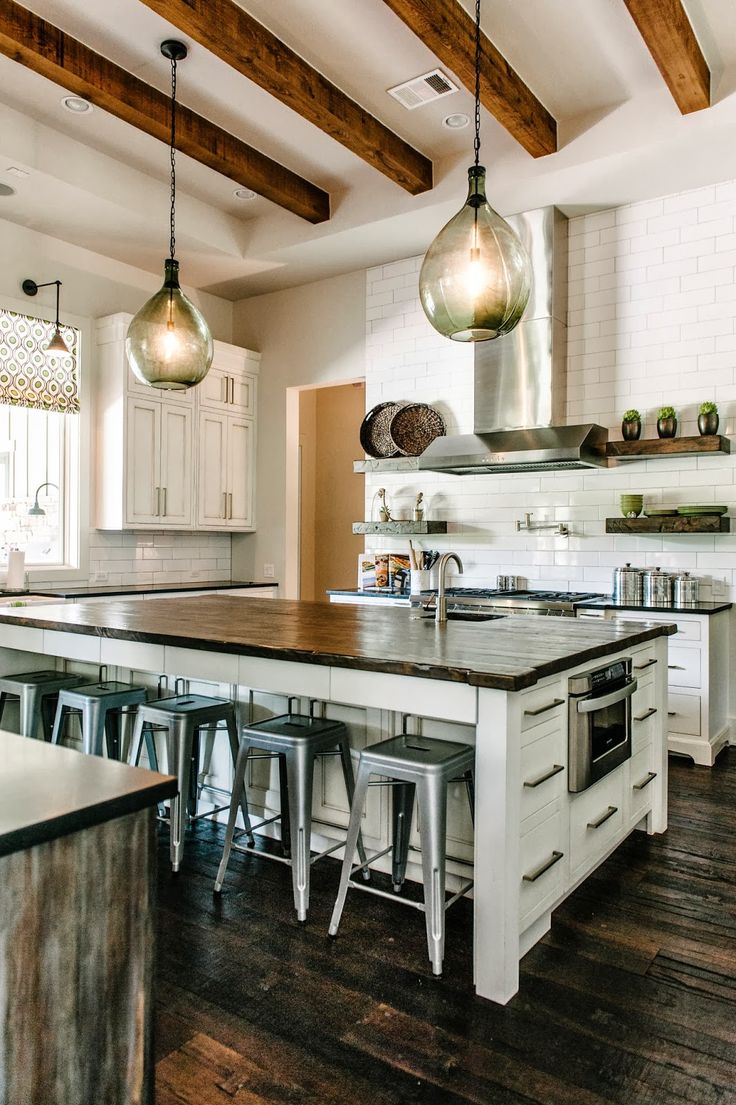 Live Love in the Home
Reclaimed flooring is recycled wood that is a nice green option to be environmentally friendly. There is something undeniably romantic about incorporating material with its own past and story into your home.
There are quite a few companies entering the reclaimed flooring market, producing rustic-like floors with loads of character. That distinctive striping you see on reclaimed planks, the uneven tone and rampant imperfections – these are the sort of things that make flooring using this wood so fascinating. Reclaimed floors are perfect for big families with lots of traffic in the home and even pets. Scratches are much less noticeable and add even MORE charm to your rustic floors!