New Orleans Home Tour: A 1840's Home with Impeccable Style!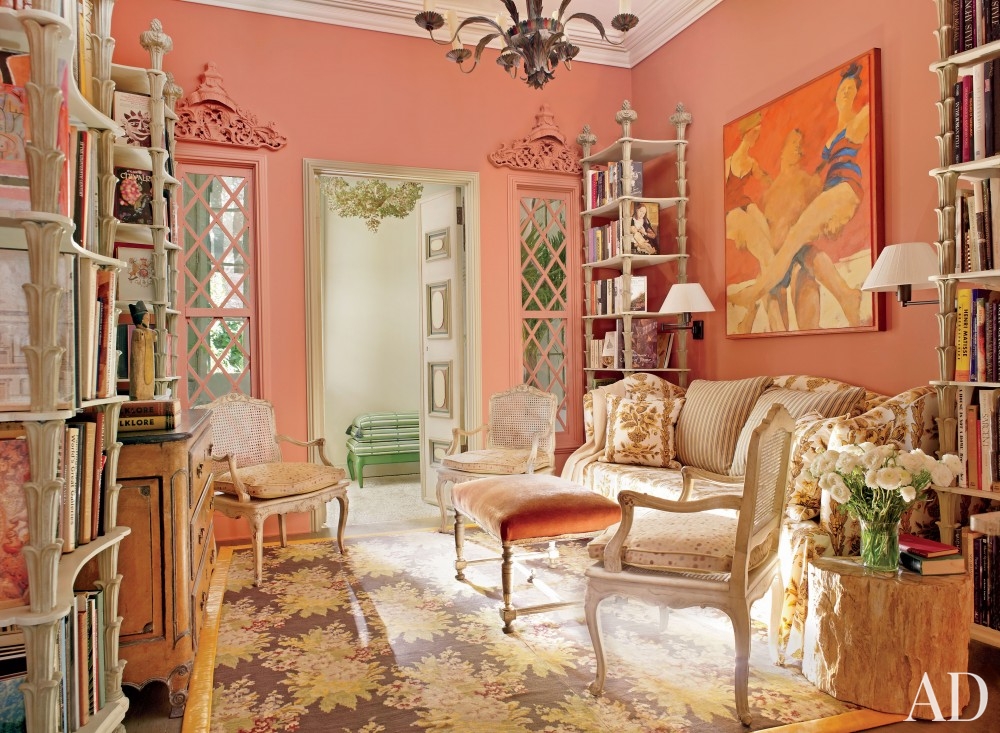 Take a trip down memory lane and tour this stunning home decorated in 1840's style, in the dry southern state of New Orleans, Louisiana!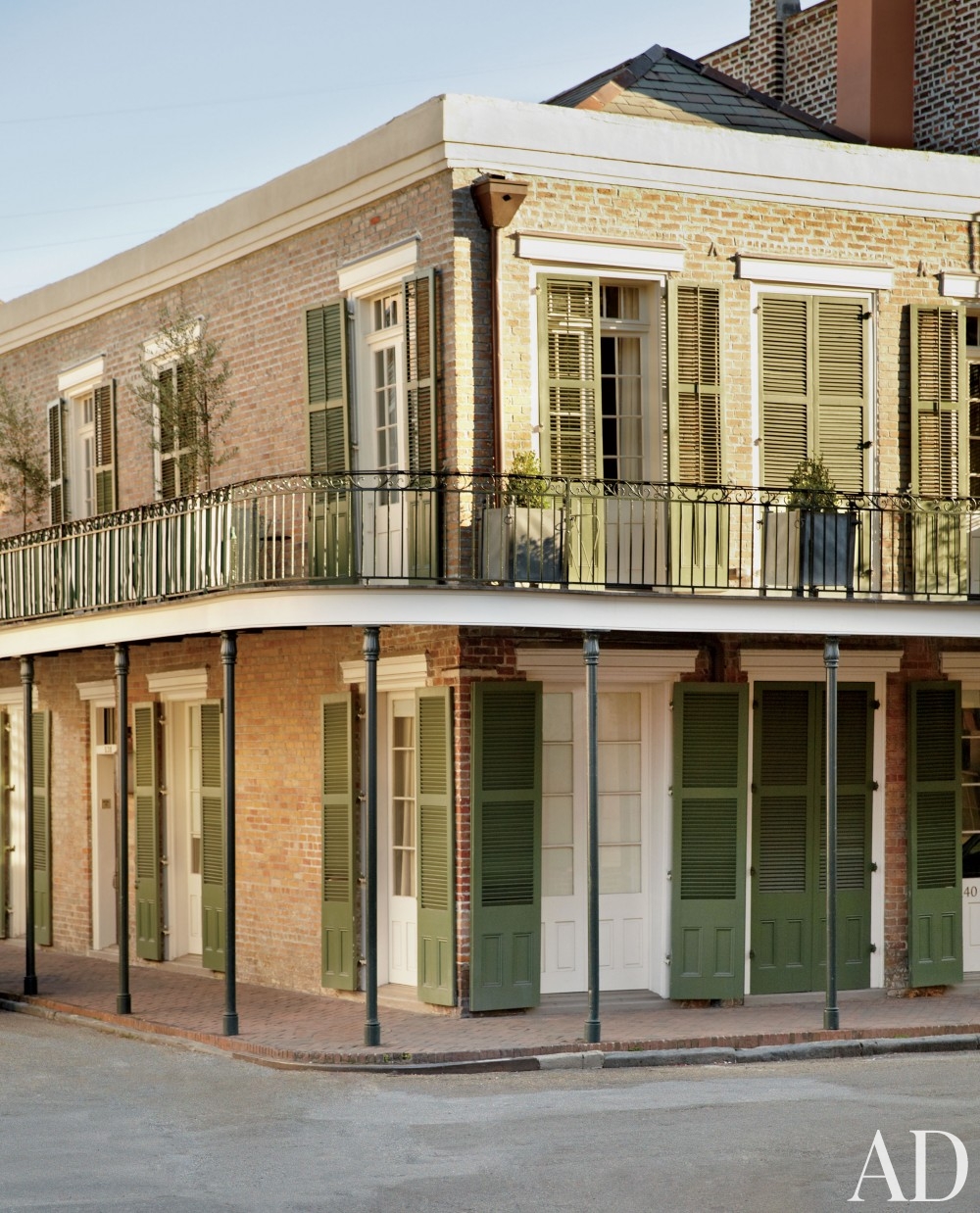 On a hot, dry, and deserted street lies this mysterious Louisiana home that literally takes you back in time! With all the original 1840's iron work, brick and windows, it's a time piece that's well preserved and kept. Designed by Nicky Naslam, the residence sticks to it's original roots and proves that great style can really last an eternity.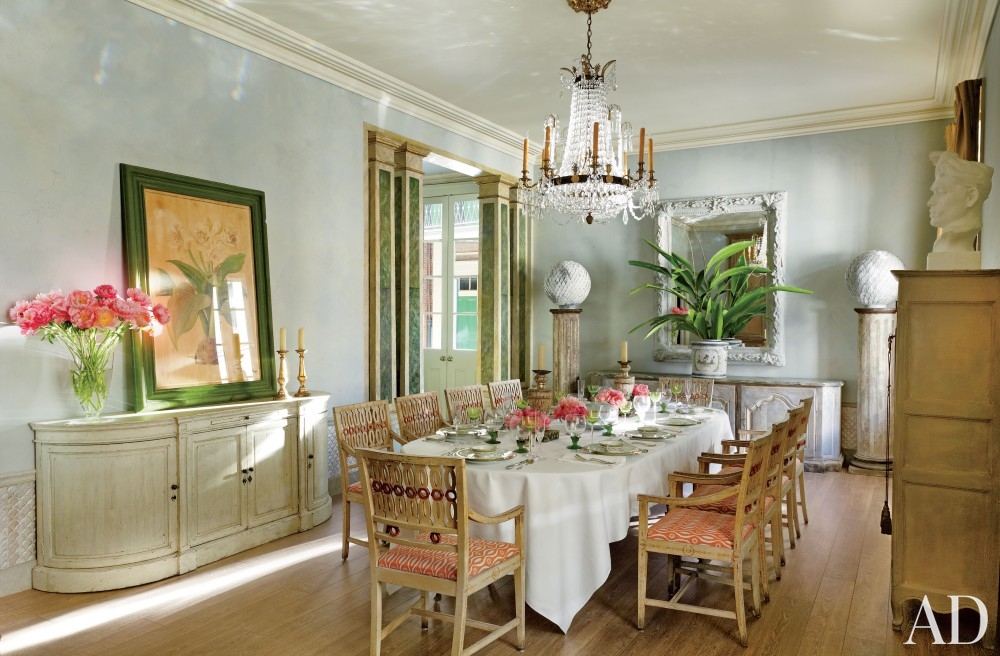 The dining room is full of natural light and boasts such a graceful style that it makes you feel like you are living in a movie. Does Gone With the Wind come to mind? Above the table hangs a French crystal chandelier from the 18th century which crowns the room and adds a touch of high-class glamour. The chairs are also a unique find that came from a restaurant in France and as well as the hanging papier-mache mirror that used to be a stage prop.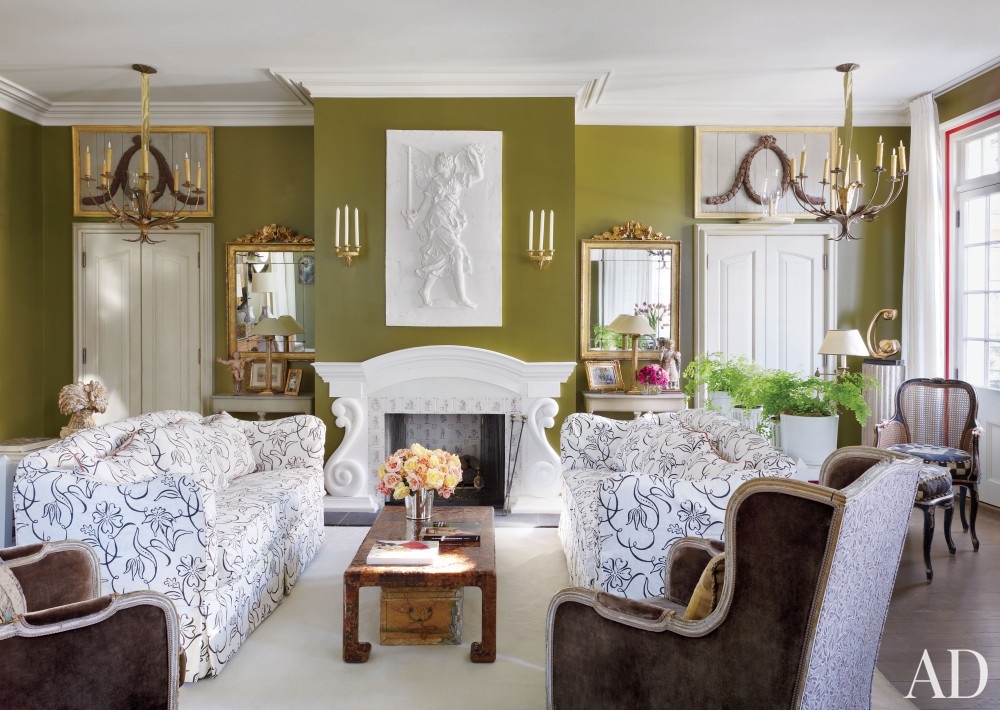 The living room features a smart mix of hues: olive, gold and white as well as rich unexpected flavours of dark chocolate brown. Southerners generally like to decorate with airy, natural tones that help keep their homes cool and enjoyable in their hot/dry climate.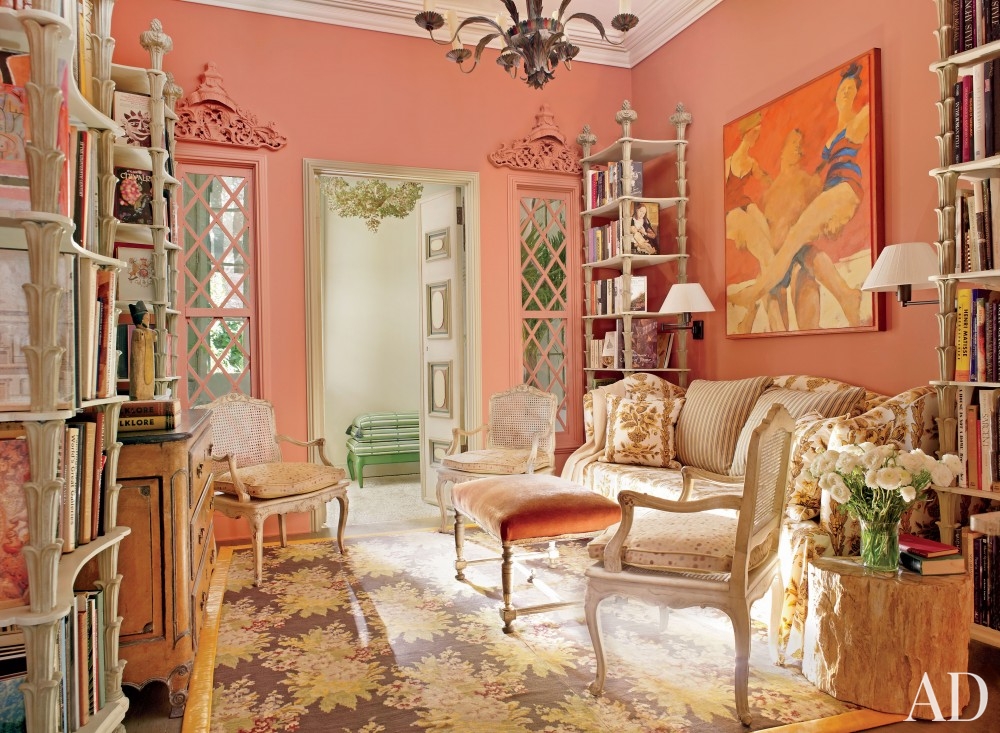 The library is no stranger to attention and is filled with fascinating furnishings, antique finds, and color combinations.  The peachy pastel-hued walls give a blush of color to complement a highly coveted New Orleans 1962 painting. The bookcases are chinoiserie but only one is antique while the others are copies. The floral carpet was also made from two pieces of needlework that designer Nicky Haslam herself combined and sewed together as well as added a yellow leather border.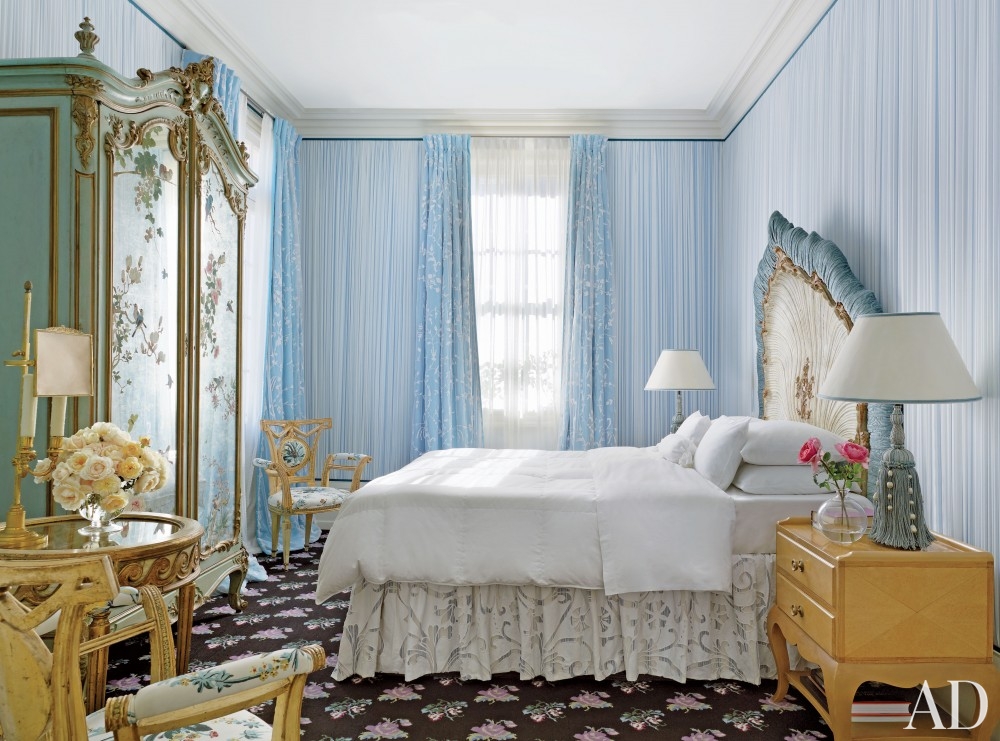 Mixing florals isn't a decor faux-pas after all! In the master bedroom, nicky used several floral patterns and color schemes for flooring, bedding and various pieces of furniture. Who knew something like this could look so good? Instead of opting for a wall color, she turned it up a notch and went with silky blue pleated fabric! She highlighted the bed with a antique Venetian headboard that looks almost like a shell. Now this bedroom really looks like it belongs to an superstar from the Victorian era!
Shopping Guide: Mimic this Victorian Style with a Modern Punch!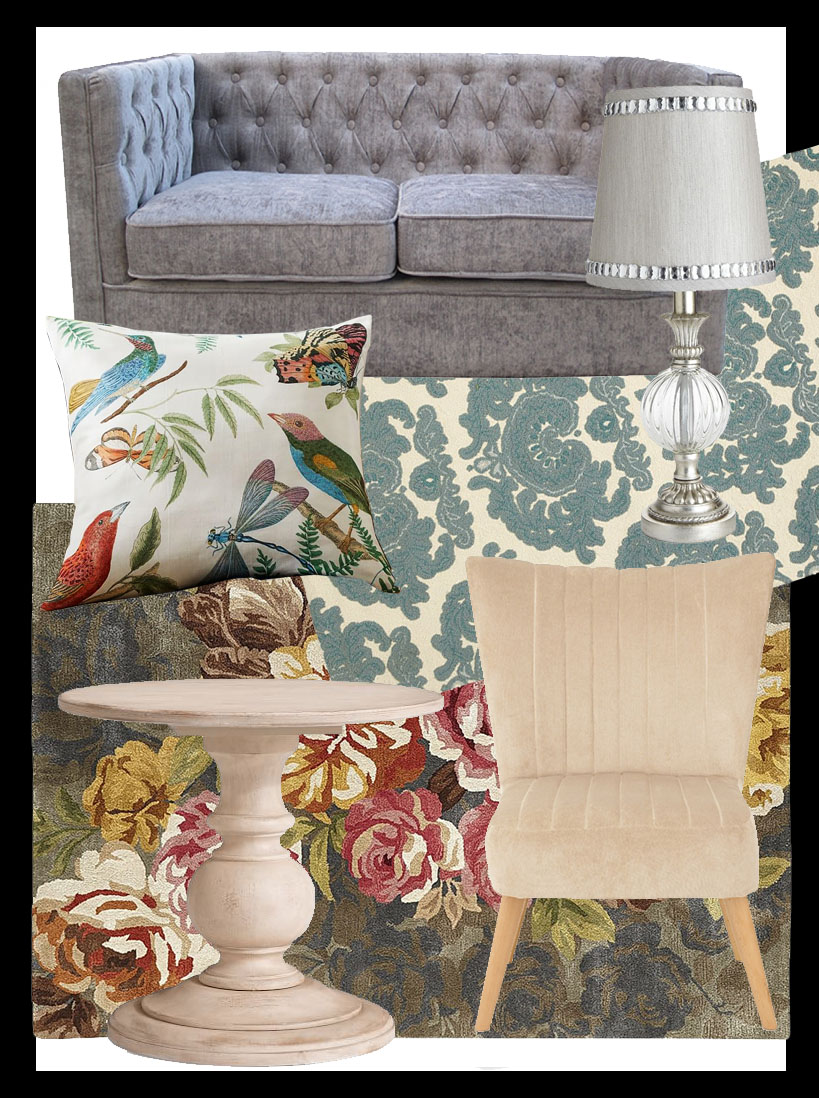 Fads York Chenille Sofa, Glitz Boudoir Lamp, Fauna Botanical Pillow, Floria Damask Rug, Aster Rose Rug, Dawson Round Table, Fads Viva Champagne Wing Chair