Blast from the Past – Decorating in Retro Style for Spring!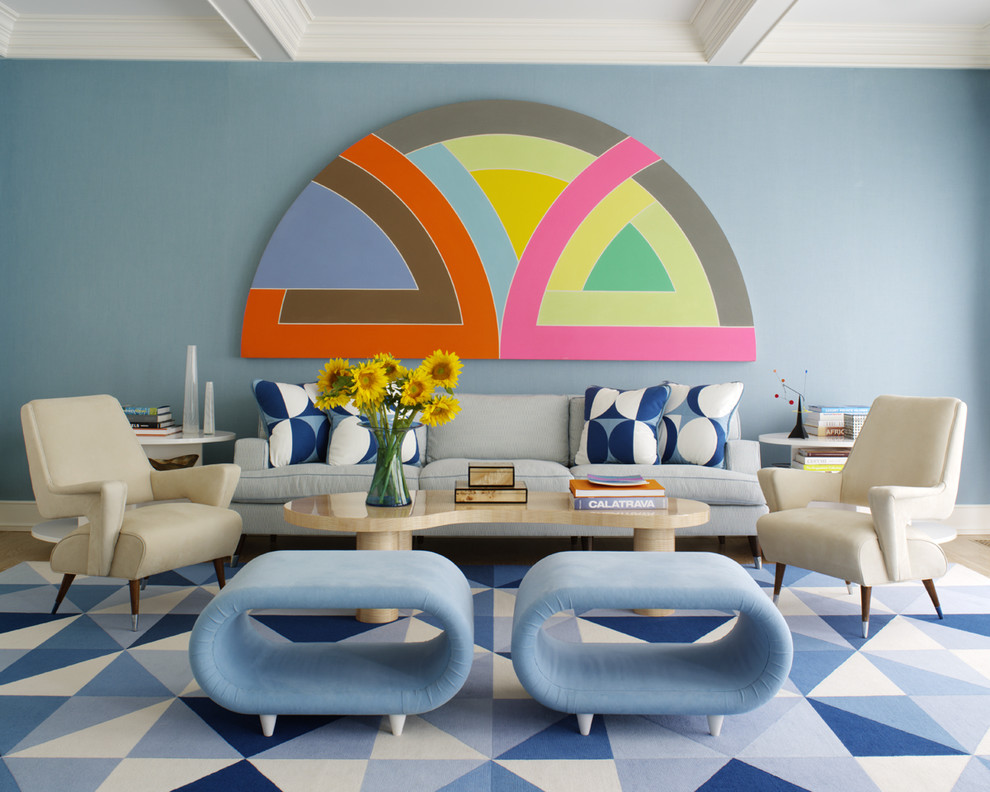 Welcome spring into your home with tons of punchy colors, floral patterns, geometric prints, and big, bold retro style!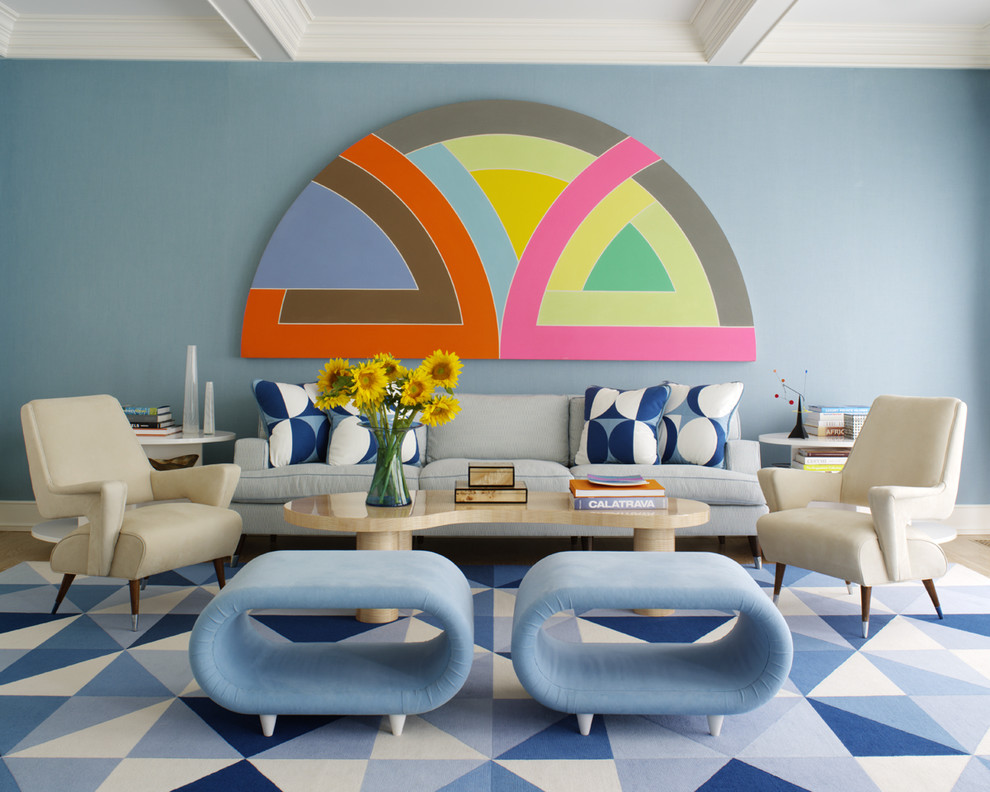 Retro-inspired interiors are making a big comeback this year, which means get ready for color blocking and mixing matching prints. When decorating, your main goal should be to make your entire space feel as though you have traveled back-in-time into a different era. Think about the kitchy 50's, the mod 60's or the bohemian 70's and you'll sure get a rush of inspiration and not to mention a color/pattern overload!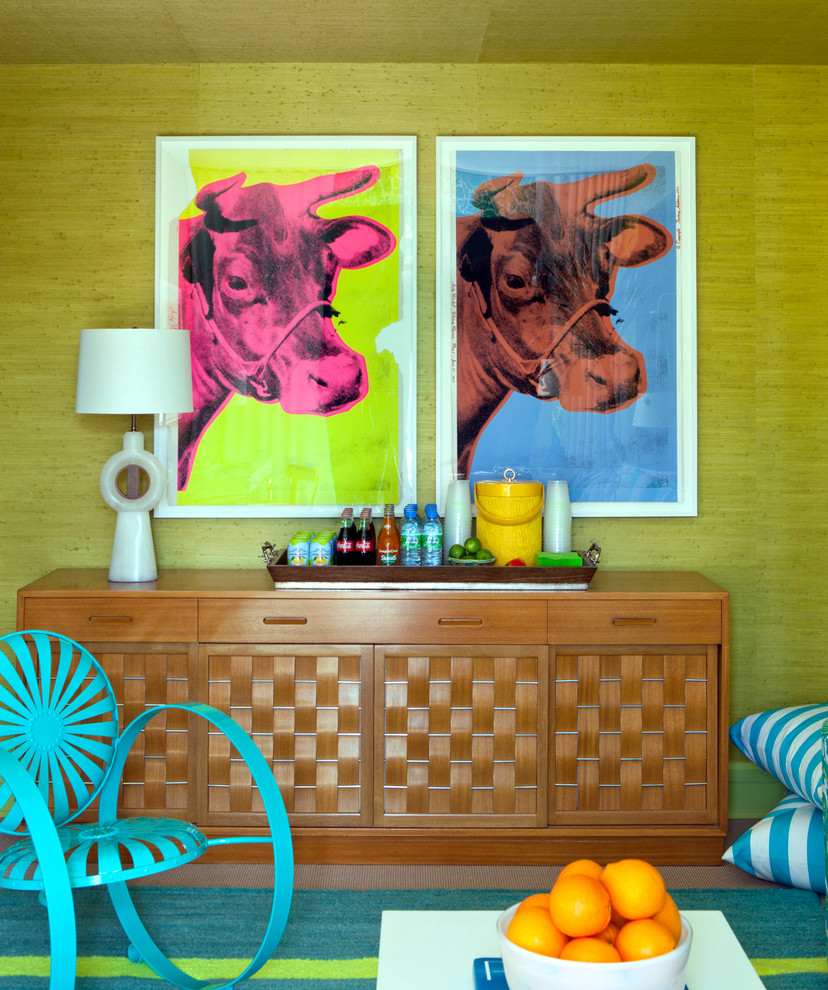 Screen printed artwork is a staple of retro style, so make sure to get a hold of some matching prints in different colors. These neon cow prints bring a splash of color to this living room and really liven things up.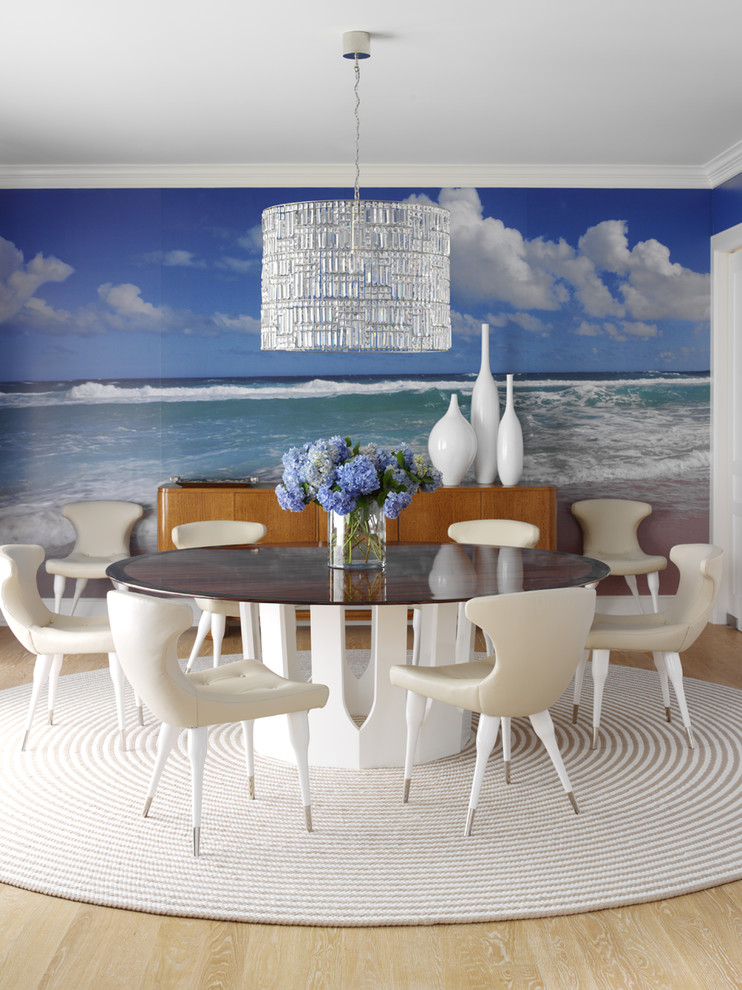 Try to choose furniture with clean, sleek lines like this lacquered dining table and cream tufted leather chairs.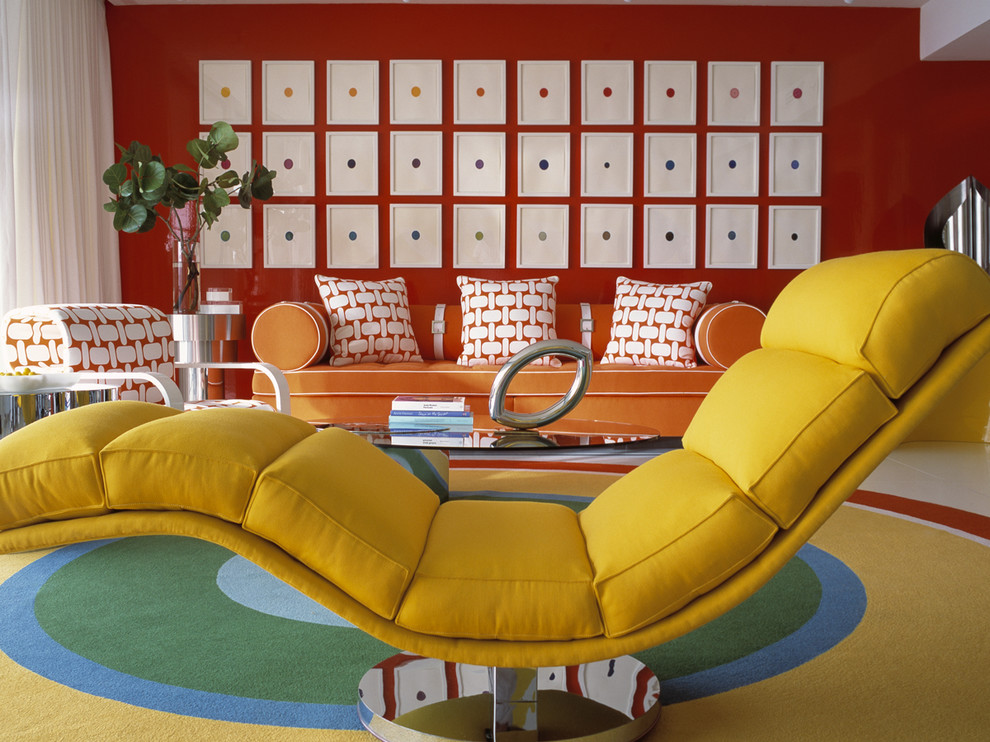 When it comes to choosing furniture to match your retro theme look for pieces that have an abstract feel to them. Broad, elongated sofas in vivid hues may look as if they are fighting for the limelight, but it's all part of the style!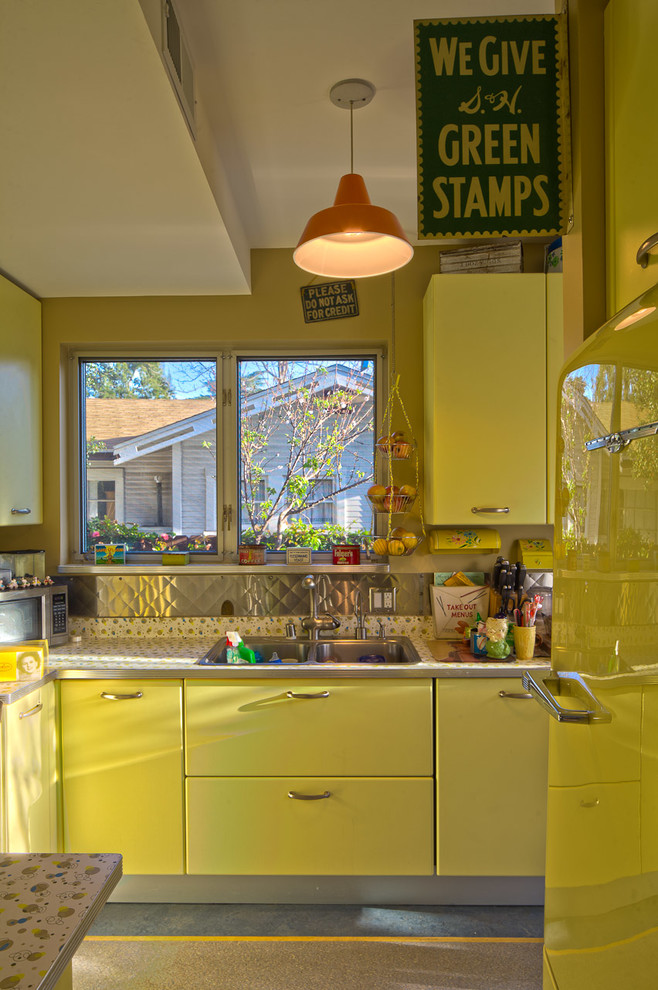 Introduce lots of retro colors into your home such as avocado green, which is one of the most popular color choices in this style. Mustard, black, white, red, and even hot pinks are also popular colors that can be combined or used alone as an ceiling to floor color.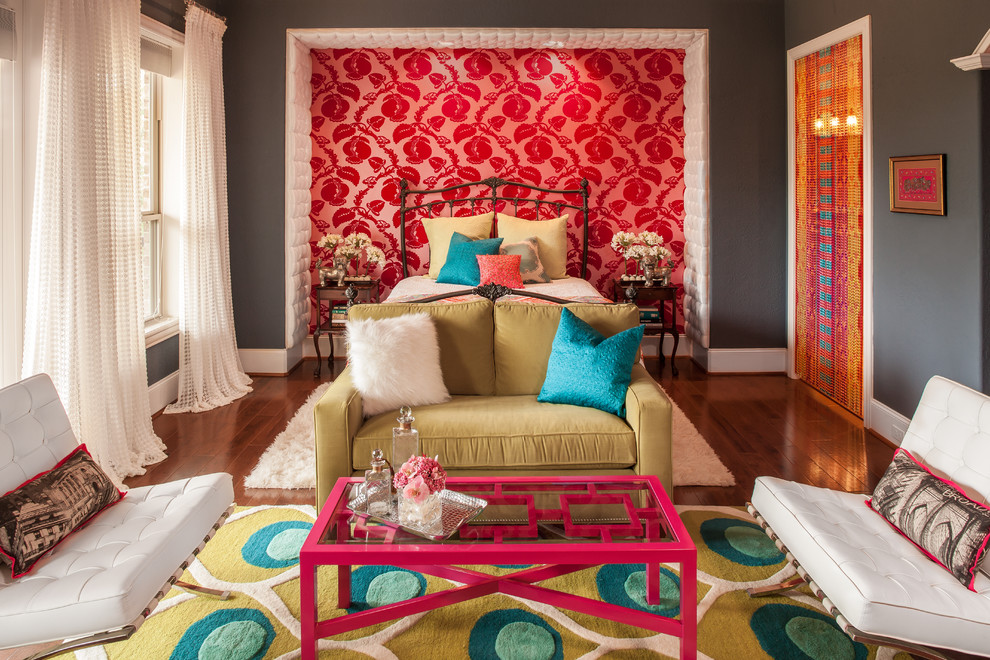 This bedroom looks like a lot of fun! Make sure to ACCESSORIZE with punchy fur pillows and geometric rugs that contrast your existing furniture and keep your eyes bouncing throughout the room.
Big, bold colors like these black and white stripes bring in some serious style and drama to this small powder room. To bring in a touch of class and glamour, consider gold accents like the bathroom hardware, mirror, and chandelier.
Shopping Guide: Here's how to Get the Retro Look at Home!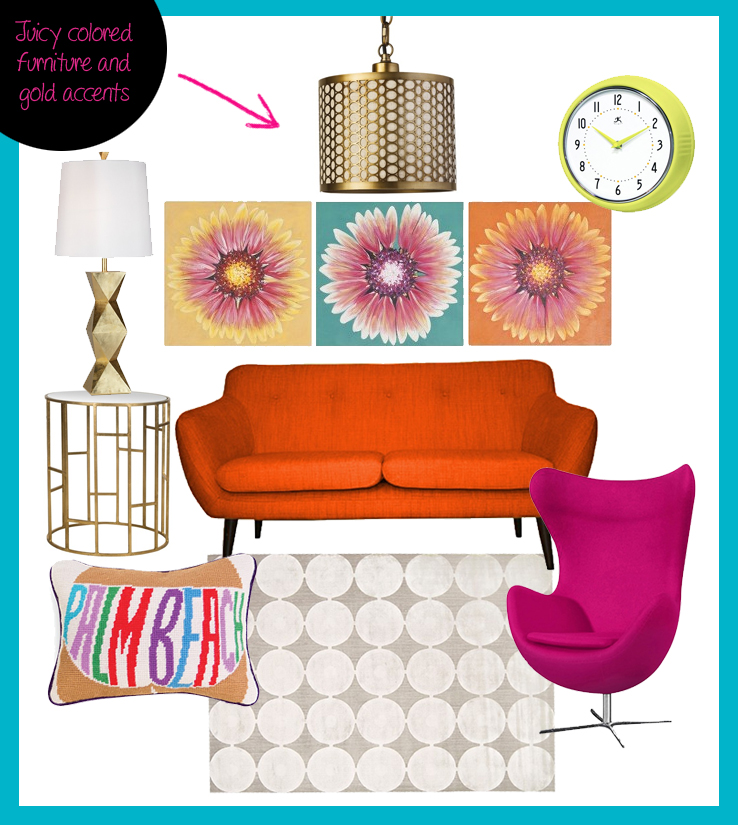 Photos By: Cindy Aplanap, Anthony Baratta, Scott Sanders