Home Tour: Ellen Pompeo Snatched this Hollywood Home Right off the Market!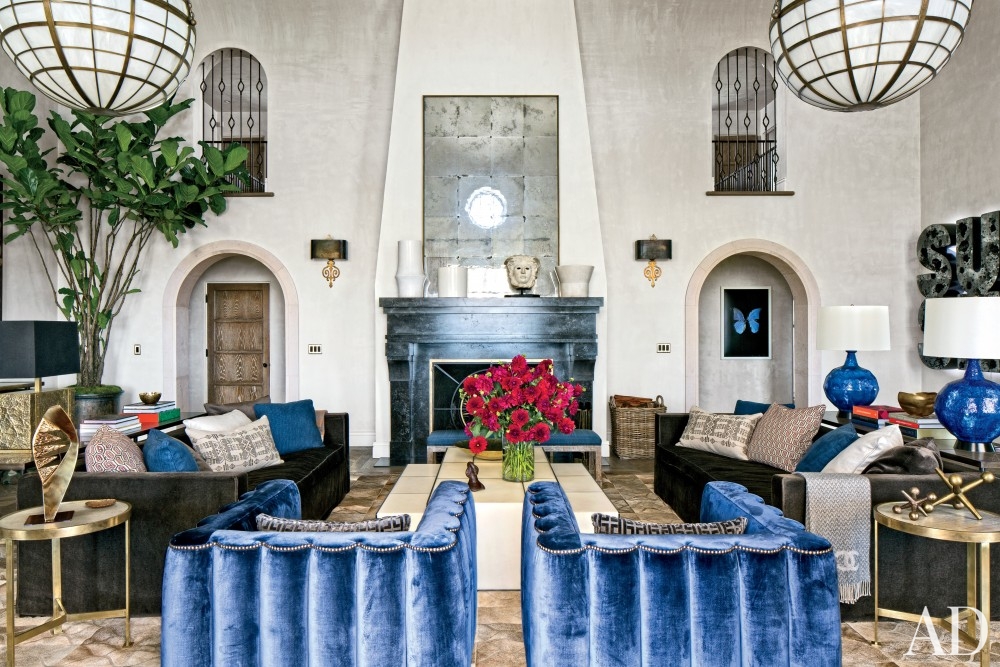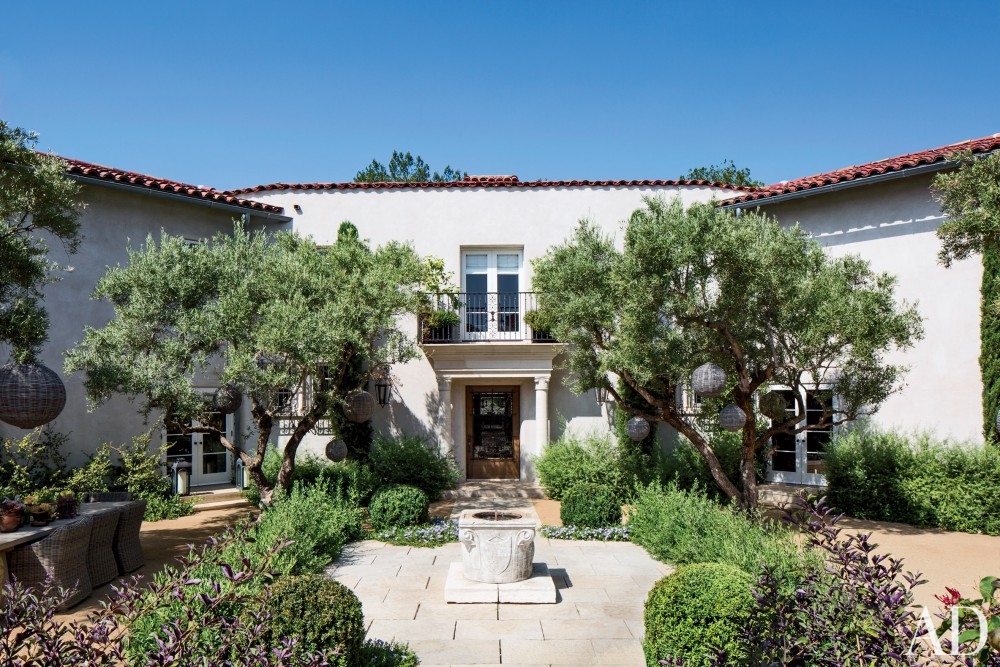 Ellen Pompeo just purchased a charming 1920's Spanish-style home right in the Hollywood Hills and today we are here to tour it! This Mediterranean beauty was recently Ronald Reagan's home, so it must be good!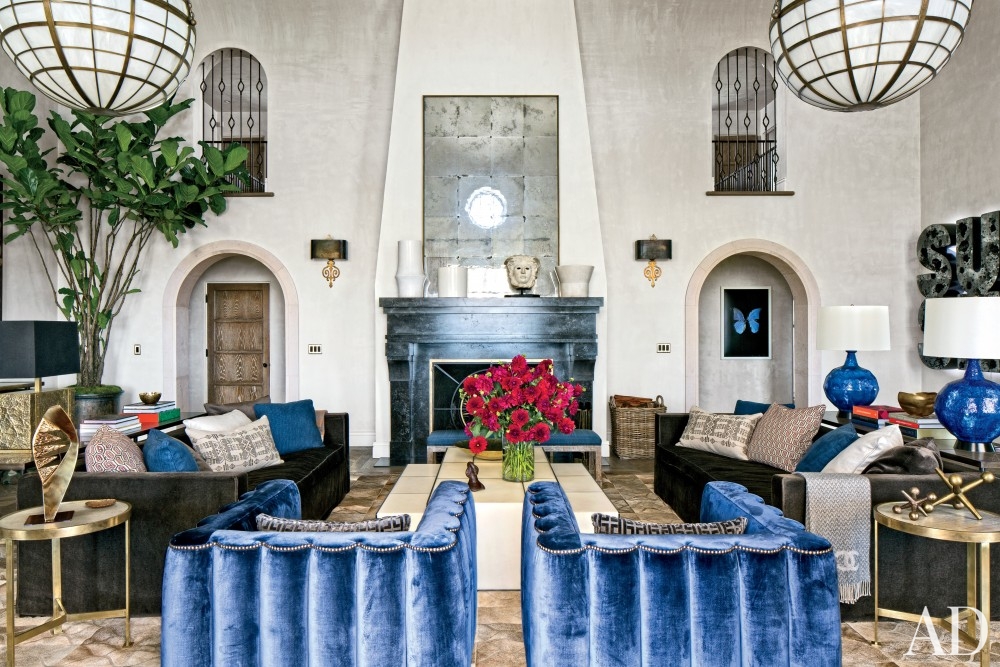 Famous designer, Martyn Lawrence-Bullard designed the whole home from top to bottom to revamp it and bring it back to its former glory. For the interior décor Ellen really wanted to highlight her affection for the Mediterranean, so she took influences from Morocco, Spain, Tuscany and even the South of France! She not only wanted a relaxed, down-to-earth look but also a decorating style that fits her life of casual entertaining, hearty good eating, and sun-kissed relaxation.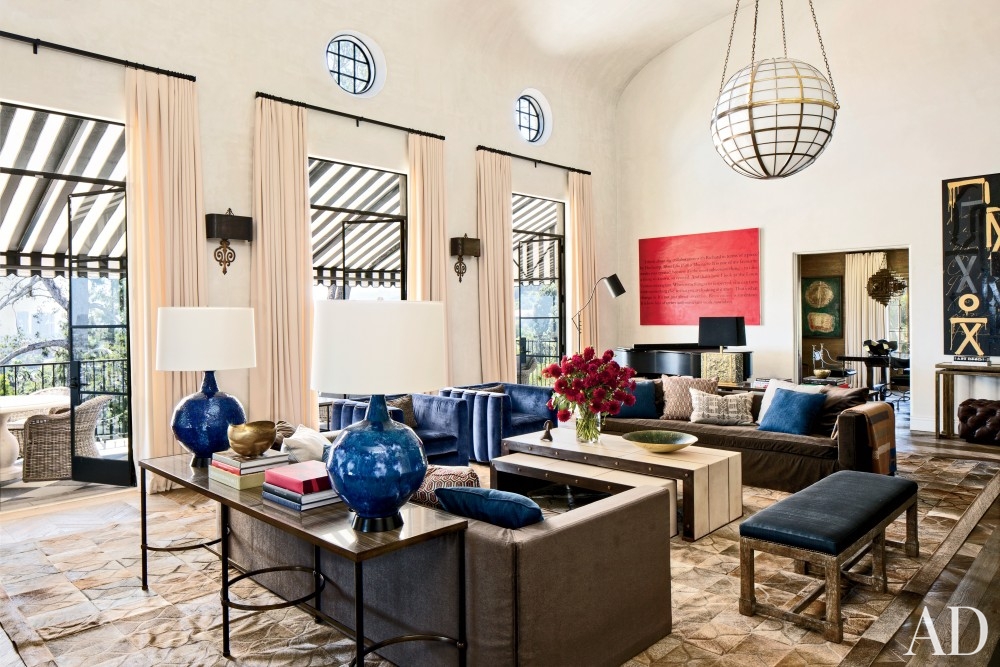 What I love about this stunning home is that it doesn't have any of that star-diva craziness, it's totally functional and live-able making it perfect for her growing family. Ellen sure had a good real estate agent to snatch up this gorgeous beauty of a home!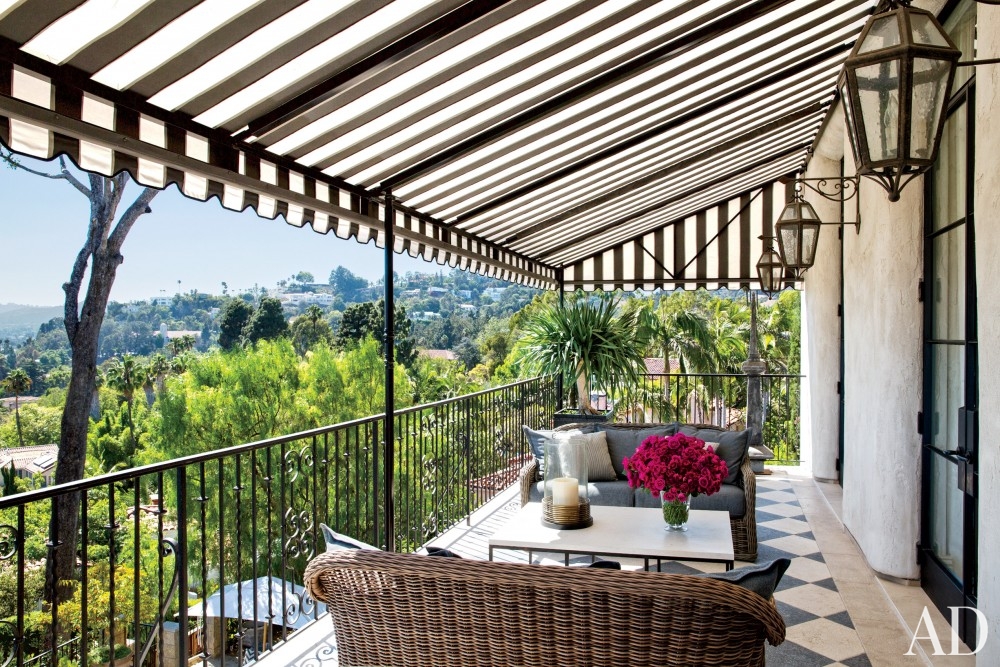 The living room terrace was a new addition to the home and acts as a nice outdoor extension to the home. Perfect for enjoying the sunshine or having a glass of punch with guests.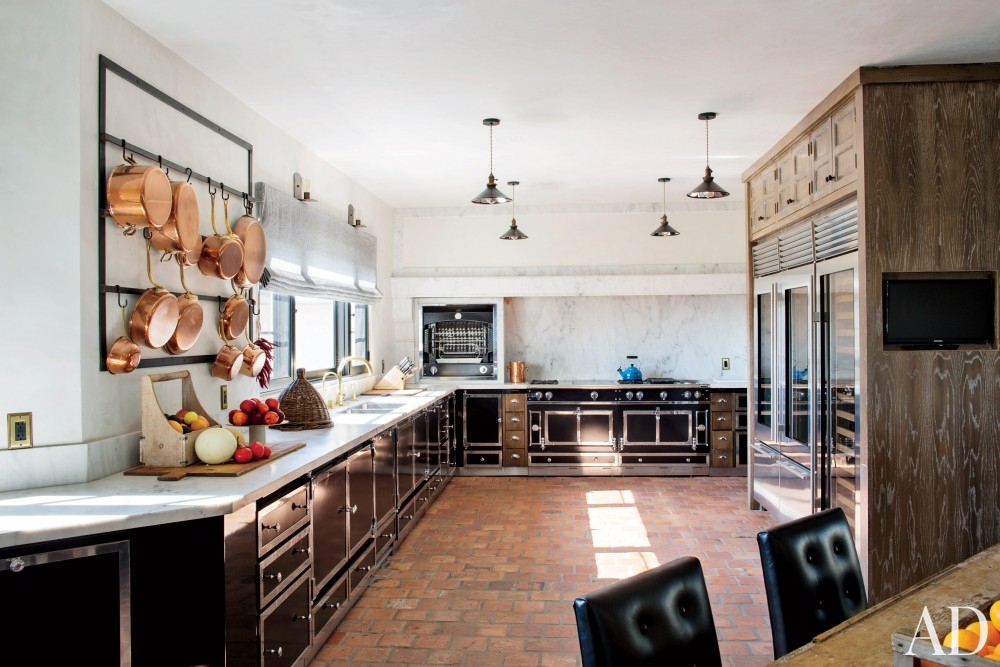 Pompeo's dream kitchen is really built to last – no need to worry about scuffing wood cabinets here! The La Cornue range oven, custom cabinetry and marble backsplash are really low-maintenance and hardwearing.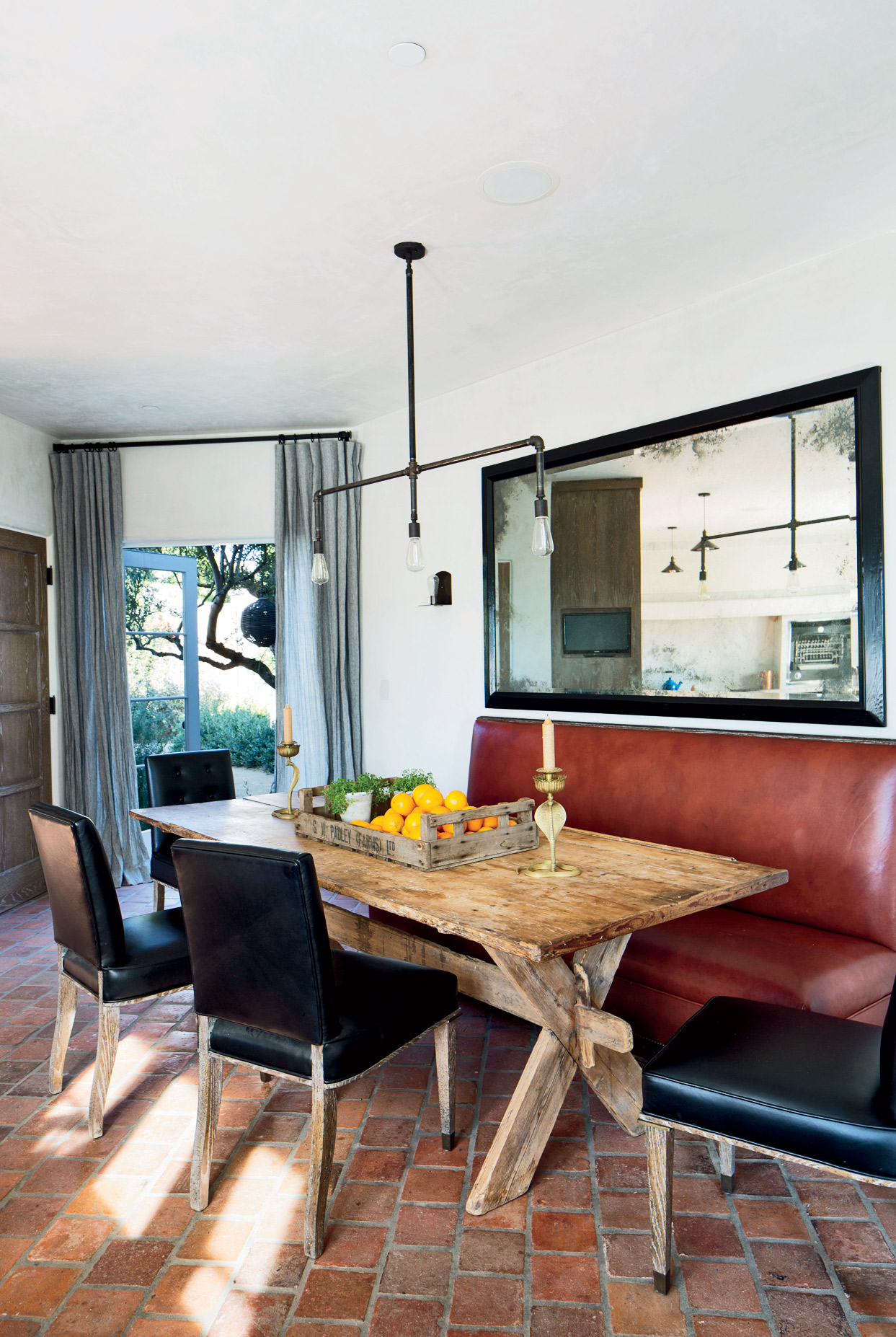 The breakfast nook boasts a rustic design, with scuffed brick flooring, a distressed dining table and vintage leather chairs. The lighting isn't some fancy chandelier, it's very industrial which keeps to this low-key, and low-maintenance styled home.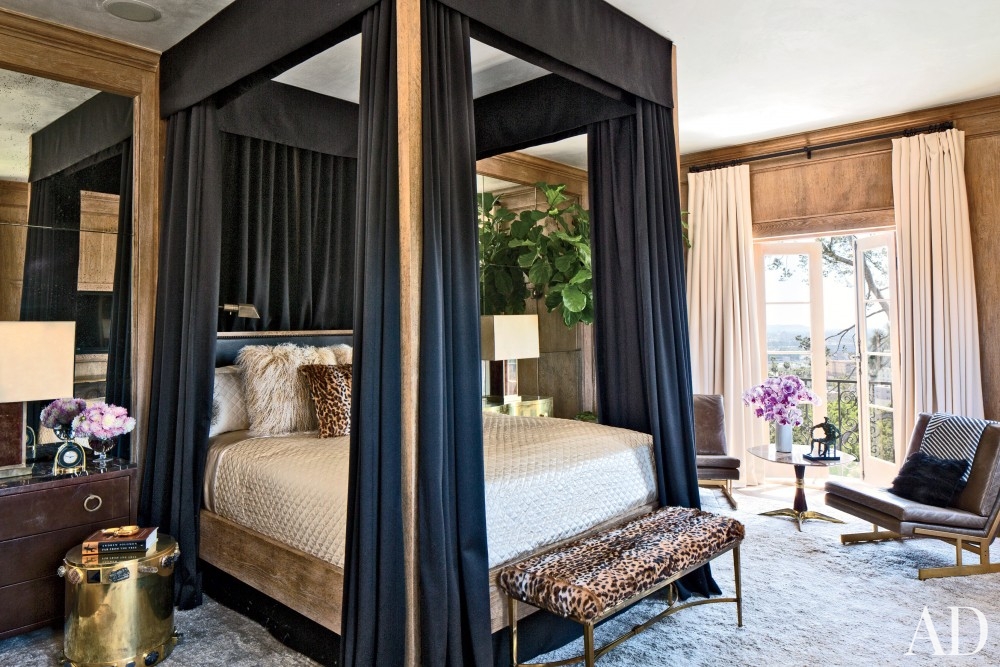 Despite the restrained, un-glamorous look in the rest of the home, Ellen definitely did not skimp out on luxury when it comes to the master bedroom! This room really looks and feels like a old Hollywood home! The canopy bed, leopard bench, mirrored wall tiles, and soft carpeting welcome the Los Angeles lifestyle with open arms!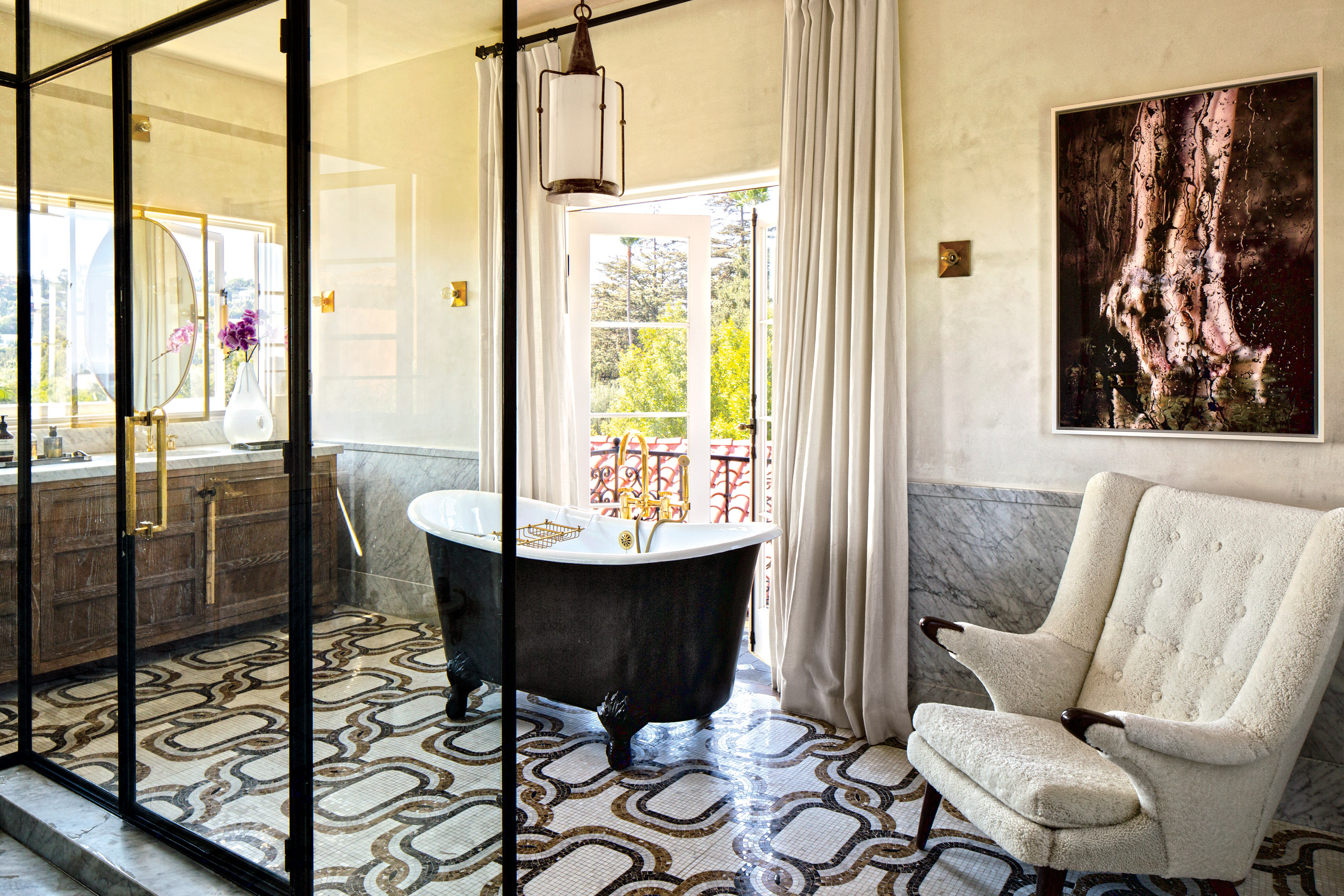 The master bath is without doubt HUGE and has a lot of space to relax and wind-down after a long day at work. Take a look at the sofa, it's made of a towel like fabric – ingenious for a humid, wet bathroom.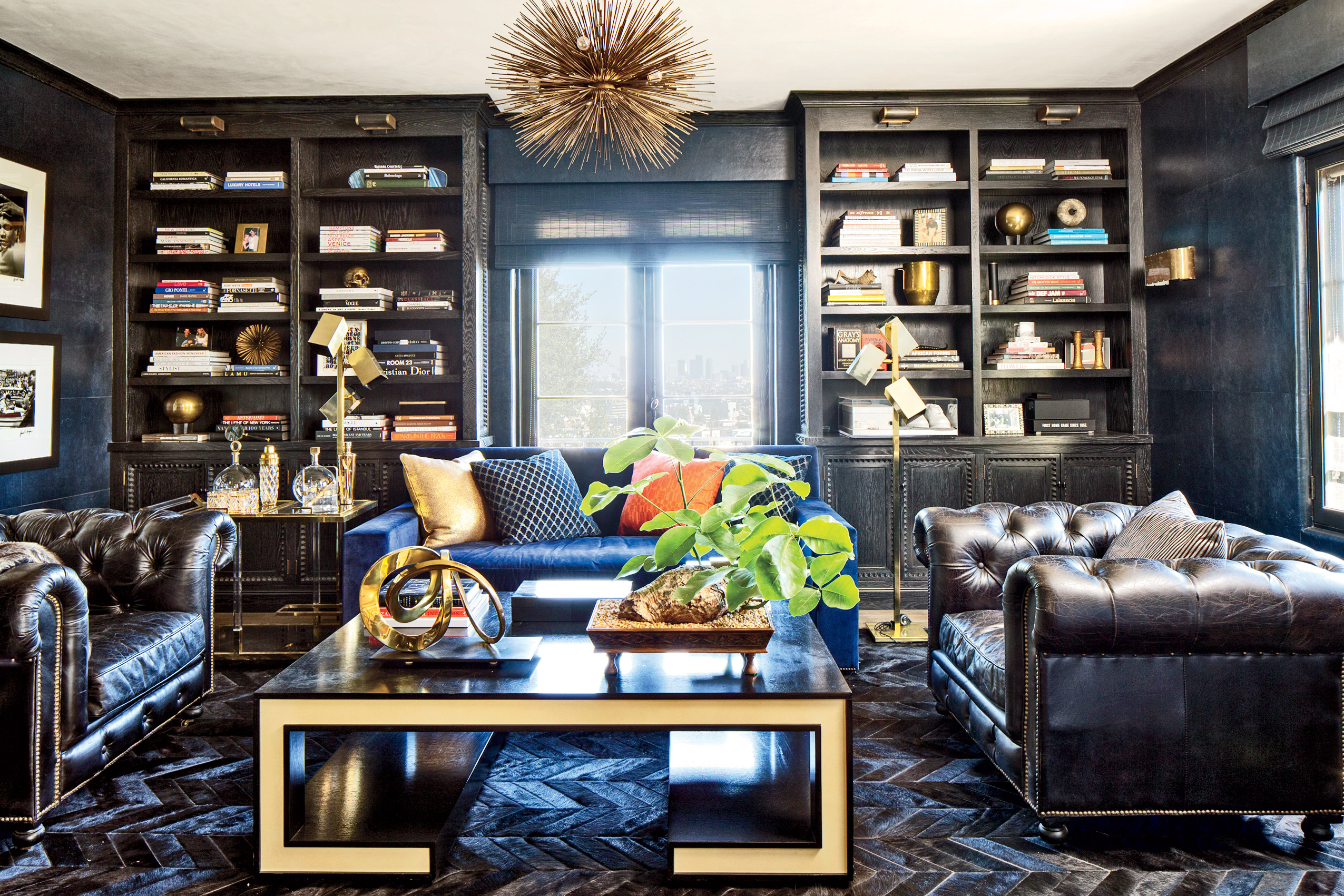 The library is dark, mysterious, and looks a little like a man-cave. The gold spiked chandelier is by Jean de Merry and the set of chairs are from Restoration Hardware. I'm a huge fan of hide rugs, and this one is cow-hide with a little twist – the pieces were sewn together in a chevron patchwork pattern.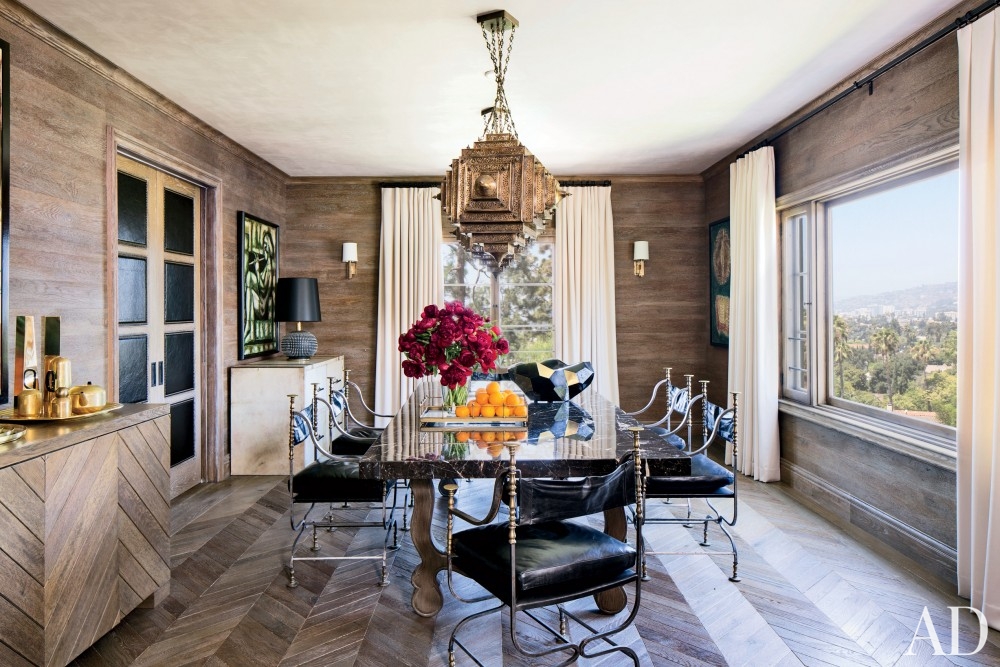 You can't beat the dining room – it has a lovely view of the Hollywood Hills. I'm seriously envious right now! Again, designer Martyn stuck with a chevron pattern for the flooring, this time with distressed hardwood.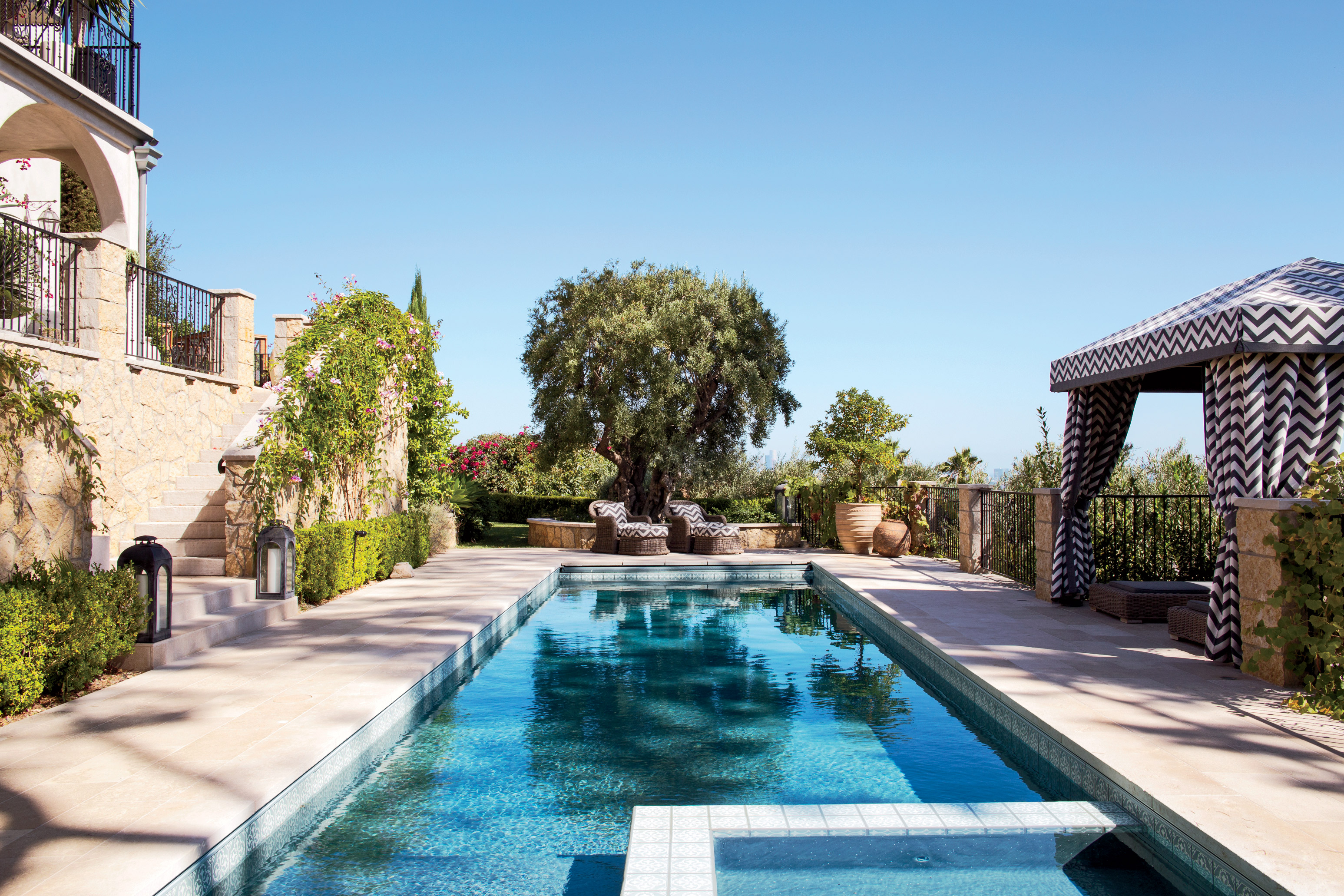 The backyard is super spacious and feels like a mini retreat – there is really no need to go on vacation! The chevron gazebo is a smart choice for barbequing and lounging by the pool. And I also really love the lanterns that are from Restoration Hardware, I'm guessing Ellen really likes that store! I was surprised to see such a glamorous celeb have a really normal, muted home. What did you think about it? Drop a comment below!