Create a Luxurious Guest Bedroom Retreat On a Budget – Here's How!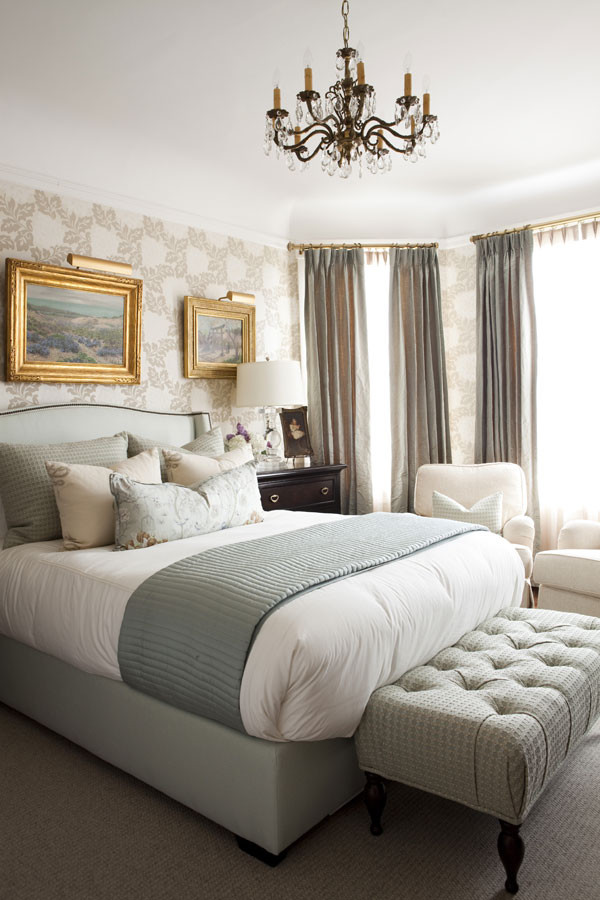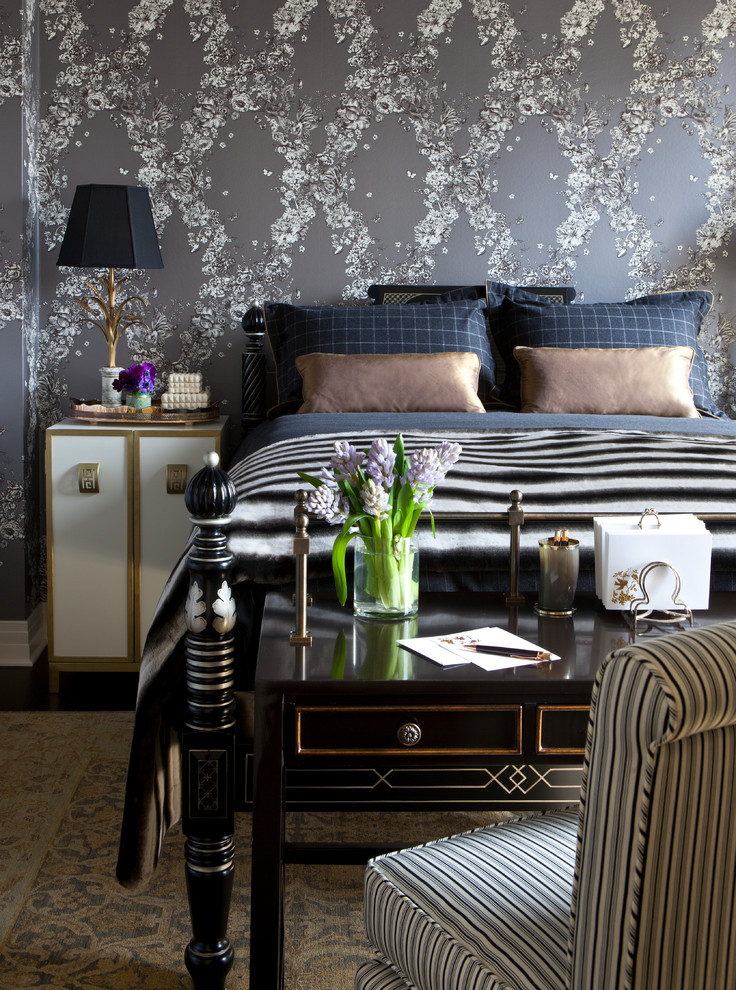 Summer Thornton Design 
Having guests over for the weekend? Creating the perfect retreat for them at home is easy and you don't need to invest a whole lot of time and money. What you want to focus on is creating a clean, relaxing environment that they won't be able to wait to come back to! Follow our easy guide to decorate your guest bedroom hassle free: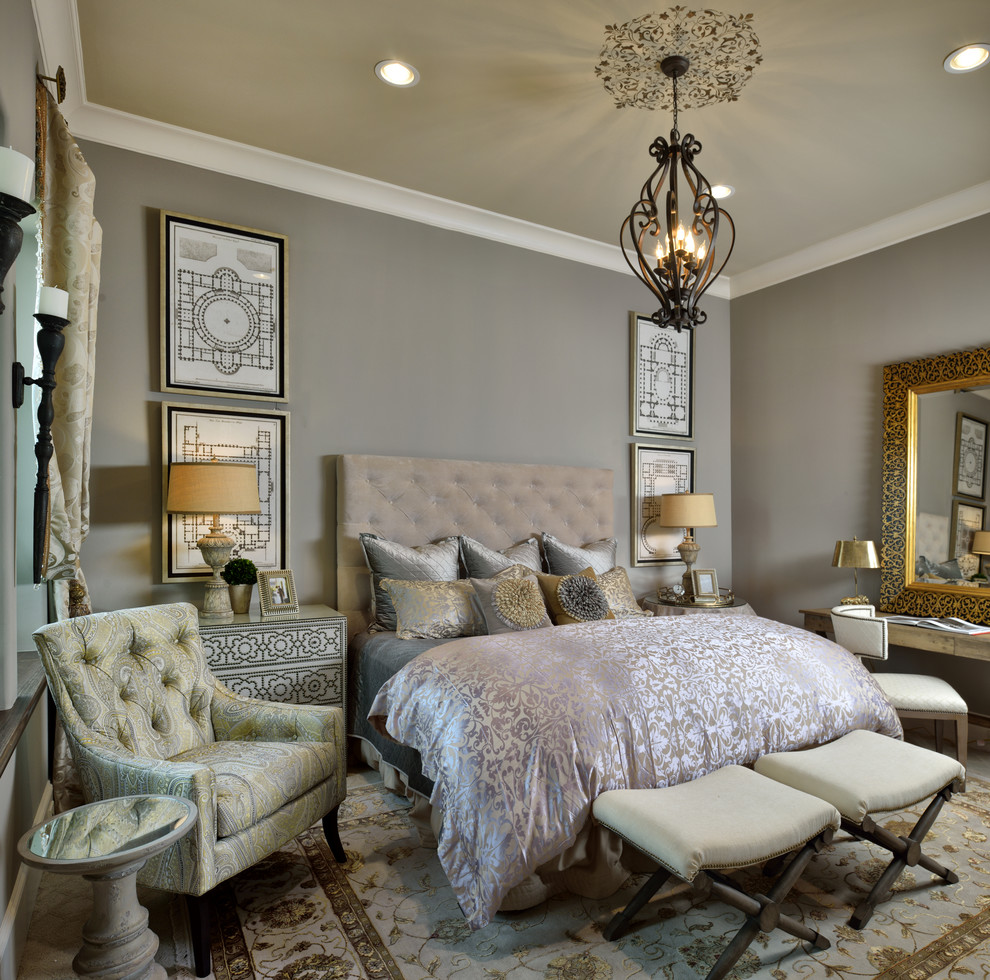 Deborah Rivera
Don't Complicate Things! Keep Colour Palettes Simple  
Don't overwhelm your space with too much colour or too many busy patterns, particularly if you only have a small space. By keeping colours light and consistent you'll create the illusion of more space and light. You may be tempted to create a feature wall but these are totally out for 2015 – focus more on your furniture and accessories to add in a punch of color and interest!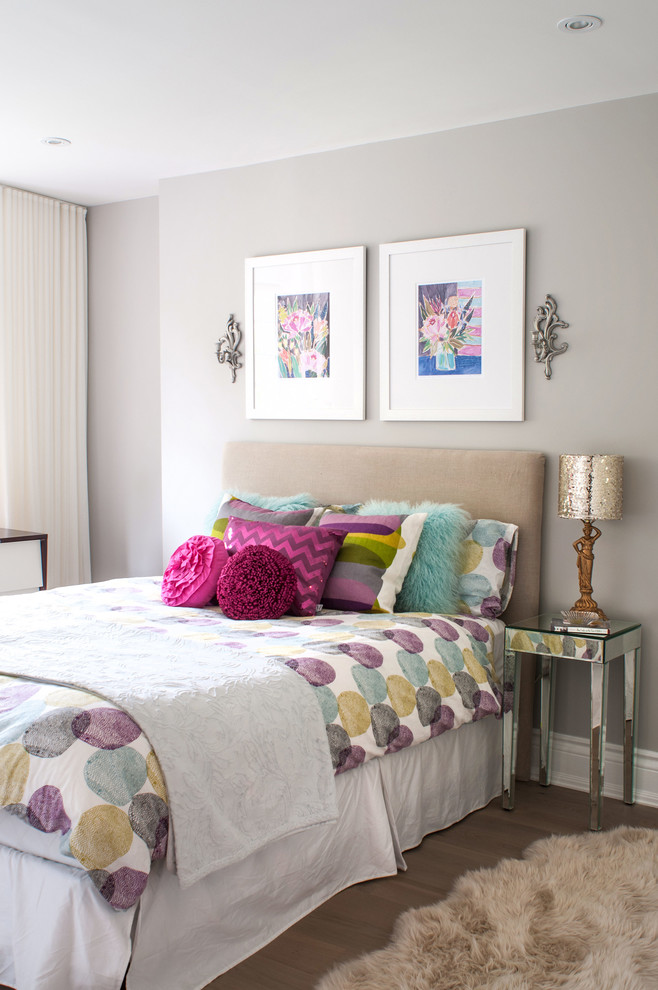 Shirley Meisels
I've mentioned it before, and I'll mention it again – add in a hit of color with cushions or throw blankets which are super easy to switch up according to the season or holiday. Matching your flowers to your accessories is also a simple way to tie in your décor and change it up each time you have guests.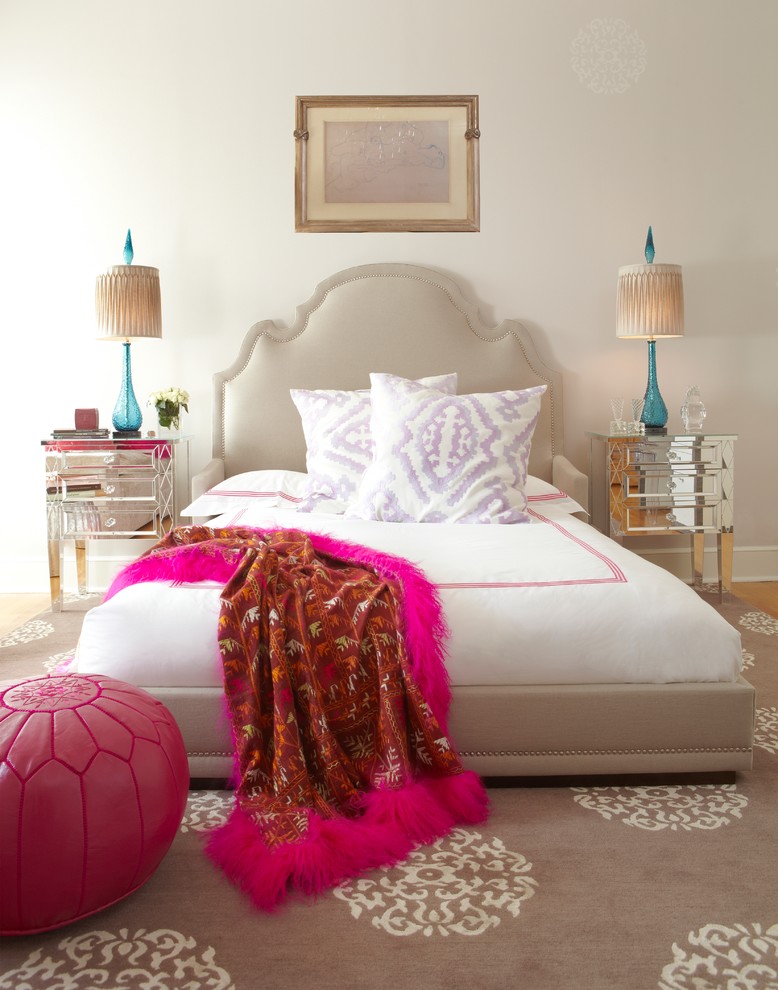 Shirley Meisels
Make Your Bed Look Comfy and Luxurious
The bed is clearly a key part of your guest room, but let's be honest – it's not going to be used nearly as much as your own, so don't break the bank. While it's important to offer your guests a good night's sleep, one or two nights on a slightly cheaper bed really isn't going to make much difference. To create the illusion of a more expensive bed, stack on another mattress for a higher bed or add bed risers under the feet. A higher bed looks and feels much more opulent then a lower one.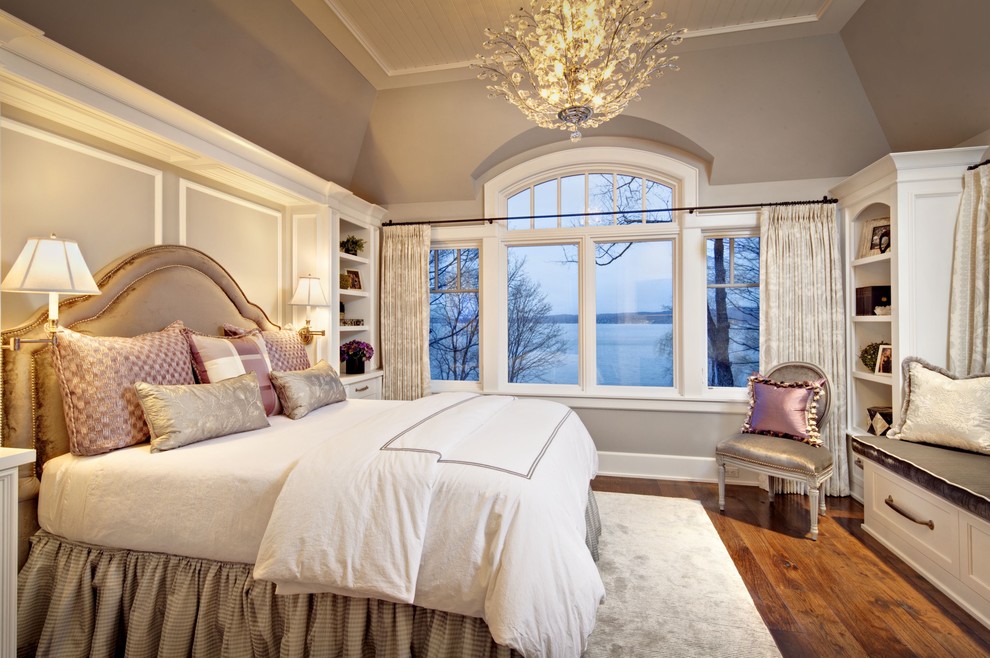 Mc Cormack and Etten
Consider a Stowaway Bed
Too many guests not enough room? If your bedroom is too small and can only fit one single bed, consider a pull out bed! Go for a bed with a pullout trundle bed for when you need it and stash it away when your guests leave. This way you have the option to put up an extra guest for the night when you want to – but hidden away to save space. What an ingenious idea!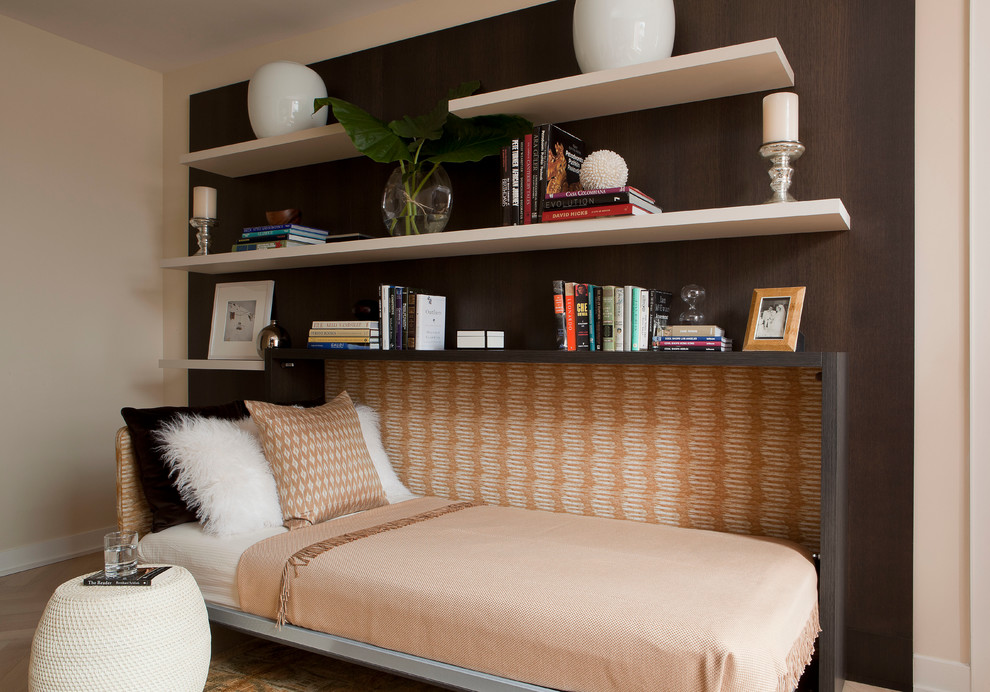 Diane Burgio
Use Soft, Not Harsh Lighting
Lighting is incredibly important in the bedroom and can make or break the way your guests feel during their stay! Natural sunlight is amazing during the day, but dimmed mood lighting is essential for a good night's sleep. If you have westward-facing windows in your guest bedroom black out blinds are an absolute must to ensure your guests aren't woken at dawn.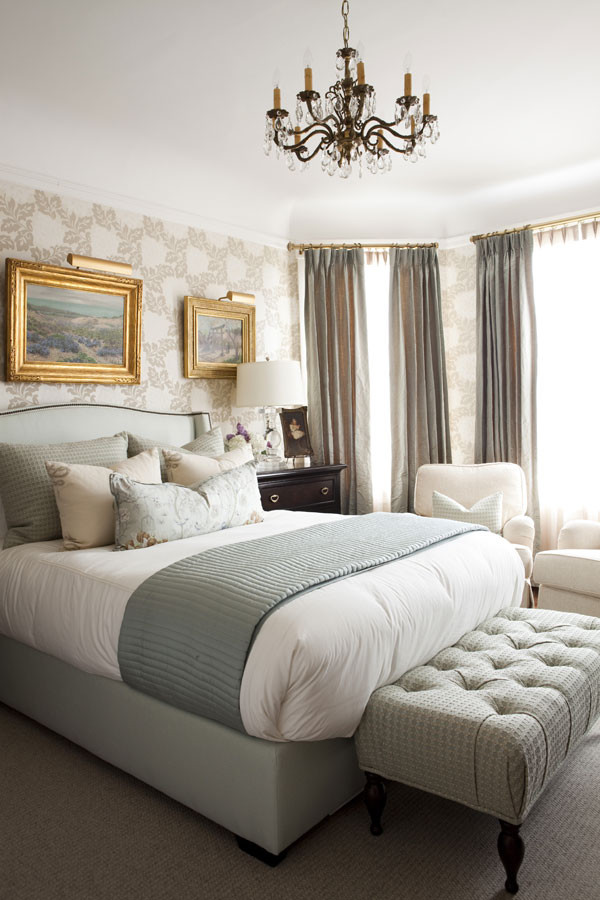 Caitlin Wilson
Make sure each bedside table has a small lamp to add subtle mood lighting at night, which is also great for reading or while watching TV. Choose light bulbs that produce a soft, warm glow or install tinted light bulbs. If your budget will stretch to getting in a professional, and your ceiling lights are suitable, then installing a dimmer switch is a fantastic way to give yourself options. Your guests can have the warm, soft lighting you need at bedtime – but also full lighting when they wake up in the morning.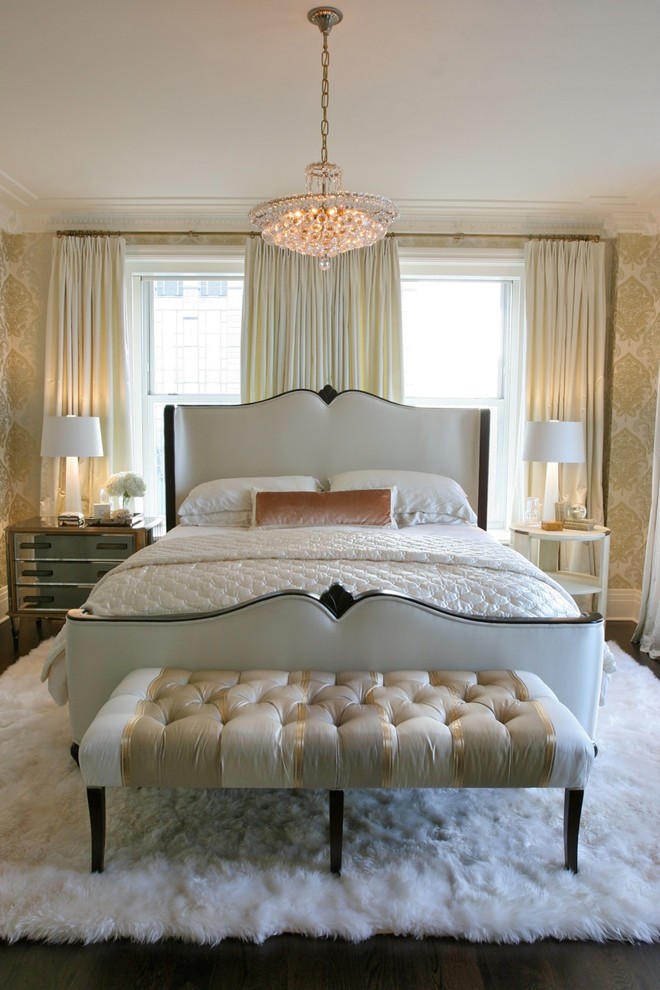 Summer Thornton