Spotlight on BumbleJax Photo Printing – My Gorgeous New Custom Printed Masterpiece!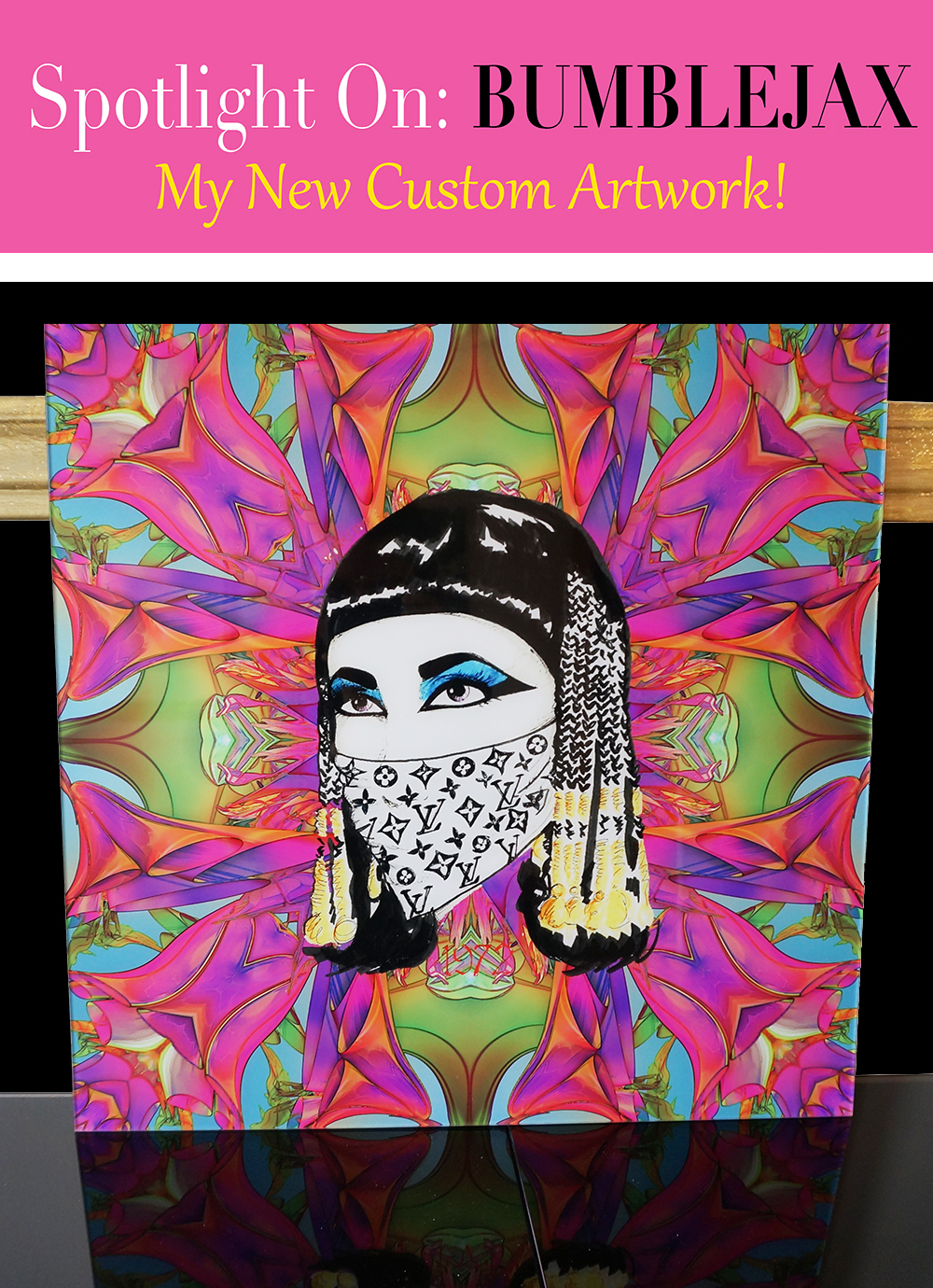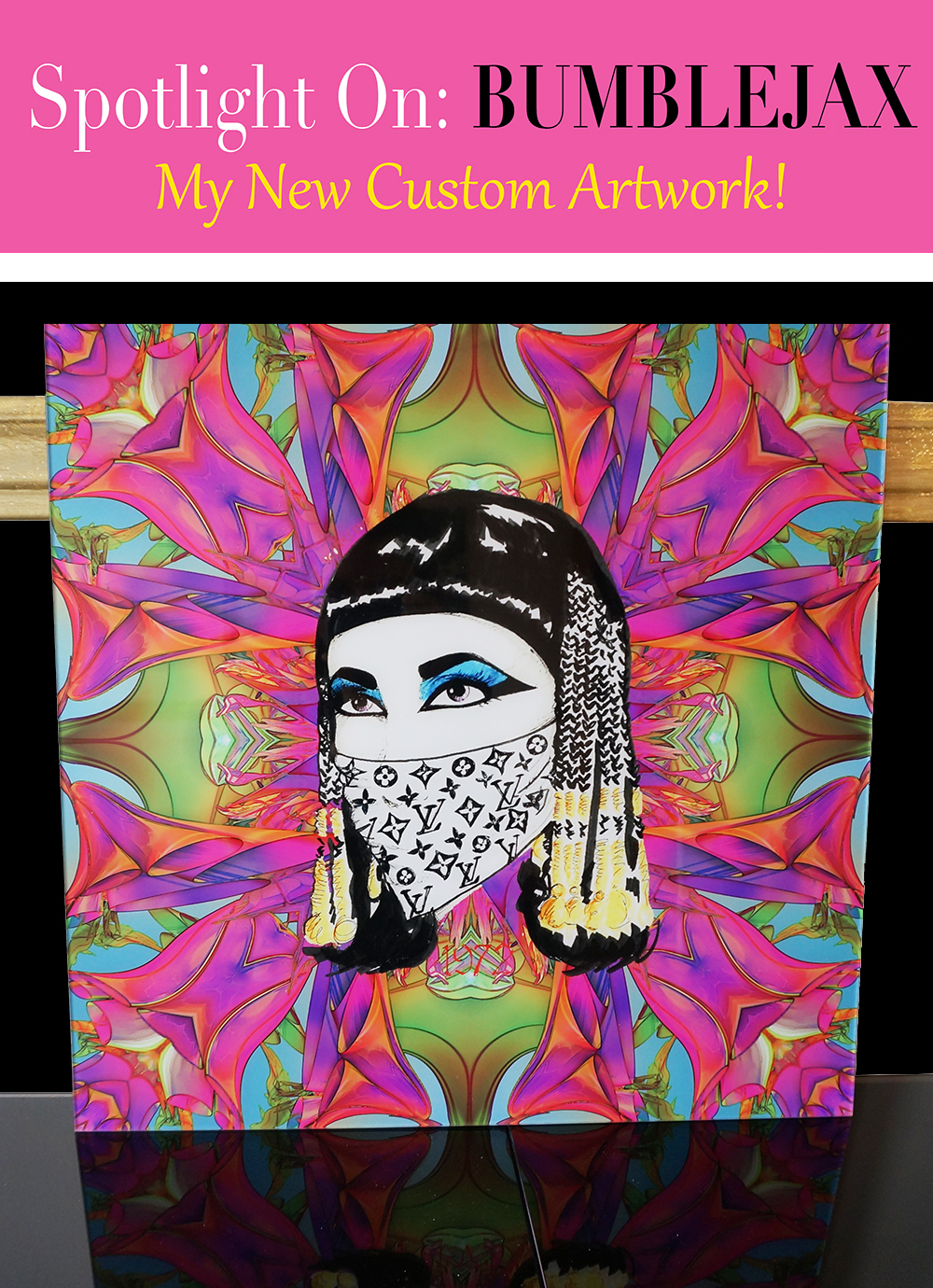 This month I had the lovely opportunity to partner with BumbleJax, an amazing photo printing company that basically transforms any of your digital photos into large, gallery quality wall art! They have such an incredible team of skilled professionals that can transform any of your photos into beautiful works of art. You can upload any of your favorite photos like family portraits, memorable moments, or even photos of your pets and have it printed on various types of materials – the results are stunning!!
I had such an exciting opportunity to be able to work with them and receive my own custom piece of artwork!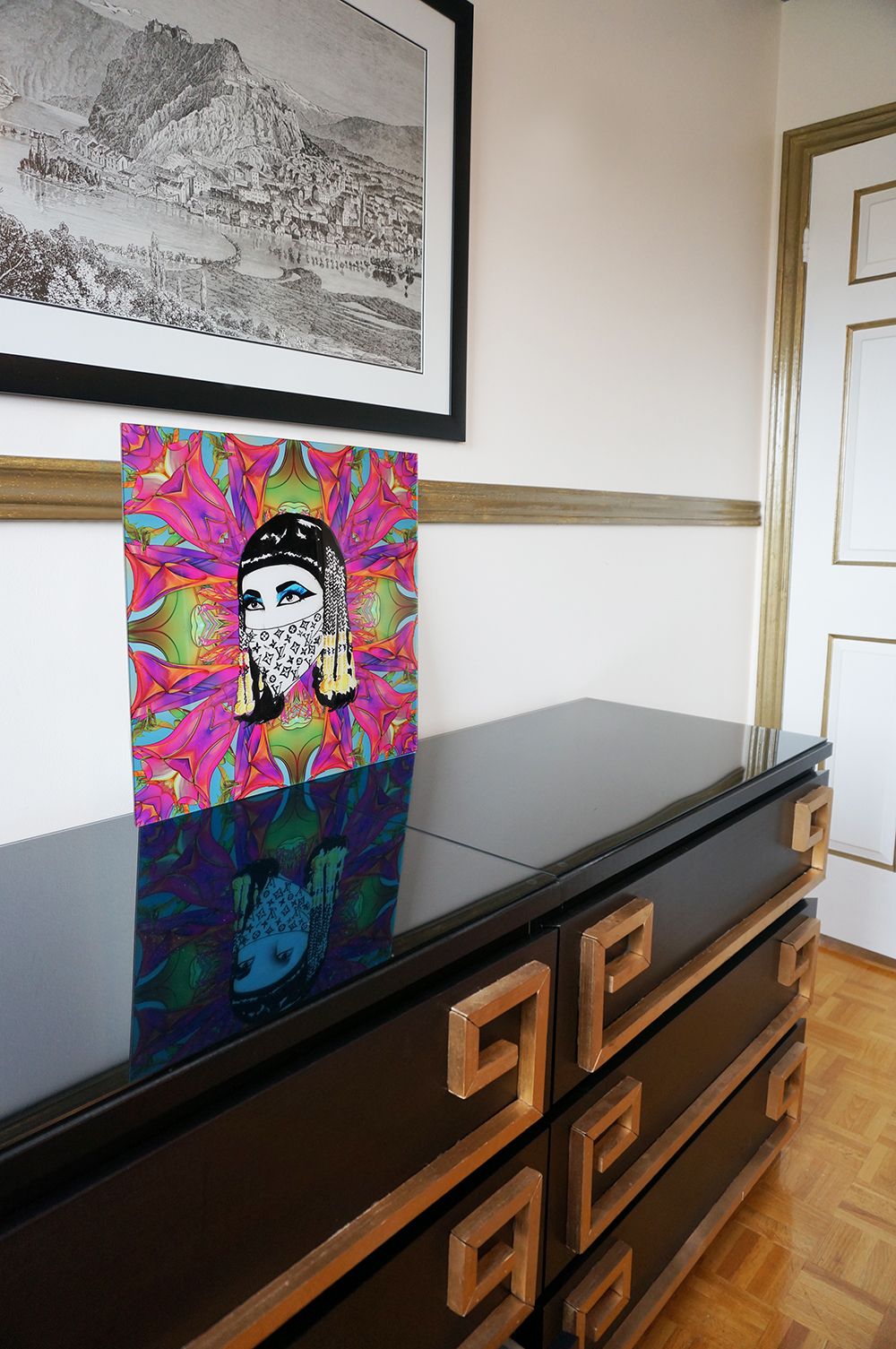 I wasn't quite sure what image to upload, so instead I took an artistic approach and using Photoshop, combined a funky Egyptian style painting with a pop art background. I chose to have it printed on a shiny, acrylic board for best results. This was my favorite finish since the bright, exotic colors really shine through and look stunning!
As soon as the package came to my door, I noticed a few things – the packaging was beyond 5 STARS. Everything was carefully packed and arrived beautifully.
The artwork came with a blue film covering it to make sure it doesn't get scratched up or damaged. This comes in quite handy while you are handling the artwork and choosing a place to hang it up so it doesn't get scuffed up.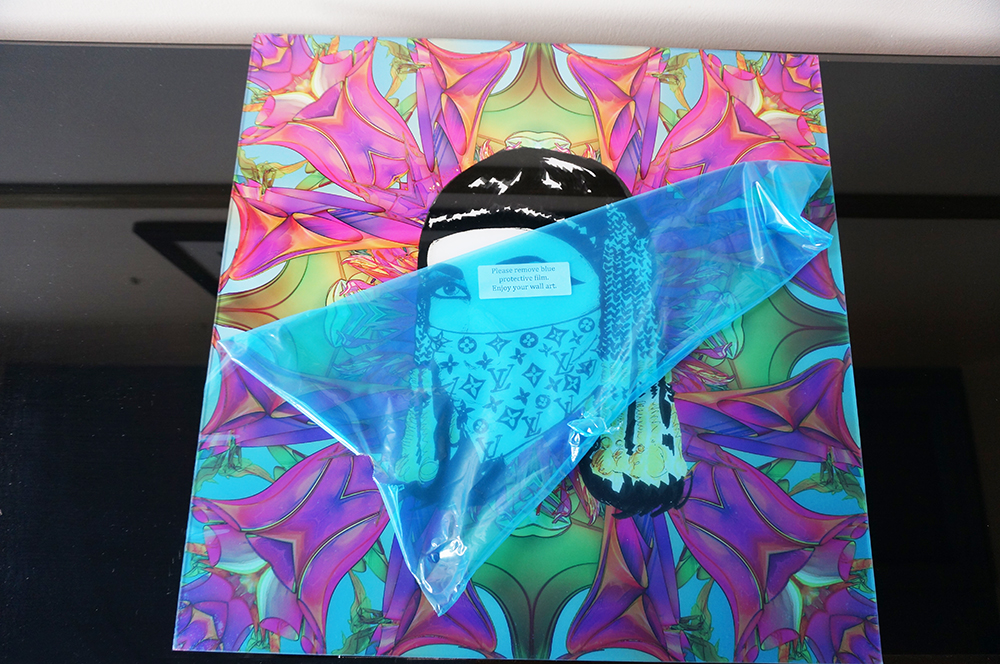 The print on the other hand turned out amazing! I was really surprised to see how the bright, vivid colors on the acrylic board look really BREATHTAKING! It's SO shiny and mesmerizing – I cannot stop staring at it!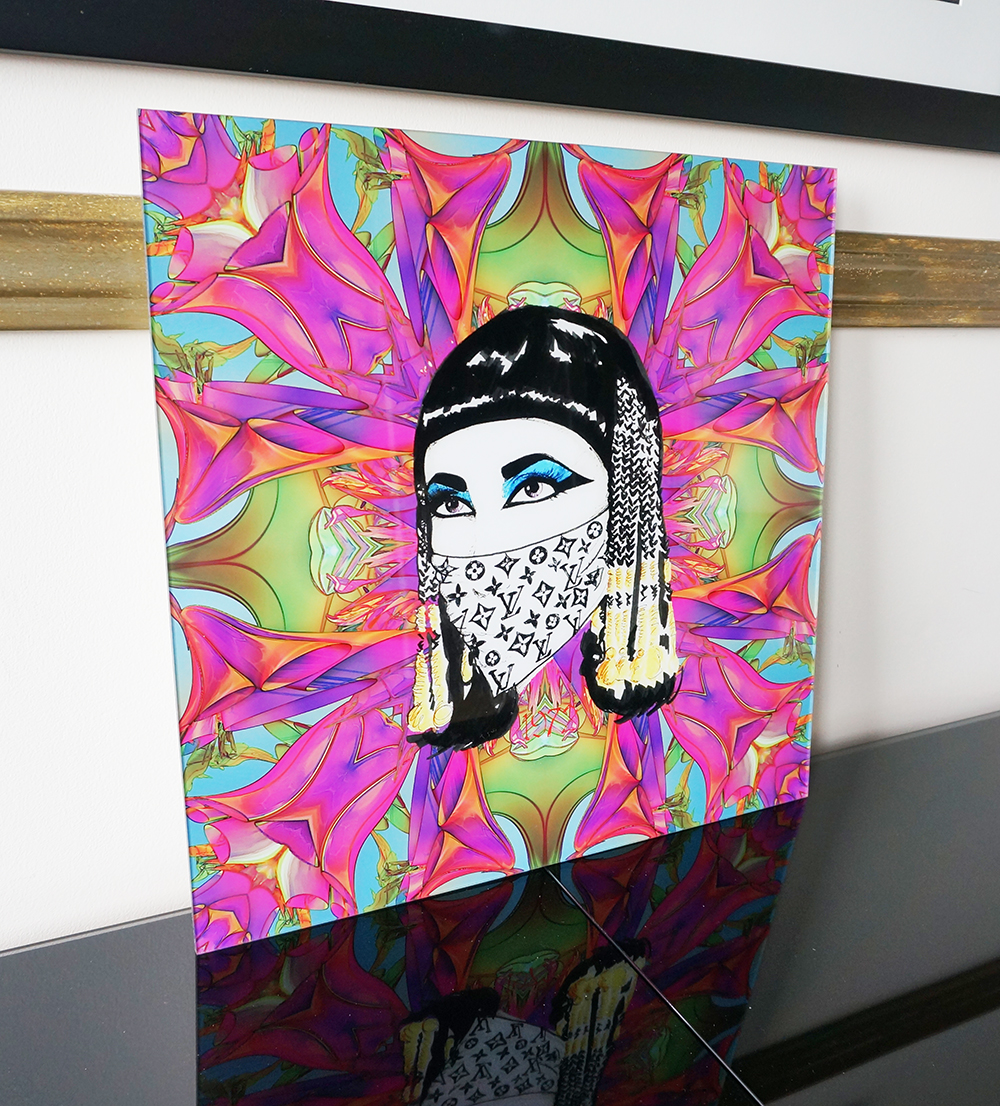 I never guessed my little Photoshopping experiment would turn out this nice – the print truly looks like a glamorous, pricey work of art!! If anyone would like the image, let me know and I can send it over so you can get the same print! Just look at those colors – WOW!!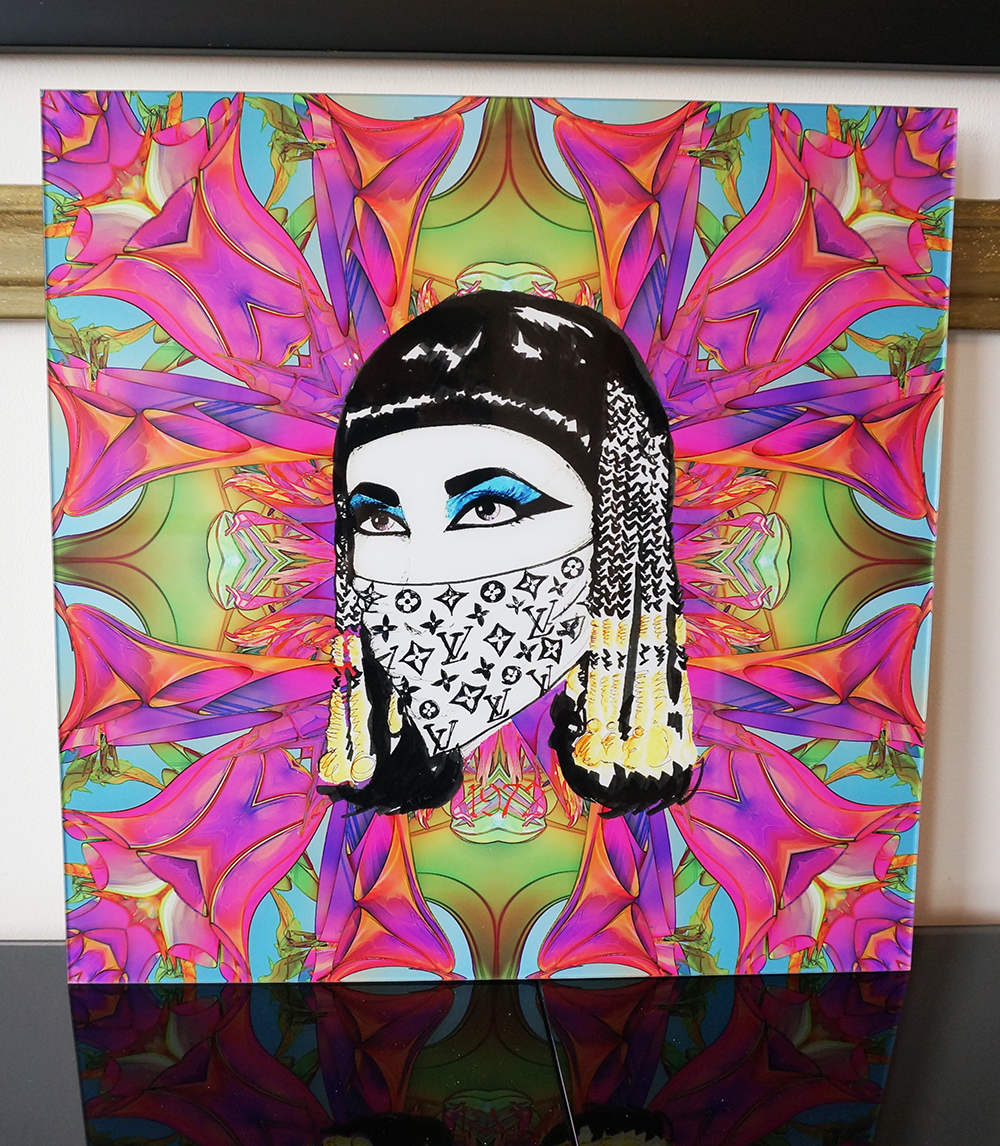 At Bumblejax you can basically upload any of your favorite images and they can mount it onto bamboo, plexiglass, aluminum, or gator board. It takes about two weeks for them to print your image and have it right to your door – and it's definitely worth the wait! As you can see, all of the prints have a sturdy wooden mounting piece at the back, which ensures it, will stay in place when hung up.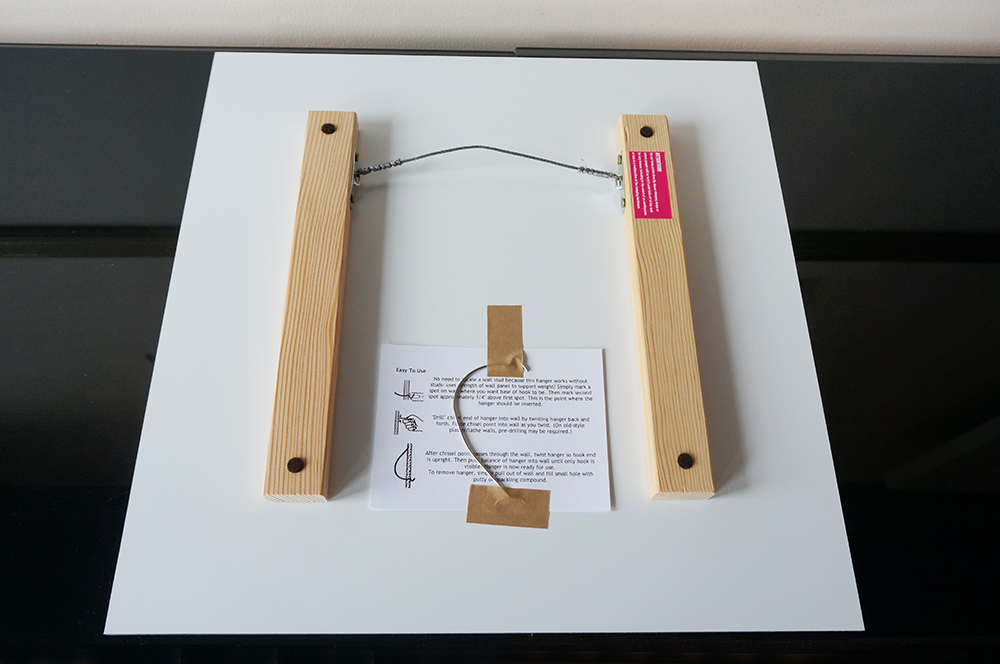 The company has been in the business for over 20 years and has a whole team of industry veterans that truly know their stuff. They really do what they know best – PRINT!
I haven't decided where I am going to place the artwork quite yet, maybe in my office or in my master bath for a POP of color! For now it looks great just sitting on this dresser alone! What do you all think? I'd love to hear your thoughts!