Home Tour: Summer Spirit Lake Michigan Cottage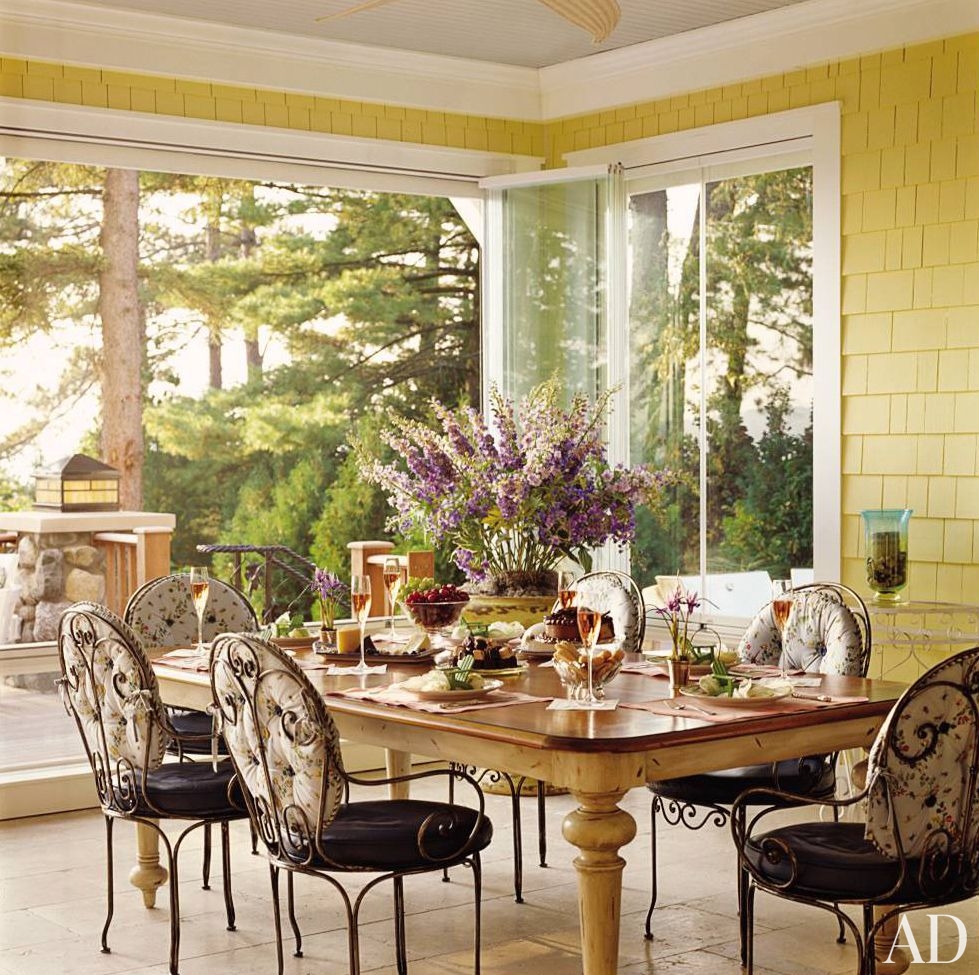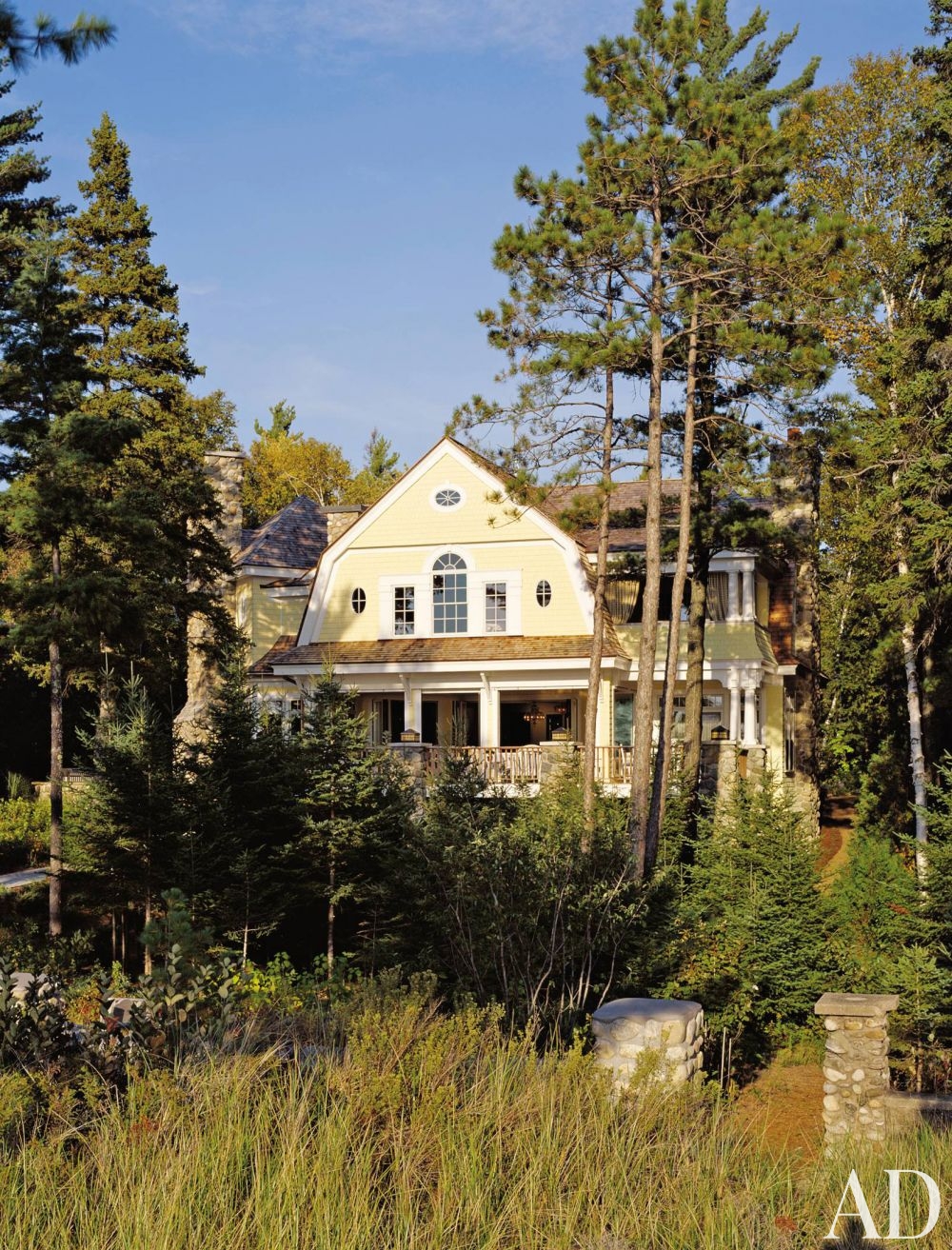 Who doesn't love going to the cottage to kick back, relax in the calming breeze and be surrounded by a thick luscious forest full of wildlife! This ingenious summer cottage is so enchanting and magical, and is graced with all the signs of summer – whicker furniture, loads of sunshine, and comfy outdoor spaces just waiting to be enjoyed. Take a quick tour of this whimsical vacation home and let all your worries drift away…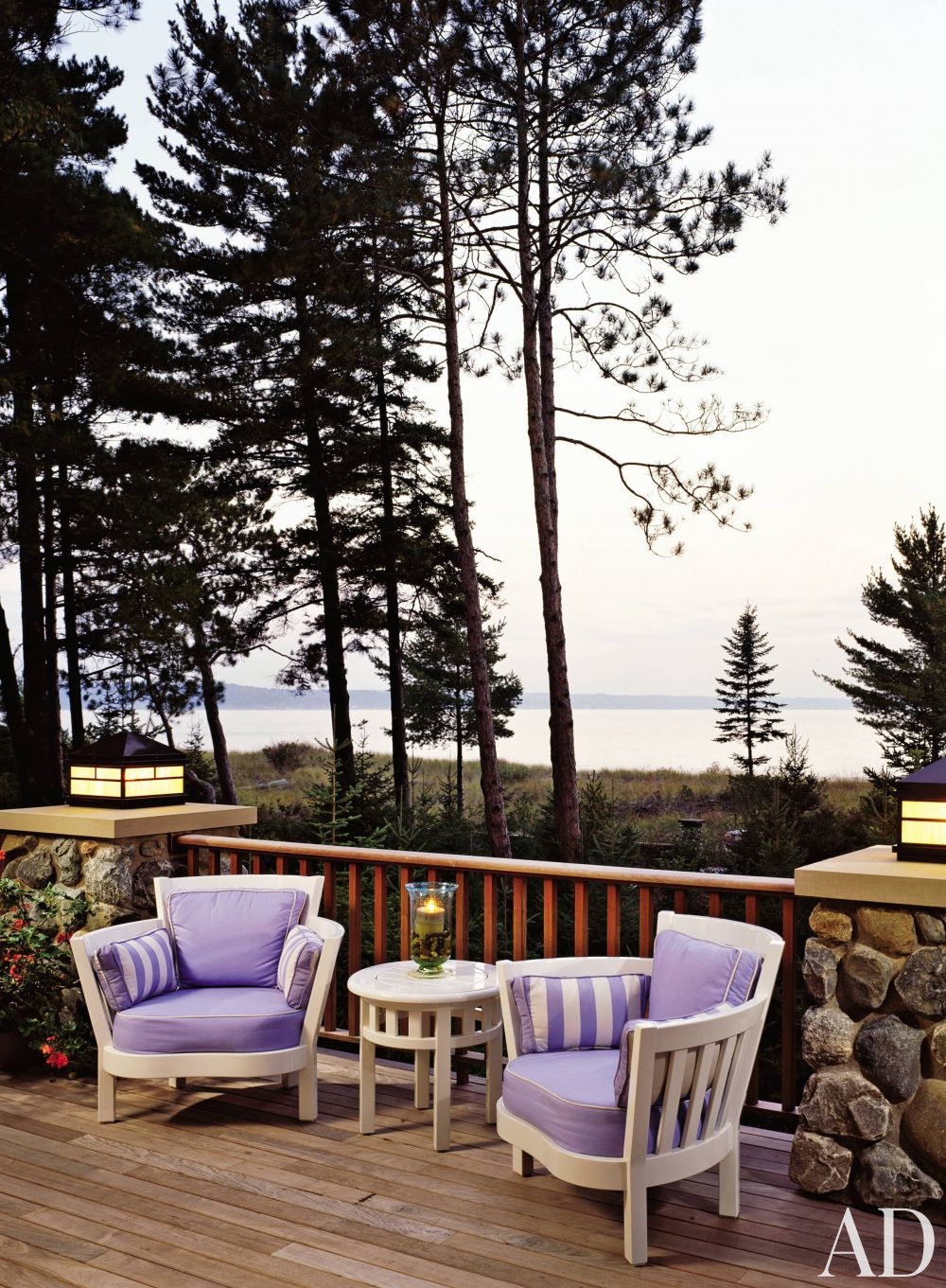 This cottage is a summer vacation home dream and boasts everything you need for a unforgettable summer vacation. If you have ever visited connecticut, you'll notice this home looks identical to the lavish Candlewood Lake realestate in Conneticut's cottage country which not to mention, would make a remarkable spot for a hidden hideaway.
The cottage's interiors were designed by Lawrence Boeder and feature lots of sunny décor like this luminous sun porch. Equipped with wicker furniture from Lyold Flanders, its great for easy entertaining and sipping fresh, cool lemonade.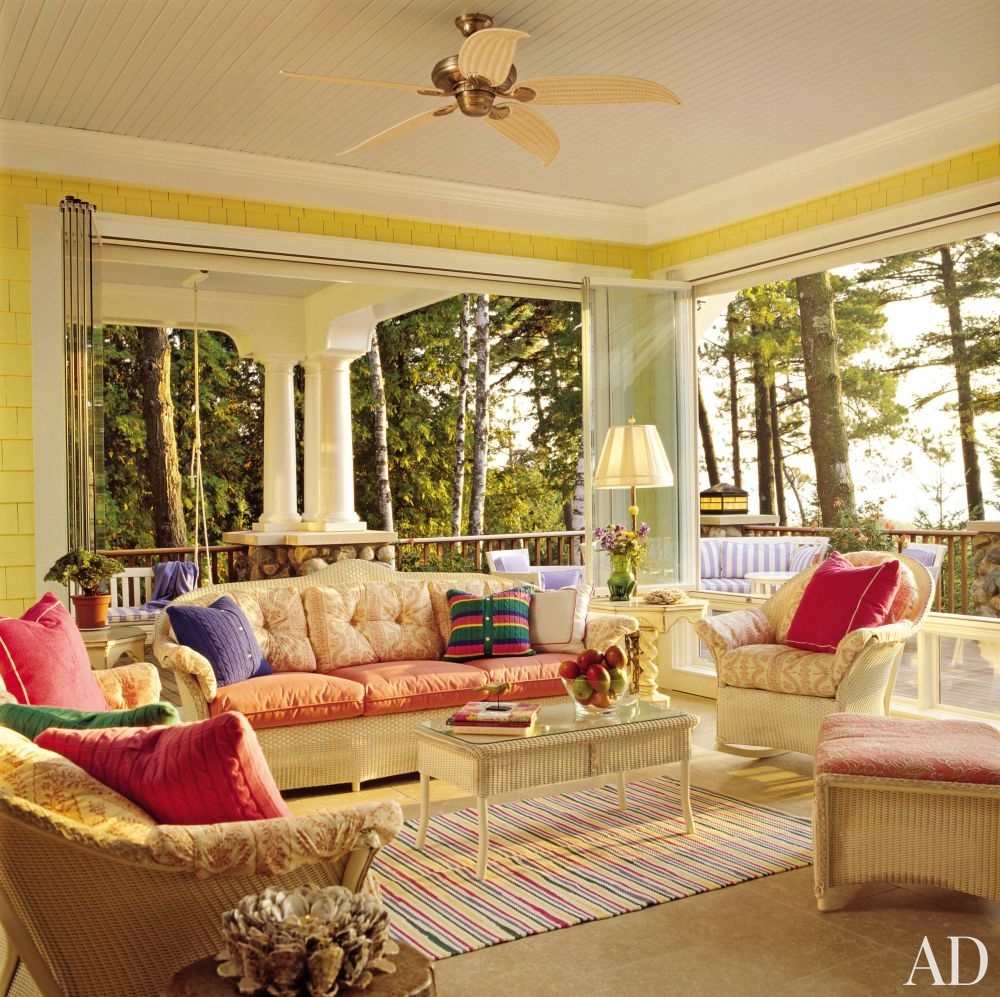 The living room perfectly morphs with the outside setting and décor. Relaxing, casual, and comfortable patterns/textures were chosen to upholster the sofas, the curtains, and giant rug. The pretty, solid wood cocktail table is from Ralph Lauren Home and the oil painting is by Pauline Palmer.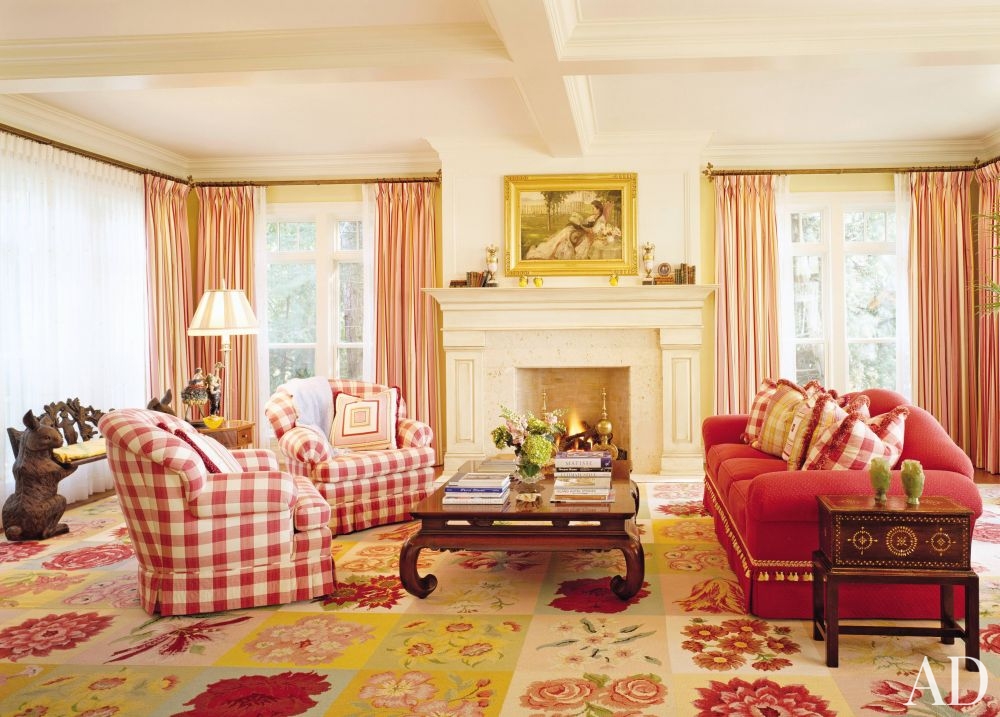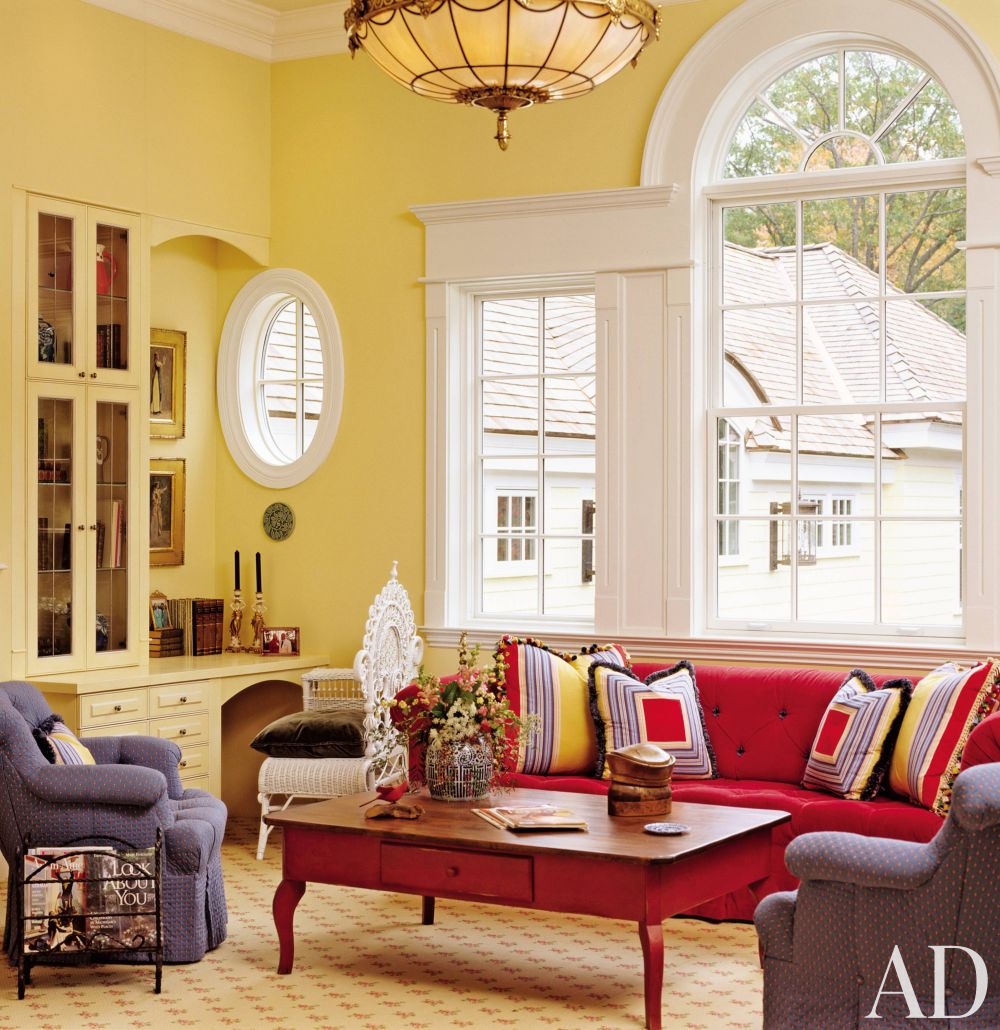 The family calls this room the Break O Day room, which serves as a morning gathering place to sip coffee and eat breakfast. The picture perfect view of Lake Michigan and warm sunshine pouring in will have you singing for warm weather!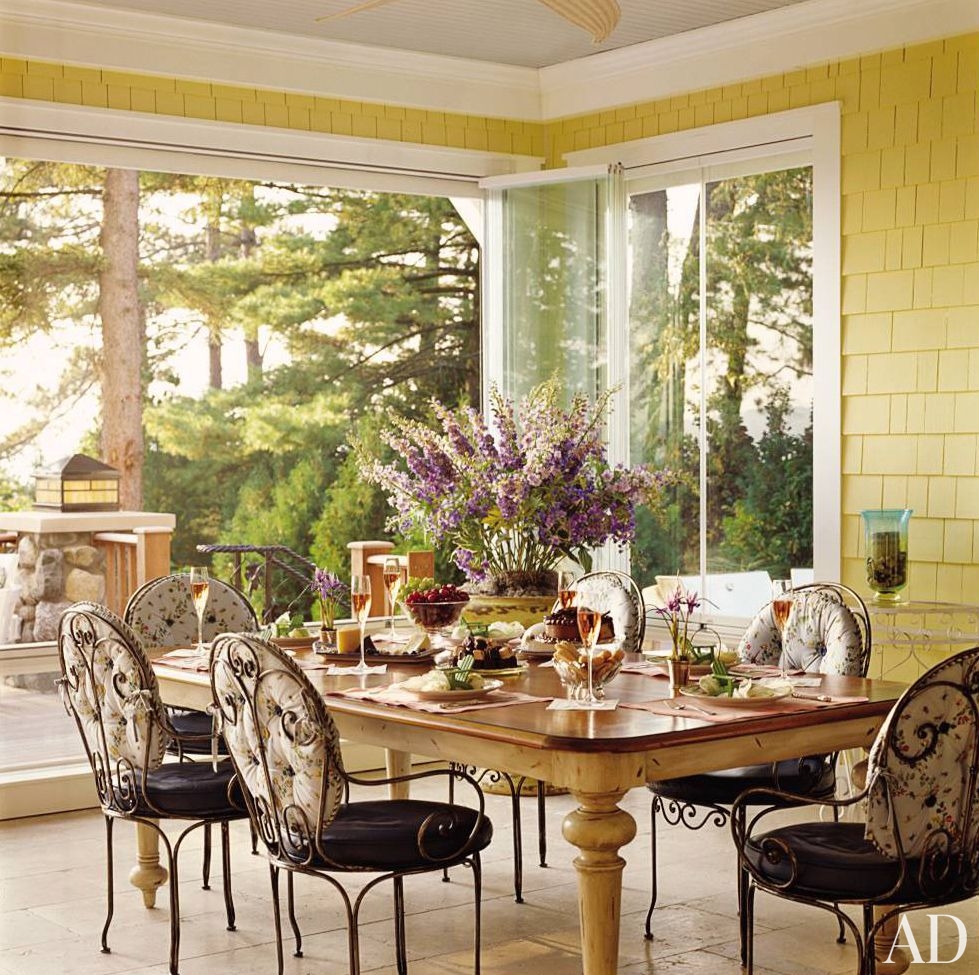 I love the cottage's relaxed, timeless style which makes you practically float from one room to the next. The cottage style kitchen is spacious with tall ceilings and perfect for entertaining a big, bustling family. The kitchen island doubles as a breakfast bar and is equipped with a heavy duty butcher slab countertop which is practically indestructible.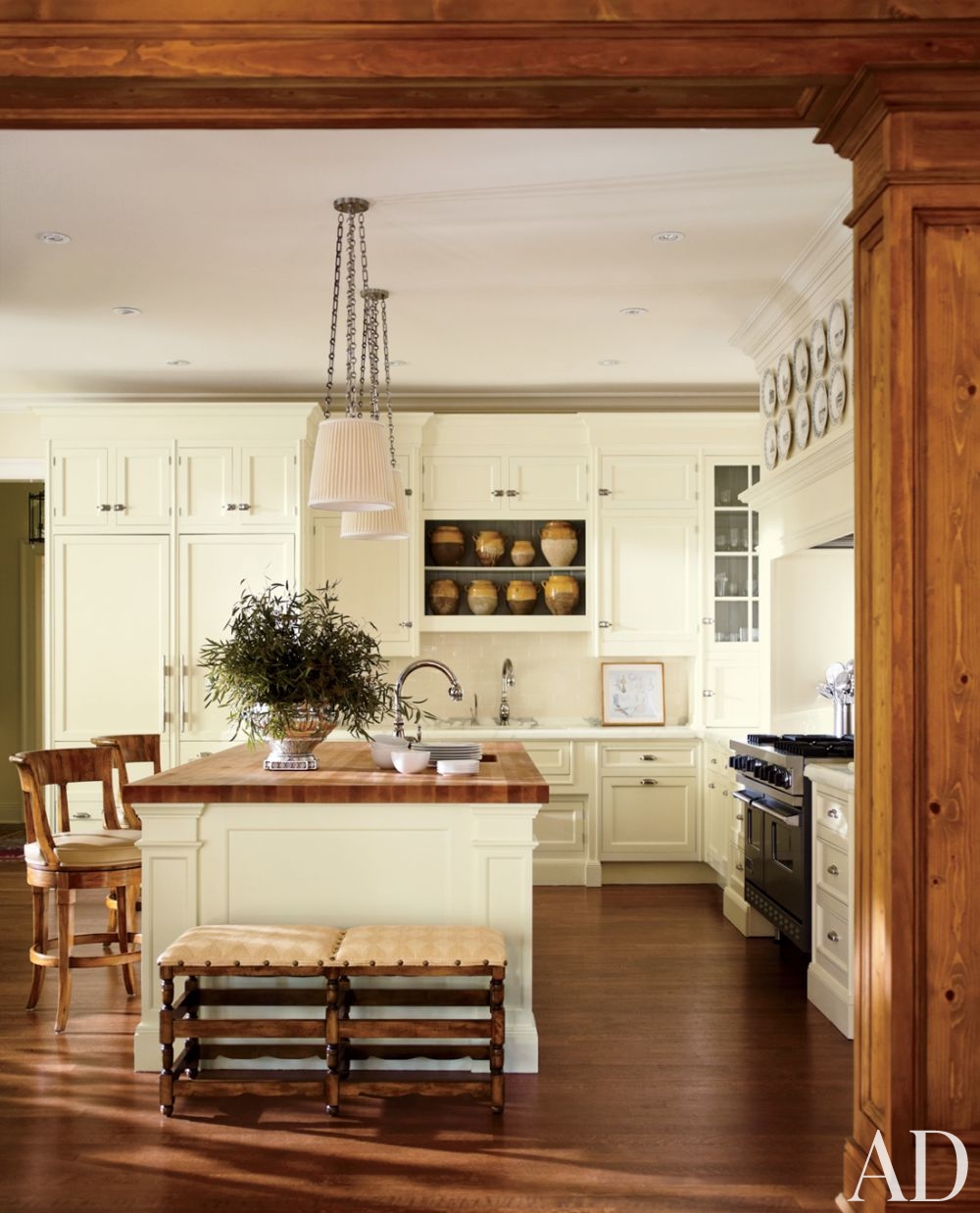 Designer Lawrence Boeder surely didn't leave out class and style in this little girl's room. A pretty chandelier and low crown moulding breaks up the exaggerated tall ceilings, making the room more intimate and cozy. Romantic French furnishings and a soft palette of dusty pinks and rose gold make it an magical bedroom graced with  elegance.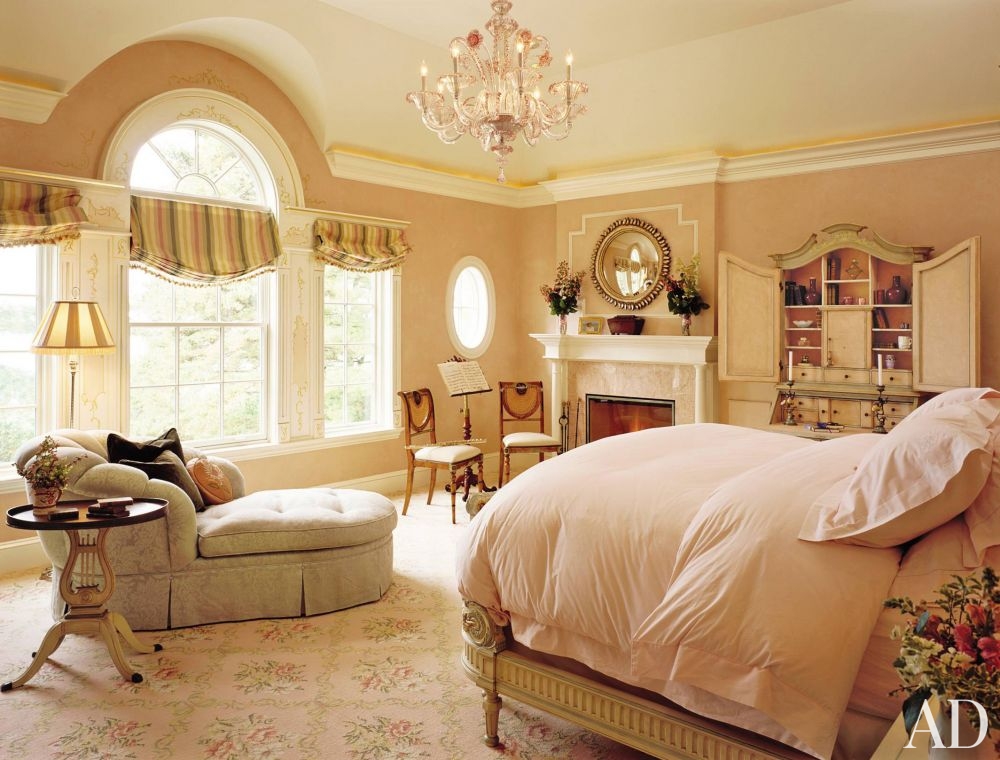 In the master bathroom marble tiles line the floors, wrap around the whole shower and perfectly align the bath tub.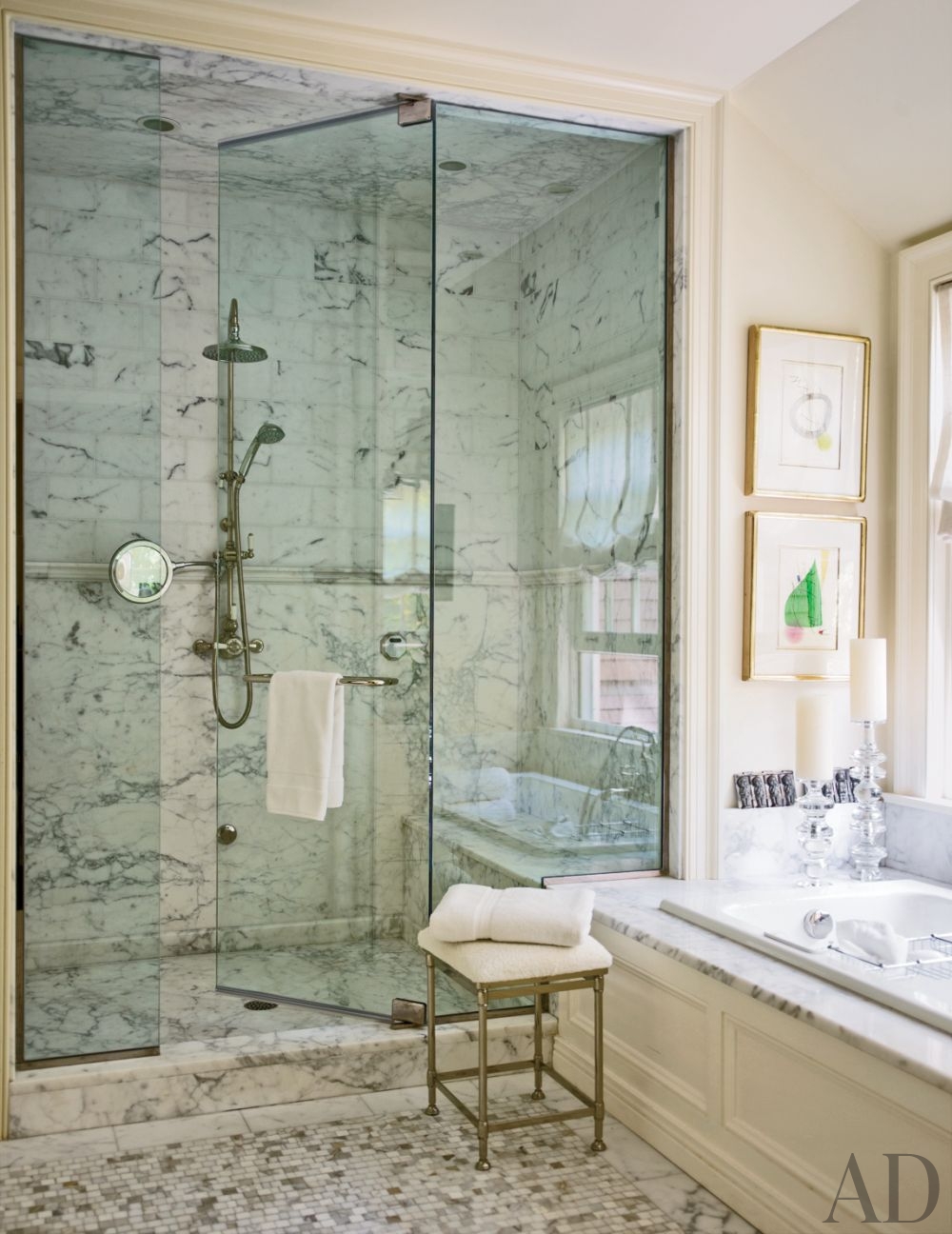 The guest bedroom has just about everything you need for a comfortable and enjoyable stay. The quirky comical painting is a nice retro touch to the traditionally styled furniture, fabrics, and patterns.