7 Punchy Colors to Decorate with for Summer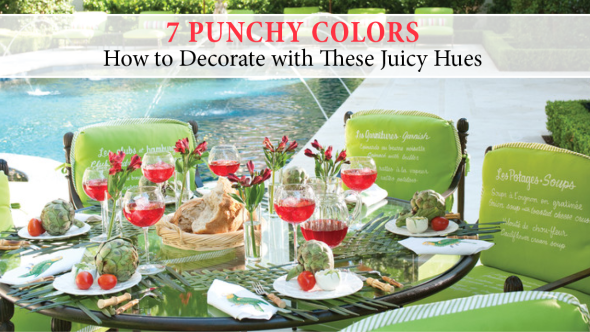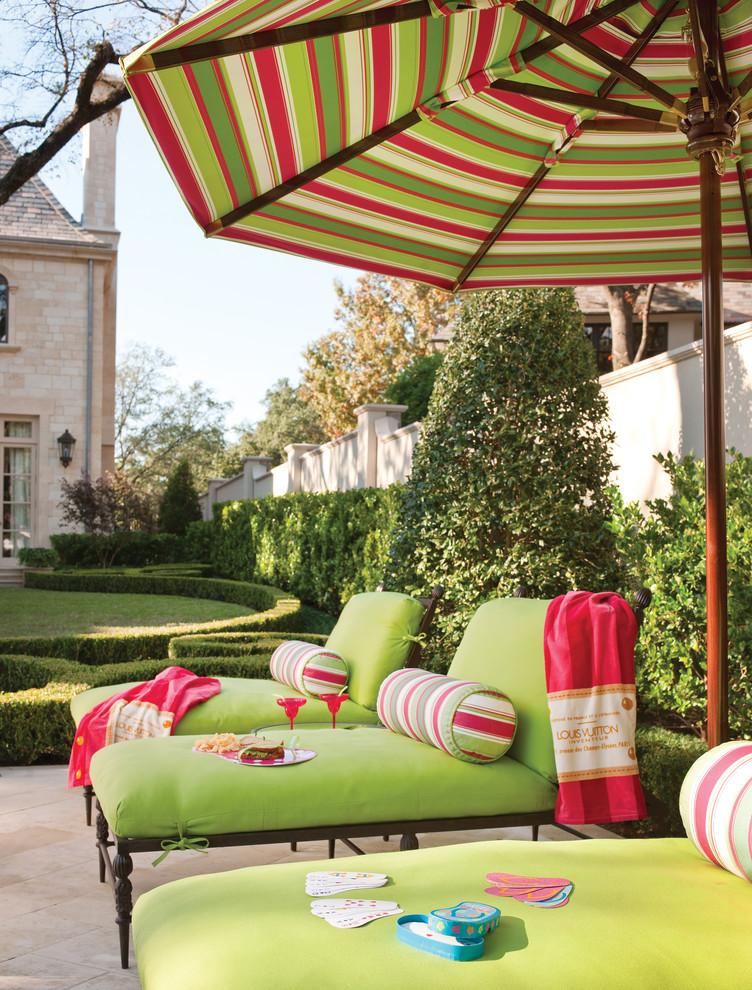 Fearless, colorful, and vivid hues are taking over traditional spaces this season and transforming them from the dreary winter blues to bold and beautiful! Create an at-home retread this summer with bright colors, patterns and tropical-inspired design for your own private at home oasis. Here's how you can use our favorite top shades of the summer and use each hue for maximum impact in your home:
Lime Green and Deep Malachite:
From lime green to deep malachite, no matter what shade you choose green is always a favorite for the spring and summer season. Update your outdoor patio cushions in a juicy green hue, and for the indoors drape some deep green curtains and gold accessories for a luxurious feel.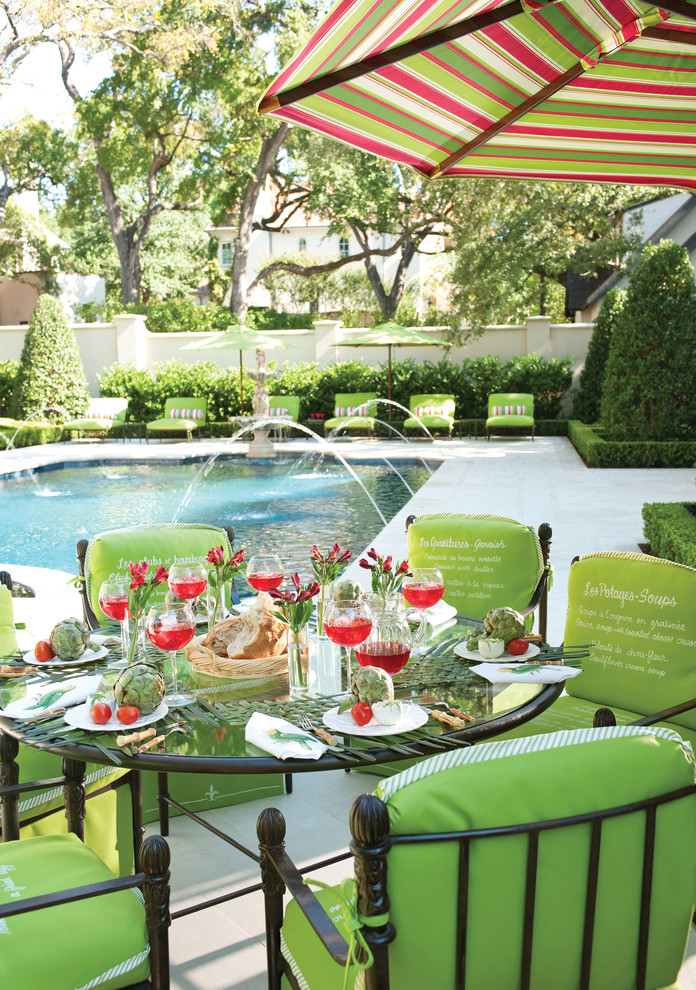 Harold Leidner Architects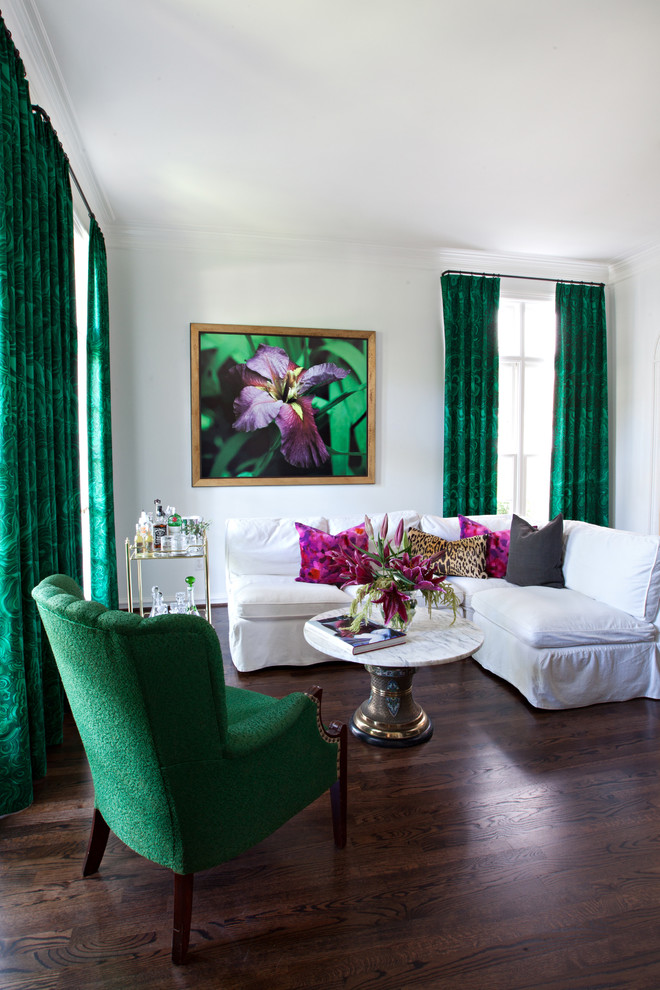 Sally Wheat
Floral/Tropical Hues and Patterns:
There is no better way to incorporate a tropical theme in your home than with tropical patterned fabrics and wallpaper! Give your sofa an update with a tropical themed slip cover, or tossing on a few throw pillows in this beautiful floral pattern. You can also try a wallpaper to get the same effect like the retro bamboo-style wallpaper below.
Gary Mcbournie
Elizabeth Dinkel
Fuschia and Watermelon Pink:
A punch of pink is all you need to get your space an instant injection of color! From bright fuschia to watermelon pink, these colors are definitely a hit this season. Give your bedroom a color lift with a new blanket or headboard in this funky hue. Also try hanging up new curtains or re-upholstering small pieces of furniture like stools and ottomans. Remember, if you are working with a striking color like fuschia a small dose goes a long way and creates more impact than over-using the color.
Gary Mcbournie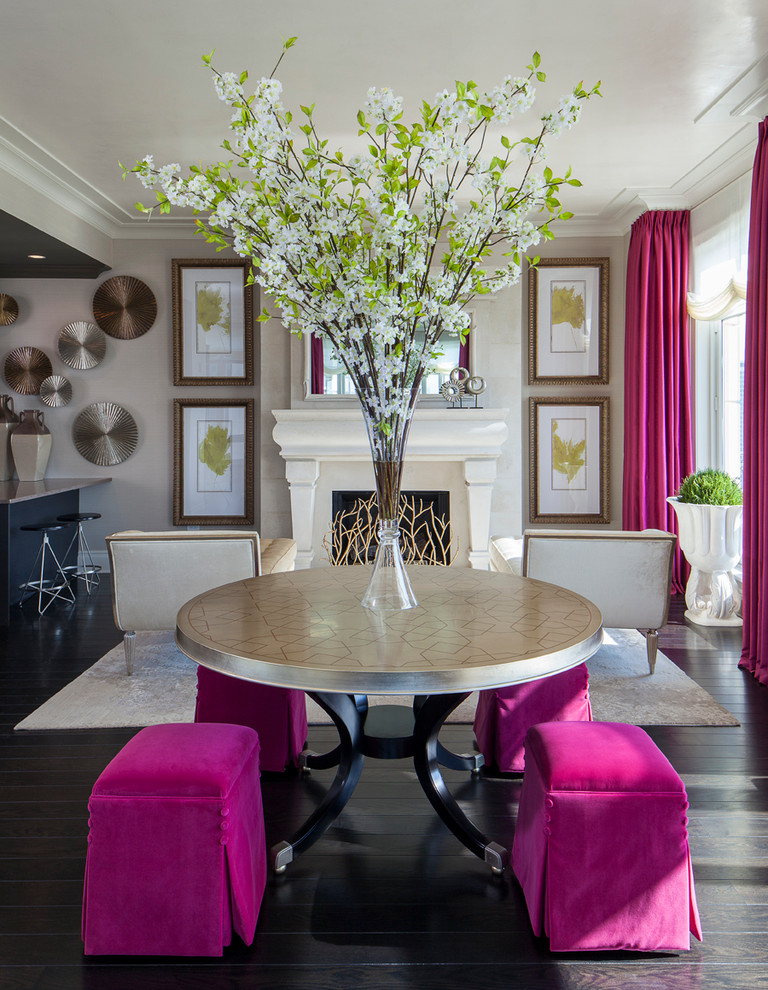 Anthoy Michaels
Bright Cherry Red:
It's definitely a good way to decorate with the colors of in-season fruits like cherry red! This bright color demands attention so ensure to use it in all the right spots. If you are trying to highlight a focal point like a lovely painting or a sofa in the center of your room, place two pillows on each end of the sofa and a bright cherry red floral arrangement in the middle. This way, you create a balance and stick to symmetry which shows off your focal point to all its glory.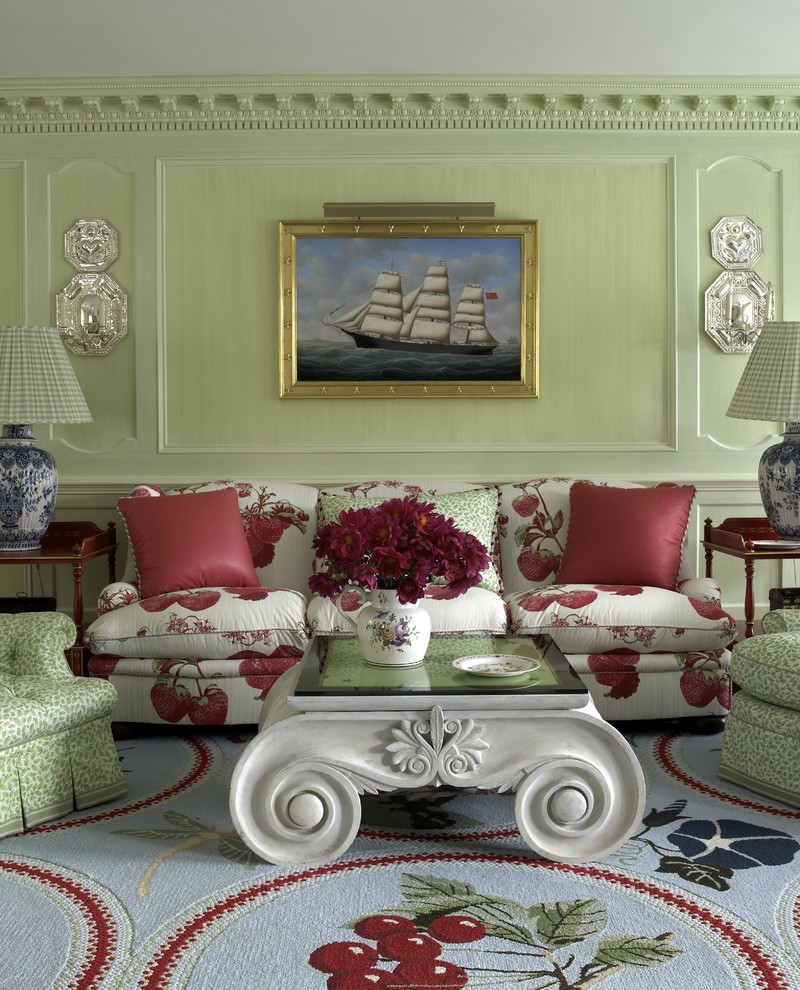 Anthony Barratta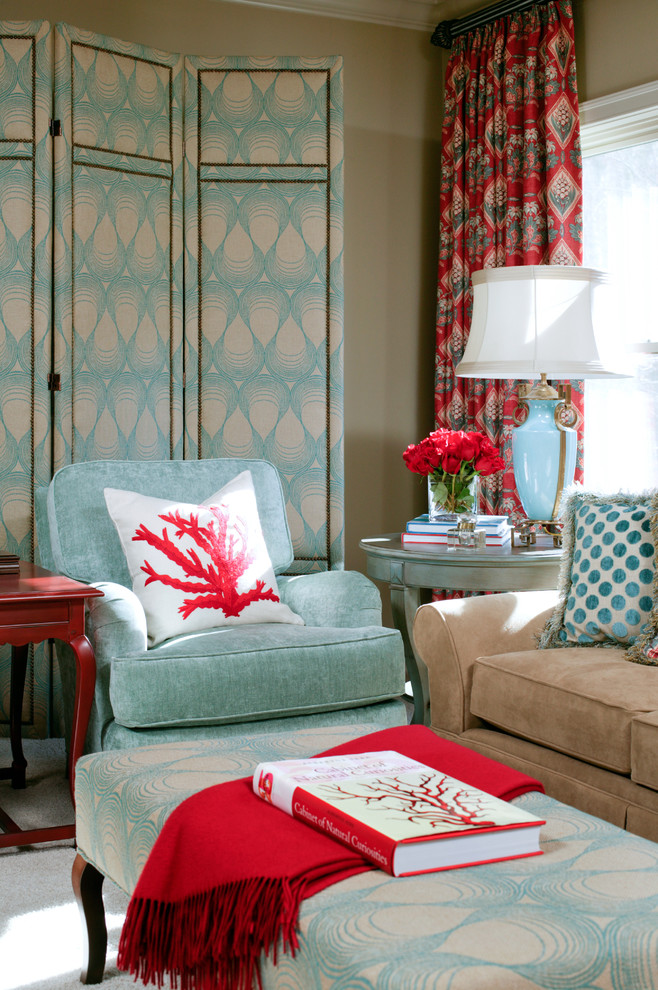 Tobi Fairely
Exotic Turquoise:
An exotic hue like turquoise is a show-stopping color and one of my favorites! Use it in places that need a little boost of life and color. A newly upholstered headboard in this bright hue makes an easy DIY and quickly gives a bland bedroom a whole new look. You can also sprinkle this color throughout your home with accessories like bathroom towels, trinket boxes, and even turquoise rock jewellery on a dish makes a lovely accessory.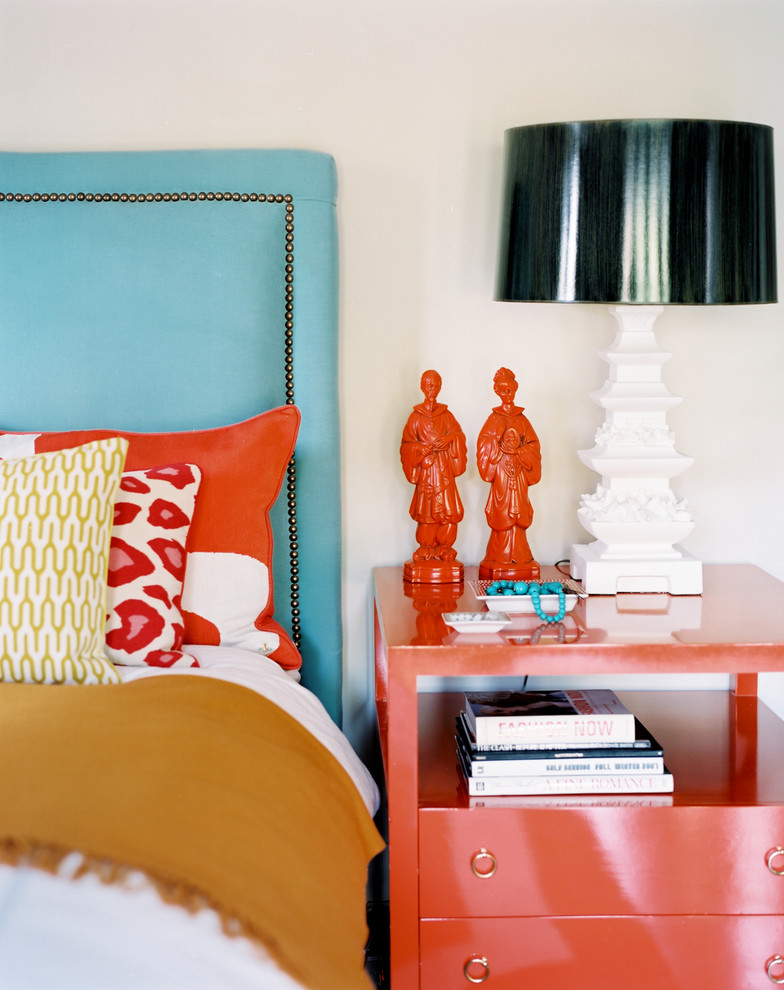 Betsey Burnham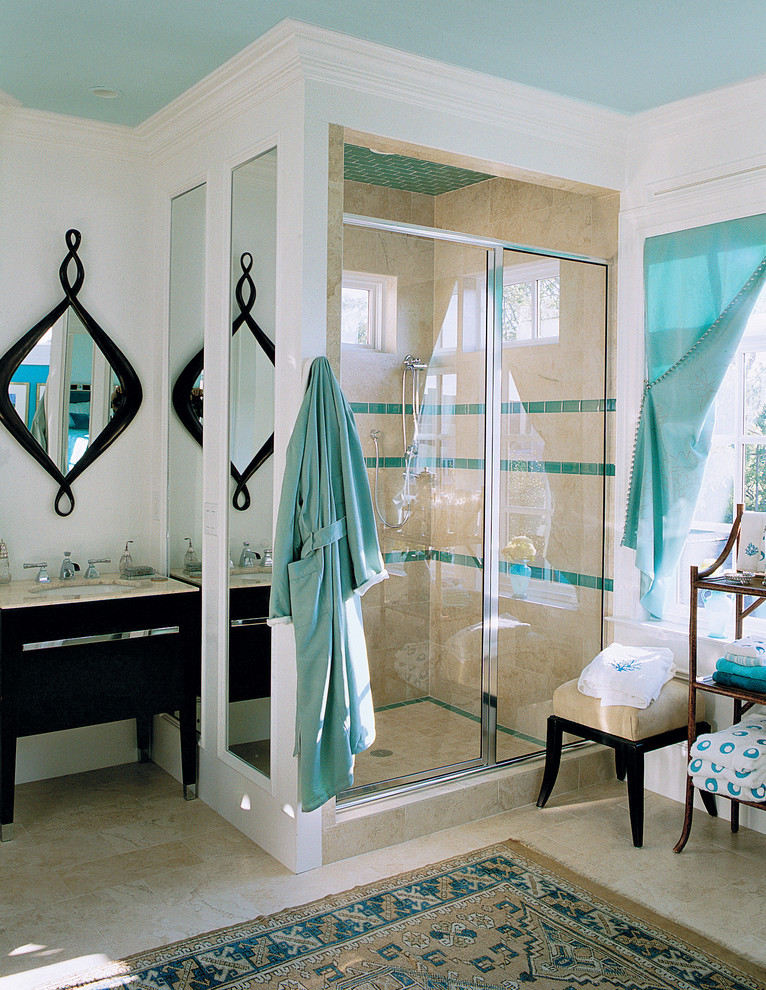 Tobi Fairley
Ocean Blue:
Feel the breeze of the ocean with a nice, cool blue shade. I love the look of a blue ceiling since it instantly cools down a room and makes you feel like there is a gorgeous, clear sky above! If you are opting for this choice, keep the rest of your walls a muted shade like cream, or a soft yellow to keep things balanced and make room for eye-catching accessories.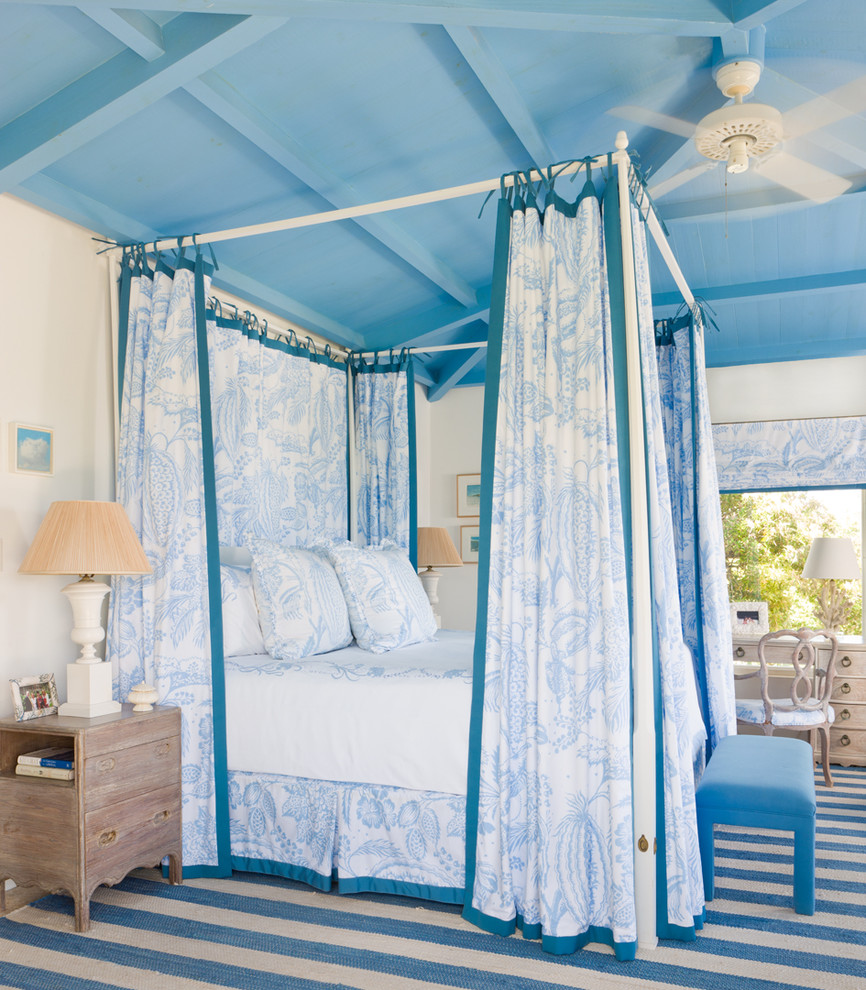 Gary Mcbournie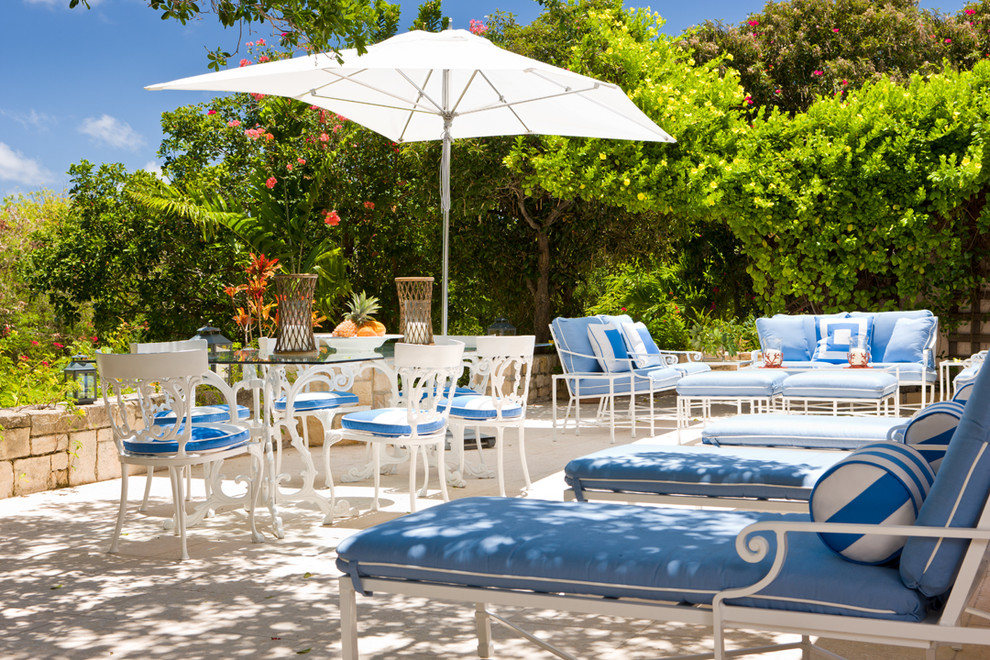 Gary Mcbournie
Sorbet or Intense Yellow:
Whatever shade of yellow you decide to use, keep in mind of the energy you are trying to create in your space. A muted sorbet yellow shade like the egg shell line from Trade Paint Direct makes a relaxing, dreaming ambience, while a shocking neon yellow hue calls for attention and energy. What I like about painting my walls a yellow shade is that there is an instant lighting boost in the room. Not not only does it make a room seem visually brighter, but it also promotes a warm, naturally sunny light throughout.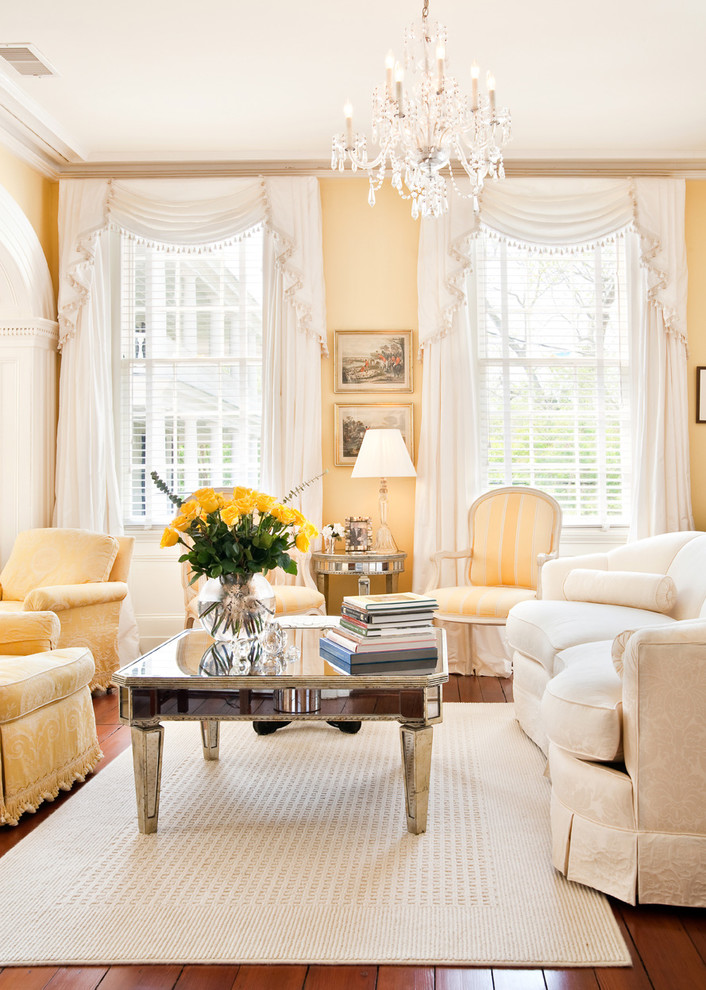 MW Hunter Design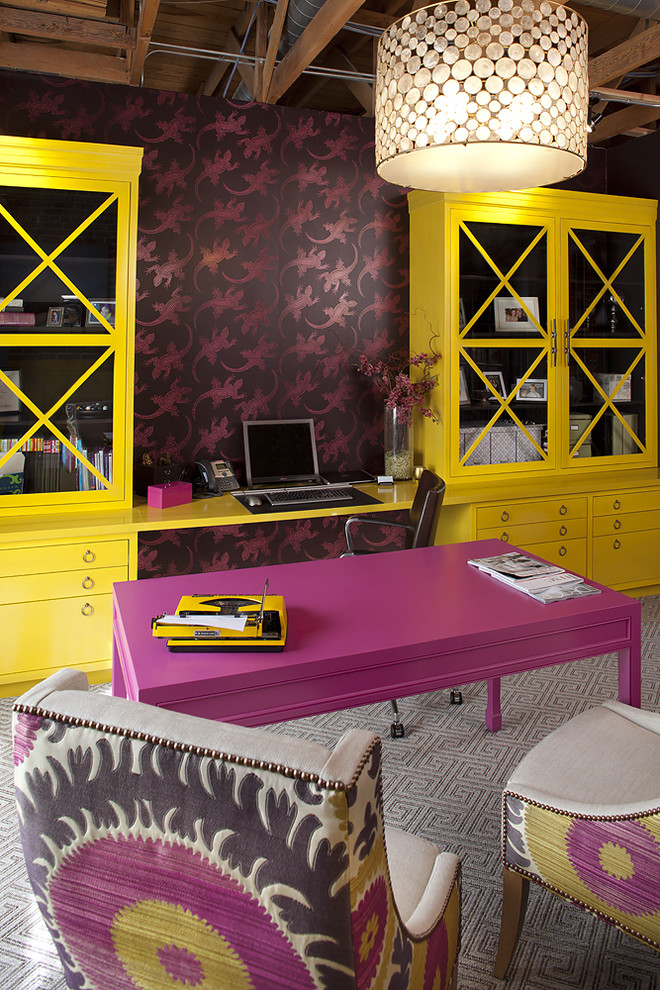 Tineke Triggs