Home Tour: Heavenly Sunshine Villa in Mexico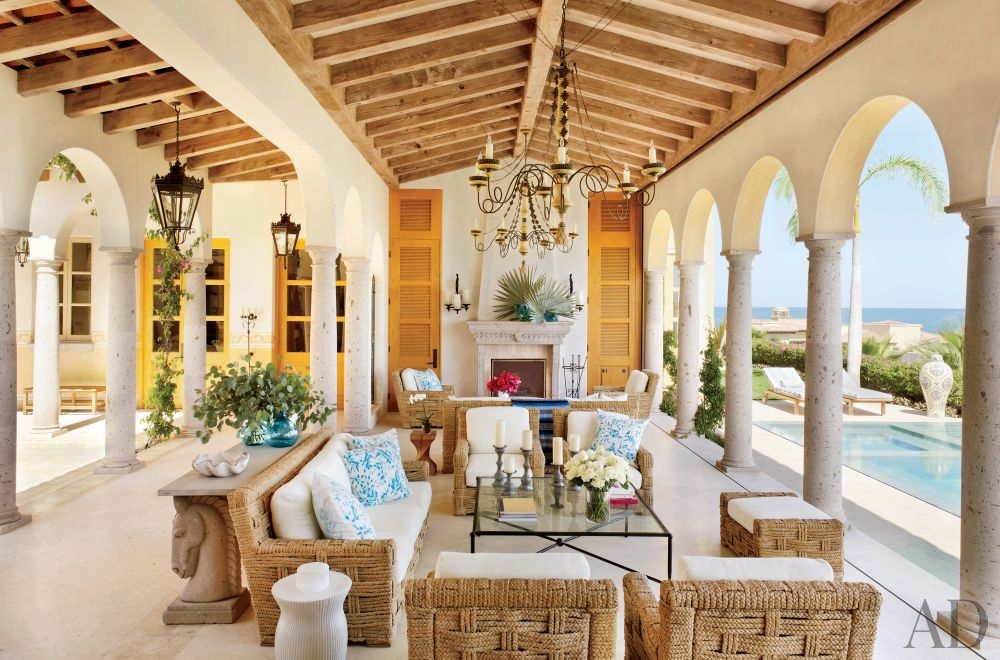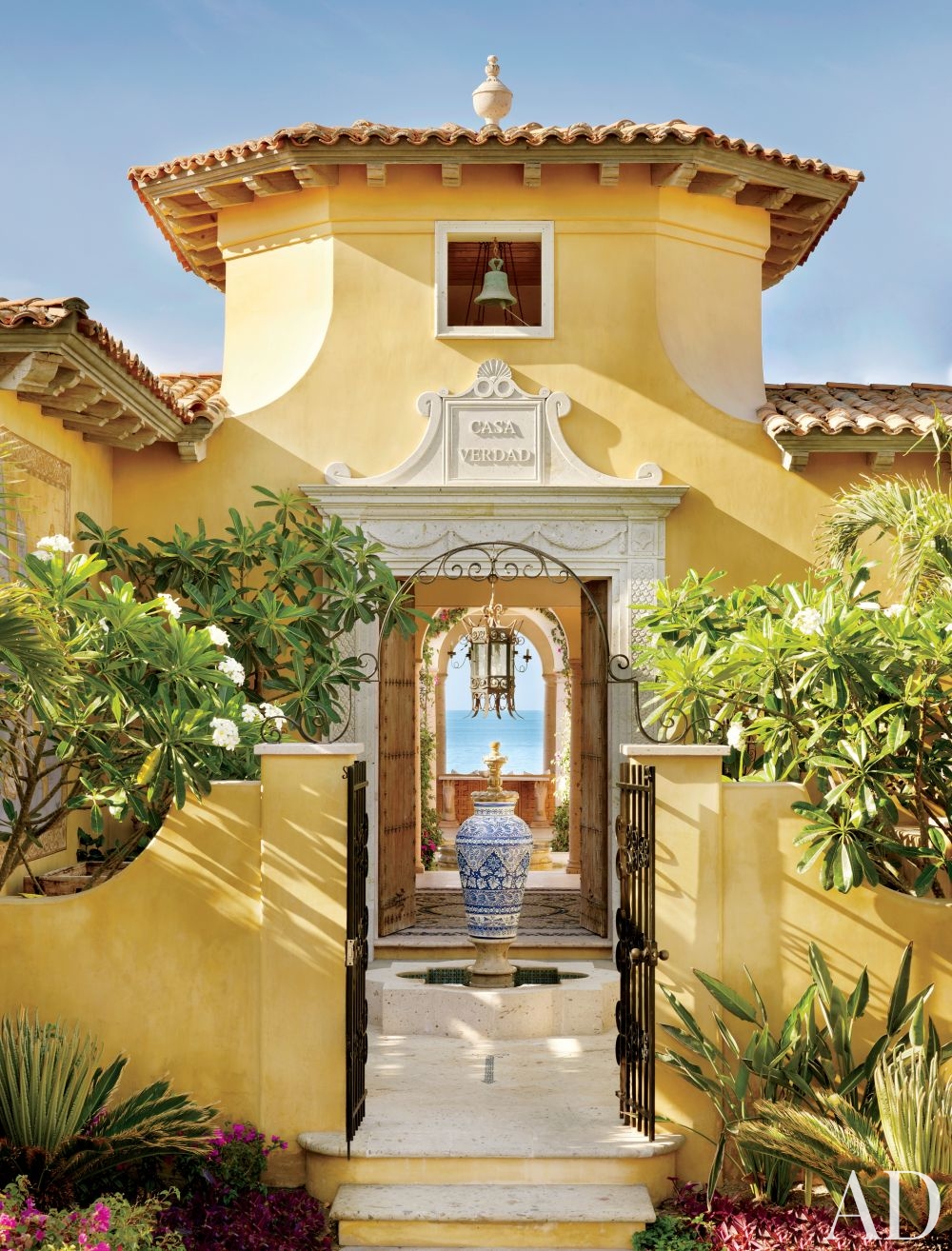 This gorgeous Sunshine Villa located in San José del Cabo, Mexico, is the perfect Palladian-inspired home to relax and take a break from the bustling city. With spring in full swing and summer just around the corner, it's time you take a break from a long, dreary winter. The home just boasts with color, natural sunlight, greenery, and positive energy!
Architect Stephen Morgan designed this villa to feel like a retreat with a beautiful grand view of the ocean resting atop a cliff in Mexico's Los Cabos. The home is wrapped in a sunny yellow exterior and surrounded by lush palm trees that fit in perfectly with the home's style and ambience.
What I love most about this Mexican villa is that everything is designed and decorated to look completely natural and seamlessly fit in with Mexico's natural surroundings. From the grand cantera stone pillars, fountains, Vusta Flooring, rustic and woven furniture, this villa is without a doubt a gem hidden in Mexico's gorgeous wilderness.
Designer Marshall Watson made sure to make the home as authentic as possible, paying attention to the tiniest of details. In the bedroom he included an antique Spanish trunk, abaca rug, and throughout the rest of the home he used ipe wood furnishings all purchased and handcrafted in Mexico. The stone fountain is paved and encrusted with handmade cement tiles, all from Mexico. The cream tiled flooring was the perfect choice and beautifully reflects the sun's glare and makes the home seem even more brighter and spacious. Take a look: