All That Glitters is Gold – 10 Drop-Dead Gold Bathrooms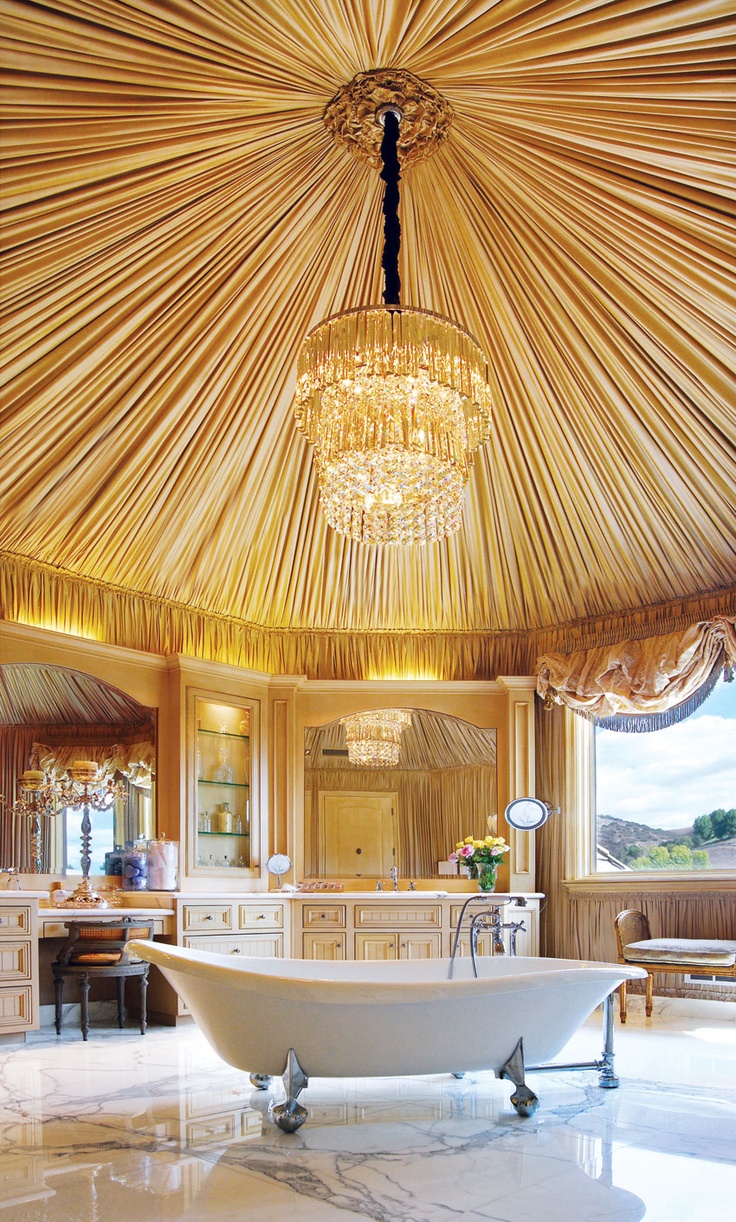 Gold, black, and white is the perfect color combo to try out this season for your next bathroom makeover. There is something about gold that gives a room extra little oomph, creating a luxurious, posh atmosphere no other color can do. With the right eye for detail and accessories, you can use this color to your greatest advantage this spring. Here's how:
Get the Perfect Reflection
Still stuck with that builders mirror from when you first moved into your home? Trash it and never look back! Purchase a gold-framed beauty for an easy bathroom update. Since you are limited with wall space, opt for a decorative gilded frame to make your mirror double as wall art!
Accessorize
Update your existing bathroom's hardware with gold finished knobs on your cabinets, doors, and faucets. If you are going to swap your shower hardware, make sure to do a quick check on your shower pump to ensure everything is running smoothly before installing anything – this is vital for older homes.
Top to Bottom with Stripes
Black and white stripes add an electric, rebellious vibe to a space and look especially great when paired with gold mirrors, hardware, and lighting.
Wallpaper it!
Roll out a fresh wall covering with gold motifs like a tropical floral pattern with gold leaves and flowers. You'd be surprised at what a metallic wallpaper can do to a room!
It's all in the Lighting
The perfect lighting can work wonders for your space and even for your face when doing your makeup! Consider a gorgeous chandelier with soft bulbs to make you look your best, and create warmth in your bathroom. There is nothing worse than having harsh over-head lighting that shows ever piece of dust on the floor and every pore on your face!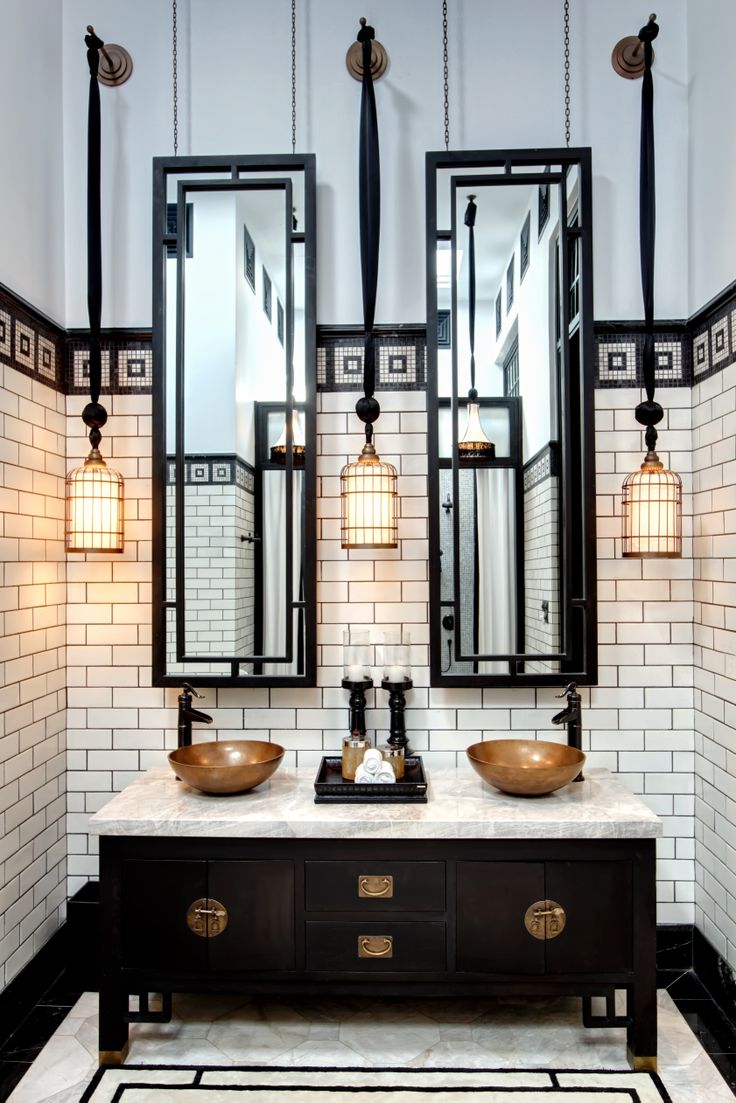 Via Pinterest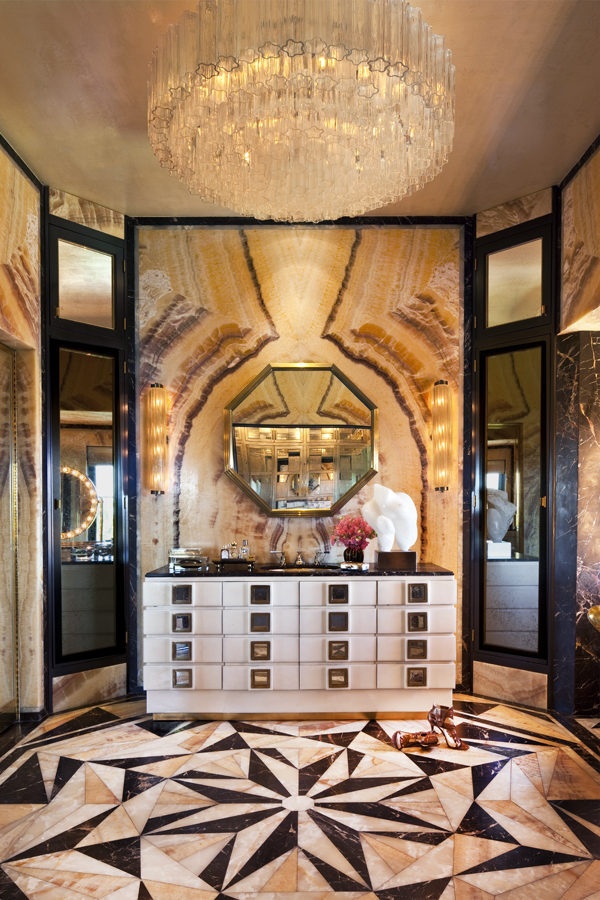 LA Racked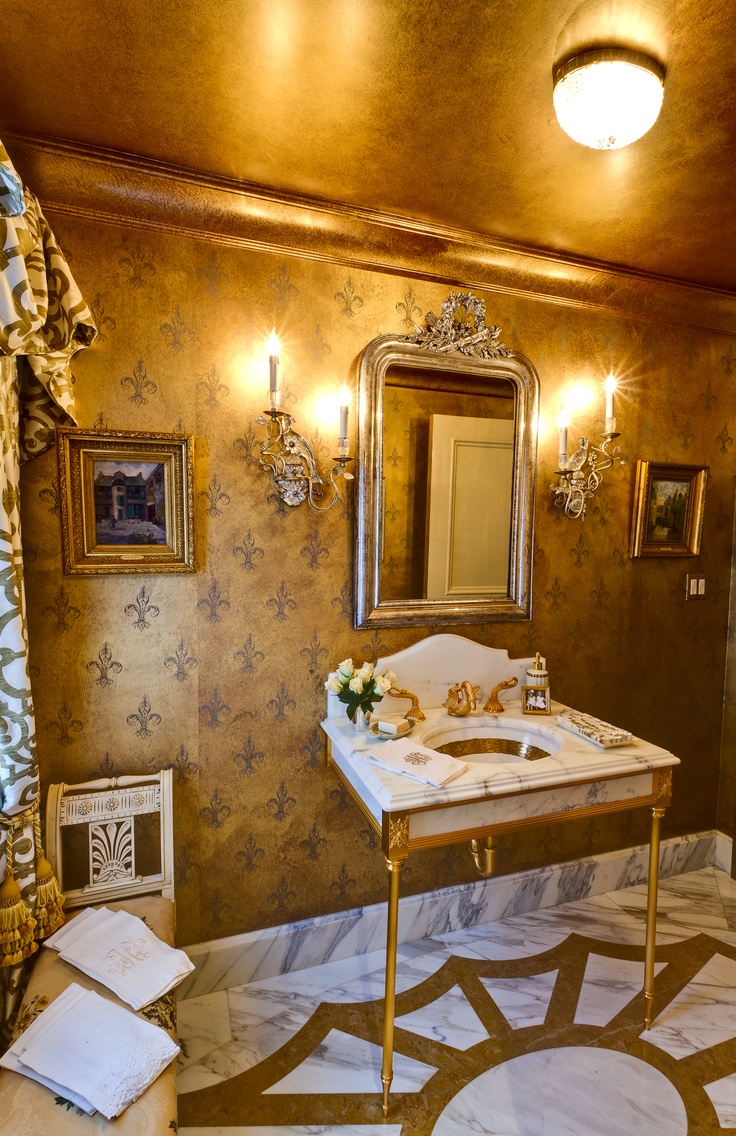 Jennifer and Fred Heebe
Bear Hill Interiors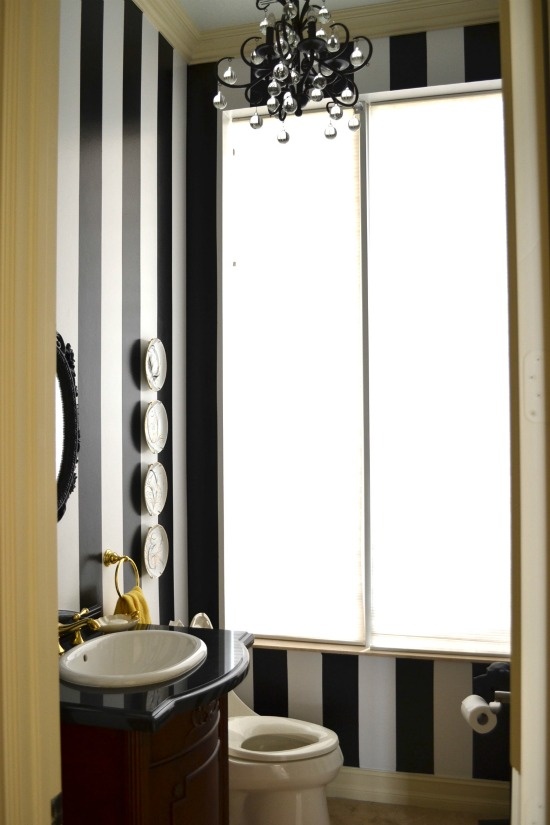 The Decorista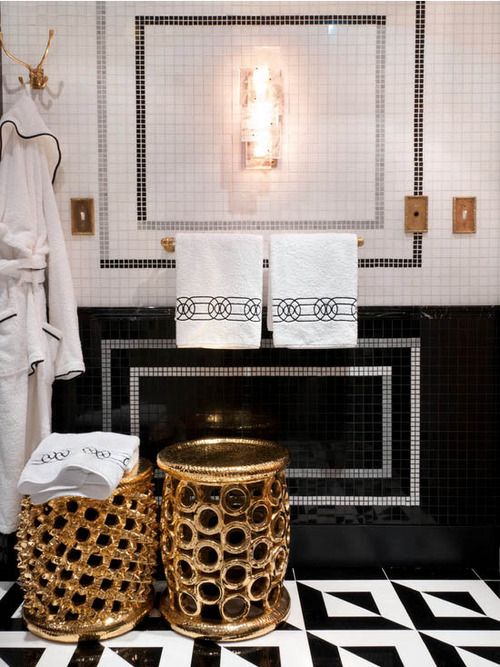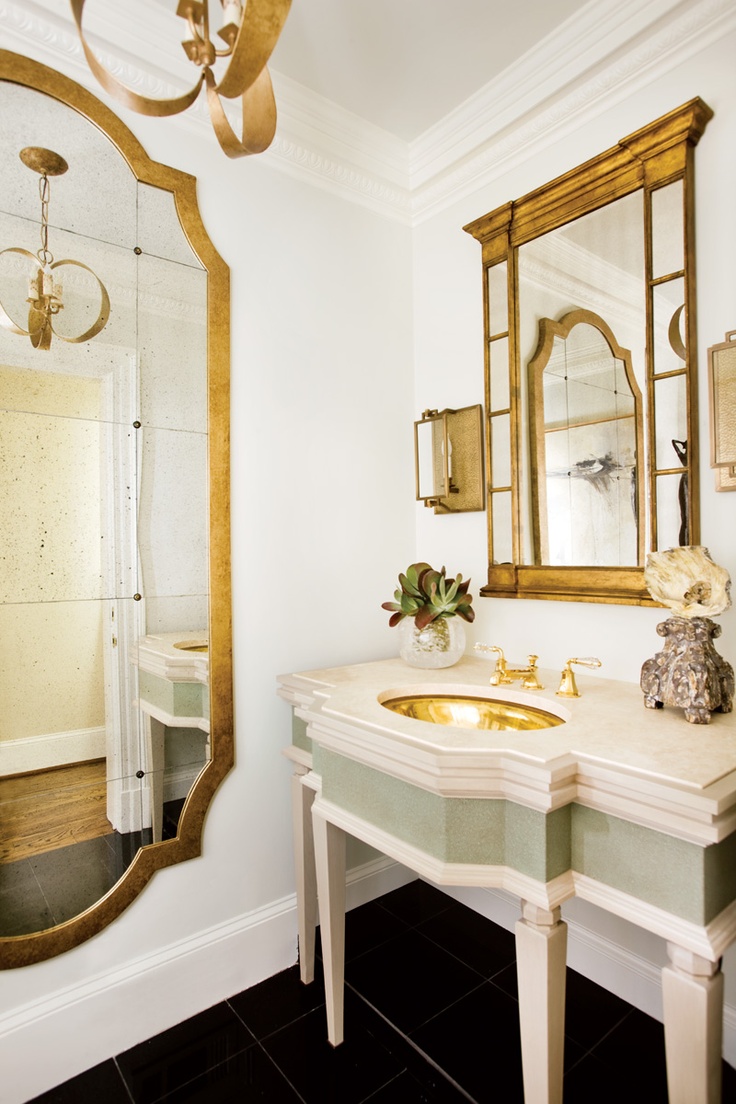 The Enchanted Home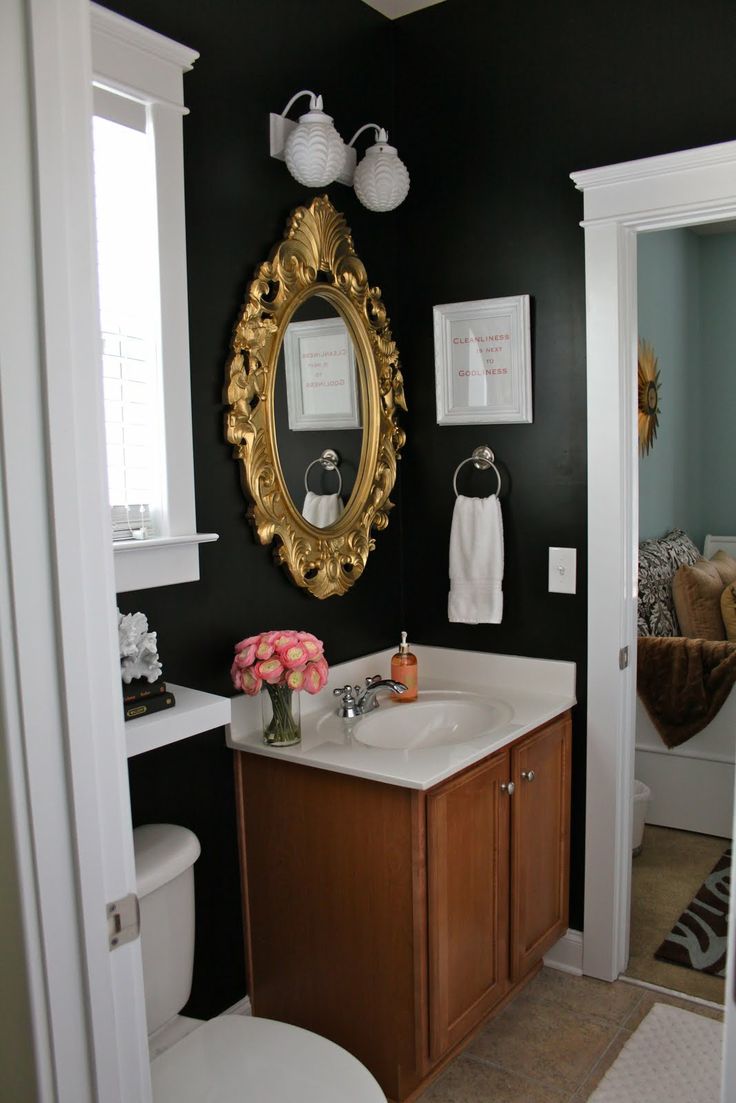 The Inspired Room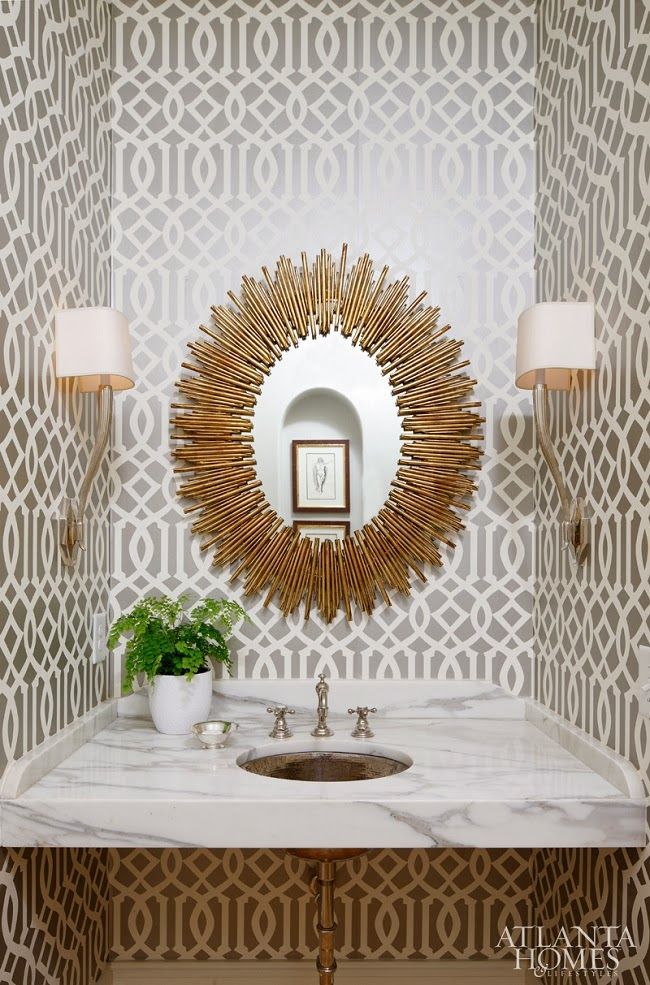 Atlanta Homes