Professional Cleaning Tips for your Carpet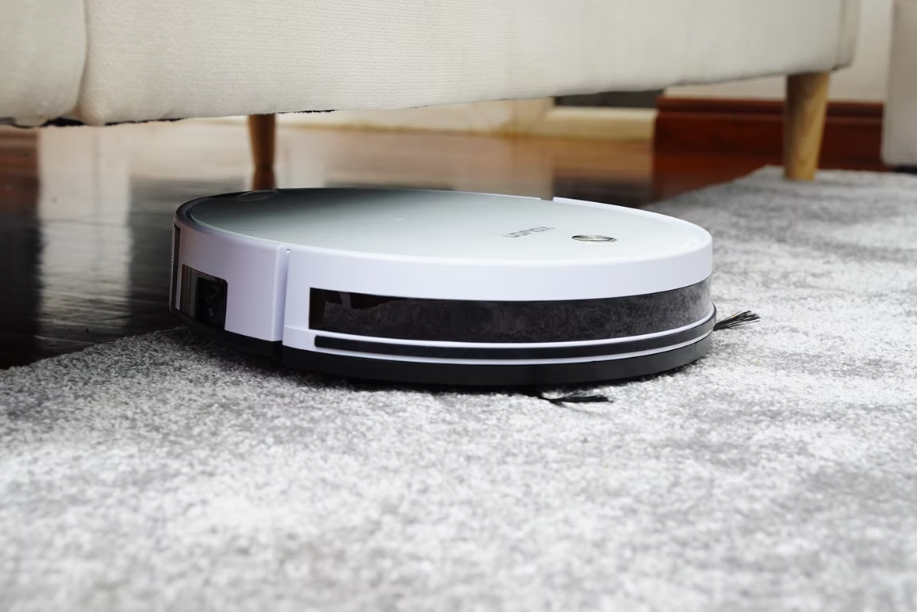 Carpets can be an exquisite home décor. If well maintained, it can raise your prestige by making your guests astonished!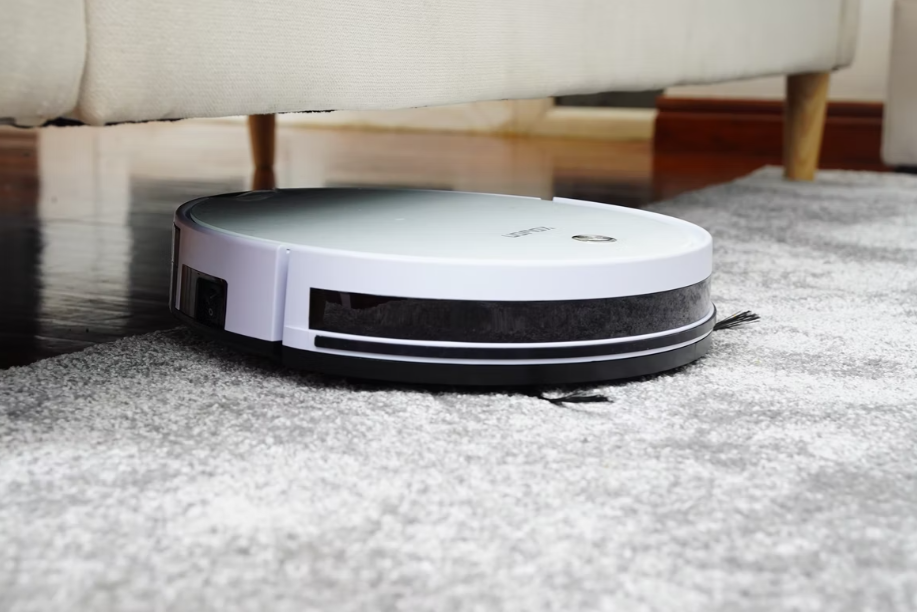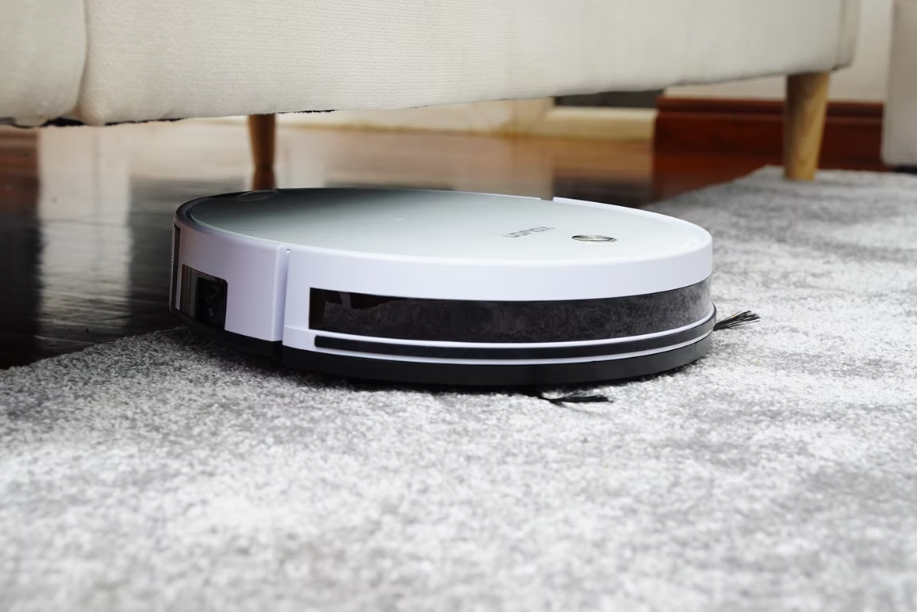 Photos By: Stock Images
Similarly, it can act in the reverse direction if ill-maintained. People mostly take their carpet stains lightly, leading to damage and, in some cases, even replacing their costly carpets, thereby making a big hole in their pockets. But with helpful, professional tips, you can prevent your carpet from getting damaged for a long time.
Types of Carpet Stain
Carpet stains can be classified into two types –
Water-soluble –E.g., washable ink, dairy products, latex paint, mud, soda, alcohol, blood, bodily fluids, and meat stains.
Water-insoluble –E.g., wine, pet messes, chocolate, coffee, oil, lipstick, gum, wax, etc.
How to clean your carpet professionally?
Here are some of the best professional ways of cleaning your carpet –
Vacuum Cleaner
Clean your carpet routinely with a vacuum cleaner, and don't use it while it's wet.
Lint Roller
Even the most powerful vacuum cleaners can't clean all the crumbs and pet hair from your carpet. So, use a lint roller on the affected areas and apply some elbow grease to remove all the unwanted stuff.
Squeegee
Water the squeegee and use it to axe pet hair, frost, etc., forming a thin layer on especially short-haired carpets where lint rollers might not be of much use.
Enzymatic cleaners
These bio-based stain cleansers remove smells and stains by working on a molecular level. Specific types of cleaners are available for different stains.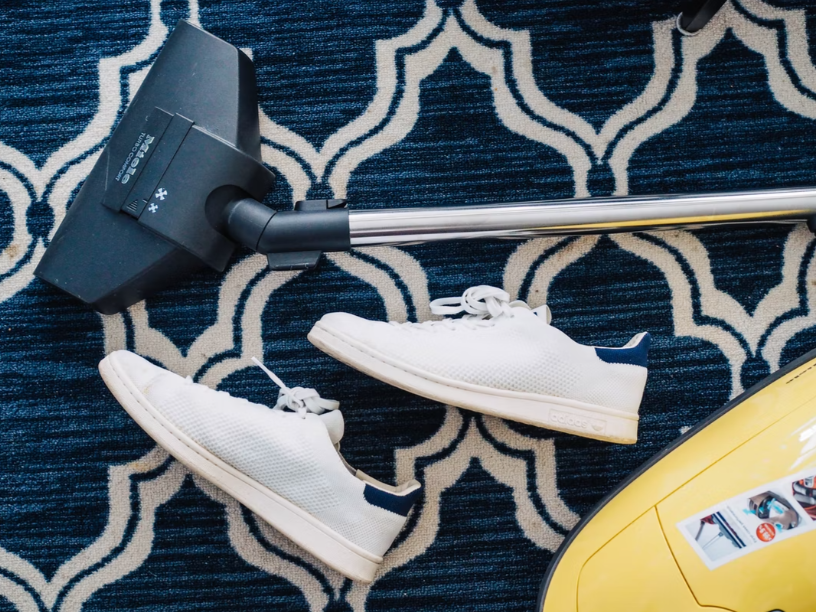 Iron
Vacuum the stained area to remove hard particles. Then spray a mixture of 3:1 ratio of water and vinegar on the stain and leave for 5 minutes. Now keep a towel on the spot and put a heated iron on its top, and the pressure and heat cause the stain to transfer to the towel.
Don't rub; blot
Never rub a wet stain as it may spread further on the carpet and embed deep into the fibre. Instead, blot it.
Carpet shampooing machine
Use a carpet shampooing machine for washing the carpet with any of your preferred detergents used for deep cleaning carpets to give your carpet cleaning a professional edge.
Homemade carpet cleaner (vinegar + hydrogen peroxide)
Mix white vinegar with Hydrogen Peroxide in the ratio of 1:3. To this solution, add two tablespoons of dish soap, few drops of essential oils, two tablespoons of fabric softener, and one gallon of warm water. Wash your carpet with the solution for a thorough deep clean.
Baking soda
Sprinkle a solution of 16-ounce baking soda and 10-20 drops of essential oil on your carpet and vacuum after some time.
Also, it's used to remove odour, especially from urine stains. Cover the colour with a layer of baking soda, leave overnight, and vacuum repeatedly.
If your carpet is stained by oil, covering it with baking soda lightens the stain and removes the odd smell. Vacuum the baking soda after some time and dab the stain.
Alcohol
If your carpet gets a nail polish stain, use a blunt tool to scrape off as much nail paint as you can. Then use cotton or any cloth to dab the stain gently with nail polish remover or any other cleaning alcohol. Don't worry. These alcohols have light composition and won't bleach your carpet.
Shaving Cream
Cover the affected area with shaving cream, leave it for some time, and then wash your carpet with clean water. This method mainly removes dirt patches, especially from light-coloured carpets.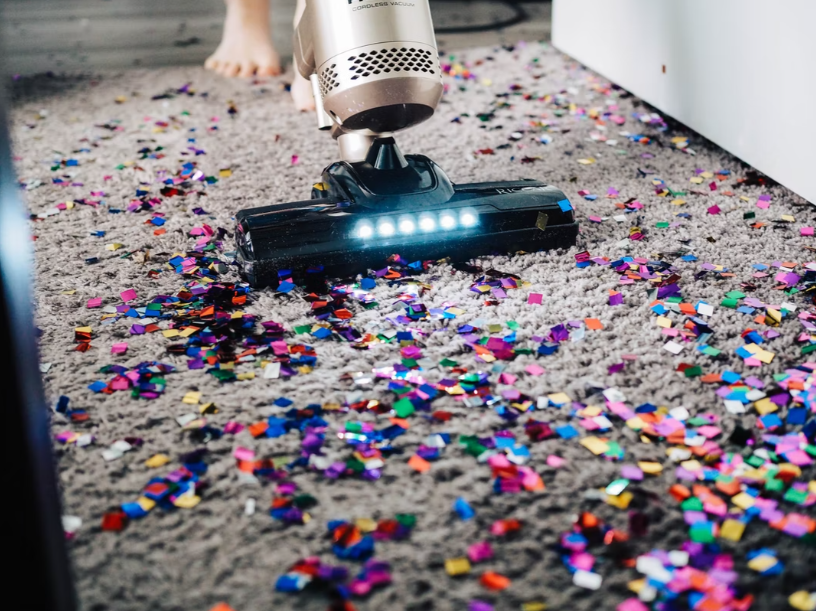 Strong Deodorizer (Borax)
Apply a mixture of 2 tablespoons of borax with ten drops of essential oil and two cups of baking soda to the carpet. It kills germs and adds a fresh fragrance to the carpet.
Vinegar
Spray a solution of equal amounts of vinegar and water on the stained area. After the carpet has absorbed it, run a spoon on the carpet to restore its original texture.
Ice Cube
Ice is used to remove wax or gum stains. Rub an ice cube on the stain to freeze the gum. Then scrape it off using your hand or with a spoon. Heavy furniture leaves an unwanted impression on carpets if not moved often. In such cases, place ice cubes on these marks until they melt. Then, remove the excess water and iron the area through a towel.
Conclusion
Carpets beautify your home, giving it a filled and finished look. Properly cleaning your carpet and taking good care of it will give your rug a new life! In case none of this method work then you should hire a professional carpet cleaning company. Katie on the Spot will help you in enhancing the longevity, quality, and appearance of your carpets by following professional cleaning method.