How to Create the Perfect Home Office Space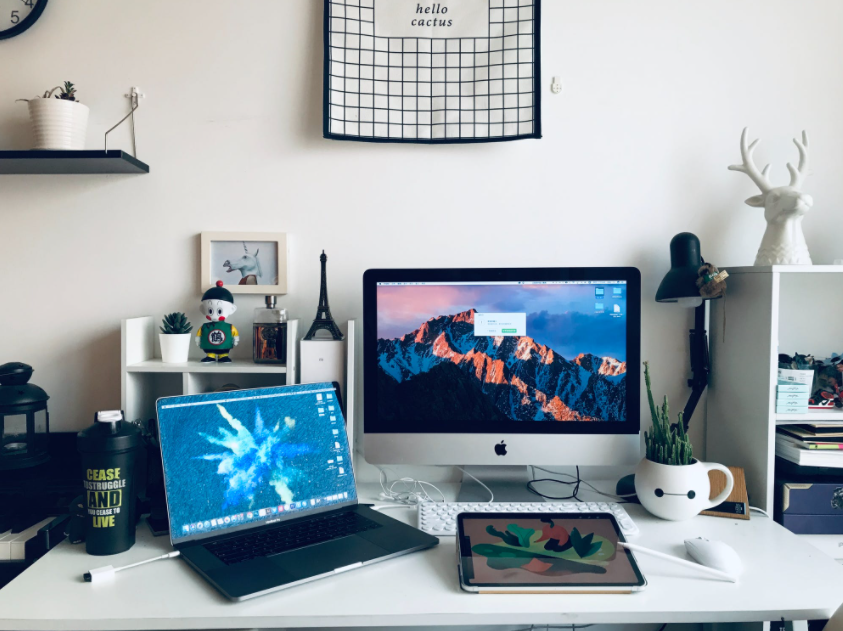 Have you started working from home? Here is how you can create a stylish home office!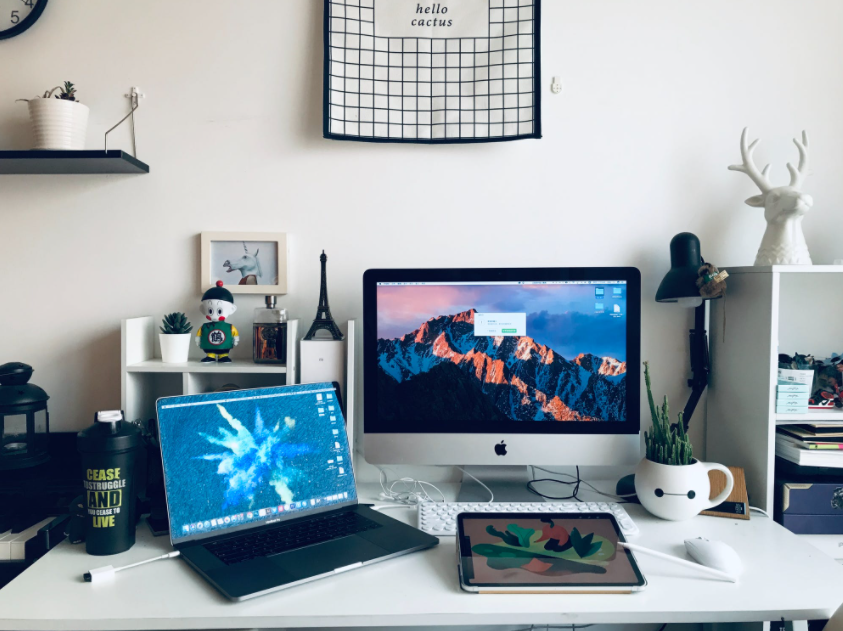 Photos By: Stock Images
With more and more employees working from home full-time or opting for the hybrid scheme following the impact of Covid-19 on public offices, a frequently asked question is, how do I create the perfect home office space? Working from home is not always fun and games, it can actually be somewhat difficult to function and be productive while working at home. Some employees struggle to differentiate between downtime and work time, and when relaxing and working hard is carried out in the same environment, it can be hard to differentiate at times. This is why we believe that it is important to acquire a separate space to perform office duties, that is somewhere other than your bed or bedroom. Do not panic, if you are lost for ideas on how to set up this space, stay tuned.
A Versatile Desk 
Your workspace surface is one of the most important aspects of your new home office space. Working from your lap is unadvised as it can be uncomfortable and aggravating throughout the working day. Alongside this, hunching over a laptop all day can be extremely uncomfortable on your body, especially your back. It is a known fact that office employees can suffer from long-term back issues due to remaining in one position for a continuous seven or eight hours throughout the day. If you are one of these individuals looking to reduce back pain and uncomfortableness, why not opt for an electric standing desk? These desks can easily plug into your main electricity and with the simple click of a button, the desk can easily adjust up and down. This means that one hour you can be sitting down, while the next standing up, giving you the chance to alter your body positioning throughout the working day. Another top tip we have is to ensure that your desk space remains clean and organised. Although clutter is sometimes inevitable, it is vital to keep your desk space as clean as possible. In studies, clutter has been connected to reduced productivity, and the last thing you want is a lower output of work due to your surrounding mess.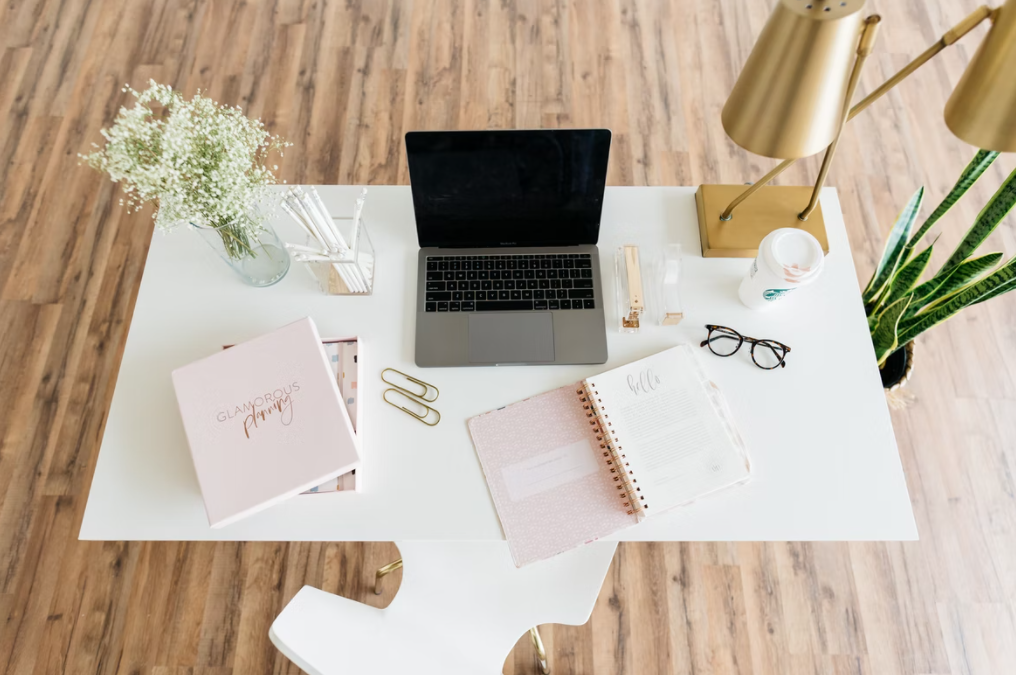 An Ergonomic Chair 
On the note of back pain, your chair situation is the next key part of producing your home office. We would advise ensuring that your budget is not too tight when purchasing your office chair, as, after all, it will be well used throughout the day. It is important to opt for a chair that is multifunctional with several features as this will all contribute towards how comfortable you will be throughout the day. Try to choose a chair that will easily glide around the floor with caster wheels, the chair should also be revolving as you want to be able to easily make movements around the office. For example, this will be helpful when you need to slide to your nearest filing or storage cabinet to grab some paperwork. Having a chair with an adjustable back is also advised as this will contribute towards comfort too.
Electronic Devices
How could we forget about the devices that are vital in performing our work duties? Electronic devices are a must-have within your home office space as employees are highly dependent on laptops and computers. However, alongside these, why not keep your office space ultra-modern by incorporating a few smart devices such as a smart TV or a smart speaker. A smart TV can easily be placed on your wall and can be used for entertainment purposes during breaks or even to project a meeting onto! You will feel as though you have never even left the public office. Click here for TV wall mounting services. A smart speaker such as an Amazon Alexa or Google Home will also be a perfect addition to the room, after all, when you are alone all day, nothing will beat communicating and making requests to your very own personal assistant!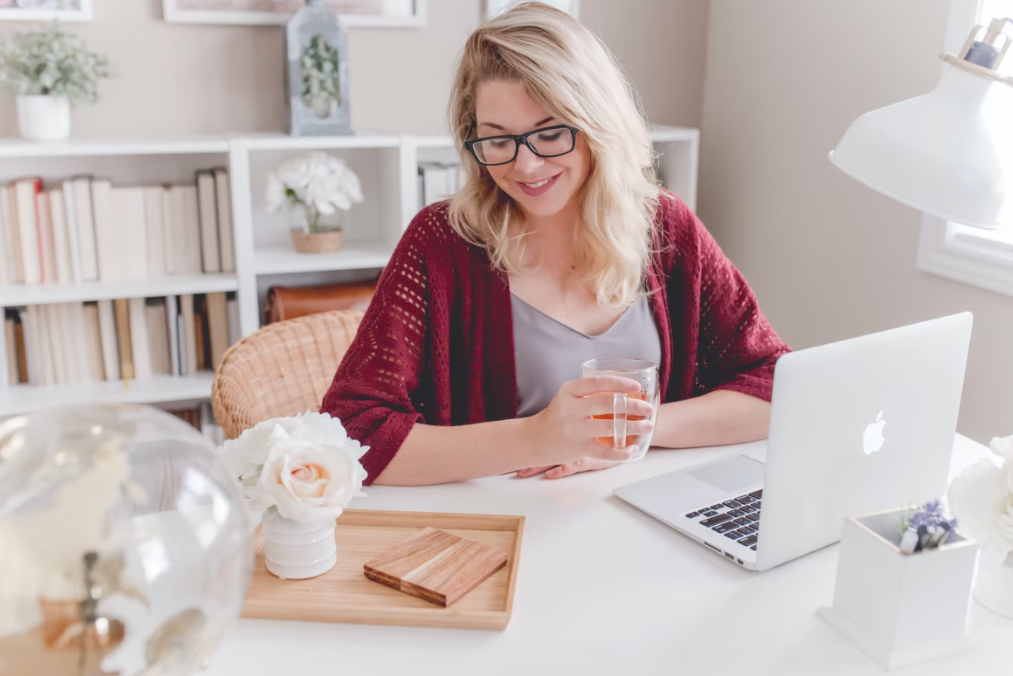 Storage Facilities 
As previously explained, clutter contributes massively to your productivity, therefore having storage facilities throughout your office space is a must-have. Try to invest in filing cabinets, shelving, sideboards, or even a bookshelf, this all depends on the style and design of your office and the storage facilities that will fit best within the room. The key to a successful working from home routine is staying organised. After all, it can be easy to fall into a trap of being unproductive within your home, and knowing where everything is will help you keep on top of that.
Add Greenery 
Did you know that plants contribute positively to your health? Oh, and your brain! Recent studies on plants have shown that not only do plants contribute massively towards your health, but they also stimulate a positive mind and maximise productivity. Injecting some bright green into your office space would also energise the area, making it look a lot more vibrant. A simple plant, in a pot, next to your desk would easily brighten the space up, or if you have a bigger space to fill, you could even opt for a large plant such as a palm tree or ficus tree for the corner of the room. Bringing the outdoors indoors will stimulate a brighter and more natural home office space.