For whatever reason, are you planning on moving out to a new home? This big change in your life can be stressful, especially when you have a huge family to bring with you!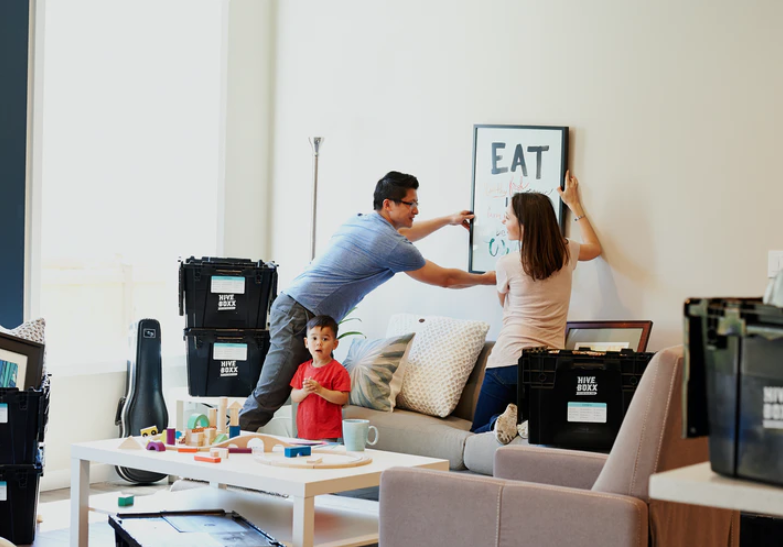 Photos By: Unsplash
Planning and executing everything is a lot of work. But don't let it scare you off a big step in your family's life!
Having a big family means a lot of fun but also a lot of responsibilities. Moving out can be a challenge with all those little feet running about and you making sure they're safe. But it doesn't have to be that way. Is that even possible you may be wondering, well yes!
Today we will discuss efficient and effective big family moving tips that you can use. Our goal is to make sure your things are safe, your family is happy, and your house moving will be a success! Here are some tips and tricks that will help your big family move to a new home!
Plan Everything Out
Coordinate With Your Family
Moving houses does not only affect your life. This is a big change for everyone else in your big family. As soon as you and your spouse start thinking about moving, it's best to plan it with the family. Inform your kids, hear what they have to say about it, and explain why it's important for the family.
Moving will always be hard for the kids but it's harder for them if they feel like they have no say on the matter. Listening to them before you explain why it's important will make it easier for them to accept the move. This will make your kids more cooperative and accepting of the big change that's going to happen.
Now that everyone's informed, it's time to have a family discussion to plan things out. Consider things like when is the best time to move, where to move, and what kind of house are you moving to. The more the whole family knows about the specifics of moving out, the less stressed they will feel.
Process the Paperwork
It will be tough to keep track of everything when you're moving houses. There will be tons of paperwork that you have to get, sign, and keep. There are contracts with real estate agents, moving companies, and legal documents. You also need to change the address for every account you have such as cards, bills, and subscriptions!
The best thing to do is start as soon as possible and keep the papers organized. Have folders for the documents and always keep them with you throughout the process. This will come in handy when questions arise and people try to find your documents. Believe us, you'll thank yourself for keeping it organized and with you during all the chaos!
Assign Tasks to Members
Since you have such a big family, you might as well think of it as a benefit rather than a headache! A little teamwork goes a long way. By letting the kids help, they will feel needed and included. Think of it as a bonding time, you can even turn it into a game for the young ones.
This is the time you plan out and assign each family member on things they should pack. For your kids, it's best to let them pack their things. You can also assign a buddy system, pairing the young ones to their older siblings. This will be a huge help especially since the older kids can help manage and keep the young ones safe while you do you.
Clean and Organize
Purge Your Items
Now that you're done with the planning, it's time to put in some actions! Having a big family also means a lot of belongings. Now is the time to declutter your home. Remember, the more belongings you have, the higher the moving cost will be.
It's not easy to leave the items that you've grown familiar with. If you don't love, need, or use an item anymore then it's time to say goodbye. Another tip from the experts is when you're in doubt, you should throw the item out. It doesn't only mean leaving the item there, you can also give it out or sell it cheap for extra cash.
Create An Inventory List
Making an inventory of all the items you'll bring with you will be a huge help. Since you're done purging, then you've already decided on the items you'll bring. Create an inventory with categories depending on the items you'll put in each box. You can use organizing techniques that will make your life easier when unpacking!
This will save you a lot of problems when you get to your new home! Remember to have a separate list of things that will go in the truck and your car. Keep the expensive gadgets and important family documents with you. You can't risk losing those!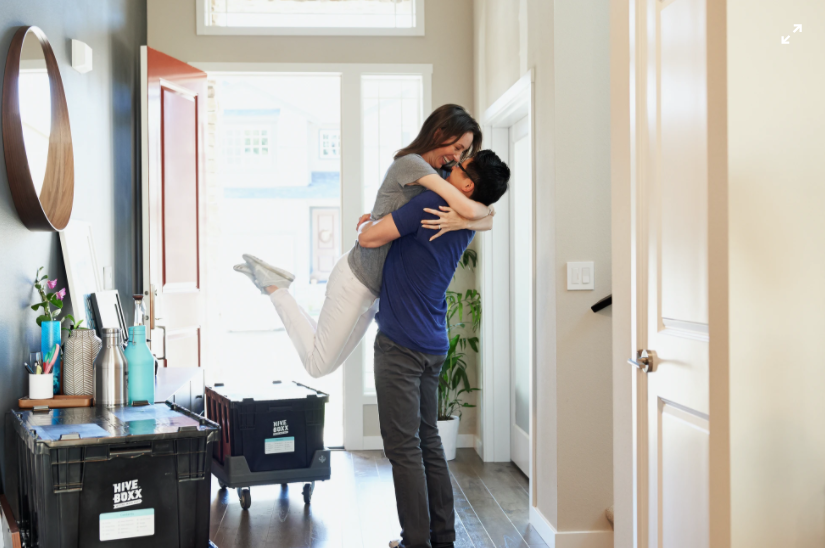 Start Packing Early
One Room at A Time
You don't want to be rushing around when the moving day is near. The worst thing you could ever do when moving out is packing the night before the actual move. Of course, the best way to avoid this is to pack your things early. And the most efficient way to do that is packing your things one room at a time.
According to expert movers, the best approach would be packing your things per room. You should also start with the room you use the least. Since you know your house more, you can make a list of which rooms would go first. As for the kids, you can tell them to pack the items they use less often.
Label or Color-Code
There will be tons and tons of boxes when moving your big family. All those boxes can be overwhelming especially when you have no idea what items they contain. To save you a lot of time and stress, try labeling or color-coding. This way, you can tell by a simple glance where those boxes belong and what they have inside!
The labels will tell you the contents and the colors will tell you what room it belongs to. To do this, you'll need a marker and something with different colors. Most people use colored tapes, but if you have anything with different colors, you can go with it. Assign different colors to each of your kids so it's easy to tell which box belongs to them.
Remember to label the boxes on the sides instead of on top. This way, you'll be able to tell the contents even if they're stacked. It may sound like a little more effort but you'll thank yourself for doing this!
Suitcase For Necessities 
I hope you have a suitcase or two for the necessities of you and your whole family! Include clothes that will last for two to three days, this should be per family member. Also bring things like toothbrushes, medication, diapers, and whatever you think you'll need. This will go inside your car with you, you'll be needing this while your things are still in the boxes.
It's also a good idea to have a separate bag for the entertainment of your kids. This will contain their favorite toys and some snacks that will keep them happy on the road to your new home!
Aside from the suitcase, you may want to have enough space for a box or two. This will contain your important papers or expensive items that you don't want to risk losing. You can also include your gadgets and their chargers in case you would want to use them as soon as you arrive.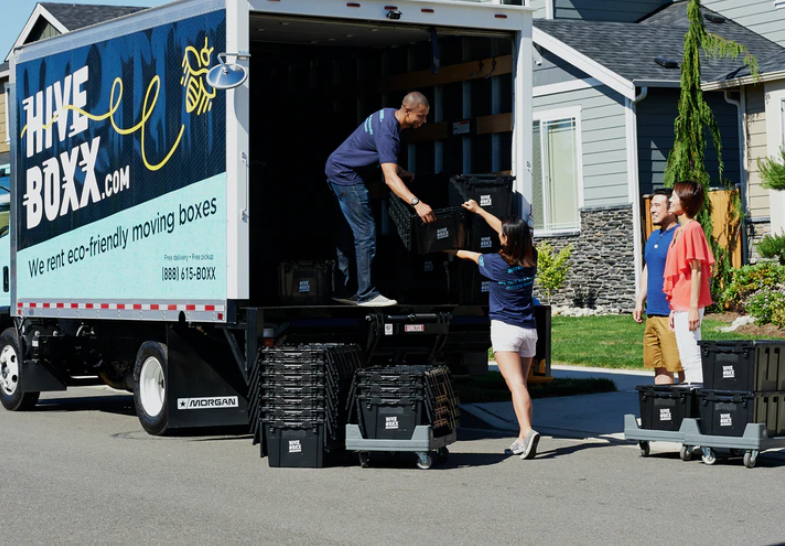 Be Physically Prepared
Have Buddy System
On a moving day, it's dangerous to have your kids running around. Since you have a big family, it will be hard for you to watch the boxes and take care of the kids. A great way to lessen the stress of having to manage everything is to create a buddy system for your children!
As the name suggests, you'll put your kids in pairs so that they can watch and take care of each other! The most effective way is to pair the youngest with the oldest. The older kids will be a huge help when it comes to watching their younger siblings. Give them the task of making sure their partner is safe and entertained so you won't have to.
Loading The Truck
Some moving companies send people to help you carry your boxes to the truck. This depends on the contract you made with them. If this isn't the case, then we have tips on how you should pack the truck. This will keep your boxes tightly packed and safe from damages.
Before anything else, the first to go in the truck should be the largest and heaviest items. These are the ones that need two or more people to carry, usually major appliances or furniture. Long items are next. Make sure they're placed on the longest walls of the truck.
After that, you can now proceed with big heavy boxes. On top of those, you can load the lighter boxes. If you have boxes that contain fragile items, make sure they're protected by bubble wrap. The final items you'll load will be bags that contain cloth to fill in the gaps to make sure everything is stable.
Loading The Car
Remember the suitcase and box you separated? Even the folder of all the contracts and documents? Those will go inside your car for you to have easier access to them. In case problems arise, you'll have your expensive items safe with you. You'll also have quick and easy access to the documents!
Make sure to also bring snacks and entertainment for your kids. You're a step closer to your new life, it's good to make it a fun experience for everyone! Make the trip an enjoyable event to help reduce the stress from moving. This is the time to bond and rest as a family!
Make Your First Day Memorable
If it's possible to arrive at your new place ahead of the moving truck, that would be good. This will allow you to watch your items when they're unloaded. Once you're done unloading everything in the truck, call it a day. Rather than diving into unpacking, let everybody rest and have fun instead!
Unpack the blankets and make use of the stacked boxes. What else can make a fun and memorable night than creating forts and watching a movie! Since you don't have everything out yet, order some takeout and sleep on the blankets on the floor. Every member of your big family will look back at this memory as something they treasure.
The first time you move into your new house will be a long-lasting memory for your kids. Whether you find a new home from a real estate website Philippines or from someone you know, moving is a big change in life.  It can be as big as a townhouse or as small as a  Pasig condo, but kids will find it memorable. Aside from that, this will help them have a more positive association with the place. Enjoy your new home, your new beginning!