Who knew decorating your home could be so easy! The Wallberry's peel and stick wallpapers are an easy way to spruce up any room in your home. Keep reading to find out why we have fallen in love with this ingenious concept!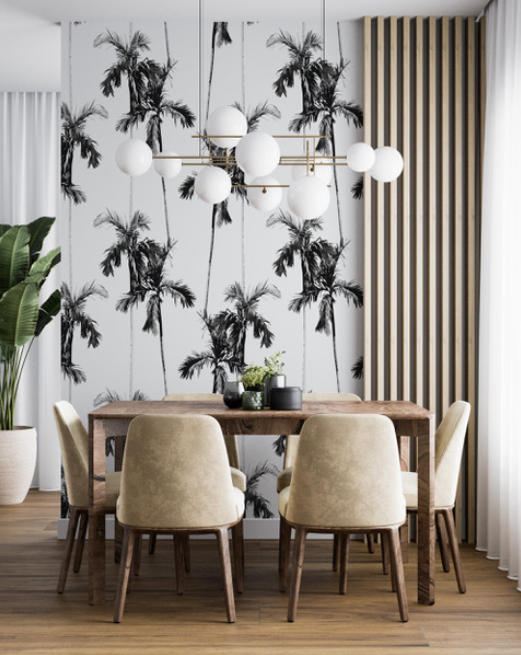 Peel and stick wallpapers are a design trend that has become so popular lately that it's hard to miss! From homeowners, to even those that are in rental units, and in offices, peel and stick wallpapers are the perfect way to give your space some color and make it your own without a huge commitment or renovation. Peel and stick wallpapers can literally be peeled and stuck to your wall without the messy work required installing real wallpaper. It truly works just like a sticker, just peel the back layer off, adjust it to your wall, and enjoy! This is by far the easiest room update that can be done in a matter of hours.
In the last few years we have been bombarded with minimalist Scandinavian design trends, which are thankfully now fading away as designers are looking to introduce bold accent walls full of fun colors and designs. There is no better way than now to choosing a unique peel and stick wallpaper to revamp your space and welcome it for the sunny spring and summer season! White and muted tones are becoming outdated, as people want their homes to represent their personalities, lifestyles, and also feel positive while living in those spaces. The Wallberry features classic wallpapers like Art Deco wallpapers, boho wallpapers, floral, geometric, minimalist, tropical, and also kids room wallpapers. There is literally a design, style, and color for just about any space in your home!
Sticking to the latest interior design trends and most popular styles, The Wallberry's main goal is to create designs that stand out and become the topic for conversation. Even though they also do minimalist designs, they are featured in fun and trendy hues, which make any space, come to life and feel positively refreshed. From whimsical floral prints to modern and contemporary graphic patterns, each of The Wallberry's peel and stick wallpapers is made to make a room bloom!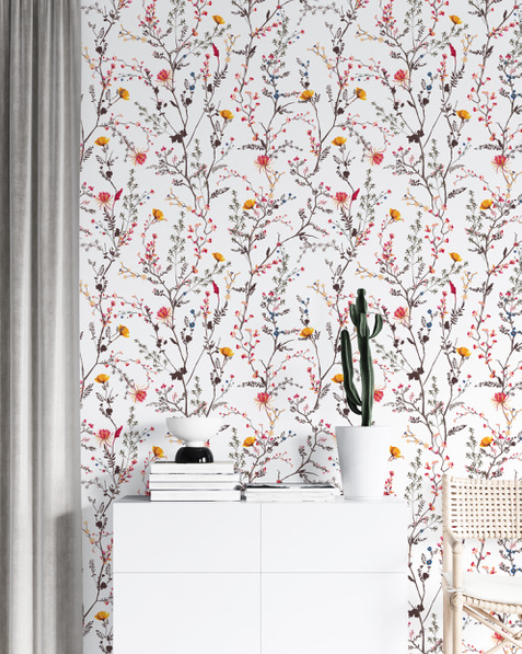 What we love the most about self adhesive wallpapers is the fact that they are easy to install and do not require a skilled professional to apply them. In short, all you need to do to apply The Wallberry's peel and stick wallpapers is just peel it – stick it – and love it! Their self-adhesive wallpapers, which are printed in house using state-of-art printing equipment, work like a decal because no wallpaper paste is required to apply them. The material they use is 100% opaque which means the background or your wall will never shine through.
One of our most favorite wallpaper designs by the Wallberry is the dark art deco wallpaper as seen below. This opulent art deco wallpaper inspired by the 1920s is a great way to bring some serious style to your home!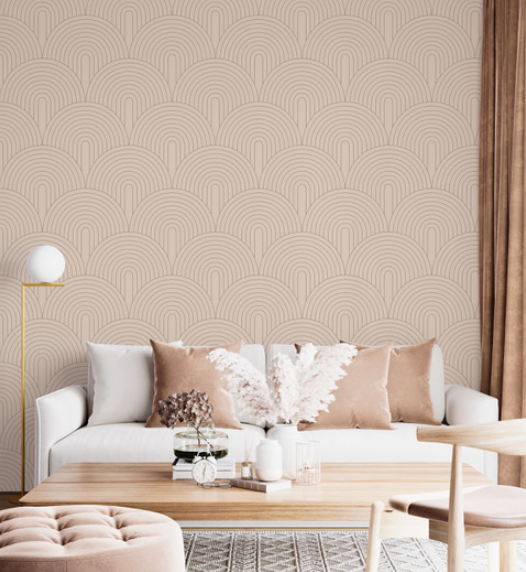 The female body lines wallpaper in mauve pink is the perfect way to add an Instagram-worthy touch to your bedroom, living room, nursery, or even a walk-in closet! We love the fact that it's a beautiful dusty pink color and adds a sophisticated feminine touch to a room.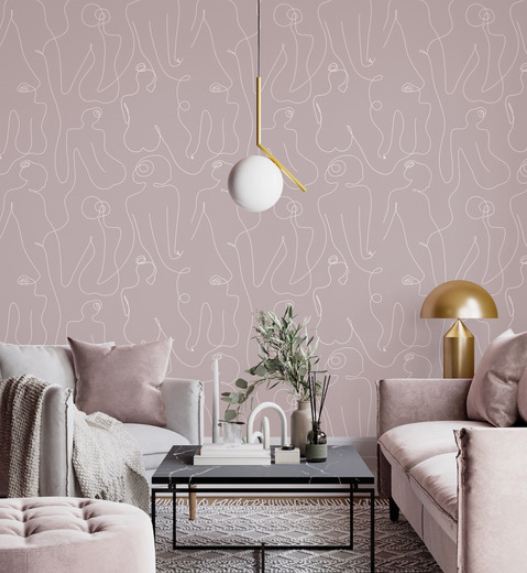 The toile de jouy wallpaper is by far my most favorite wallpaper by The Wallberry. I personally love classic design and this wallpaper looks so sophisticated and elegant. I think it would look perfect in a dining room, bedroom, or even in a small powder room!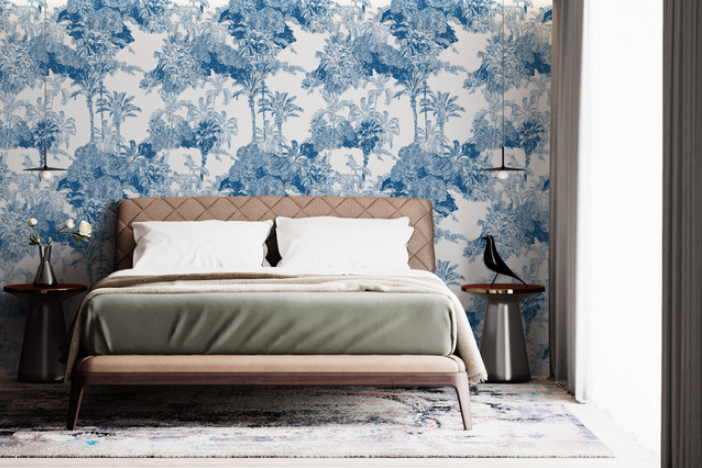 So what are you waiting for? If you are looking to easily add some sophistication and style to your home in a way that is temporary and can be easily removed, The Wallberry's peel and stick wallpapers are the way to go! Shop their wallpapers now and you'll be one step closer to a stylish, beautiful home!