Get your home's decorating off on the right foot for 2017 using wallpaper murals that are just as pretty as your holiday décor!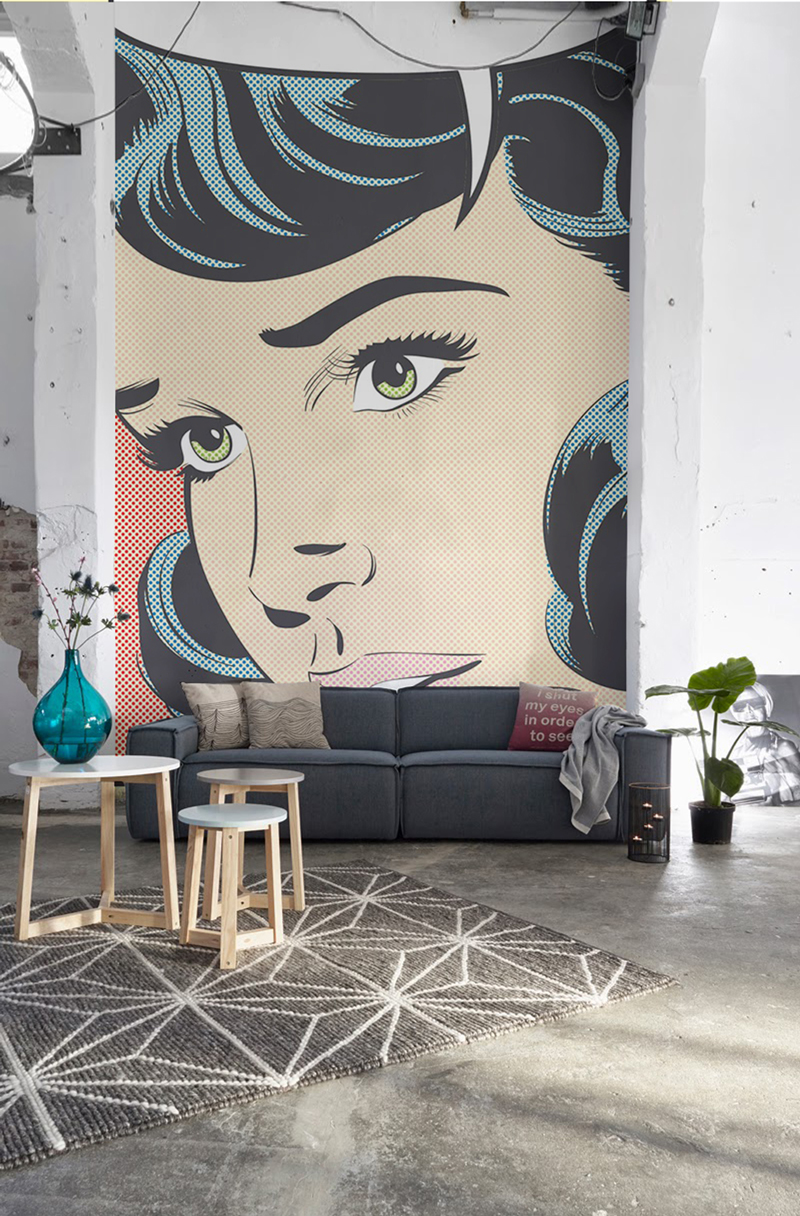 All Photos: Murals Wallpaper
Pull off the art-inspired wallpaper trend this season with wall murals! Turning artwork and reproducing it large scale into wallpaper is something we are seeing all over interior design magazines and shows these days. The year of the wall-mural is soon to come in 2017! Wall murals are a fantastic way to break up a space and turn it into a whole other world. Forest scenes, artistic painted pieces, and large-format florals are a stunning and cool way of doing art.
Wall murals definitely create a wow impact and choosing an artsy print makes it look much more like artwork and less like a traditional wall mural.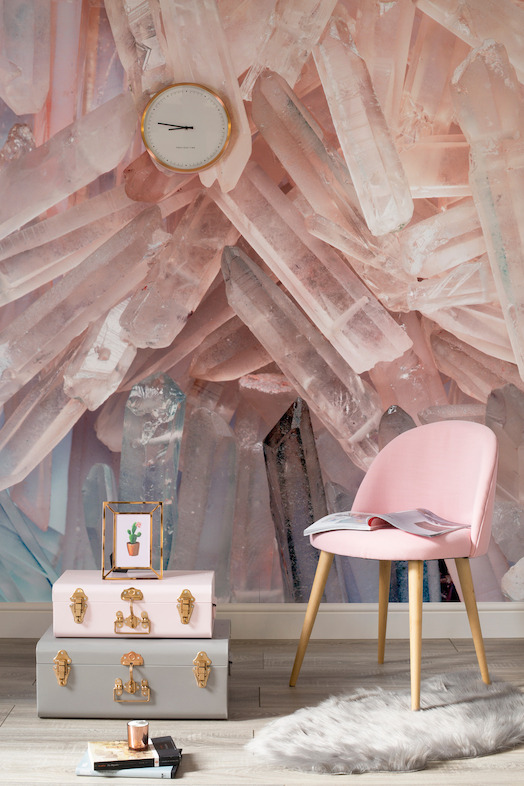 WHATS OUT:
Skip the cheap wall decals – they have been reproduced to the point that that even the dollar store carries them. Wall murals are an upscale way of making a space look like it's been customized and hand painted. Designers are loving this trend on one wall as a statement wall or wrapping the whole room in an amazing scenic print, pattern, or image.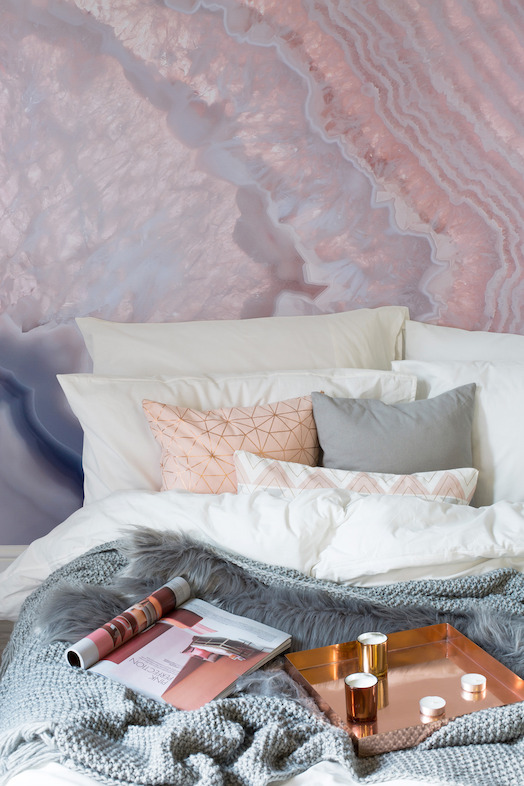 One room where wall murals make a beautiful addition is in nursery rooms. If you have a baby coming up, or already have kids, a dreamy wall mural can transform a room create a fun filled and imaginative space for your little ones.
[perfectpullquote align="full" cite="" link="" color="#f73b7d" class="" size=""]Suzy's Tip: I love decorating with murals wallpaper in kids' rooms and think it's such a wonderful way to infuse a space and encourage imagination and creativity at a young age.[/perfectpullquote]
This mural wallpaper called "Sweet Dreams" is a pretty way to decorate a gender neutral, dream-like wall for a kid's room. The detailed clouds look identical to custom painted artwork that costs tons more! This is a stunning space for slumber and play, without compromising style!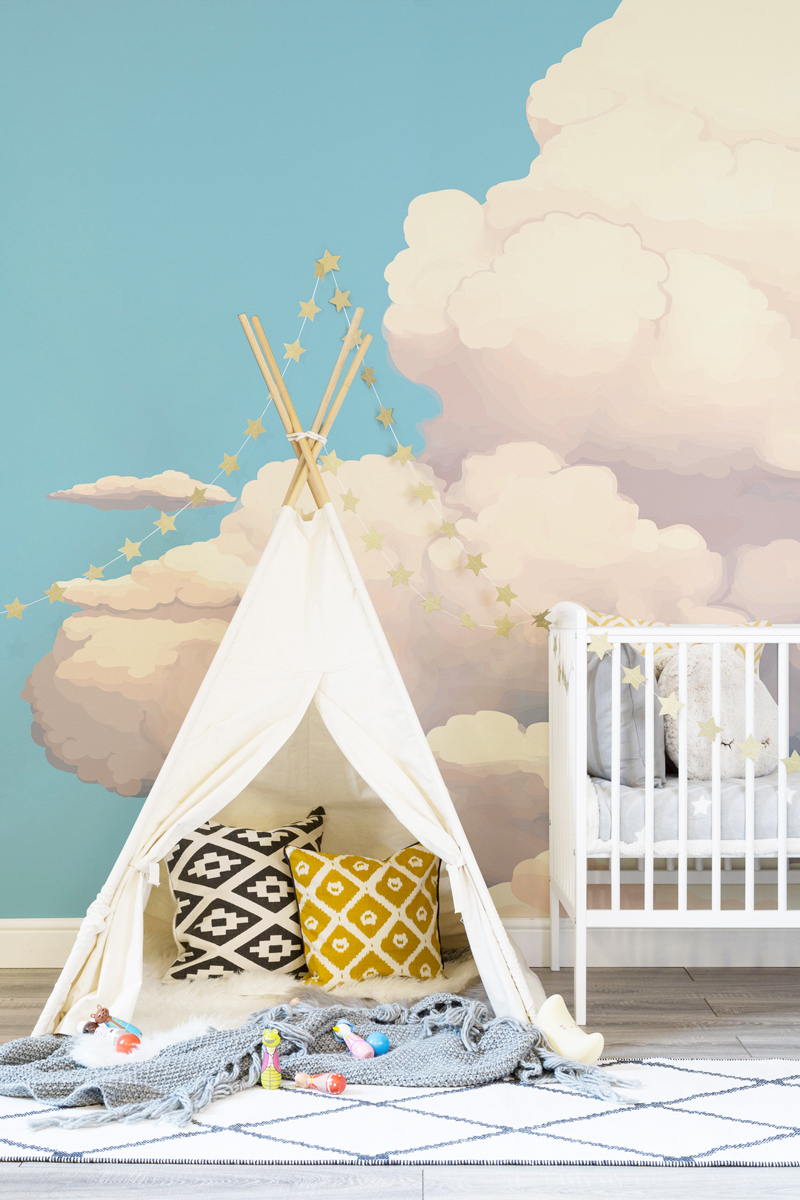 Another cute nursery using murals wallpaper that features freehand dot prints and delicate, spirited paint splatters. This makes a nice, neutral background that's playful enough for decorating a kids' room but also looks very chic and stylish. It also effortlessly matches with just about any type of decorating style and color scheme.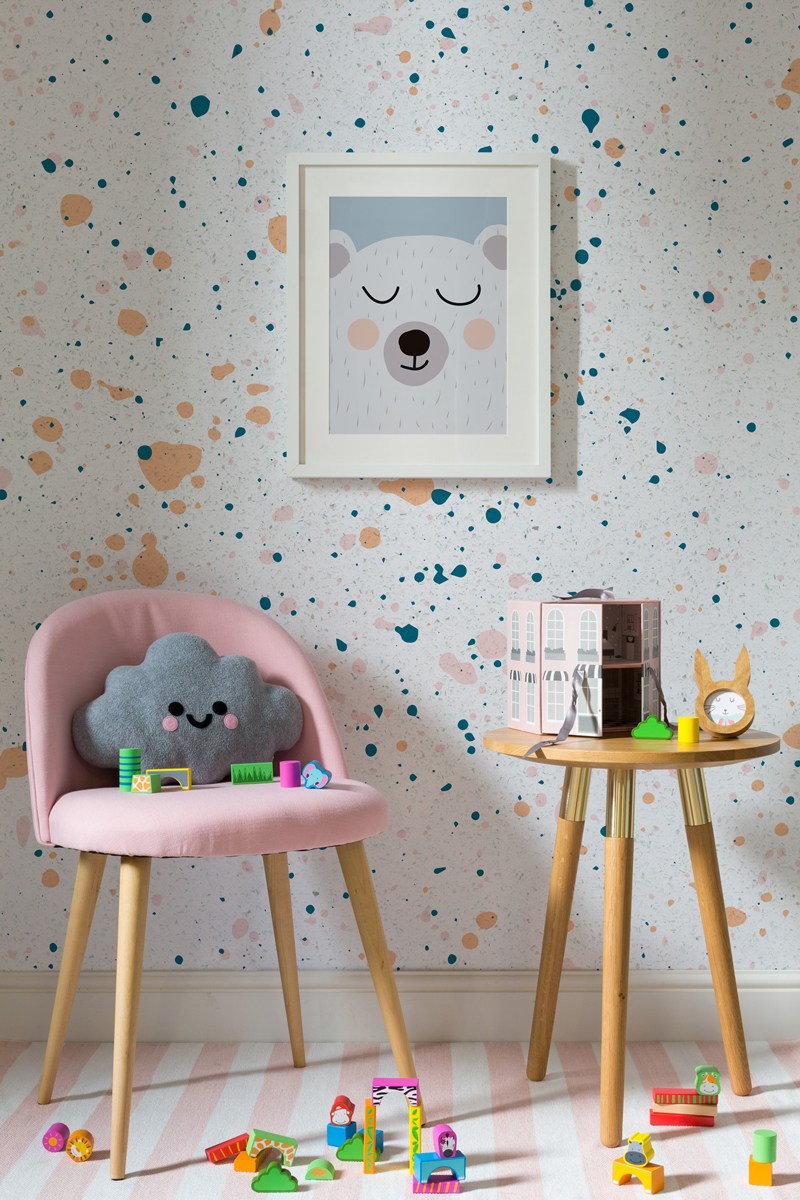 Suzy's Tip: Wall murals a great, but make sure you know exactly where you can install them! They cannot be applied to textured walls, cinder blocks, or bricks. Also ensure that your existing paint color is preferably white and painted in a VOC paint.
Thinking about applying murals wallpaper to your home? Your guest will gush about is all year long, and you'll have a unique space that breaks the norm and makes a flavorful start to 2017!