The kitchen can take a real beating in the home. Think about how often it is used for preparing meals, eating meals, hanging out and entertaining. It is often thought of as the hub of the home where a flurry of activity is always happening!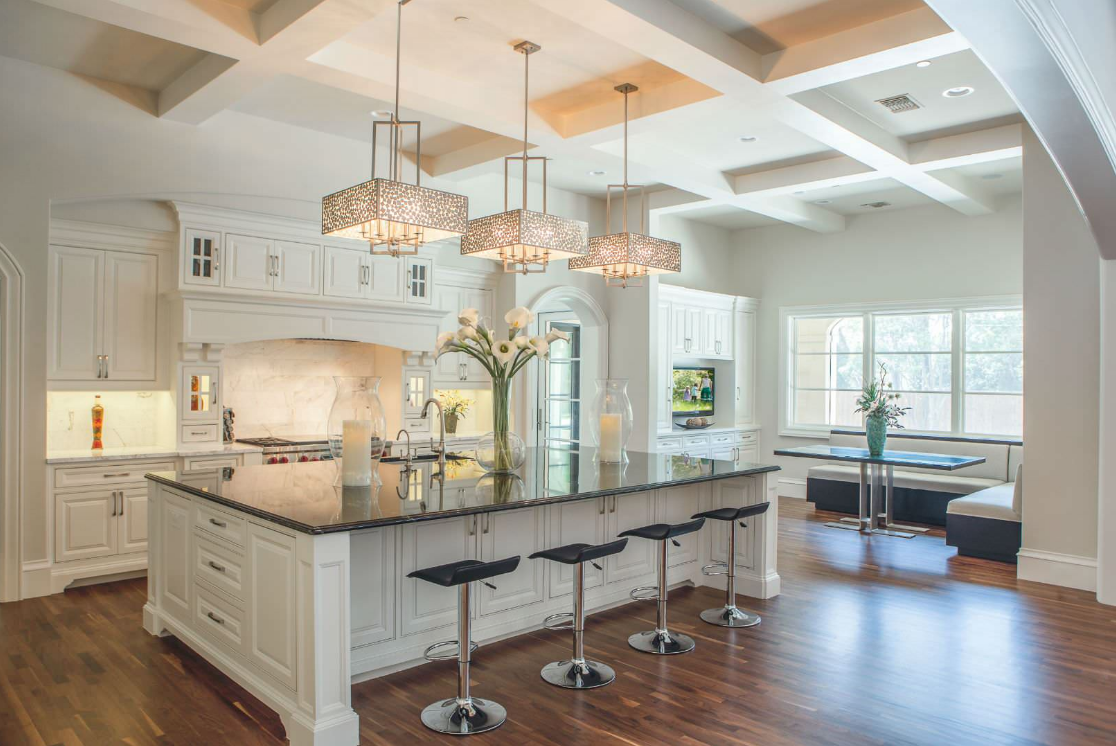 Photo By: Platinum Homes by Mark Molthan
With that said, your kitchen can look worn down and tired much faster than any other space in your home. Now, that's not to say you need to gut it and start from scratch; sometimes it's a matter of simply refreshing the space to give it that bright, modern, and clean feeling.
With that in mind, here are a few essential tips that will make it possible for you to refresh your kitchen and have it feeling like new once again.
A Fresh Coat of Paint
Now, perhaps you don't have a huge budget for the kitchen makeover project but you still want to maximize your results. If that's the case, painting the kitchen will be able to do just that. Paint is incredibly cost-effective and gives you a way to change the color, feel, and atmosphere in the kitchen. It's also a DIY job so you don't have to worry about hiring a professional and spending more money.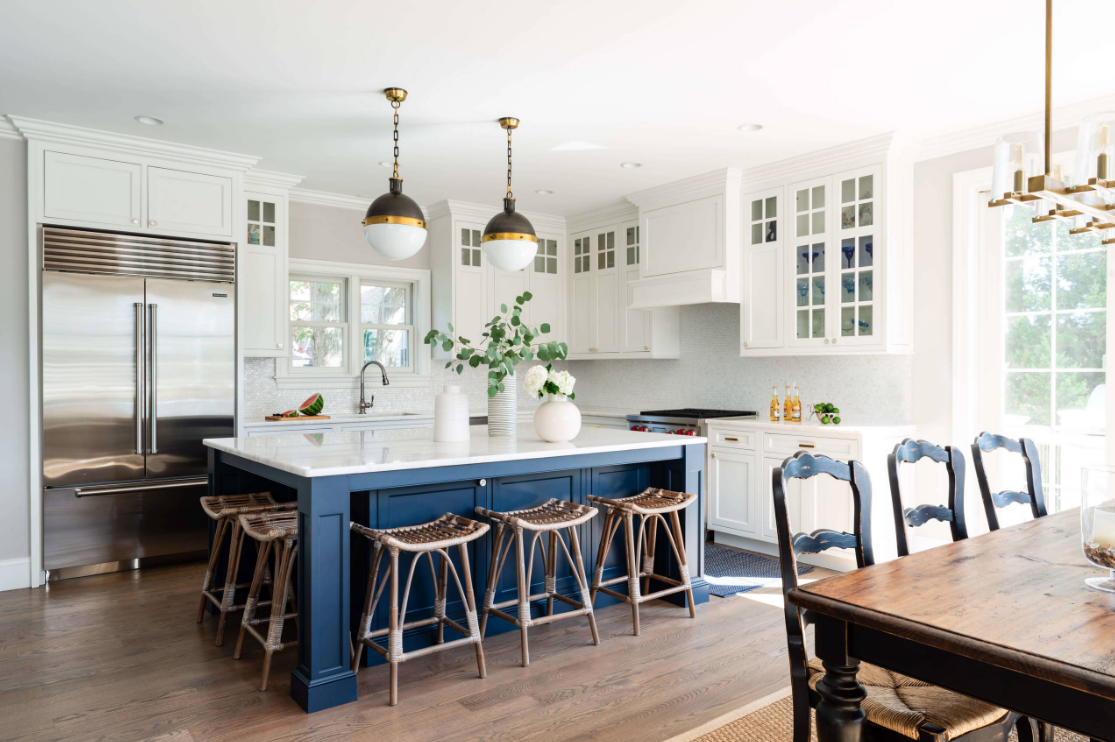 Photo By: Topnotch Design Studio
Change Out the Water Filter
If you have a water filtration system in your fridge or even one of the under-sink models, you need to be sure you're changing out the water filter on a regular basis. This ensures that the filter is able to do its job and catch all those harmful contaminants. You can even shop online for discount water filters so that you don't have to go out anywhere to find the right one, and it saves you a little money.
Give the Flooring a Deep Cleaning
Maybe you've got it in your mind that you need all-new flooring for the kitchen but are dreading the cost. Before you take the plunge, you may want to look into deep cleaning methods for the particular flooring material you have. Sometimes a deep cleaning can truly be all you need to refresh the room. At the very least, it can buy you a little time while you shop around for new flooring and get a budget in mind.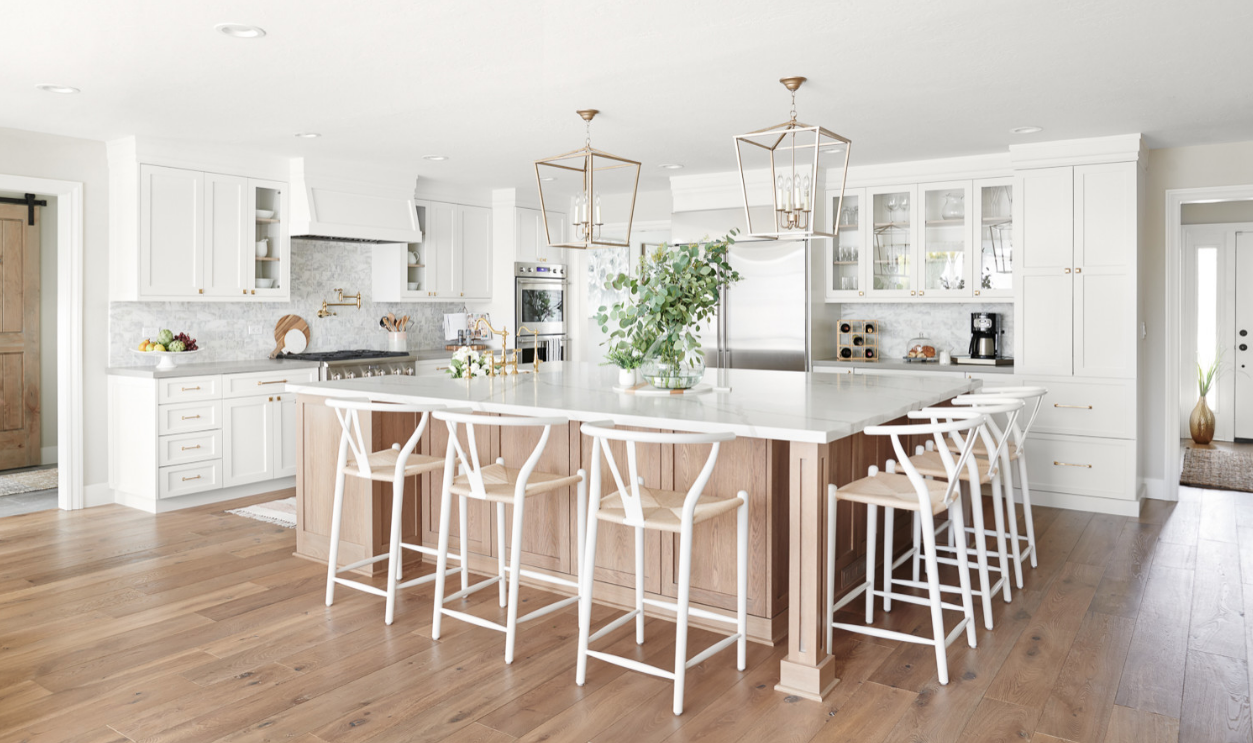 Photo By: KBG Design
Remove All the Clutter
Removing all the clutter is another great way to make the room feel fresh, clean, open, and inviting. It may also surprise you just how much space you've got that had been hidden by the clutter.
Install Modern Light Fixtures
The kitchen relies on good lighting in order for you to properly prepare and cook food. What this means is that your current lighting just may not be cutting it. Installing new modern light fixtures will allow you to take advantage of today's trends, while providing ample lighting. You can get creative with the fixtures you purchase and even combine different styles such as overhead lighting, and drop down pendant lighting. Emfurn has some wonderful styles to choose from.
No Need for a Massive Renovation Project
By using these tips, you'll be able to create spectacular results without having to undertake a massive and expensive renovation project in the kitchen.