Renovating and remodeling your living space could be a fun and exciting exercise; after all, incorporating your unique ideas and aesthetics into the home décor is essentially what transforms a house into your home!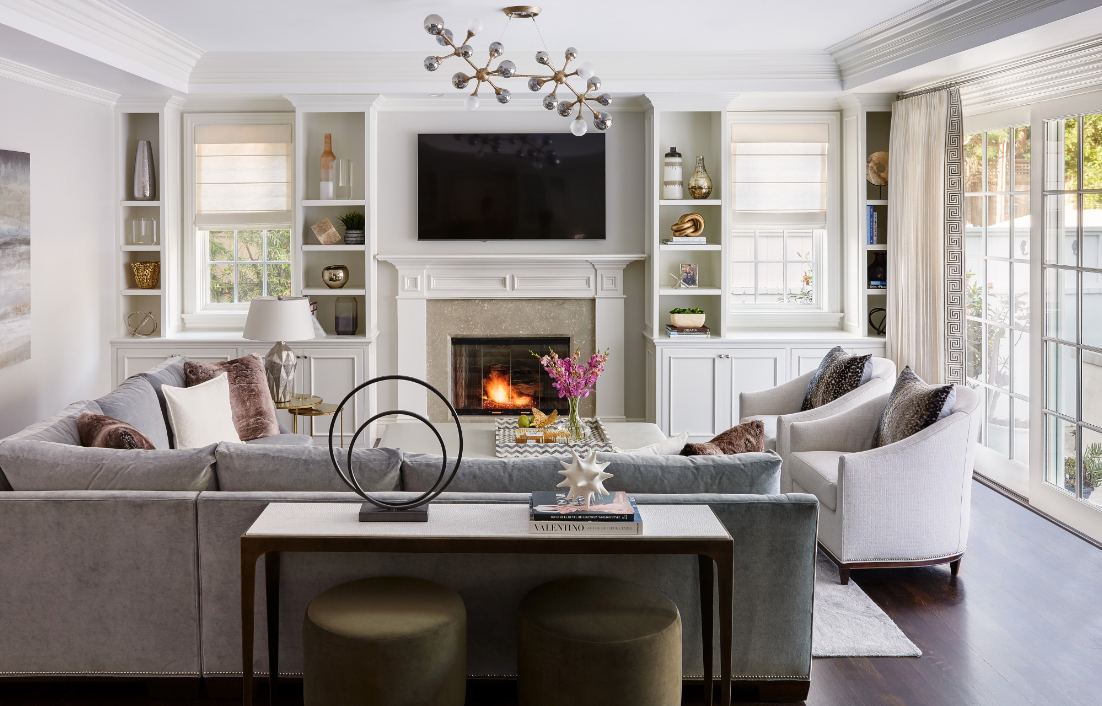 Photo by John McClain Design
However, home renovation comes with certain challenges and the entire process could be time-consuming and you need to be determined and patient. There are several important negotiations, documentation, and coordination jobs involved. Moreover, the most critical aspect is that the budget could be spiraling out of hand.
As per House Beautiful, before you start rolling out your home renovation plans, you need to know that home renovation permits would be issued by your authorized local building department. These permits would be issued for ensuring that a particular building inspector has successfully reviewed all your home remodeling plans and that they comply with existing local ordinances, as well as, building codes. A renovation permit is basically, your guarantee that the remodeling project is in line with the existing codes and is built with a lot of care as per regulations. Codes have been implemented for making sure that all buildings and structures are consistent and safe. If you are planning to do the remodeling on your own, you must apply for your home renovation permit. In the event you are hiring the services of a qualified home renovation contractor, he could get the permit. Let us explore some smart home renovation ideas to add an element of elegance and style to your overall home décor without spending that much.
Hire the Services of a Professional
Hiring a qualified interior designer or an architect for planning and implementing a project could be an expensive affair. However, it is a clever idea to consult an expert and seek professional advice. There could be numerous design and safety insights that only professionals and experts in the industry could comprehend. If your budget is just not permitting, it is mandatory to seek at least, one-time consultation that could come at very little expenses. However, this implies that you need to be fully equipped with the knowledge of even the minutest details before approaching the interior design or home décor professional.
Choose the Right Contractor
An experienced home renovation contractor could assist you in dramatically reducing the overall home décor budget. You must choose somebody who has a wealth of experience and has goodwill and a great reputation in the industry. He must appreciate your unique requirements. Many years of work experience makes it easier almost intuitive for a contractor to be precise about material requirements. This should be eliminating unnecessary wastage.
Try to Repurpose the Old
When you take a closer look, you would come across a host of things that could be repurposed and refurbished. For instance woodwork, wood from old cupboards and doors could easily be transformed into a new chic coffee table. Slight tweaks could breathe new life into diverse objects lying unused in your house. This would involve only labor costs and some polishing or painting expenses.
Do Not Consider Fixing What Is Okay & Intact
In your frenzy to give your home a complete makeover, you seem to be going overboard with plans and ideas. Remember to focus on the functionality of your living space instead of focusing on the aesthetic elements. If the house's electrical wiring is in perfect condition, you simply need to change or add more wall mounts or lamps for boosting the aesthetics. It could prove to be an extravagant affair breaking down the existing false ceiling and then doing the rewiring job. Similarly, avoid splurging unnecessarily on gas connections, plumbing conduits, etc.
Get the Materials Locally
Exclusive designer products that you often find in upmarket stores and boutiques may have been bought from local businesses and artisans in exceptionally cheaper rates and then rebranded specifically for elite consumption. You must identify these hidden gems. You must explore the nearby local markets as you never know you could stumble upon several beautiful masterpieces that may inspire your home renovation at cheaper prices. You could seek a favorable home renovation loan or learn more from experts at Liberty Lending.
Adopt the DIY Approach
Home renovation involves a lot of hard work and diverse activities. You could contribute to the process and reduce the overall home remodeling expenses. You could do something that fascinates you. This way you would stay committed to the renovation project while the work is in progress and even end up saving a few bucks. You could save exorbitant labor costs on a paint job or minor demolition job. Channelize your inner skills and draw motivation and inspiration from Pinterest and YouTube. Always keep in mind that there are several important ways of making yourself useful.
Believe in the Power of Negotiation
You must never feel ashamed of bargaining for getting a good deal whether you are negotiating for a better or fairer price with your contractor or while sourcing raw materials. A 5 percent to 15 percent discount across various cost heads could lead to impressive savings on the overall budget.
Adopt the KISS Principle
You must necessarily implement the 'Keep it Sweet & Simple' policy. You must not go overboard and get swayed by the latest home décor trends in vogue. Remember that just like fashion, many interior and home design trends would go out of fashion before the end of the season. It is best to opt for classic evergreen options that are perennially popular and much easier to the source.
Recycling Is the Best Choice
Your home remodeling exercise would be generating a tremendous amount of waste. However, somebody's trash could be another's treasure. While waste disposal could prove to be expensive, you may sell off the entire waste materials to your nearest scrap dealer. This way, you could earn some money. White goods, fixtures, and furniture that are in good condition could be exhibited for sale online. You could end up getting an impressive resale value for such products.
Some Simple Tips to Obtain the Home Renovation Loan
If you are thinking of refurbishing your existing house for making it feel bigger and more contemporary, it is a good idea to opt for a home renovation loan. With this loan, you could enhance the flooring, tiling, plastering, and painting of your home by payment of EMIs or equated monthly installments. Financial institutions and banks are offering financial assistance for renovating and improving your home. You could even choose to avail of tax deductions.
Cost Estimation by Registered Engineer or Architect
The first step toward obtaining a home renovation loan is to obtain cost estimation by a registered engineer or qualified architect. Lenders would be evaluating your home renovation applications depending on the estimated home renovation costs. Remember to get all these estimates from a registered contractor for the lender to feel confident that your home refurbishment project would be completed perfectly on time.
Technical Verification is Necessary
Technical verification of your home is important. Lenders are forever doubtful about the degree of renovation and improvement job done in the event of such home loans. The lender would be sanctioning the evaluated home loan amount; however, it would be disbursing it after appraisal of the improvement and renovation done by your contractor. This is precisely where technical verification would be necessary. The bank's empanelled valuator would be establishing the degree of improvement and accordingly come up with a relevant technical report. Depending on the report, the loan amount would be disbursed by the bank depending on the renovation level established by a trusted and authorized technical agency.
Conclusion
You must keep the above-discussed home renovation tips in mind so that your home remodeling could become easier. You may seek a home renovation loan so that the disbursed funds could be used for improving and beautifying your home. Keep in mind that home improvement must occur within the built-up and your home renovation loan could be declined if refurbishment goes beyond permitted limits.