Remodeling your home? Include these luxurious must-haves to make your place the prima donna of the neighborhood.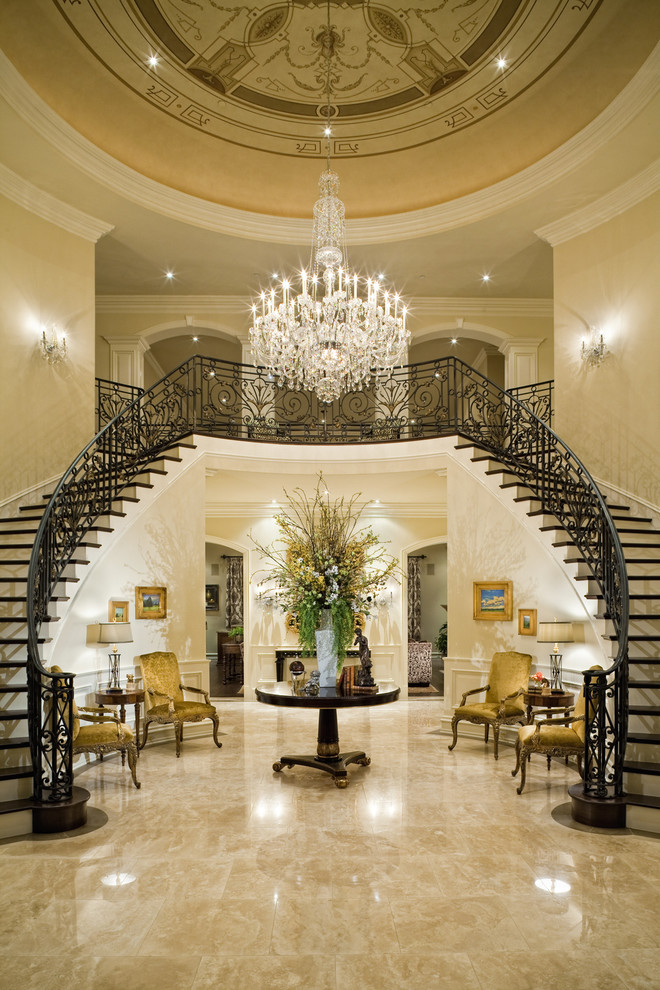 Photo: Jennifer Bevan Interiors
A "luxury home" is more than just an expensive, huge mansion with a pool. For a home to be truly luxurious, it should be beautifully designed, tastefully elaborate, and most importantly include trendy quality features. Home spas, private theatres, and even ideas imported from overseas like a cave to store your wine are just some things that define luxury homes today.
1. First Class Technology
More and more luxurious homes today are including smart technology to get things done a lot faster and easier. There are tons of smartphone apps that can be used to open and close your windows, control your security system, regulate your air conditioning or heating, even schedule tasks that go well beyond a simple alarm clock. This futuristic trend is as fascinating and fun as it is efficient and useful. You can control your entire house with the push of a button!
2. Roman Shower Rooms
Another interesting luxury trend that comes from ancient Rome are shower rooms, luxurious rooms similar to spas with different sized shower heads or simply an opening in the wall from which a generous gushing waterfall pours out. A LOT of upscale homes and condominiums in Florida with agents like Morris Dibben are making shower rooms a standard addition. These used to be an integral part of every roman bath, and they are definitely back in fashion.
3. Heated Linen Drawers
"Ondol", a Korean tradition of under floor heating used to be literally unheard of in the west and now is a top demand to high-end interior designers. Luxury homes are beginning to utilize this option in their linen drawers to make your cozy hot towel within reach, literally. The applications are vast, if you stop to think about it, and so easy to make a part of your upscale home. Comfort and warmth is luxurious itself, and pre-warmed towels and sheets are a simple but beautiful way to pamper yourself.
4. The Wine Cave 
This isn't a musty wine cellar or a discreet little wine room that's simply for storage. The new trends in wine storage combine comfort and style along with creativity and privacy. This may very well have started in the upscale Conrad Hotel in Dubai, which features an entire bar in a network of caves and tunnels.
5. Dedicated Entertainment Rooms
If you're building a home or remodeling it, take a moment to consider the design of your basement. The natural sound-resistant underground location is ideal for game rooms, reading rooms and libraries, or home theatres along with storage for all of your favorite spirits, wine or otherwise.