Make your home stand from the rest by amping up its curb appeal with these easy and effective ideas!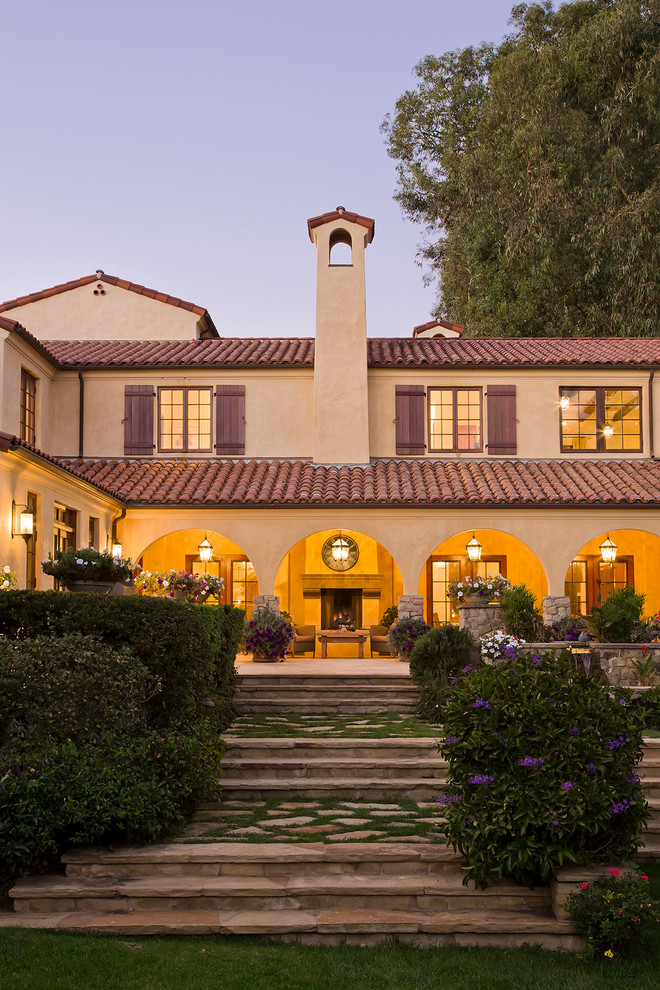 Evens Architects, Los Angeles
A simple way to make your property stand out while adding to its resale value is to focus on raising its curb appeal. After all, first impressions are often lasting ones. The good news is that you don't have to break the bank to raise your home's curb appeal! We've gathered some easy ways – most of which you can do yourself to add instant and effective curb appeal to you home:
A Fresh Coat of Paint Goes a Long Way!
There is nothing like a fresh coat of paint to bring a house to life. If you have good DIY skills, it is a project that will take a few weekends, or you can always hiring a painting company and have it done in a few days.
Before you start painting, remember that you need to give the exterior a proper wash, scrape, and sanding. It's better to paint from top to bottom to prevent messy drips and missed spots. Select a couple of shades or a main color and highlight to make the house stand out. The average cost of repainting would range from $1,500 to $3,500, depending if it's a DIY effort or done professionally.
Repair or Replace Your Garage door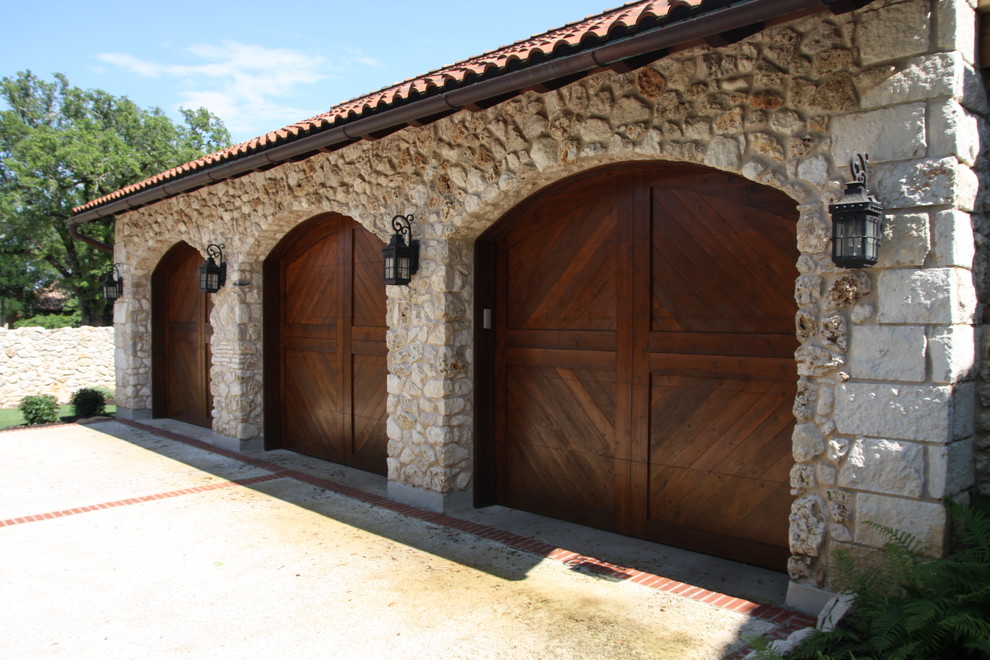 Rick O'Donnel Architect
A garage door can occupy as much as 30% of the face area of the house. An old door with dents will look jaded, even with a coat of paint. Old garage doors often let in drafts, thereby adding to your utility bills. When upgrading the garage door, keep in mind both aesthetics and functionality as the doors come in insulated or non-insulated variants. A new door would cost you $300 to $1,500, depending on size, finish, and insulation.
If you decide to just repair your current door, you'll want to call in specialists such as Pro-Line Garage Door Service. Most times the repair job you simply can't do yourself, and this 25-year-old family company specializes in all types of repairs with a one-on-one service. Keep in mind that you will want to do the garage repair before you paint your house.
Focus on Landscaping
Creative Environments, Pools and Spas 
A little bit of lawn care and a few flowers can make a remarkable transformation to your home. Plant some planters around your doors and line your driveway with flowers or beautiful shrubs. If you are looking to sell your home, remember that in the past investments of only $400-$500 in landscaping brought returns of four times the amount. So prune the trees and bushes, and add flowerbeds – it's worth it!
Clean and Repair Your Roof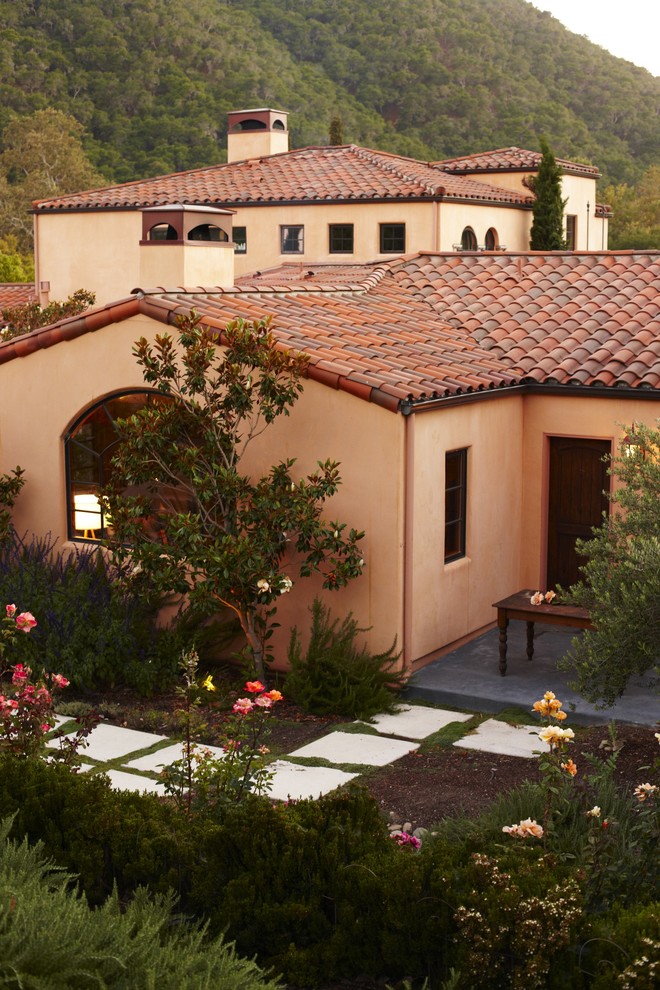 Jeffrey Gordon Smith Landscape Architecture
Replace broken and missing shingles, and remove the dirt, moss, lichens, and algae that accumulate over time. This is a job best done by professionals and should cost you $600 to $800. For that small sum, the house will suddenly look younger and fresher.
Add Some Window Appeal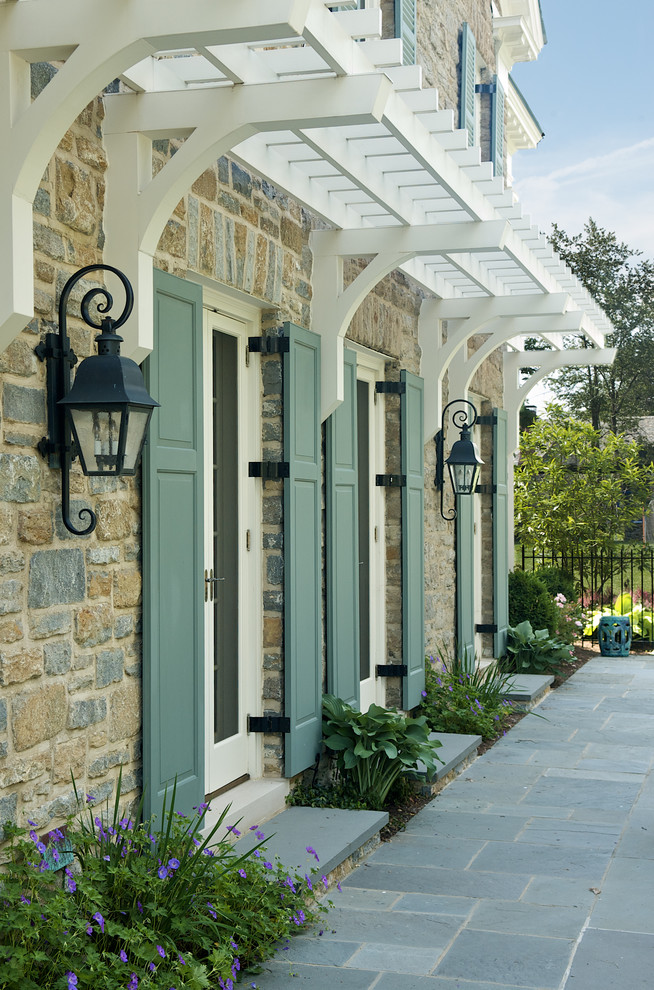 RWA Architects
An easy way to improve curb appeal on a budget is with interior or exterior window treatments. This can range from adding shutters to painting or adding drapes and blinds. Adding window boxes with gorgeous colorful flowers also add a pop of color and coziness!