Craving a splash of color for summer? Here's how to decorate your bathroom with summer's favorite citrus hues.
This season is all about bright, punchy colors that literally quench your thirst. Instead of sticking to those dark monochromatic hues that we loved last season, turn it up a notch in your bathroom with sunny citrus décor. Colors such as tangerine, lime green, raspberry, and even watermelon pink are emerging as hot color choices especially for your walls.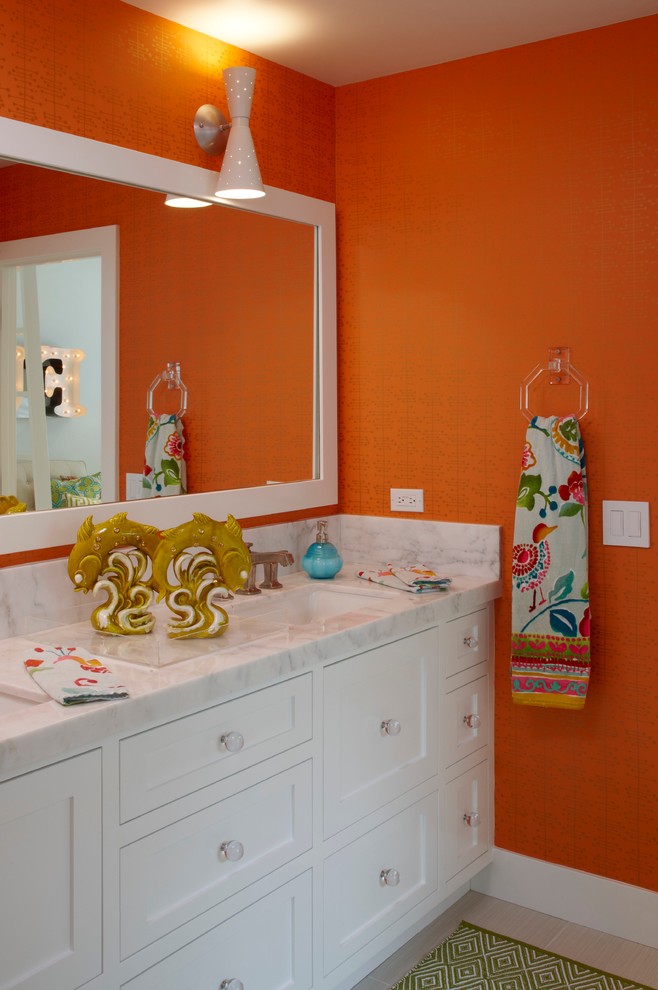 Going top to bottom with a deep citrus hue may seem like a big commitment. If you're too scared to take the plunge, start off with a tangy door trim. The designer below painted the door frame green to give this crafty looking bathroom an entrance graced with the colors of summer.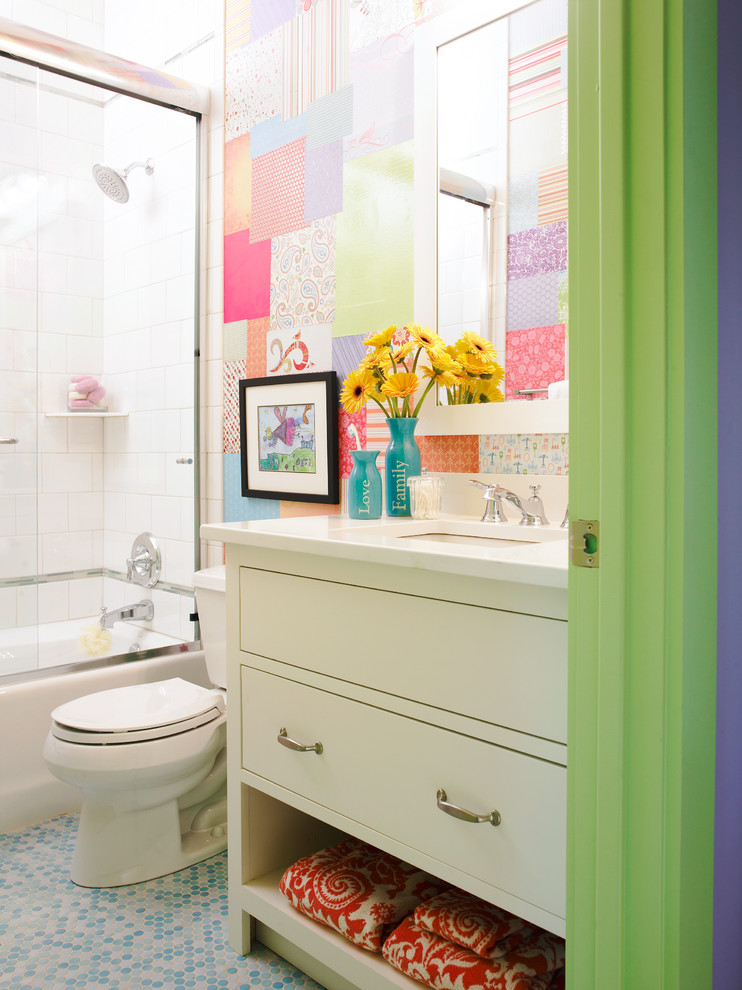 My favorite color combination of all time is a nice juicy pink paired with a citrus orange. You can create a color palette easily in your bath by matching your wall color with oversize rolled up towels. It will give you a pampered feel and makes it easy to swap your towels for different colors, creating a whole new look in a snap!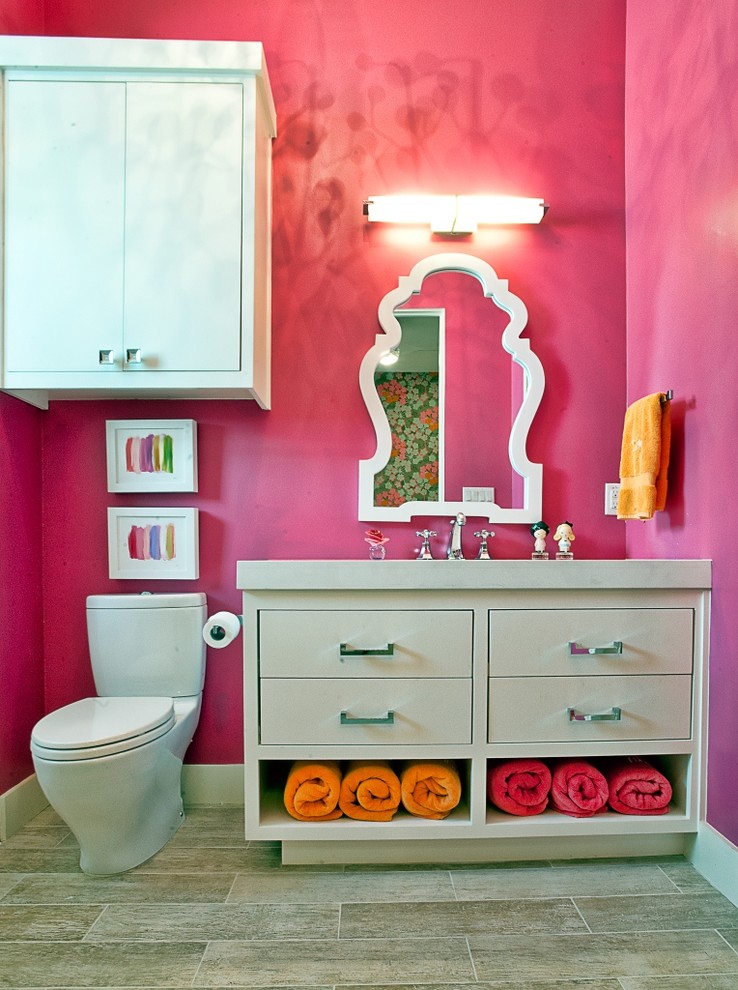 Trying to achieve a country look in your bath? Lighten up the rustic look with white wooden wall panels and painting the above section of your wall in a sunny green color. By incorporating a smart mix of wall coverings, quirky tiles, and a polished chrome vanity, you can turn a regular bathroom into a country summer retreat.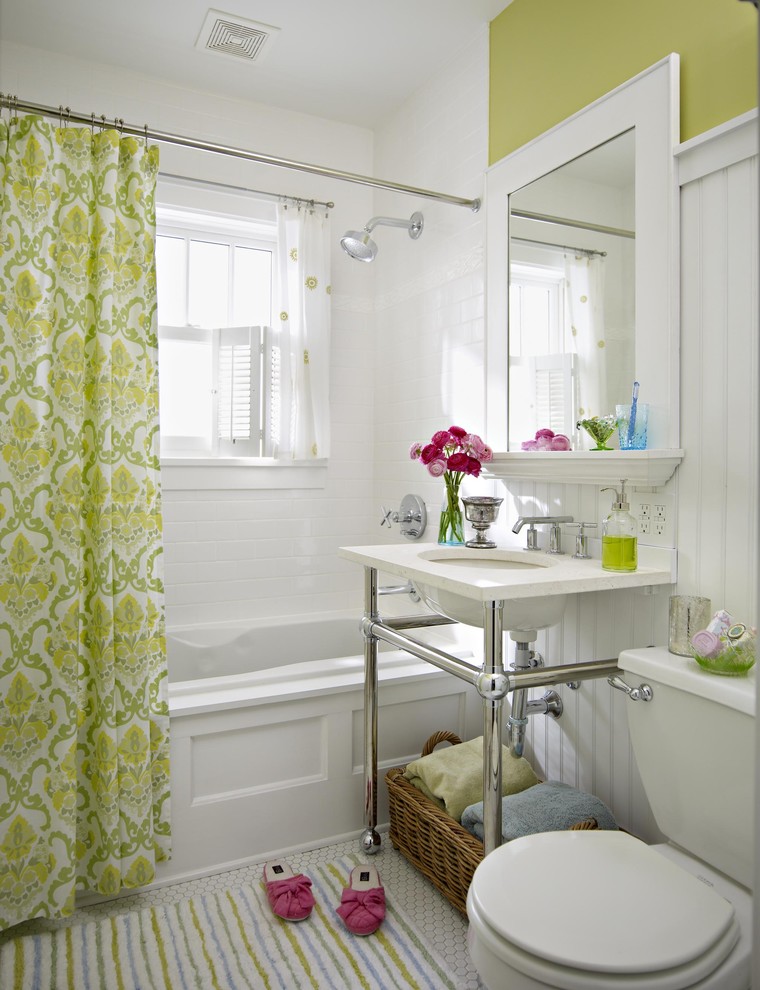 A luxurious bathtub is no stranger to attention, especially if you decide to pamper it up in a whole new color! An ingenious way to add some serious panache to your bath is to keep everything else muted and neutral and to focus all your attention on your bathtub.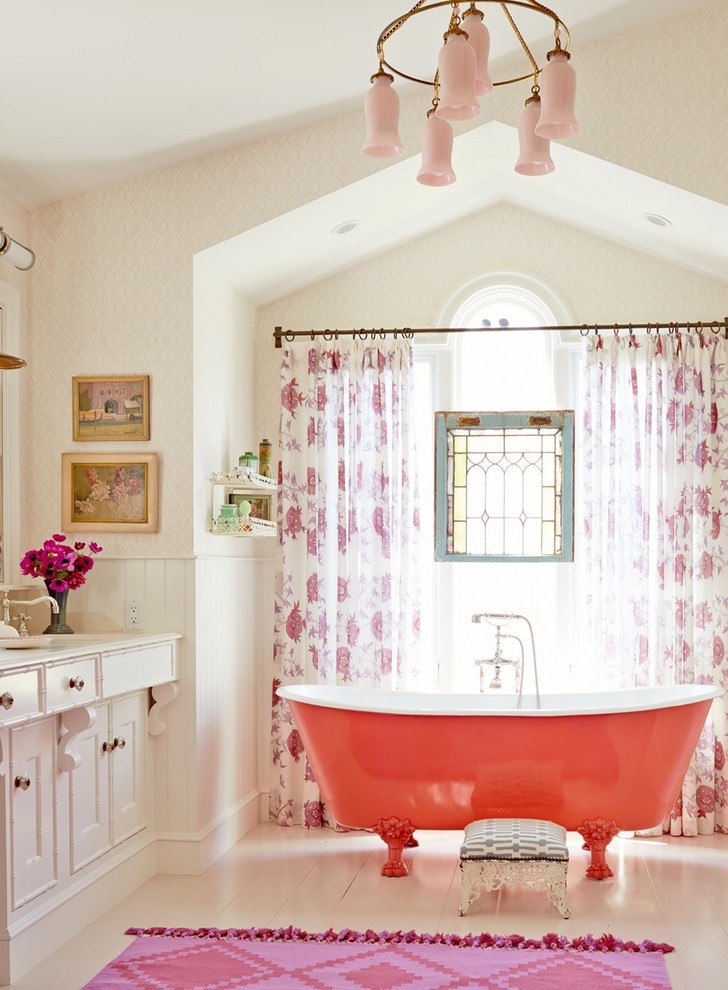 Geometric patters are still hanging on as one of designer's favorite trends. The only difference this season? We are focusing on small spaces like your bathroom with oversized wallpaper prints for a big, bold impact. This citrus yellow is the perfect backdrop to these sleek streamlined shelves and matching glossy white accessories.


A smart way to instantly give your bath a rich unexpected flavour is with a intriguing juicy colored shower curtain. Almost always, it's super hard to find the colors and patterns you like for your curtain – but their is hope with a DIY! You can make your own shower curtains by layering a fabric of your choice on the outside and using a regular curtain on the inside to keep it from getting wet. And of course, you want to make sure to use a mouthwatering tangerine color like the one below!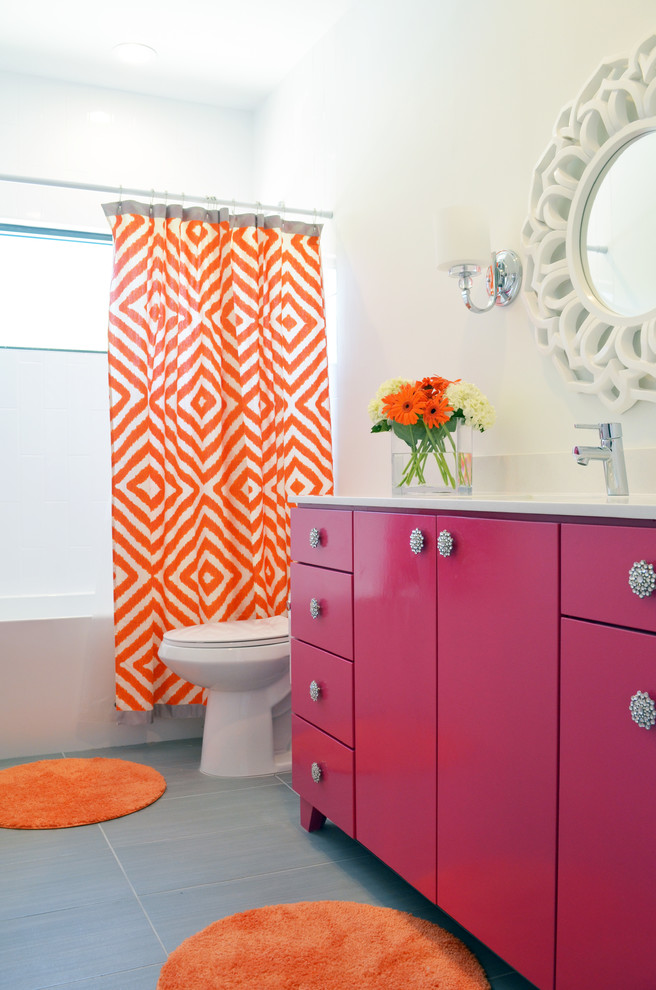 Photos By: Houzz