Turn an empty space in your home into a professional looking art studio to get those creative juices flowing!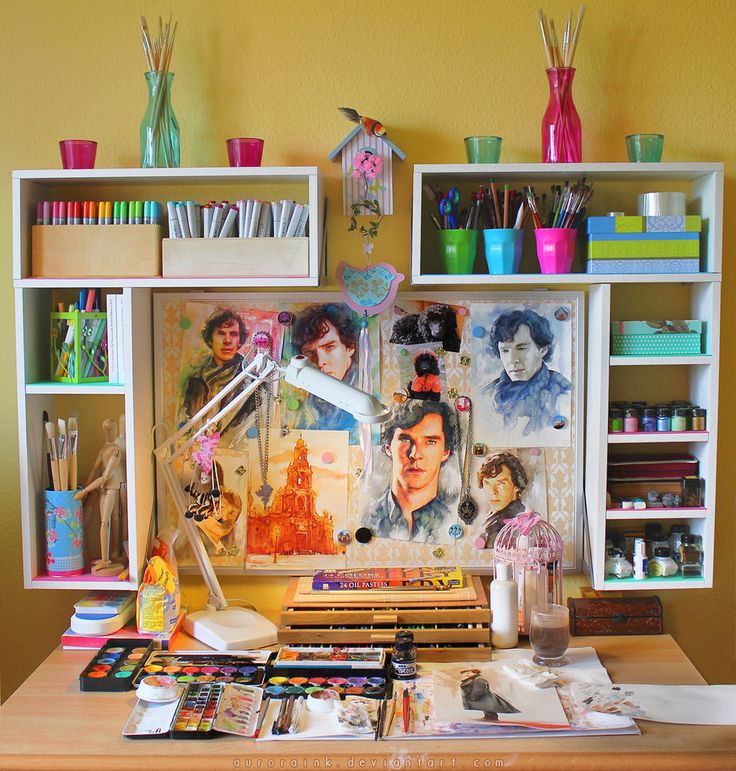 In order to get your "creative mind" working effectively you need to have your own personal space that where you can draw loads of inspiration. Having an art studio will allow your imagination to run wild and your creations to come to life, just like business owners have an office space to carry out their day-to-day tasks. Whether you create music, sculptures, or paintings, having a small studio filled with inspiration and away from all distractions can often help you create in ways you never thought possible. If you are lucky enough to have an empty space in your home, you can easily transform it into your own studio with these simple design tips:
Choose a Quiet, Sunny Room
When it comes to creating your own studio location is going to be key. Select a location in or outside of the home that allows you to get the most work done. Here are a few ideas:
* Spare rooms: Do you have a spare room in your home that could be turned into an art studio? This might be your basement, attic, or den area that you've been using for storage all this time. If you are fortunate enough to have a spare room, why not clean it out and turn it into a creative studio of your own.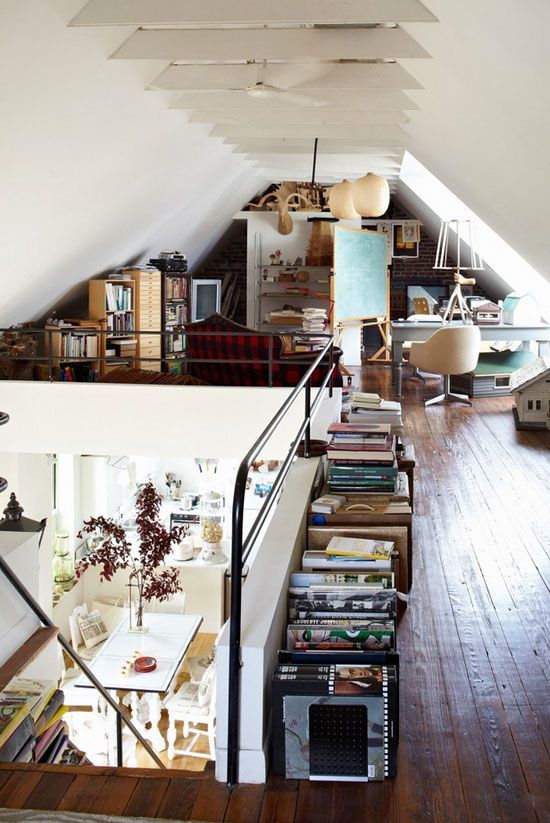 * Garages/Pool Houses: If you don't have any room on the inside of your home, you might want to check out your garage or pool house. These also can make great spaces to create a studio. While garages would give you more privacy, pool houses would give you more natural light, and a beautiful canvas to look at as you create your art.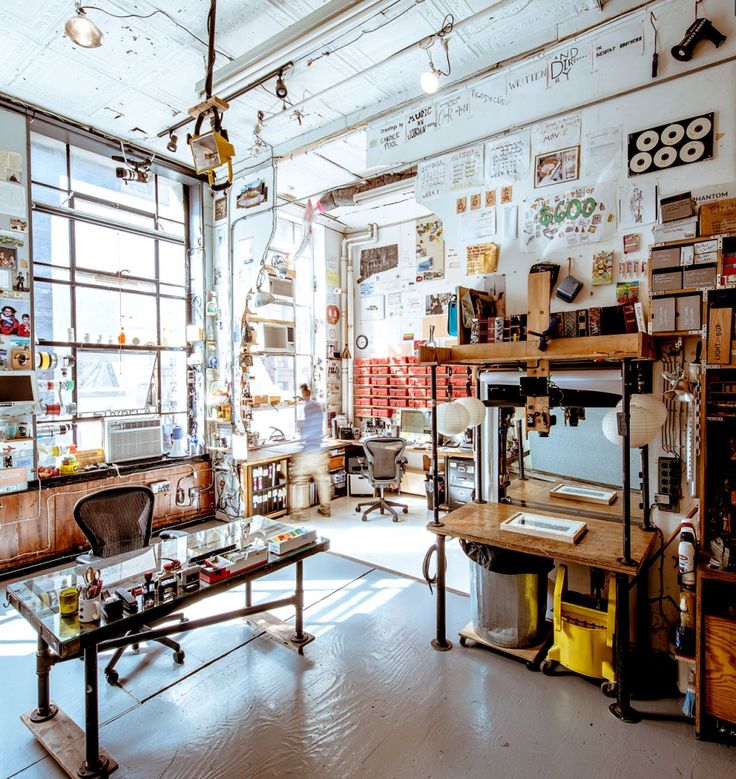 * Metal Buildings: If you're not fortunate enough to have a garage or pool room, you may need to consider investing in other options to create your own art studio. Some art collectives with the appropriate yard or property space actually buy prefab metal buildings in order to house materials and projects. These buildings can be customized to just about any shape or size and can also be customized to meet specific needs. They are also a lot cheaper than renting out commercial space.
Personalize Your Space With Things You Love
Now that you have chosen the space for your studio, you're ready to begin personalizing it with decorative items you love – they don't even have to match!
1. Hang Posters: This is your space where you can retreat to and feel good about, and therefore you should really try to incorporate things that you love and enjoy most. Posters can be a neat way to add a little "personality" to your walls. Silk screen concert prints and vintage movie posters are great ways to spice up your room.
2. A Mood or Inspiration Board: Putting up scraps of fabrics, photos, whatever drives you to be creative or even your goals in life can be a lot of fun to look at when you're working away on your next project. This wall should be somewhere that you look frequently. You can even make a collage of family or friends and even tropical locations you'd like to travel to!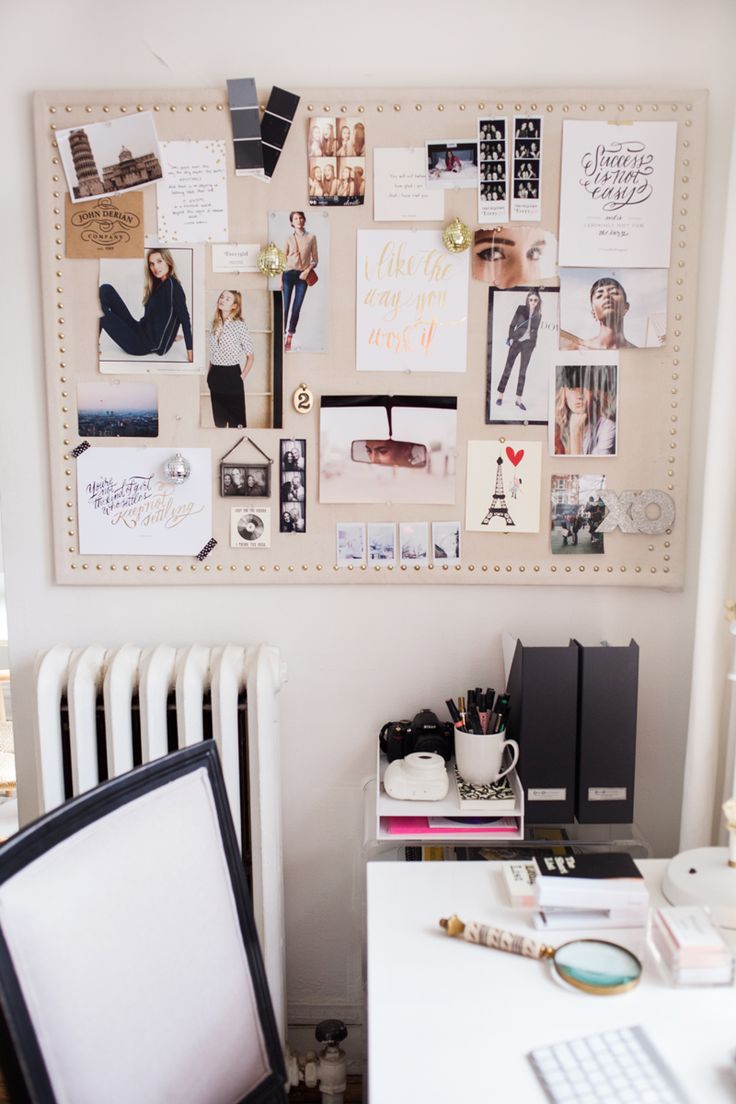 3. Move Your Workstation: If your desk or workstation is currently facing a wall or in a dark corner, it's time to do some rearranging. Pull your workstation or desk away from the walls and in the center of your studio to make sure you're taking in inspiration from all around you.
4. Let There Be Light: The best light for inspiration is natural light, so remove heavy drapery or curtains that block out any light or make your space seem smaller. Having other light sources can be a great method for illuminating the projects you're focused on at the moment. Whether you choose vintage lighting, barn style lights, or color tinted lights, the more you can see, the more your creativity can shine through.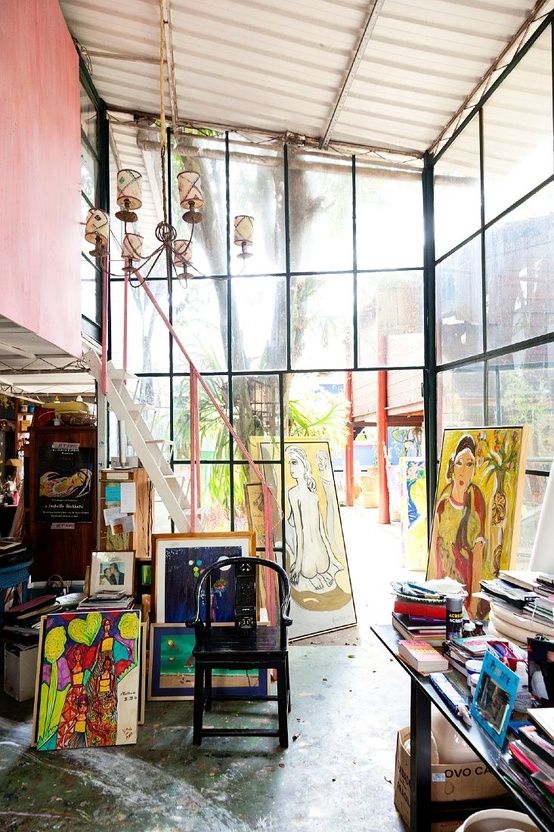 5. Get Creative with Storage: Having paintbrushes, nick-knacks and clutter all around is definitely a mood killer – so make sure to combat the clutter early on! Invest in clear containers in multiple sizes and make sure to label your items so they're easy to find. The containers should be easy to stack and store until you need them.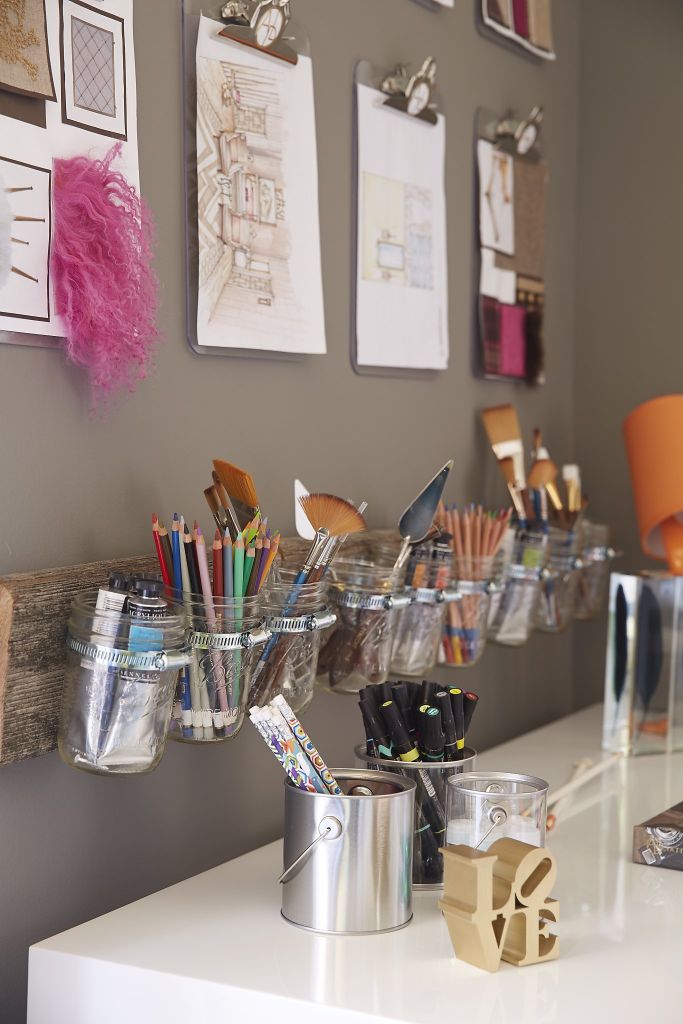 6. Gallery Walls– If you're really looking for inspiration, why not create a gallery wall that is filled with your finished projects? This is a great way to look at your accomplishments and a good option to show off your completed work to visitors – especially if you're interested in selling your crafts.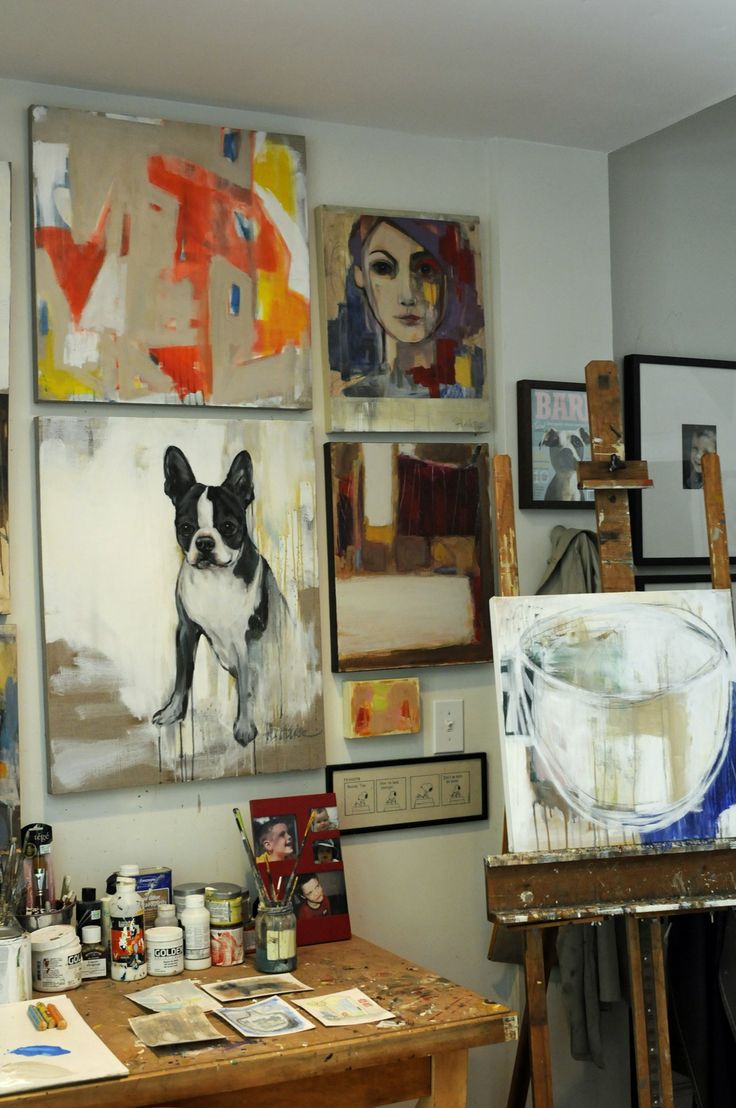 7. Have Fun with Color – Color can do a lot for your mood. Whether you want to feel upbeat and happy or mellow and relaxed, there is an array of color choices that you can use to bring your art studio to life. So step outside of tradition and choose colors that simply make you feel inspired.
Quick Tip:
It's all about being creative with your space, so DON'T be afraid to step outside of the box when it comes to interior design. When you walk into your studio space each day you should feel refreshed, rejuvenated, and most importantly, inspired to hone in on your craft and create masterpieces each and every time!
Photos: Philip Harvey, Casey Nestat, Apartment Therapy, Anulik Grigorjan, The Every Girl