Creating An Outdoor Entertainment Space In Your Backyard: The Essentials You'll Need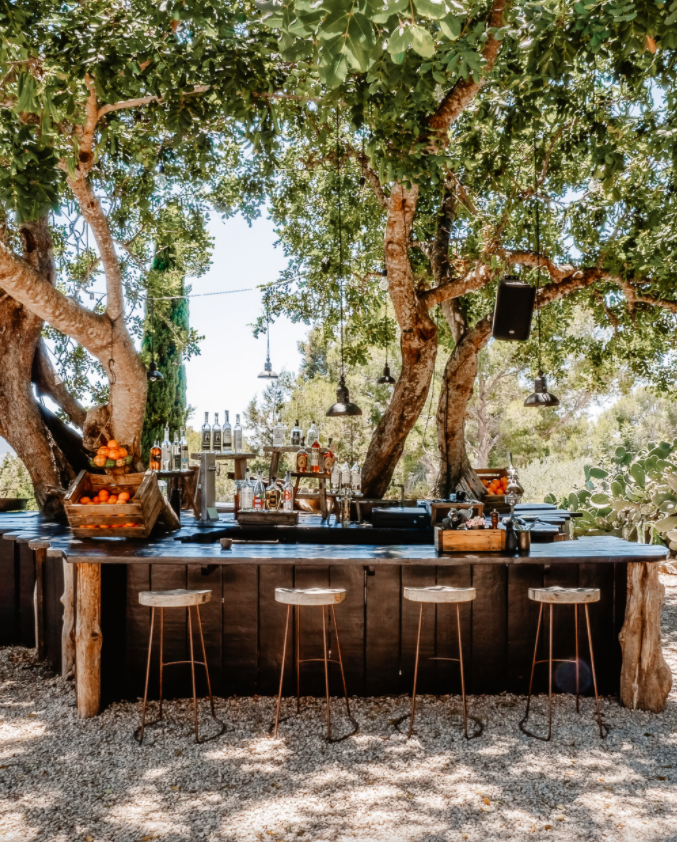 Make your outdoor space entertaining, here's how!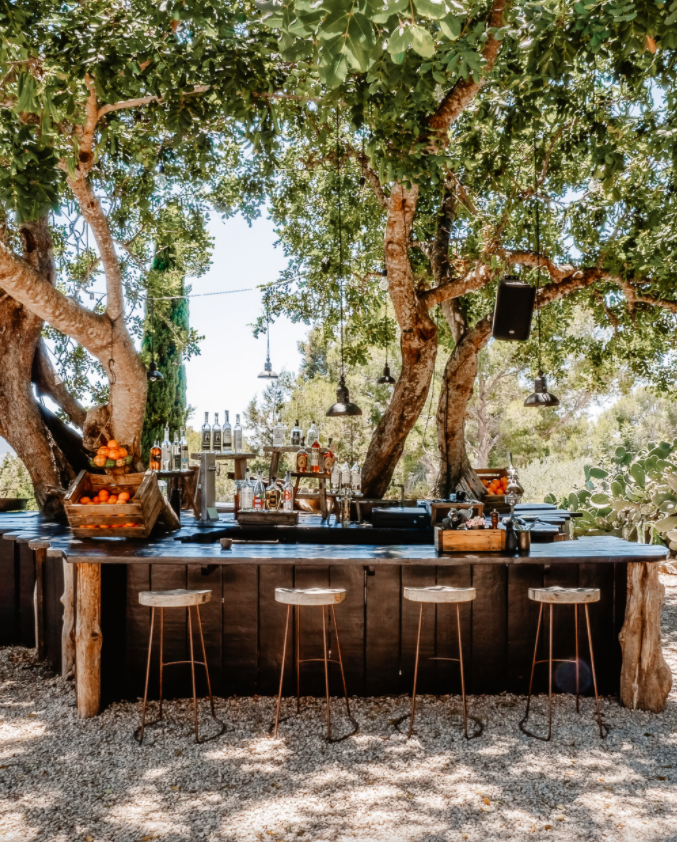 Photos By: Stock Images
Spending time outdoors is fun, but communal spaces can be difficult to access or expensive to visit, which is why more Americans are spending time in their backyards.
Most US citizens now spend an average of 14 hours a week in their backyards, which is higher than during previous years. When you're spending so much time in your yard, it's nice to have a dedicated space that you can use as an entertainment venue for yourself, your family and any guests you welcome to your home.
Putting together an outdoor entertainment space in your garden isn't difficult, but it does require some essentials. Keep reading, and we'll explore the items you need to put together a comfortable and relaxing outdoor entertainment space in your backyard.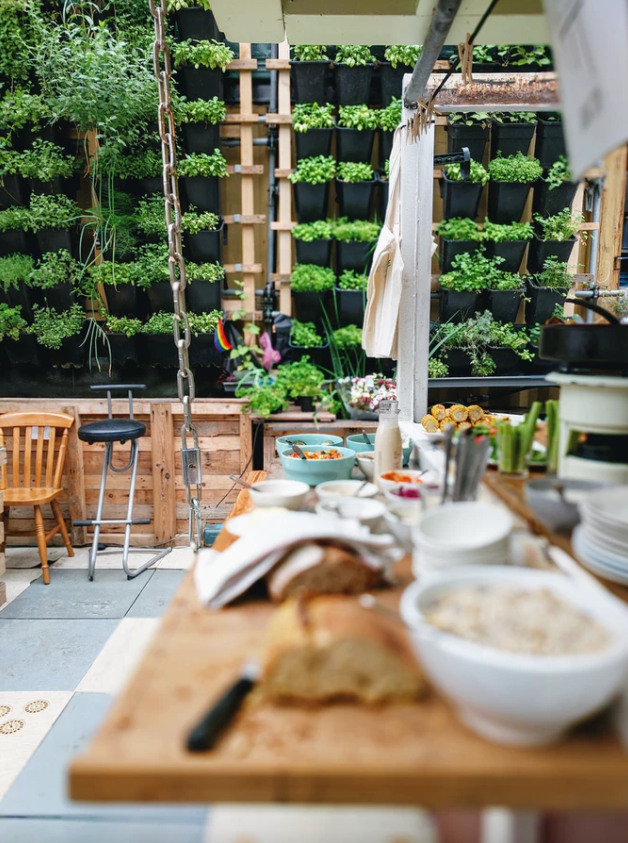 Outdoor Furniture 
Furniture is key for any outdoor entertainment area, as you need to make your guests comfortable. Standing around for hours isn't easy, and it might make them feel unwanted. Inviting them to recline on your outdoor chairs or sit at an outdoor table can make guests feel welcome and give you all a place to eat, drink and have fun in. When choosing furniture for your outdoor entertainment area, make sure it's durable enough to withstand the elements and still comfortable enough for you and your guests to relax on for hours on end.
Something To Cook On 
Spending time in the backyard is a great excuse to have a cookout and make delicious treats for yourself and your loved ones. For the best outdoor dining experience, you need something to cook on, so you're not travelling back and forth to your kitchen and can get a lovely smell of fresh food in your backyard. While many homeowners opt for the traditional BBQ, you could choose something a little more unique. For example, an outdoor wood-fired pizza oven, like the cutting-edge Ooni Karu 16 is a great way to make tasty treats for everyone to enjoy. These ovens are ideal for crafting fresh pizzas that everyone will love, which you can eat while reclining in your luxurious outdoor entertainment area.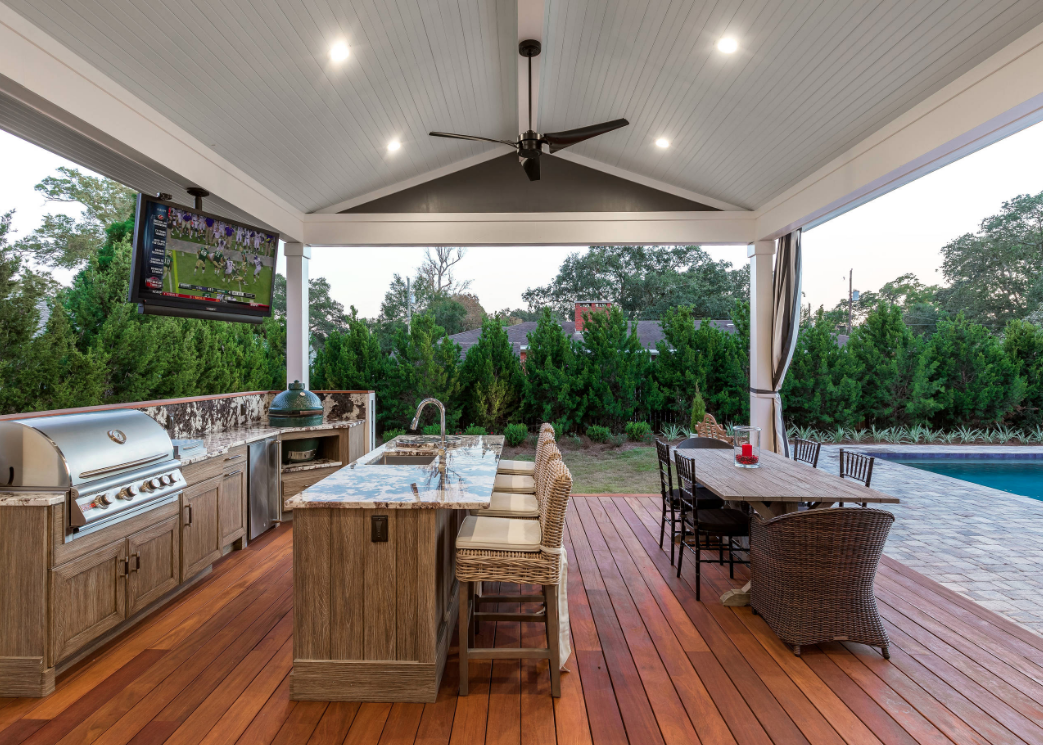 Shelter From The Rain And Sun
When you're spending time enjoying yourself outdoors with your friends and family, the last thing you need is to be sent scurrying indoors by the rain or left sunburned and tired because of the heat. So, shelter from the elements is crucial for any outdoor entertainment area. Consider a durable canopy or awning that you can hide away when not in use, then bring out when you need it. Alternatively, you could invest in a large outdoor parasol that will look chic and keep you and your guests comfortable all year round.
Backyard Lighting 
When it gets dark, it can be difficult to see in your backyard. If you choose outdoor lighting, then you can stay out for as long as you want and create an inviting atmosphere in your yard. There are many different types of outdoor lighting, so you can find the one that suits your property and will help you to create the look you want. You'll then be able to stay out in your yard even when it gets dark and enjoy a relaxing ambience with the people you enjoy spending time with.