2021 Organizing Tips and Tricks for Your Closet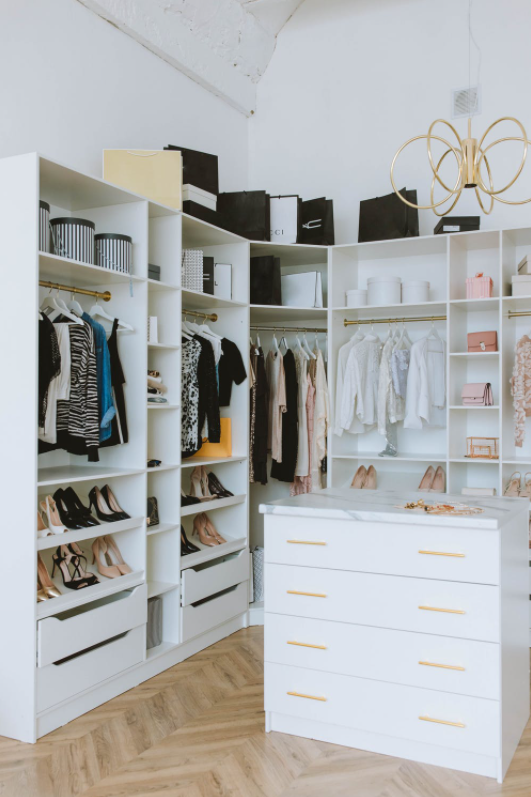 Closets can quickly become cluttered as we add more clothing, shoes, accessories, and memorizes inside. If you feel that you don't have enough storage space to contain all of your stuff, you may consider sizing down, but don't give away your stuff just yet!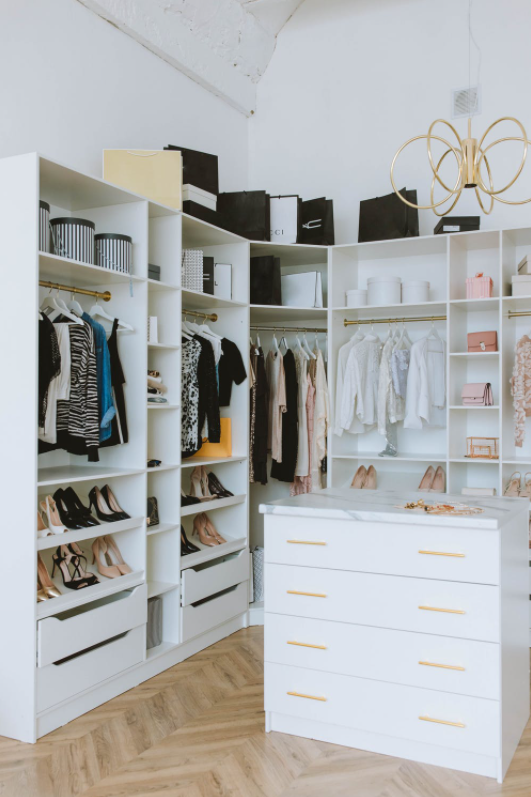 There are plenty of organizational solutions that will make it look like you cut your wardrobe down in half!  You can even go for custom closets to maximize your storage space.
2021 Storage Tricks for Small and Large Closets
Buy Stand-Alone Clothing Racks
A free-standing clothing rack can come in handy for anyone who has a closet packed to the brim with stuff or who only uses dressers for their clothing. Stand-alone racks force your wardrobe to be exposed, which encourages you to organize your dress clothes.
Buy Curtains to Shield Glass Doors
Some closets have glass doors that let you see inside, but if you're having an organizational issue, that can be a problem. The sun can also start to discolor clothing and age perfumes. Luxury perfumes by Comme des Garcons can dress up your closet with their bottle and scent.
Install Sliding Doors
Instead of maneuvering through a small closet with little light and space, tear down the walls and install sliding doors. Sliding doors are perfect space-savers because they won't swing open and knock over your outfits. Plus, sliding doors are inexpensive to make or buy.
Remove Seasonal Clothing
While choosing what to wear in the mornings, you may notice outfits or items that are too warm for the summer, too revealing for the winter. Instead of keeping these clothing items inside your closet, put them in storage for the season and swap them out when the time comes.
Use Modular Shelving
Modular shelving is designed to be highly flexible. It can be put together in multiple ways and is easy to break down and reassemble. Place a few modular shelving units in your closet or around your bedroom to display your favorite items, or add doors to make the room look clean.
Add Cupboards or Drawers Under Hanged Clothing
Most closets only have space for hangers and a little shelf above the hanger poles. If you want to add storage to your wardrobe without making and installing a separate unit, purchase a small dresser and a shoe rack from any furniture store and add it to the bottom of your closet.
Buy Shelf/Dresser Organizers
Shelf organizers perfectly hide bulky items from sight in an attractive deep basket. The canvas style is popular with homeowners, but wicker baskets look nice in most rooms. Dresser organizers can be made from cardboard or plastic and are used to separate clothing.
Hang up Another Bar
Closets are usually as tall as the ceiling in your house, which is about 9 feet. Most hanger bars are slightly lower than 5 feet, making it easy to install another bar underneath them. Adding one extra hanger bar can double your closet's storage capacity without tearing down a wall.
Rearrange Shoes in Cubbies
Storing shoes can be frustrating on a shoe rack because dirty soles could damage the tops of other shoes. Install cubbies for this purpose. Cubbies also make your shoes easier to display and grab. If you have a lot of purses, bags, or accessories, cubbies can help store them.
Take Advantage of Wall Space
Use empty wall space to display shoes, accessories, purses, and clothing aesthetically. Without proper care or direction, this "free" style can start to look messy. However, if you use a column of rods or equally placed hooks to hang clothing items, you can create a well-organized space.
Start Donating Clothes
Sometimes a closet cleanout is what you need to add more space to your closet. If you've tried everything but can't seem to make the space look organized, donate your items to a friend, homeless shelter, charity, or thrift shop. Then, you can start adding more storage solutions.