Make your new house feel homey and inviting with these tips!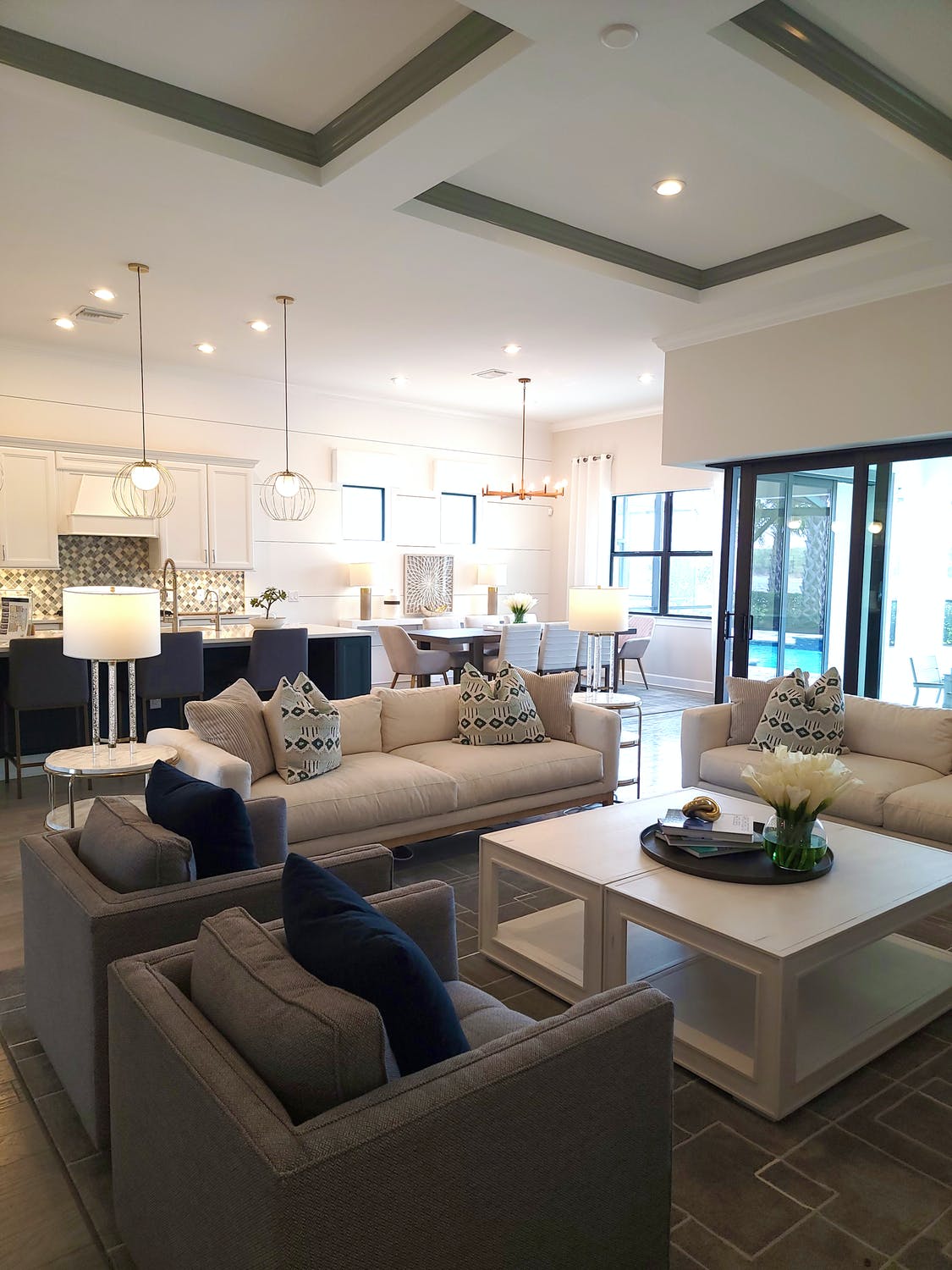 Photos By: Unsplash
When we first step into a new property, it always takes a while to make the switch between viewing it as someone else's home and feeling like it's ours. To make sure that you aren't sitting and staring at rooms full of boxes waiting to be unpacked, here are a few tips to help you start your new life in your new home quickly and comfortably.
Reacquaint Yourself With The Space
Walk around the house before you unpack anything to see your home with fresh eyes. Remember that you are not beholden to what the previous owners left behind.
Think About The Garden
Make plans for your garden right away. Look at how much light and water different areas of the garden will get and plan your planting accordingly. If you are looking forward to entertaining this summer, a garden deck or fire pit will give you more space for guests. Remember that sunshine and time spent outside are great for our mental health.
Make A Budget For Home Improvements
Calculate the repayments for your mortgage into your monthly budget. Home expenses do not stop once you move in, and home improvements can get costly quickly. If you have taken out a jumbo home loan, for example, it is important that you make sure that you can keep up with those interest rates. Don't commit to projects that you can't afford.
Make A Timetable For Home Improvements
Plan each stage of your refurbishments, improvements and changes and create a timetable. Talk to contractors and experts about how long each project should take and how much they will cost. Sort your plans into must-haves and would-likes and prioritize them accordingly.
Get A Head Start On Home Fixes
Address any issues in your home identified by the surveyor right away. Don't start with aesthetic improvements. Problems with your plumbing, electricity or gas will only get worse if left unattended. Issues with piping, insulation and roofing can be expensive to fix so get a quote and factor the repairs into your budget as soon as you can.
Prioritize Home Security
Check the security systems in your home from alarms to locks and update them as soon as you move in. Change the batteries in your smoke and carbon monoxide alarms and test them. Introduce yourself to your neighbors and let them know that you have just moved in. If you have a small child, go through each room to see what needs to be child proofed.
Start From Scratch
Look at your new home with fresh eyes and divorce yourself from how you saw it on previous viewings. Remember that this is your blank canvas to work with. Experiment with different room layouts, furnishings and paint colors to find the version of this property that is yours.