The Venetian Blind – 2019's Blind of the Year!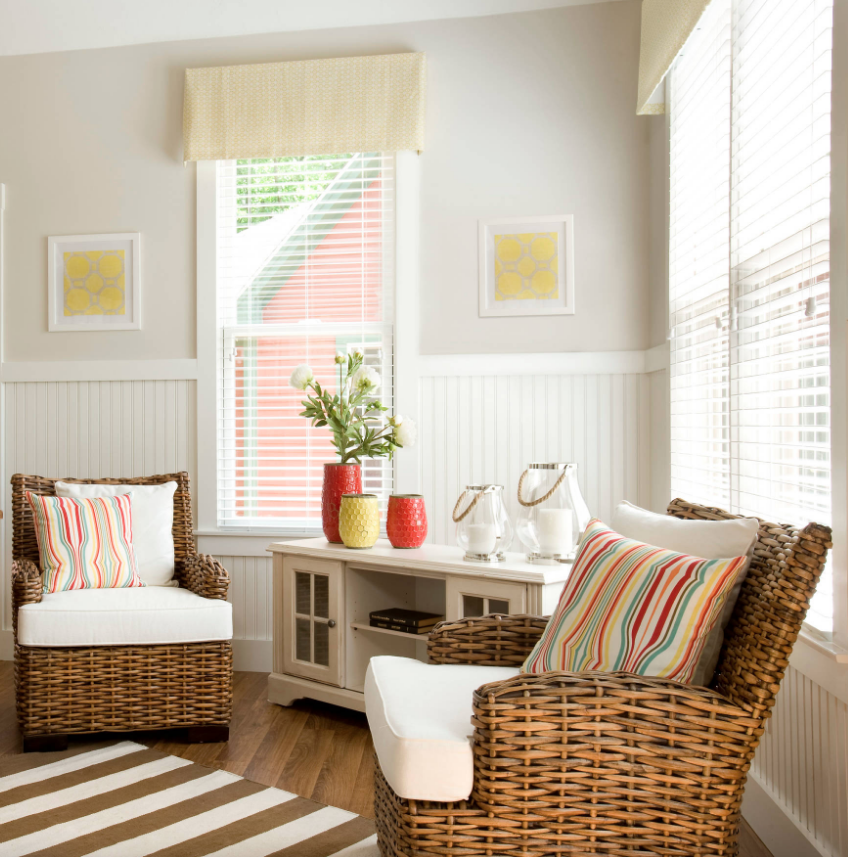 Simple, elegant, and decidedly unassuming. White wooden Venetian blinds add a touch of contemporary class to any room!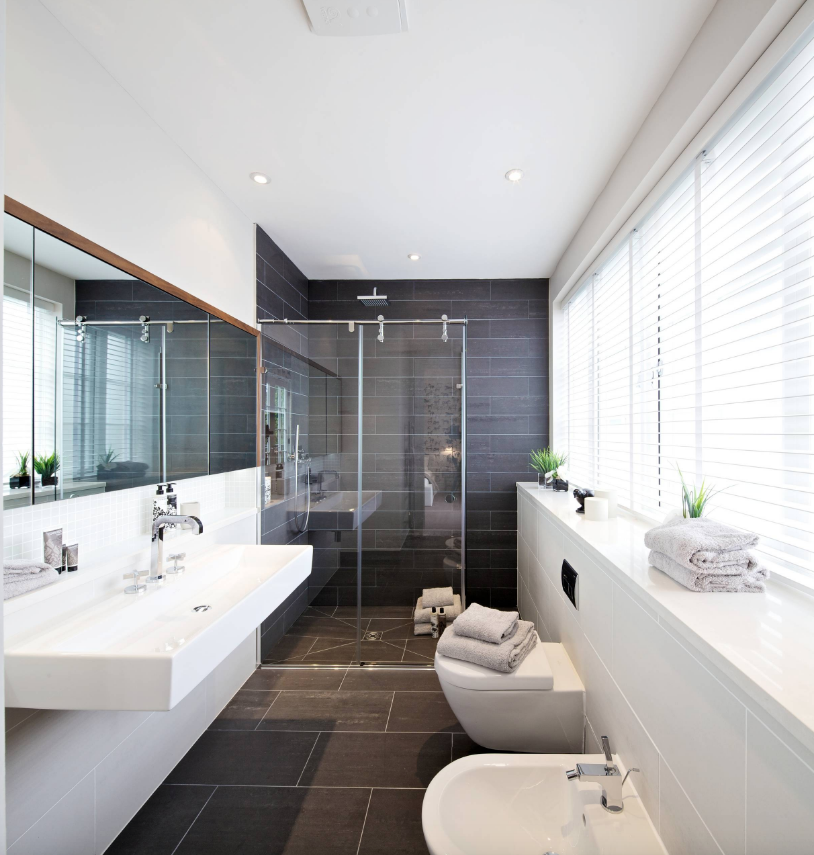 Photo By: LOVE INTERIORS
Comprised of horizontal wooden slats joined together with premium quality cotton known as tapes; Venetian blinds allow for the perfect combination of style and light control. Giving you the shutter look, at a fraction of the cost. 
White Wooden Venetian Blinds Are Versatile
The sheer versatility of Venetian blinds makes them a great option for any room. Perfect for shading your inside spaces from excessive sunlight, adding privacy, and maintaining ambient temperatures during the hotter months of the year.
Add Personality with White Wooden Venetian Blind
Venetian wooden blinds are a great jumping off point for your interior design ideas. They can be beautifully paired with pastels, resulting in a bright, fresh effect bringing an easy living feel to your indoor spaces. If you change your mind, white is a primary palette colour, so you can refresh whenever the mood strikes.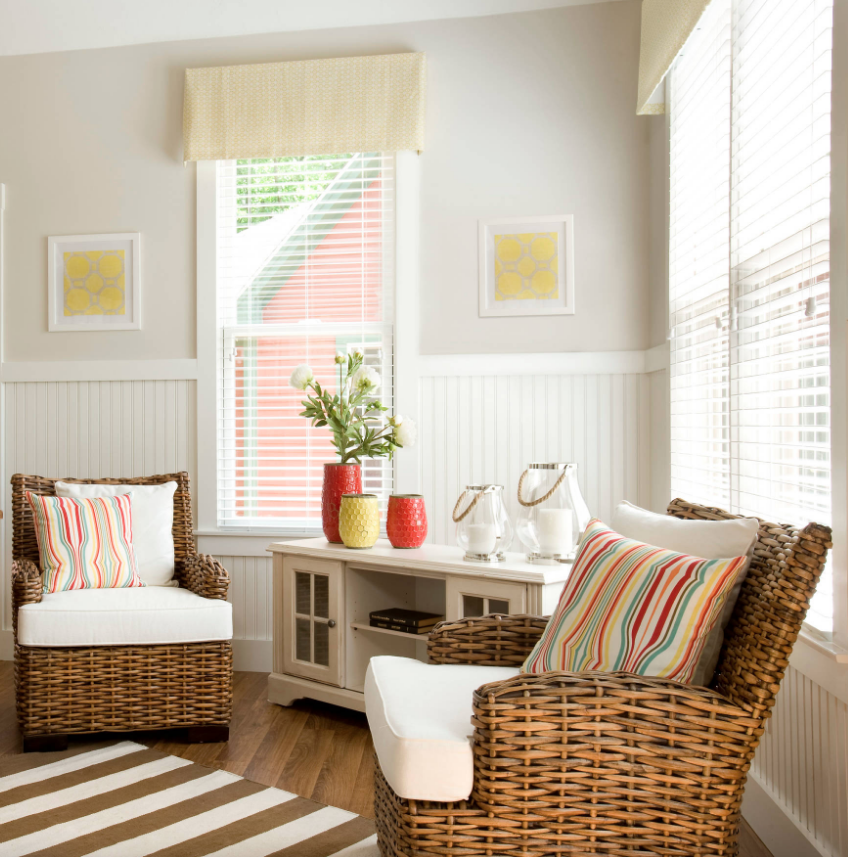 Photo By: Morr Interiors
Stylish & Sophisticated, with Ultimate Light Control…
At Make My Blinds they are all about quality, ease and making the purchase of your blinds as simple as possible. With a range of different woods, colours and tape (or no tape) combinations, the power is in your hands to get that picture-perfect look. You're positively spoilt for choice.
Their wooden blinds are supplied with a matching valance, designed to cover the headrail and brackets to give you a professional finish. The refined, precision controls give you raise on the right and tilt cords on the left. All colour coded to match flawlessly with your chosen slat colour and with a 4-year guarantee.
Need some inspiration? Take a look at their range of wooden venetian blinds.
They're Low Maintenance
Wooden Venetian blinds are incredibly easy to maintain. All you need to do is give them a wipe with a cloth every now and then to remove any dust build-up. We would advise avoiding placing wooden Venetian blinds in areas of high moisture to avoid warping the wood. In bathrooms and above sinks, we'd recommend a line of faux-wood venetian blinds.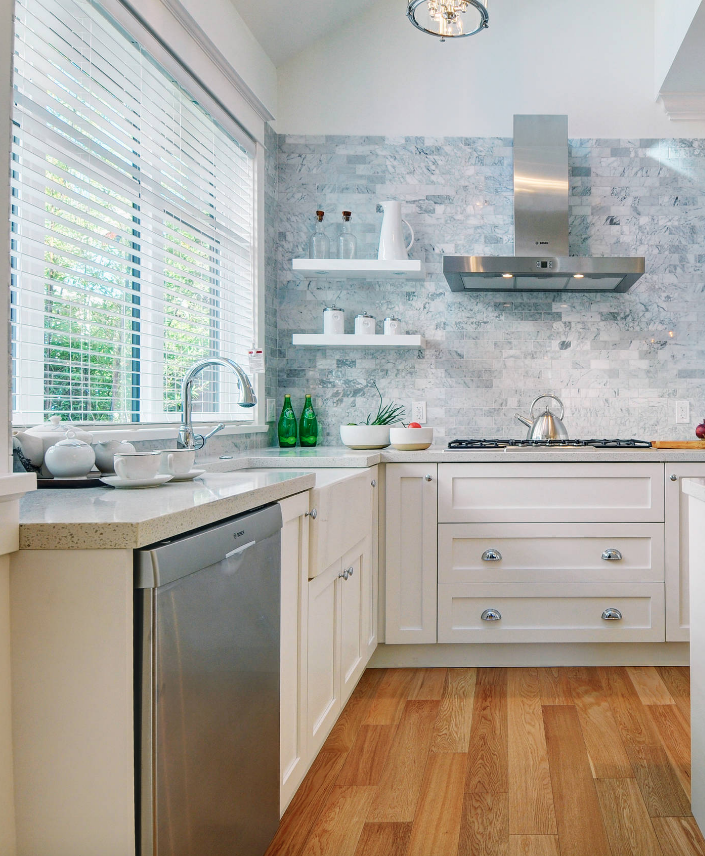 Photo By: Nordic Projects Ltd.
Benefits of Real Wood Venetian Blinds
Real wood is a great choice for Venetian blinds. Wood offers a pure aesthetic, alongside a high degree of practicality. It's an excellent insulator, helping you maintain energy efficiency by preventing heat loss through the windows.
A Great Way to Quickly 'beautify' your Home
Updating your blinds can instantly make a room feel completely different and easily beautify your home. Creating a perfect ambiance and contributing to a harmonious décor. You can even pair blinds and curtains for something a little different.
They're stylish, affordable and durable and let's face it, if it wasn't for Venetian blinds, it would have been curtains for all of us!
If blinds aren't the only thing on your mind, head on over to Better Housekeeper for more ideas, inspiration, and interior design news!