5 Design Tips to Make Your Bedroom More Relaxing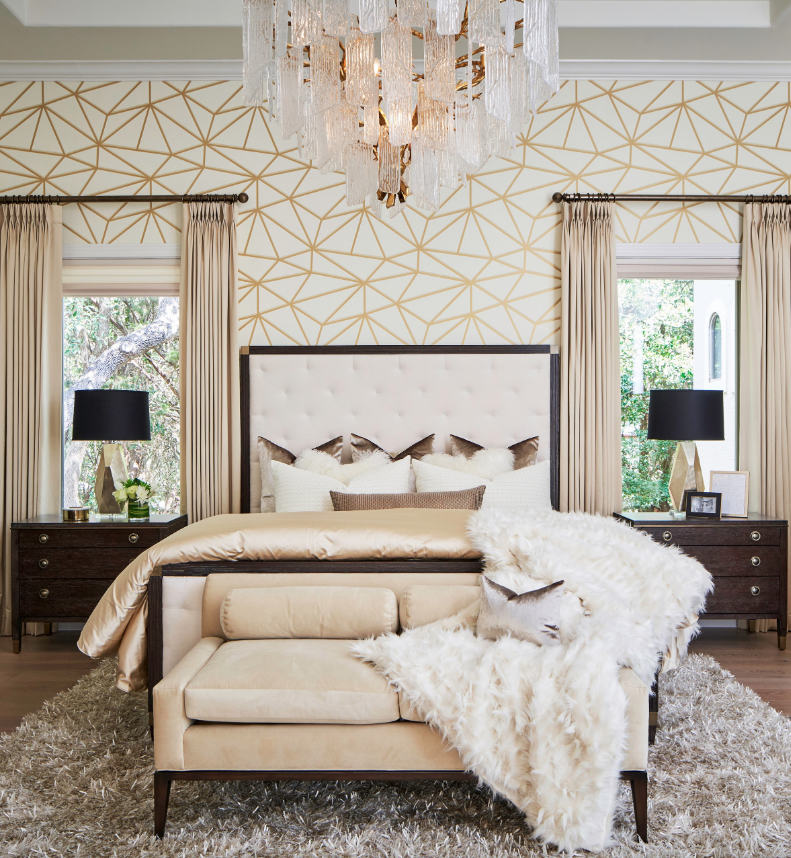 Make your bedroom your own relaxing getaway with these simple design tips!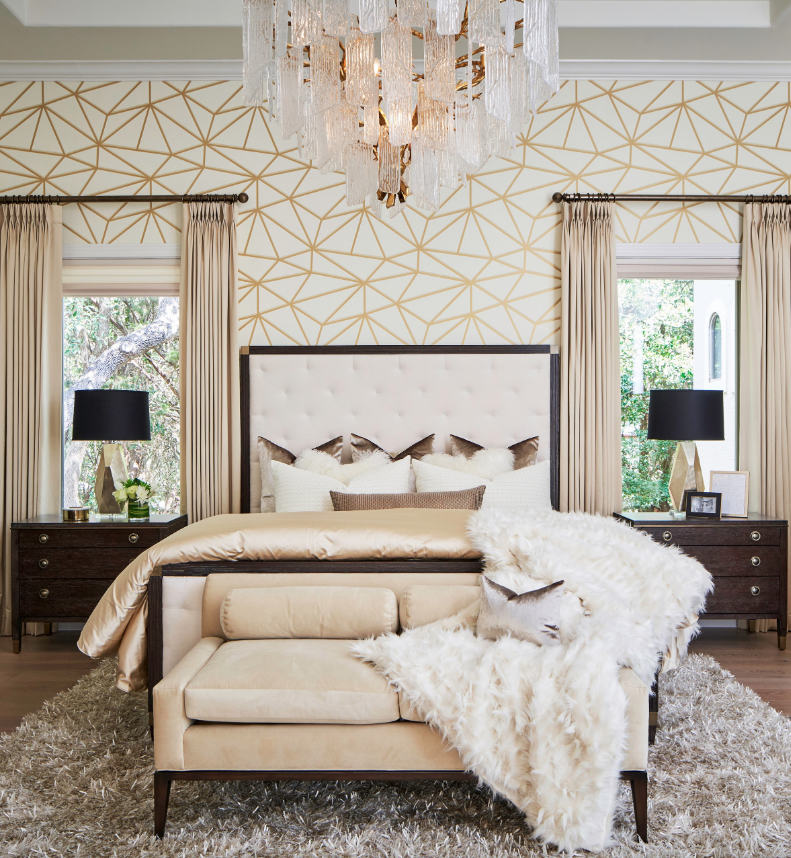 Photo By: Paper Moon Painting
When you think about each room of your home, each one has a purpose and makes you feel a certain way. The kitchen is for gathering with friends and family over a delicious meal, the living room is for unwinding and enjoying time with your loved ones, the bathroom is for freshening up and showing yourself care, and the bedroom is for relaxing. But the way in which you design your bedroom can really make or break how you feel in that space. If it's cluttered, too bright, and has a lack of feng shui, this room might make you feel overwhelmed rather than at peace.
Creating a space within your home that's your own is essential if you want to have a good night's sleep and a place to recharge after a long day. If you're looking to spruce up your bedroom's style, check out these 5 tips.
1) Quality Bedding is a Worthwhile Investment
Most of the time you spend in the bedroom is likely in your bed, so why not indulge in some luxurious sheets and bedding that you love? You'll sleep better, relax more comfortably, and they'll definitely last longer than cheap set of linens.
When shopping for high-quality bedding, search for sets that are either 100% cotton or 350+ thread counts for linen. Additionally, choose subtle tones that will match with the rest of your bedroom and create that peaceful vibe that you're striving for.
To complement your bedding, find textured throw pillows, blankets, or tapestries to add some interest and depth to your design.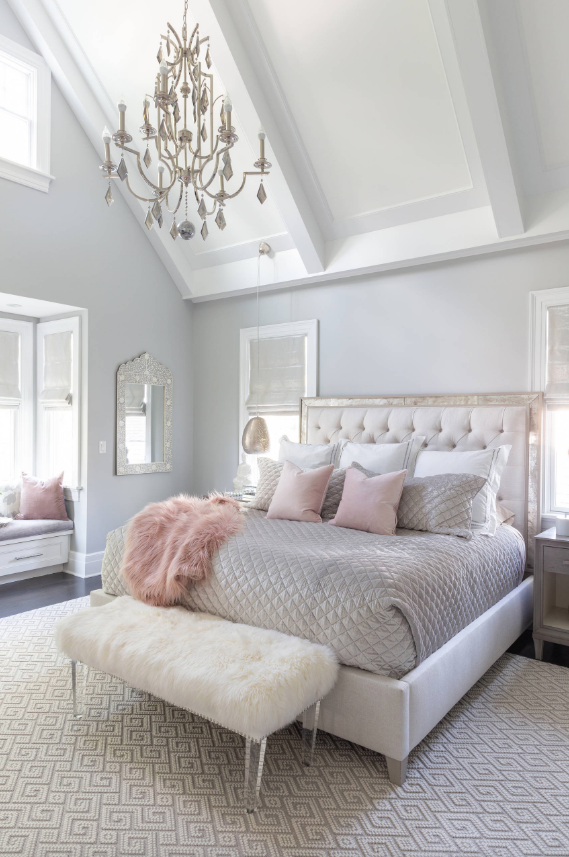 Photo By: Karen B Wolf Interiors, Associate ASID
2) Lighting is Everything
Whether you're getting ready for an evening out or cuddling up with your favorite book, finding the right balance with your lighting is key to creating a bedroom space you'll love. Soft lighting is best for bedrooms because it's gentle and not as invasive as fluorescent lights when you're getting ready to hit the hay.
To achieve the soft, natural light look, replace the bulbs in your existing fixtures with soft light bulbs. Soft white lights range from 2700 K and 3000 K in color range while warm whites are between 3000 K and 4000 K. If you need additional help buying the right lights for your space, refer to this lightbulb buying guide.
3) Choose Neutral Paint Tones
Just like your lighting should be soft and neutral to promote relaxation, so should your paint color. According to color psychology experts, certain colors are known to evoke different emotions. Blue, for example, is calming and cool while yellow is invigorating and represents happiness. When it comes to finding the right paint color for your bedroom, the choice is really up to you.
However, we recommend going with softer, more natural tones that make you feel at ease in your bedroom space. Here are a few of our favorite color schemes for the bedroom:
Light, organic inspired greens with yellow accents
Multi-tone blues
Coffee brown, moss green, and ivory
Sunset tones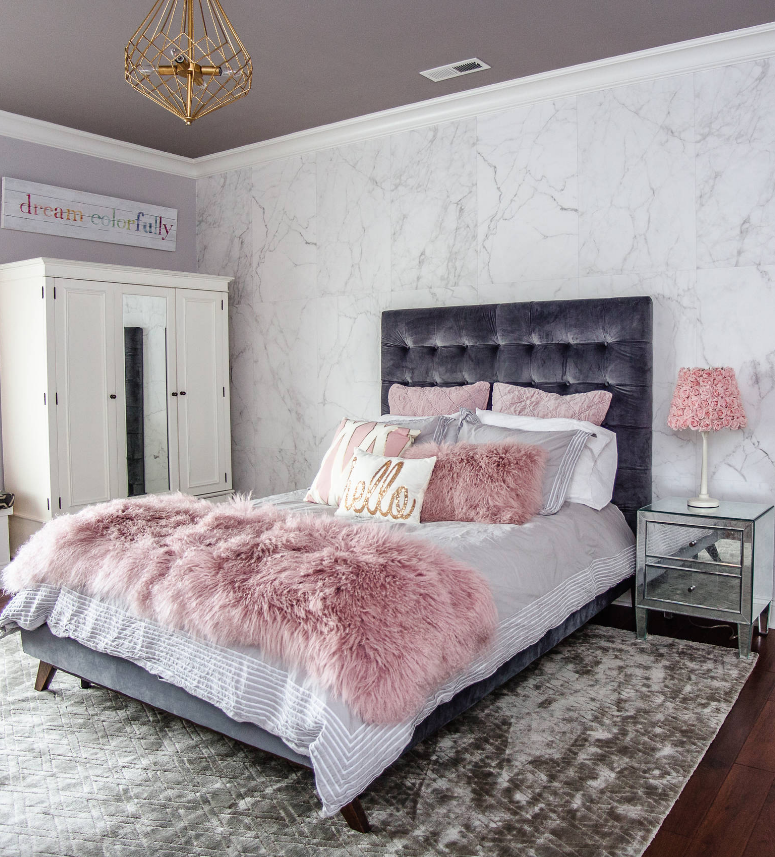 Photo By: Mader Designs
4) Eliminate Distractions
In addition to finding bedding, paint colors, and lighting that promotes relaxation, probably one of the most important things you can do for your space is to find a way to minimize as many distractions as you possibly can. If it's noisy neighbors keeping you up at night, get some soundproofing curtains to help reduce the distractions coming in through your window. Or maybe you have an east-facing window that shines so bright in the morning that you can't ever sleep in on the weekends. In that case, a set of blackout blinds would be ideal for your situation.
5) Prioritize Organization
Finally, the key to creating the perfect place for relaxing after a busy day is keeping it organized. When your space is chaotic and messy, it only stresses you out—which is the opposite feeling you want to experience before bed. Be sure to eliminate as much clutter as you possibly can and keep only necessary items out on display. To help you keep things in order, consider getting a custom closet or organizational elements to create space for each and every item in your room.
Wrapping Up
Your bedroom is one of the most important spaces in your home, so be sure to take enough time to design it just how you like. Use these 5 tips to help you and share your favorite designs in the comment section below!