Simple Style Switch – A Quick-Change Guide to Beautifying Your Home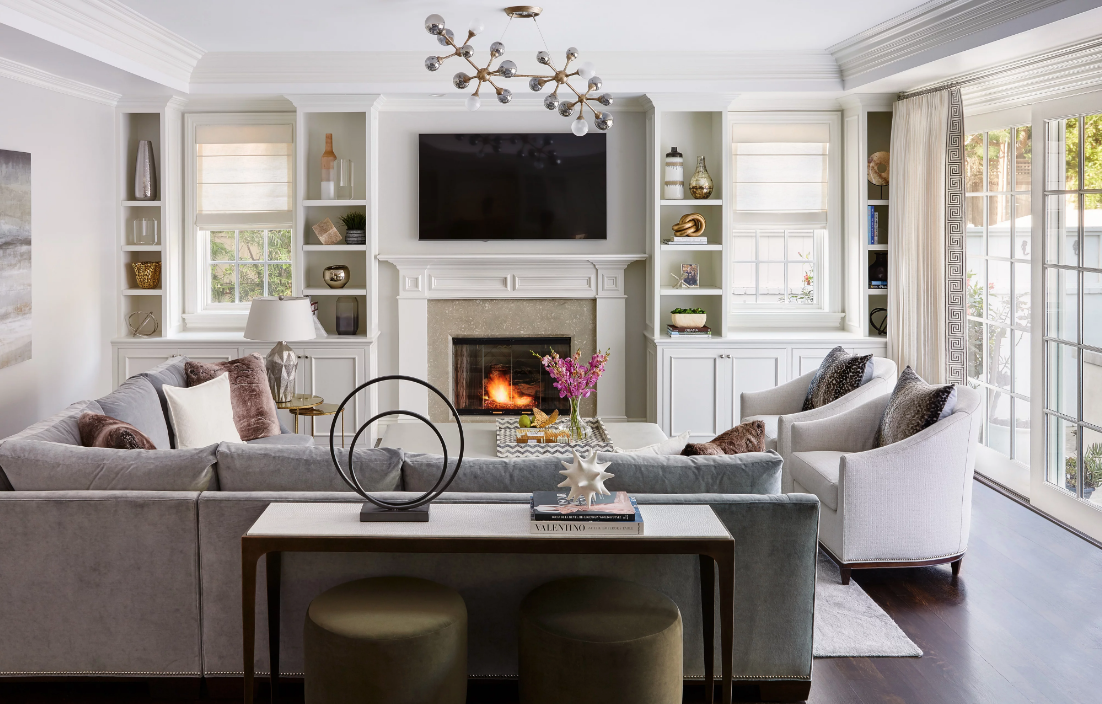 Make your home look extra beautiful with these quick fix style switches!
If you've recently moved into a new place, looking to give your home a facelift or simply looking for new ways to give a space in your home a refresh, there are many interior design tricks that can help you in your quest for a beautiful home which won't break the bank. With a little know-how, the smallest changes can make a space feel entirely different. Adding a new coat of paint, switching out your soft furnishings or even adding some greenery can often be all that's needed to give any room in your home a new lease of life.
Below are a handful of things you could do which are sure to beautify your home, no matter what your budget may be.
Update your Window Treatments
Updating your curtains or blinds can instantly make a room look and feel completely different. If you already have blinds installed then you may consider layering sheers or other kinds of curtains over the top as this will give your windows a more luxurious, high-end finish. Interior designers often hang curtains at least six to eight inches higher than windows or even closer to the ceiling in some cases as this can give the illusion of more height in a room. This could be especially important in spaces that feel small. Another way of making a feature of your windows or your curtaining fabric would be to hang curtains that are much wider than the window.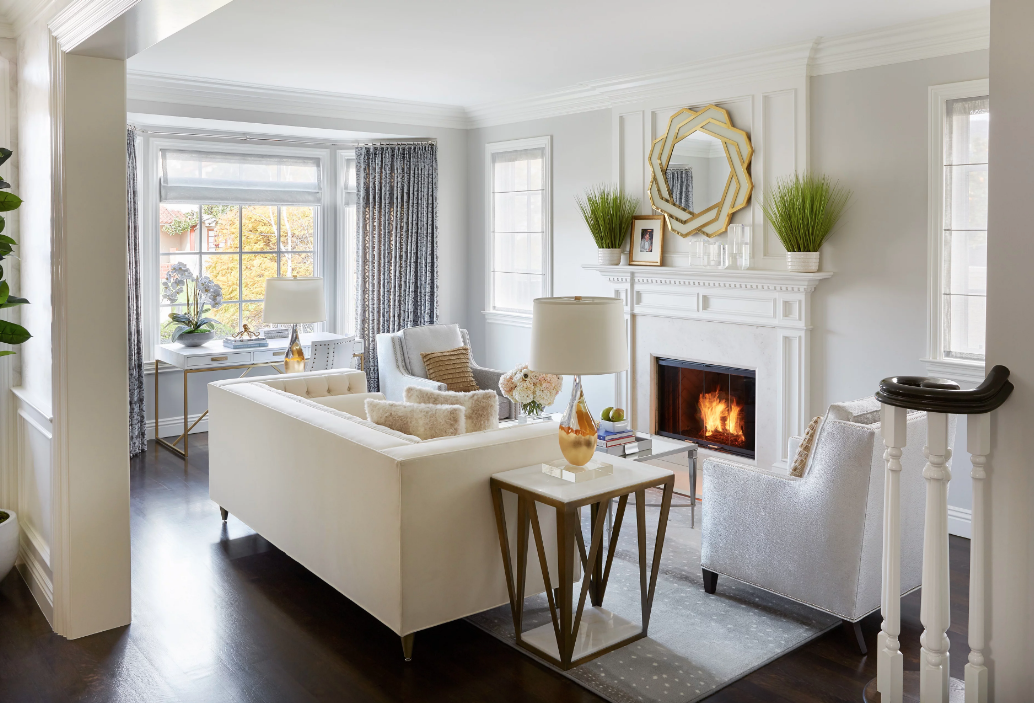 Use cool, light Colour Tones in Smaller Spaces
Cool colours such as blues, blue-greens and neutral tones (e.i. grey, cream and beige) can help create the effect of a refreshing coolness and spaciousness. These colours can be used in smaller spaces to deceive the eye and make a room seem much bigger and open than it may actually be. Therefore, if you have a small room that feels cramped and cluttered consider painting the walls or features in soft, light colours to help the room appear larger.
You could also use fabrics in similar tones for your upholstery and soft furnishings if you feel that certain items are too dominant in the space. Conversely, deep, strong and bold colours attract the eye and advance. Meaning they will tend to make objects appear smaller and closer to you. You could find this useful if a room feels sparse.
Add Mirrors to Increase Light and Space in Your Room
Mirrors are also a clever tool that can be used in smaller spaces to make them appear larger. Mirrors can also boost the amount of light in larger rooms. By simply placing large mirrors near or across from windows you will instantly add more natural light into a space, making it feel open and spacious. There is a wide variety of decorative mirrors on the market that will add to your interior design scheme whilst providing the illusion of more space and natural light, so the next time you're looking to fill a space on an empty wall consider hanging a mirror instead of artwork.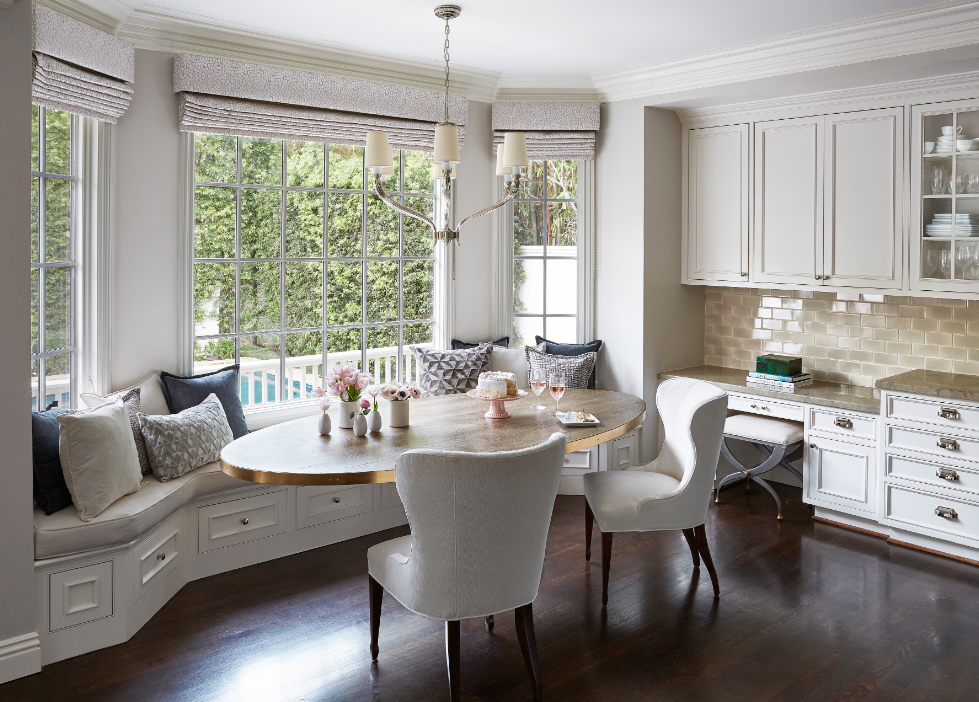 Update Furniture with Slipcovers
Slipcovers may seem a little outdated to some, but they are a godsend for those wanting to update their furniture on a budget. Instead of replacing perfectly good furniture slipcovers are a cost-effective way of giving old furniture a complete overhaul in a matter of seconds. These easy to remove furniture covers will allow you to add new fabric to your space each and every season, give you a more luxurious look without ruining your furniture and are also perfect for high traffic areas or homes with small children or pets. Not all slipcovers are made equally and as with most interior products you get what you pay for, so if you're looking for a high-quality slipcover to update your space it's definitely worth spending as much as your budget allows. Even a custom made slipcover made using commercial grade upholstery fabric will be much more cost-effective than if you were to get your furniture reupholstered.
Go Green
The popularity of indoor plants has skyrocketed in the past few years and for very good reason. House plants are often much cheaper than other interior accessories, yet still add drama, colour and texture to any area of your home. Some plants can also purify the air in your home, help with humidity and absorb harmful pollutants making them not only beautiful but beneficial. The beauty of houseplants is that there are so many varieties available, with something to suit everyone.