Home Renovation Projects with the Best and Worst Return on Investment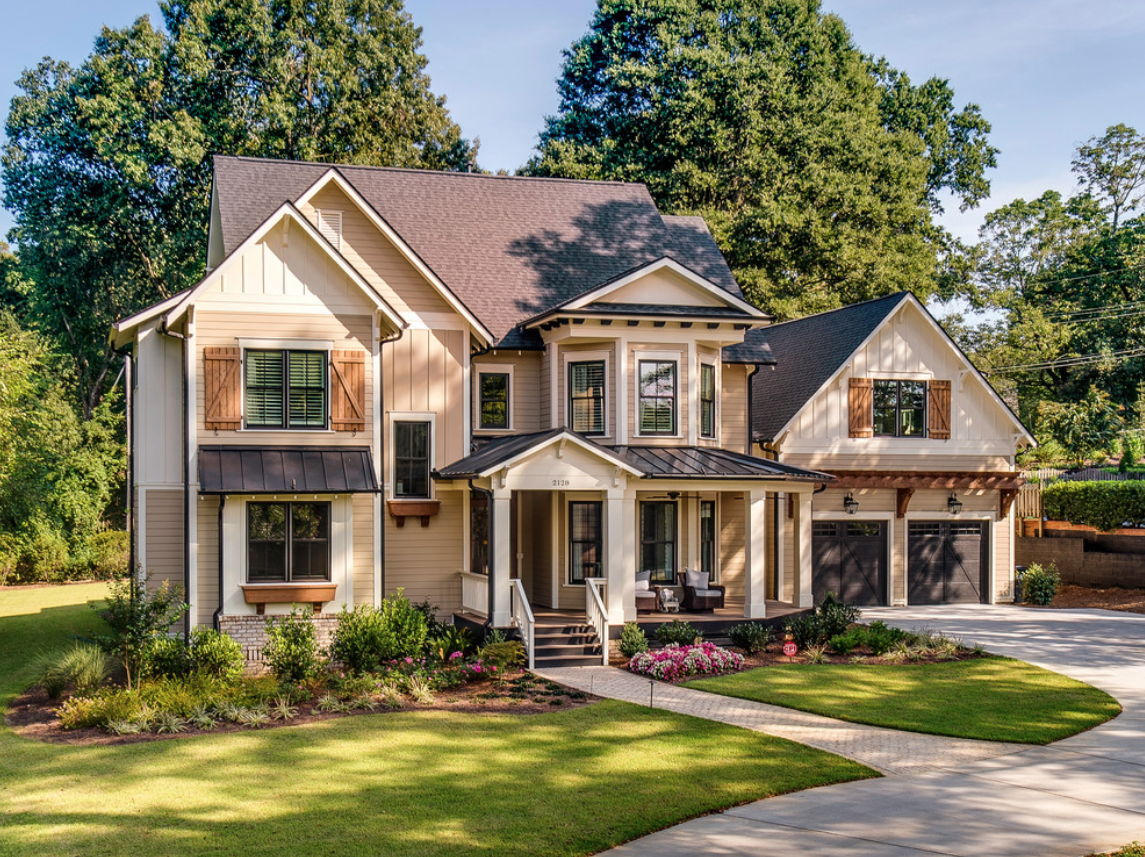 Whether you want to renovate your house to make your abode more comfortable, or you are preparing to put up that "for sale" sign, there are certain upgrades that will bring you a better return on your investment than others!
You might be tempted to go all out with a full kitchen or bathroom remodel, however, you'd be wise to consider these options before putting money down to see if it's really worth it. The real estate experts at HomeLight have outlined some of the best and worst renovation ROI options to save you time.

Best ROI
Deep Cleaning
Deep cleaning can not only help your home look its best, but it'll also add to your bottom line. If you spend $167 on a deep clean, you'll recoup on average $1,728, for a 935% ROI.
Decluttering
If you haven't jumped on the Marie Kondo bandwagon, now might be the time. Decluttering, by donating or throwing away items that you aren't using, or as the KonMari method describes — aren't sparking joy — can add a light and airiness to your home. If you do decide to enlist the help of a service, even if you drop $486 on decluttering, you can expect to add $2,584 or, a 432% ROI. 
Yard Upgrades
When it comes to your yard, you'd be surprised at how a day's work can lead to a big payoff. Yard care can bring a 352% ROI, and fresh mulch a 126% ROI. Simply cleaning up weeds, mowing grass, and planting a few flowers can work wonders. One study out of Texas Tech University concluded that landscaping and curb appeal can directly impact the value of your house by as much as 12%.
Worst ROI
Kitchen Upgrade
In a 2017 Remodeling Impact Report, the National Association of Realtors (NAR) found that on average, homeowners spend around $65,000 on a full kitchen renovation, but only see around a $40,000 ROI—that's only a 62% return. What's better, is giving your kitchen a makeover that will cost less, such as by painting or refacing cabinets (an average of $600 to $1,000), replacing countertops (an average of $3,000), or upgrading hardware and faucets (about $500 each for faucets).
Bathroom Renovation
At an average cost of $30,000, the ROI for a bathroom model is a $15,000 return, which is only 50%. If your bathroom is really in need of some TLC, you can opt for less expensive upgrades, similar to the actions you might take in the kitchen, like replacing faucets, fixtures, and mirrors. Cleaning or replacing grout can also add extra sparkle.
High-end Landscaping and Tree Care
If you've always dreamed of spending time in your English garden, then maybe it's worth investing in high-end landscaping for your personal enjoyment. But if making your yard look its best is for potential buyers, then you'd be better off skipping high-end landscaping and arbor-care, which has a -9% ROI. That's not to say you can't upgrade the outside of your home by trimming trees or hedges that might detract from its beauty.
Every home is different, but if you consider this list before making an investment to upgrade it, you will be well on your way to getting it into tip-top shape with a decent ROI.