The biggest challenge in today's world is maintaining your physical health while balancing your family, work and personal time. Here's how you can do it both!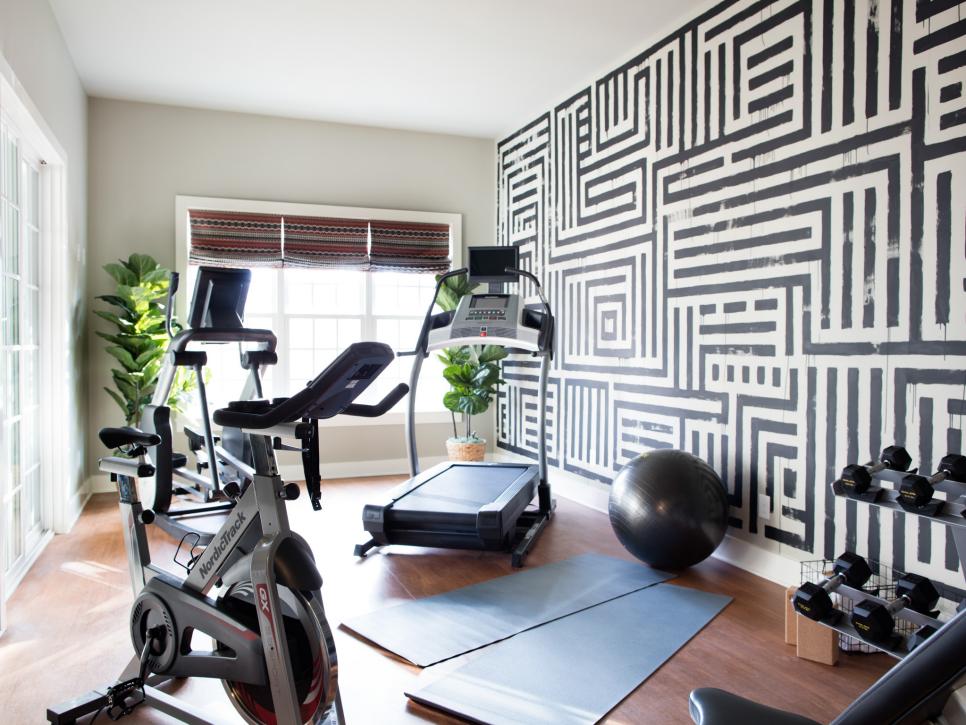 What is the best alternative to it, you may ask? The answer is setting up your personal home gym. We have analyzed and chosen 10 simple and cost-effective ways to help you set up your gym, keep reading!
Decide A Budget
The first thing for you to do is to list down your budget for every category. The categories can be divided as equipment, Wall paneling and miscellaneous. Building your personal gym at home is not as expensive as people might think it to be. Instead of splurging over the unnecessary equipment that serves minimal utility, you must purchase cheap but useful ones that help with a broad range of exercises. Another way is to purchase the equipment from eBay. Instead of purchasing brand new equipment for a big amount, you must invest your money wisely by purchasing second hand tools that are as brand new as the fresh ones.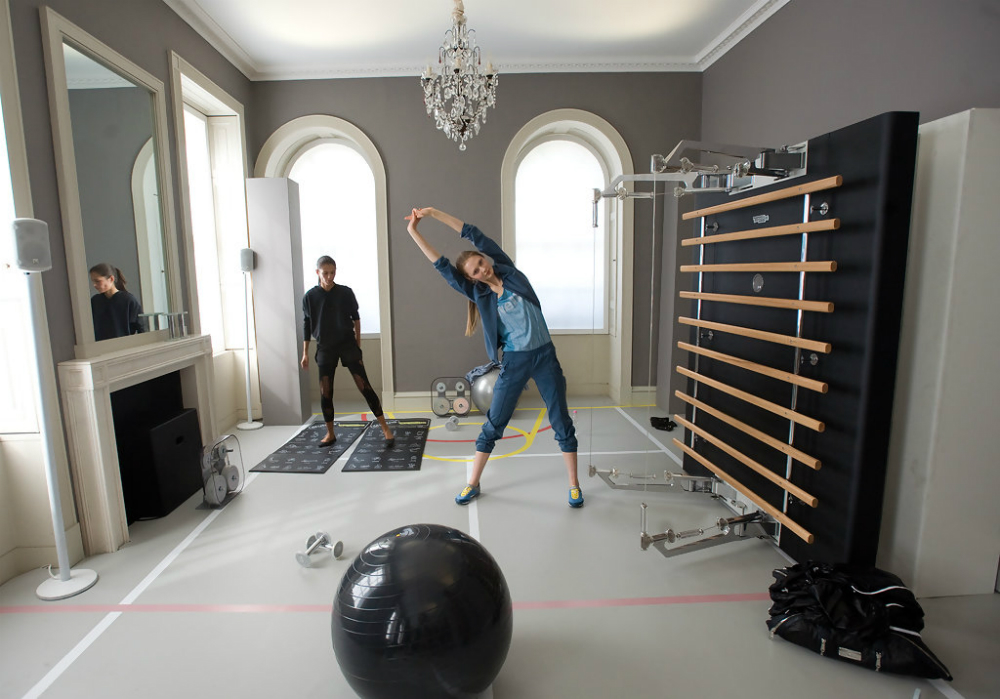 Choose A Place
Selecting a place for your gym is a very important step because the place you choose must be open and the circulation of air must be proper around the room. This will ensure a proper workout for your body. Mostly the best place to set up your gym is to repurpose your garage. You get the proper flow of air along with the open space to set up your equipment.
Change the Floor and Walls
If you decide to set your gym in the garage area, the floor and the walls of the place are going to be the biggest problem that you face. For this, you can set wall panels to give the vibes of a proper gym location. For doing the interior wall paneling of your garage, you can choose architectural wall panels. They provide the authenticity of an architectural appearance along with the factor of professionalism. Another option is to choose textured wall paneling for the walls. You must choose this option if you are a fan of prints and textures, apart from being your workout location, if you find the additional benefit of your liking around you, you will get the motivation to workout more often. Doing any kind of work every day will bore you. It is the environment with the addition of the spirit to work that gives you the motivation to work often.
Adhesive wall tiles are a great way to redecorate your place and make a difference without much effort. These tiles will stick into your walls and provide the appearance you require, without going through the hassle of changing the entire décor. For the ceiling, you must choose decorative ceiling panels for completing the look of your home gym. Just with these easy steps, you can build the gym of your taste at the convenience of your home.
Stability Ball
Stability balls are perfect for various exercises like sitting, stretching, squats among many others. As per your physical features you must choose from the different sizes of the stability ball.
Elastic Resistance Bands
The exercises that you do with a dumbbell for example, shoulder presses or bicep curls, can be easily done with the help of resistance bands. For doing kneeling crunches and kickbacks, combine your elastic resistance band with a door anchor and ankle straps.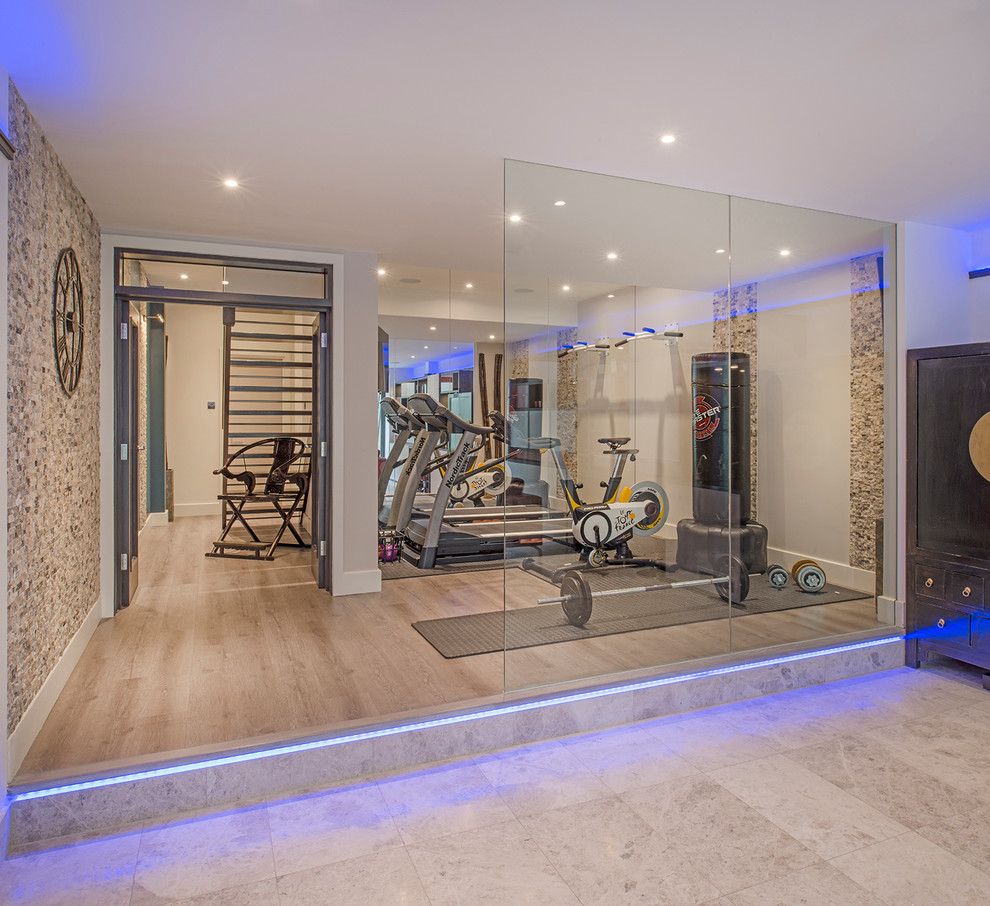 Aerobic Box
Coming on to the section of Cardio, the best exercise is running. But instead of running on a treadmill, you can set up an aerobic box for doing box jumps, plyometric exercises and step ups. Combine weights with them for a heavy leg exercise.
Jump Rope
Cardio can be done for as cheap as a jump rope. Using it can prove to be an effective way of cardio without having to invest a huge amount in heavy machines.
Rings
Rings are good to do gymnastic moves to build co-ordination and power. Back exercise and core work can be easily done at your convenience with the help of simple rings.
Pull-Up Bar
This helps to build your chest shape. A multi-grip bar would be a better choice as it helps to do pull-ups and chin-ups from a multitude of angles. It is very easy to install and cheap unlike other back machines. Make sure that you place these machines at an effective distance from each other.
Plates and Barbell
For doing your shoulder, chest and biceps, the most important equipments are plates and barbells. Heavy workouts can be done if you put this equipment in your home gym. Basic squats dead-lifts and bench press can be done along with the addition of heavy exercises. Install some racks to hold the barbell. At the minimal cost, look for barbell that can handle strong loads and has good spin. It would help you to do a multitude of exercises in the purchasing of just one equipment.