How To Choose The Right Window Covering For Various Rooms In Your Home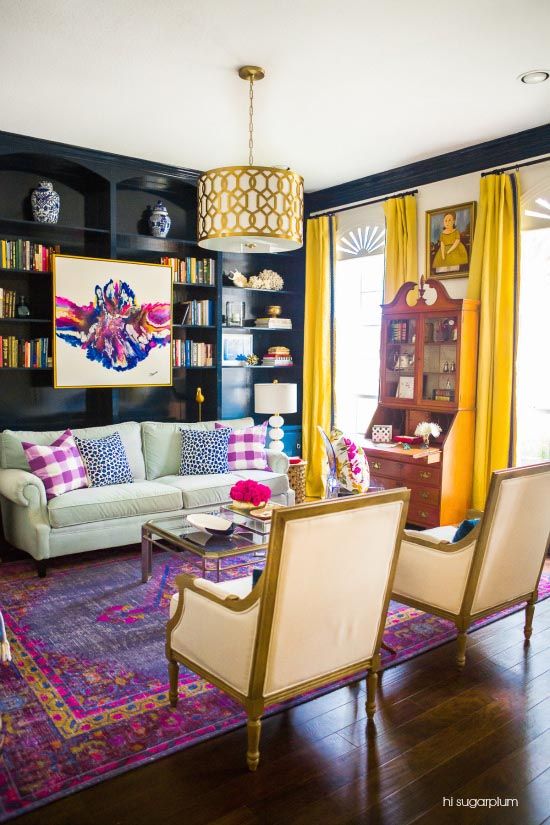 Choosing window coverings for your windows? Here's exactly how to choose the right window covering for multiples rooms in your home!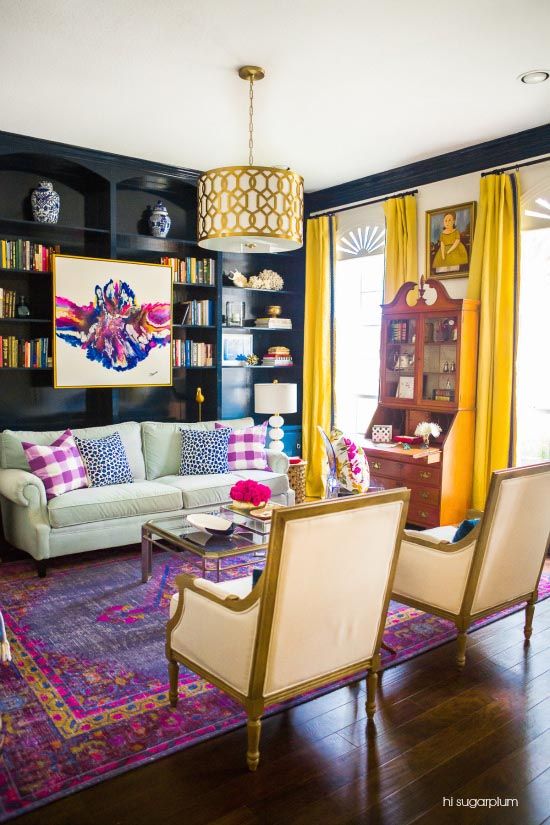 Photo: House Beautiful Magazine
In many houses, it just doesn't feel like home until the windows are covered. But choosing the right kind of window treatment isn't always easy. The window covering you use define the space and can either make it feel homey, stately, or traditional. For some people, that might vary from room to room. If you are someone who wants to create different "feels" within your home, then altering your window treatments can do the trick to make each room spectacular in its own unique way.
When to use Curtains or Draperies
Curtains and draperies create a much different ambiance in a room than other window treatments. They have a more traditional feel and provide more privacy because they create an excellent sound and light buffer. Curtains are a great way to make your bedroom more comfortable and warm or make your family room the perfect space for spending private time with your loved ones.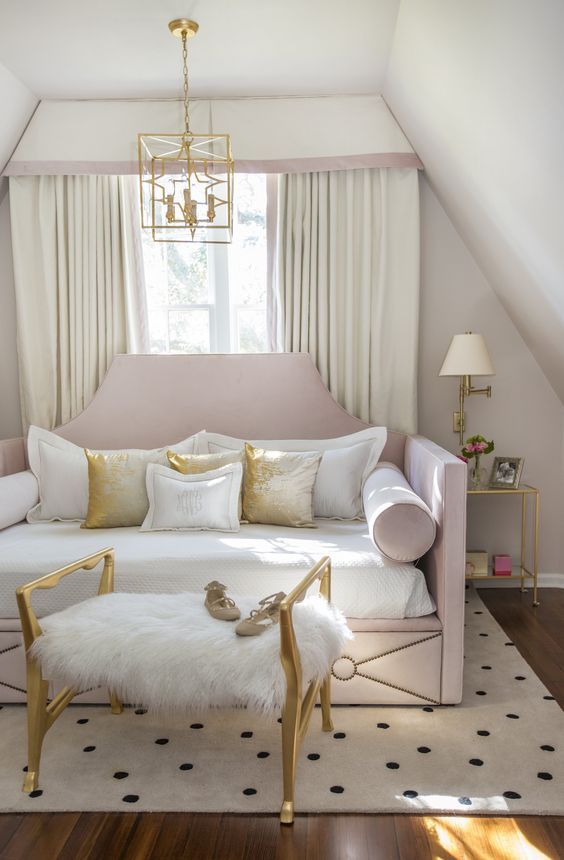 Photo: Rachel Cannon Limited
[perfectpullquote align="full" cite="" link="" color="#fc2b55″ class="" size=""]BDB Tip: When you use curtains or draperies, the type of fabric you use is also important. Solid colors can create a more contemporary look, while patterns can add a bit of eclectic ambiance to any space. [/perfectpullquote]
Drapes and curtains are also a good way to add texture to a room or to create warmth. If you want the feel of fabric without blocking out the light, you can choose a sheer panel. That will provide you with the privacy you desire, but it will also let in the natural light that can cheer up dark or sheltered areas.
Perfect for the Dining Room
Formal dining rooms are making a comeback, as people want to have more privacy and spend time together as a family. Draperies are the perfect traditional decor for your private dining room to shield your family meals and to create a welcoming and inviting space for family and friends.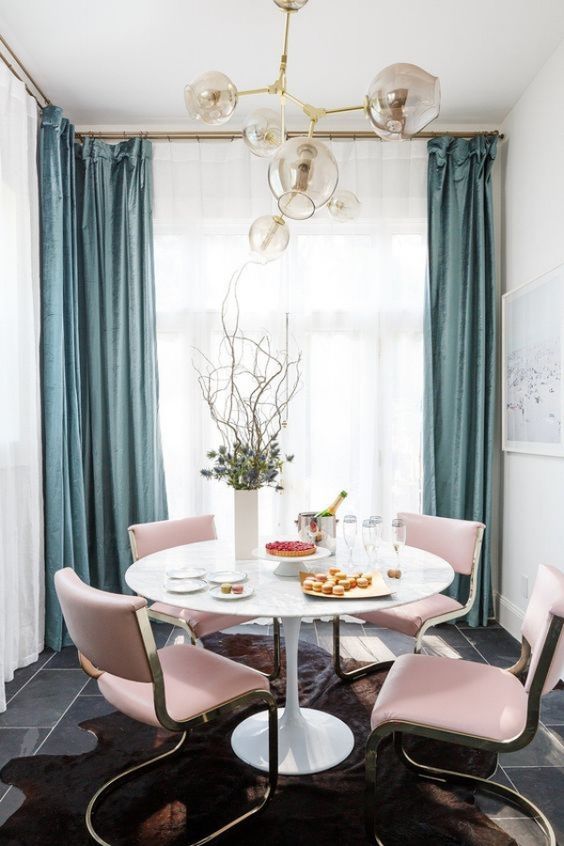 Photo: The Decorista
Do you have an upcoming dinner party? The simple task of cleaning your windows can boost your curb appeal and make your home look twice as nice indoors as well!
When to use Blinds or Roman Shades
Blinds or Roman shades are a fantastic decorating idea to keep a space less cluttered and make it more crisp and contemporary. With clean lines, they help to block out light and also regulate the temperature from the outside in. Since they don't create a heavy look, they don't distract from the decor, and they form an empty template to let the other parts of your room shine. Blinds are excellent for bedroom privacy, or for bathrooms where you don't want anyone to peek in.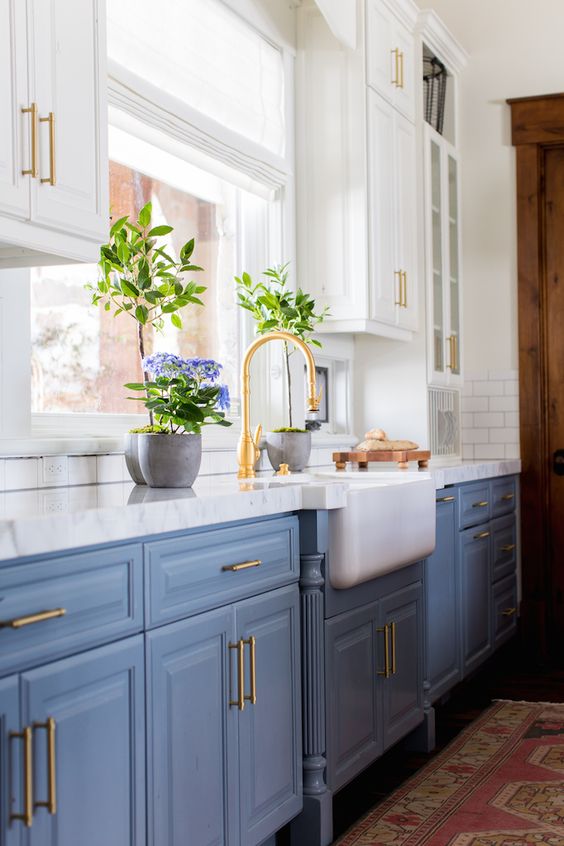 Photo: Sincerely Sara D
Blinds and Roman shades are also much easier to keep clean and come in many different options. Although the standard 2.5-inch blind is the most popular, blinds now come without any dangerous pulls and can be pushed from the top down or the bottom up. They can also be very versatile for rooms like your office or den. Roman shades also come in different textures and colors to enhance the space. The key is to use darker blinds to make your smaller areas appear larger.
Are Vertical Blinds Making a Comeback?
Although vertical blinds have been on the decline since the 1990s, they are making a comeback since they are easier to operate via remote control. There is nothing more convenient for any space in your home than being able to open and close the blinds remotely. You never have to get out of bed or off of the couch to shade the room from the rising or setting sun.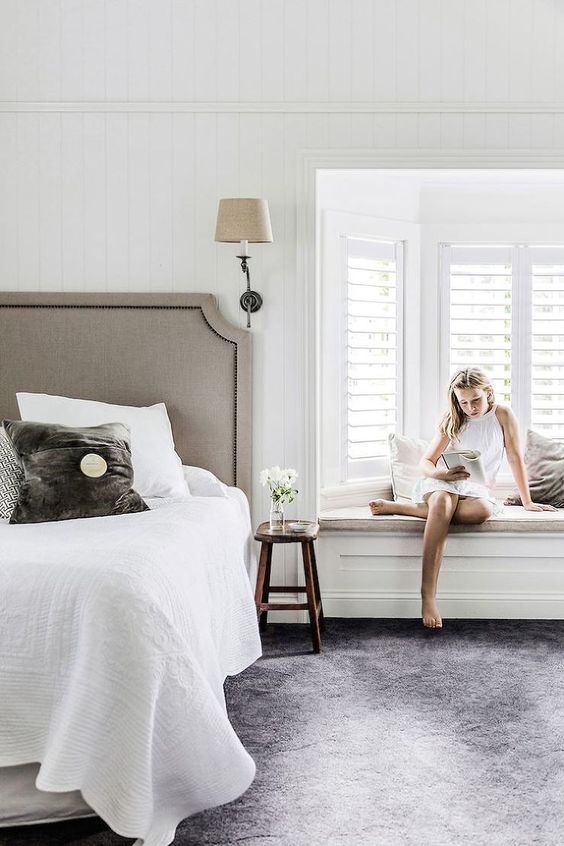 Photo: Decor Demon
BDB Tip: There is also the option of having blinds installed inside the window itself. That makes it easier to keep them clean, which can be a huge convenience. It also keeps little fingers from getting into them. Blinds are best for areas that are less formal and more functional, like living and family rooms.
With so many options to dress up your windows and make them look elegant, it can sometimes be overwhelming to choose. It's not an inexpensive endeavor, but you aren't limited to just blinds, draperies, or Roman shades as a staple throughout your home. Each room can have its own feel depending on what window treatment you choose. It is best to live in a space first and then determine what you would like to see on the windows before investing, especially for new homeowners. Go slow and choose wisely: the choice of window coverings is more important than you think.