Going green is not just a trend; for many people, it's an important part of their daily life. One of the greatest things to happen in the green movement is how home décor can now do double duty and help us go green in every aspect of our lives. Read on to learn more about items that are green and a big benefit for your home!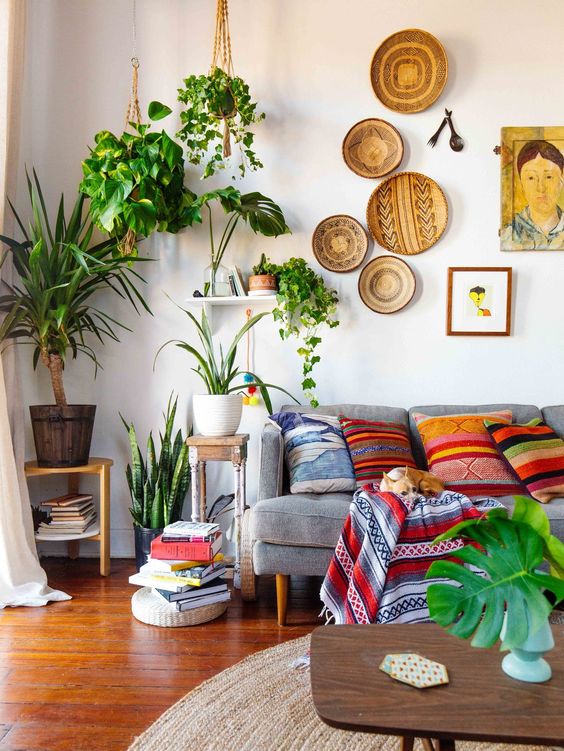 Photo: Living Room Ideas EU
Solar Panels Save You Money
Solar panels are all the rage this year and are likely to continue being popular in the future. Why? Because solar panels can reduce your power bill by hundreds of dollars! While solar panels have been expensive in the past, we are seeing the panels become more affordable each year. Additionally, some insurance companies are offering discounts for adding solar panels to your home and you can certainly earn some tax breaks for the cost of the panels on your home. Before you run out and order your solar panels, we suggest you check out reviews. ION Solar reviews are a great example of what you should look for when purchasing your solar panels.
Greening the Garden
It seems a little odd to consider how to make your garden green. After all, a garden in itself is an act of greening your little chunk of land. However, lots of décor that we use in our gardens aren't exactly the most earth-friendly. For starters, avoid using any pesticides or products like Miracle-Gro. They have chemicals that damage the earth and stay in the land for years to come. Secondly, avoid using wood in your garden. Yes, wood is a natural product of the earth but so much of it comes from rainforests that we are causing more damage when we use them. Instead, opt for décor that is made from recycled plastic so as to keep the trees providing our oxygen and plastics out of the landfills.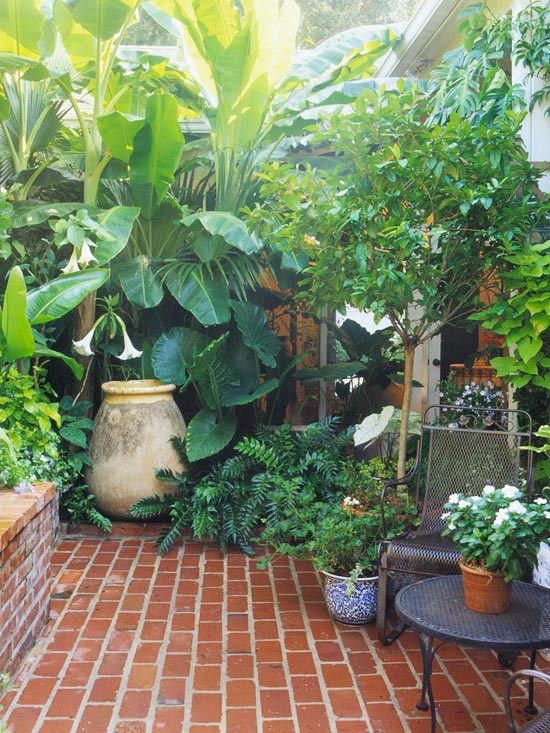 Photo: Etsy
Change Up Your Furniture
Believe it or not, your furniture isn't exactly the greenest of options. Most of it goes through a heavily chemical process that has to be disposed of somehow. Often in our rivers! And with new wood furniture available every day, we are tearing down more trees that we should be just for furniture. First and foremost, use thrift stores to obtain your furniture so that those items don't end up in a landfill. Beyond that, you can also shop for home furniture that is made of reclaimed materials. Desks made from recycled plastic and glass is a wonderful way to keep those items out of our earth.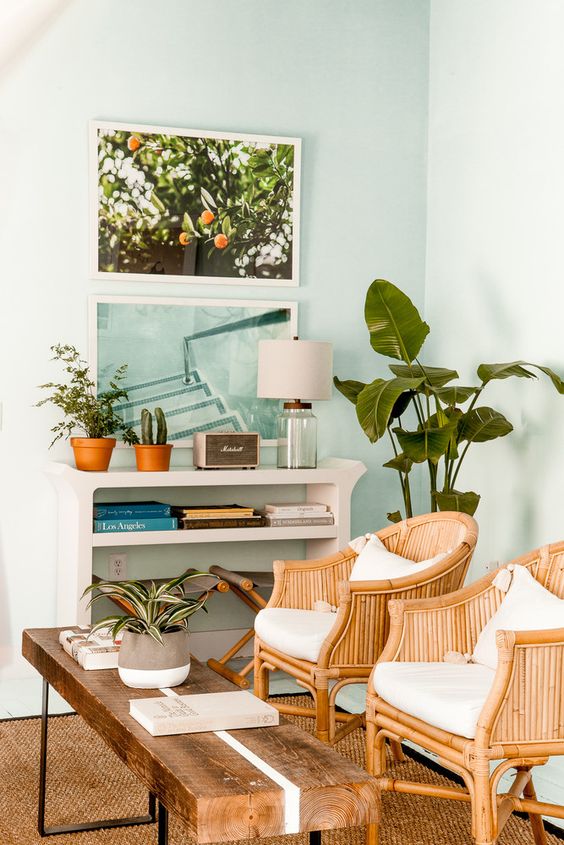 Photo: Domino Magazine
Before You Paint, Read the Label
Believe it or not, you can now paint your home with eco-friendly paints. It's important to really understand what it is you are looking for since not all paints are created equal. If you are needing external paint, look for ones that use zinc oxide as it's fungicide. If you are unable to find those, then look for paints with low or very low VOCs (volatile organic compounds). Avoid oil based paints since their VOCs are typically high.
For internal paints, look for milk or natural paints. Natural paints come from substances such as citrus, balsam, and various minerals. Milk based paints are often made with casein (milk protein) and lime. If neither are available and you are left to latex paints, do look for low VOCs and very low biocide. Yes, you still want to avoid oil based paints!
It's getting easier to incorporate a green lifestyle with our home décor. We are excited to see how these things will change in the years to come. We may see a major reversal to the rainforests that have been unnecessarily stripped for our housing pleasures.