Doing your online shopping for home décor needs just got easier with our list of best places to shop plus some online shopping tips!
Shopping for home décor related items like furniture, lighting, and accessories is a fun and exciting experience. Going from store to store and trying to decide on what to buy and what would look great in your home is downright hard and can be tricky. Taking measurements, trying to compare one piece of furniture to another piece in another store, and juggling prices is definitely not easy. That's why more and more homeowners prefer to do their home décor shopping online.
There are tons of great places where you can shop online, but we've rounded up some of our favorites to help you track down the best deals and the best finds:
1st Dibs
Yes 1st Dibs can be pricey, but decorating your dream home is going to take some statement investment pieces. The best place to buy these is at 1st Dibs, an online store that sells exclusive antiques from all around the world. What I love at 1st Dibs is that you can find unique items and you can curate your shopping experience to make it more enjoyable and rewarding. You can target a specific segment and shop by color, price, recognized antique dealers and so many more options to filter your search results.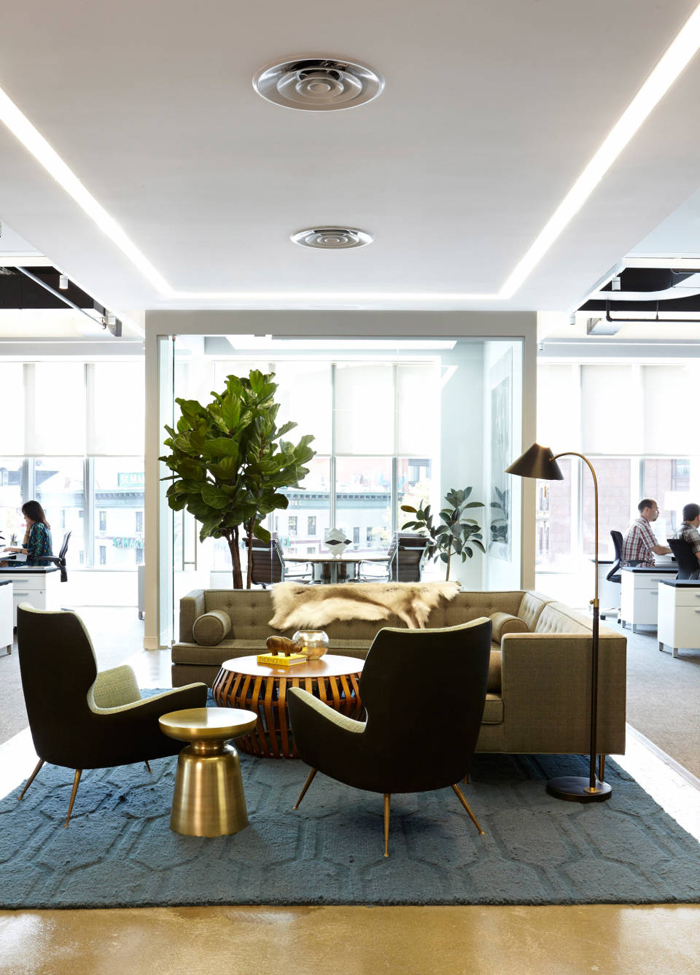 This is actually 1'st Dib's office!
If you are stuck on a stunning piece of furniture on 1st Dibs but the price doesn't match your budget you can always haggle with the antique dealer. Try to bring the price down, it's always worth a try!
Etsy
The small marketplace of Etsy has really exploded in the last few years and become a huge source of unique items to buy for your home. They sell hand crafted or handmade furniture as well as antiques. It's also a great place to sell your furniture online.
Zara Home
A little underrated, Zara Home is a fashion-forward place to buy home décor accessories, smaller furniture pieces such as side tables, as well as lighting, rugs, throw pillows, and blankets. If you are looking to get that designer look for less, Zara Home is the place to shop. On top of the latest home décor trends, Zara Home offers a sleek decorating style that looks timeless and chic.
Suzy's Tip: Watch our for Zara Home's seasonal sales. You can snatch up some gorgeous decorative pieces for peanuts! I found some lovely finds such as printed cloth napkin sets and outdoor table cloths for $20 each!
HORCHOW
If you have a slightly bigger budget or are looking for some high-quality statement invest pieces, HORCHOW is the place to go shopping. Their categories include furniture, decor, lighting, begging, bath, rugs & curtains, tabletop, outdoor, gifts and so much more in-between! They are also loaded with really, really, beautiful pieces such as mirrored furniture, chesterfield sofas, studded and tufted headboards and so much more.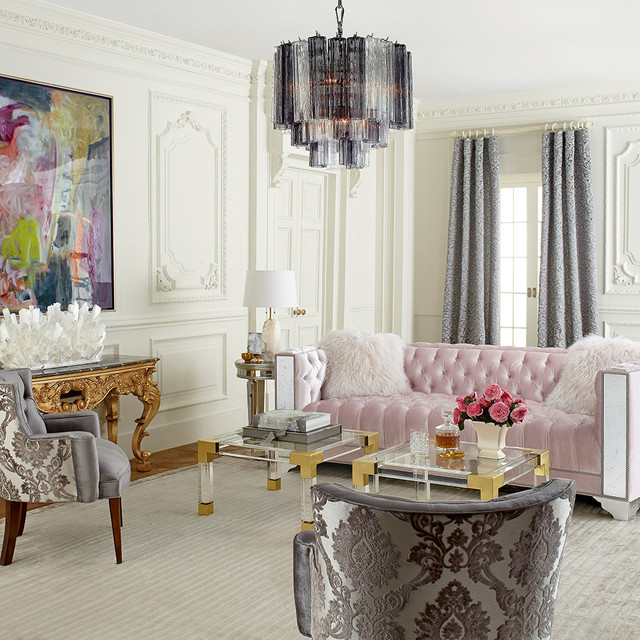 All of these places to shop contain high and low priced home décor items that together can make a striking statement in your home. Do you have some favorite online places to shop for home décor items? Share them below, we'd love to hear from you!