Spotlight On: Decoraport – An Online Store Loaded with Home Decorating Products!
We highlight a new place to shop online for home & garden decorating, furniture, appliances, outdoor products and so much more!
Take a shopping trip to Decoraport, an online gold mind for home decorating products based in Montreal, Canada. Let me say one thing – this store has it all! Everything you need for your home including bathroom vanity sets, bathtubs, chandeliers, all kinds of tiles, tools, bedroom furniture, and the list goes on.
It's hard to find a store that has everything in one place, making Decoraport a convenient one-stop-shop when renovating your home. You can buy all the things you need from start to finish!
[perfectpullquote align="full" cite="" link="" color="#ff0385″ class="" size=""]It's great to find a reputable supplier for your home decorating and renovation needs and stick to buying from them throughout the whole process. If you order all of your supplies from them, you may be able to save some cash on shipping and even earn rewards![/perfectpullquote]
Since I am currently in the middle of a bathroom renovation, their bathroom category is what really caught my eye. They have such beautiful freestanding bathtubs that give off a traditional, and more classical look than a built in shower or bathtub. I like to stick to more classy designs in my décor and Decoraport's bathtub section is exactly what I've been looking for.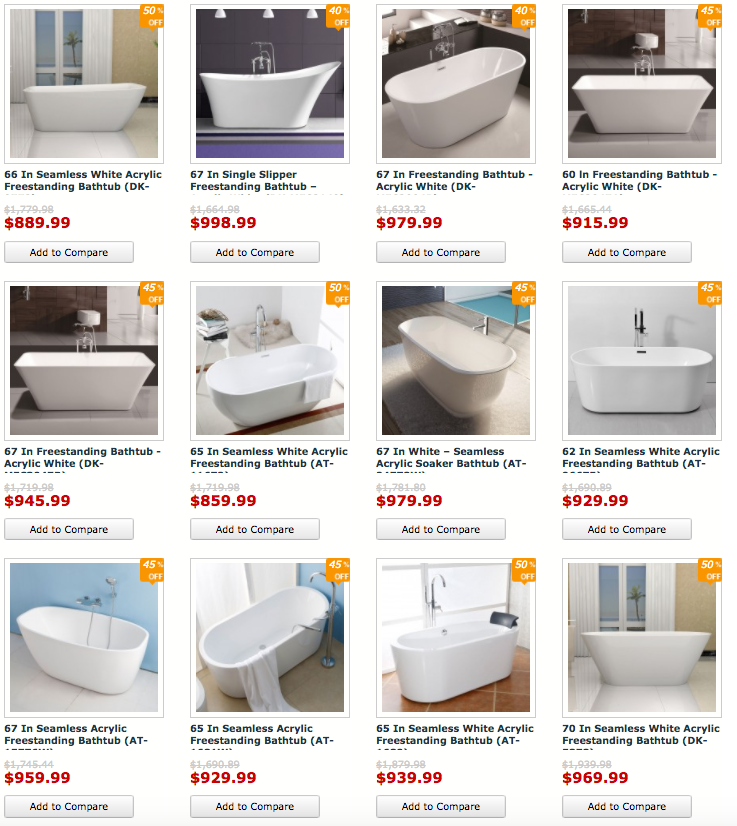 Take a look at this gorgeous "Seamless White Acrylic Freestanding Bathtub" that looks classic yet still modern enough to fit into today's decorating trends.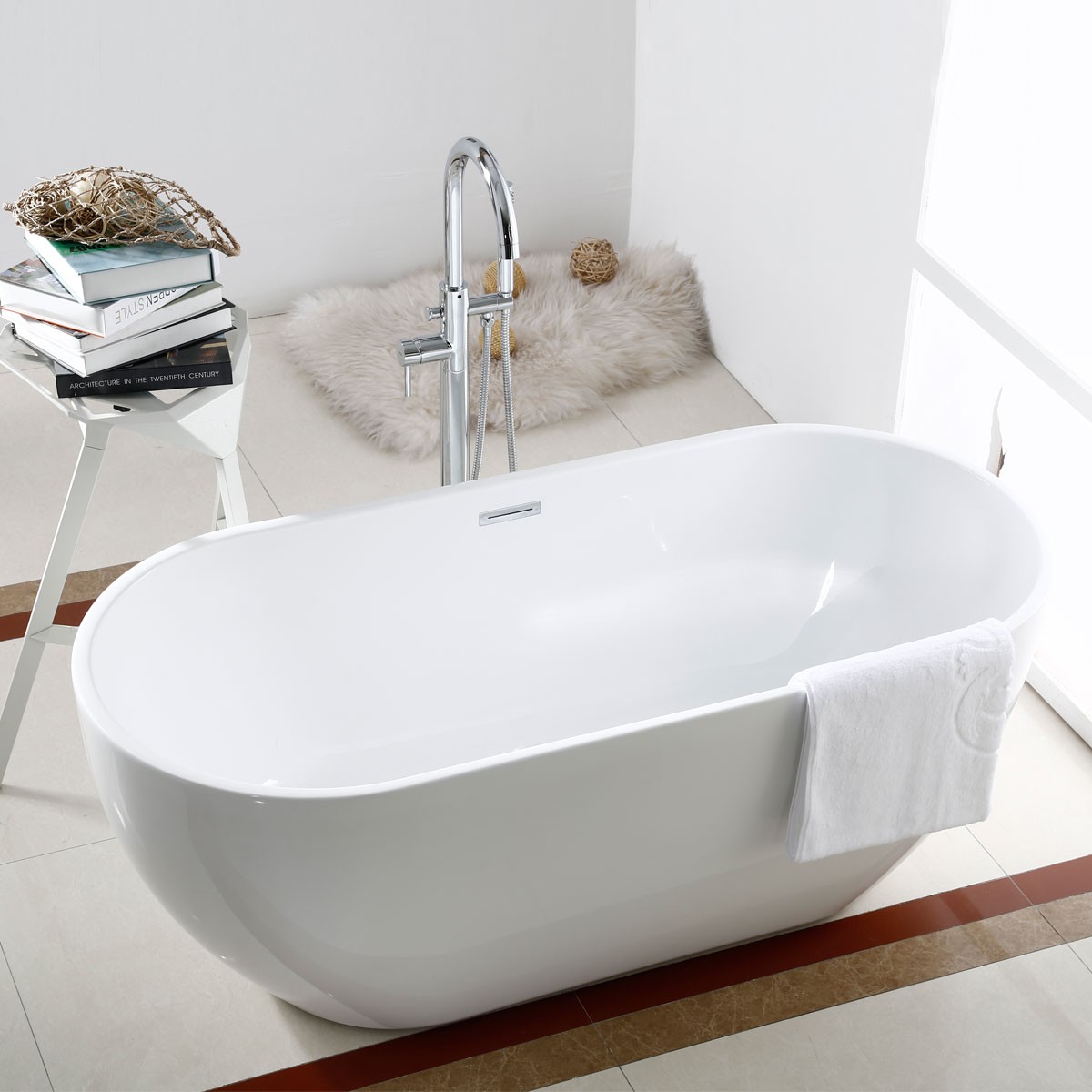 Many people think that freestanding bathtubs are inconvenient and hard to clean, but interior designers like to this otherwise. It's very rare that designers do not choose freestanding bathtubs; it's something about them that looks so appealing and how they independently sit in a room and virtually say, "look at me".
A freestanding bathtub acts like a centerpiece and statement piece in a bathroom and gives of a very glamorous feel.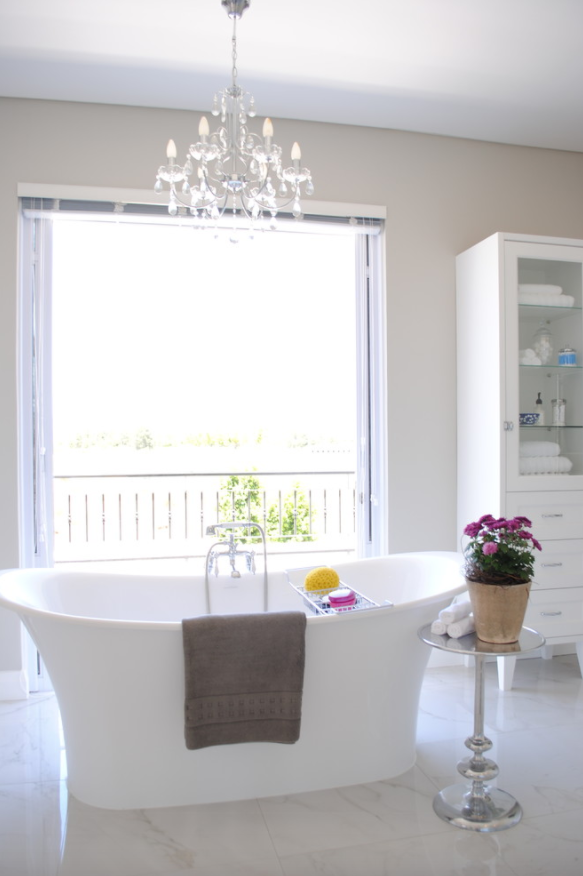 Photo: Salome Knijnenburg Interiors
[otw_shortcode_quote border_style="bordered" background_color_class="otw-pink-background" color="#fffcff"]Suzy's Tip: To make a freestanding bathtub stand out, suspend a chandelier right above it to create a quiet sanctuary and contribute to a sense of luxury. What a wonderful place to escape after a long day at work![/otw_shortcode_quote]
Another thing that I wanted to highlight about Decoraport's online store is that they collect products and quality makers from all over the world. This way, you can shop never before seen products that haven't even hit brick and mortar stores yet and purchase them for 50% off! Have you shopped at Decoraport before? Let me know your experience and if it's your first time, drop by and check out their huge selection of home décor products!